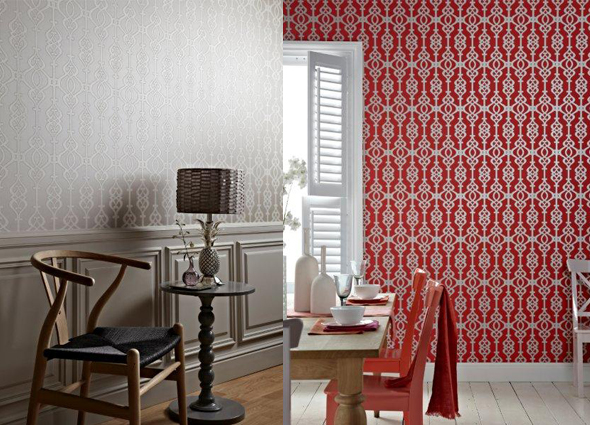 Popular English designer, cook and author, Sophie Conran's new wallpaper pattern book, in collaboration with Arthouse, is an exuberant collection, filled with colour, texture and life.
"Following the success of the 'Chateaux' collection, the first pattern book that Arthouse and I launched in 2008, we have together produced 'Reflections', a gorgeous second collection", says Sophie.
The range takes you on a journey through the eyes of a child and into and exciting world of adulthood. It's Sophie's world and her recollections of growing up. Firstly in the English countryside, then moving to the big city and going on overseas adventures. It also chronicles Sophie's transition from a child to an adult and the amazing world opening up at that time.
Each gorgeous design comes in colours ranging from playful brights to calming neutrals. The textures capture the latest techniques, such as sand effects, shimmering micas and glamorous metallic, as well as the more traditional crafted details, like flock.
Each texture adds another dimension to the designs, bringing them alive with depth and interest.
CONTACT: