A round-up of 10 unique mirrors and how to incorporate them into your living spaces.
Practical décor
"Light is a necessity for every home office, and adding a mirror is a great way to help a corner office feel spacious. Native Décor offers a mirror in the same finishes as your office furniture for a simple but modern look. The Native Décor Round Mirror exudes effortless style and elegance, fit for a modern home. Hang it above pieces of furniture or on its own for an eye-catching focal point." – Nazley Boehler, senior home accessories buyer at Woolworths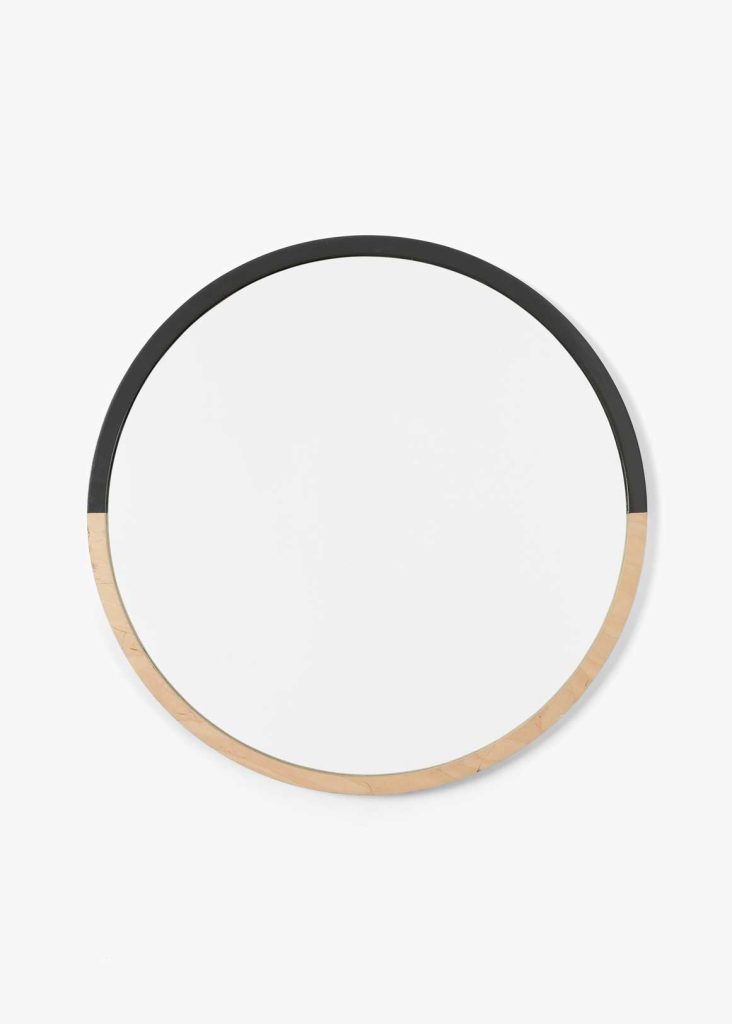 Consider positions
"The best way of positioning mirrors within a space is to optimise natural light, for example place a mirror on the wall opposite a window to perfectly catch the angle of the light and allow it to bounce throughout the room. Mirrors are not just for indoors; why not reflect a stunning garden space or patio area?" – Charlotte Ashton, marketing manager at La Grange Interiors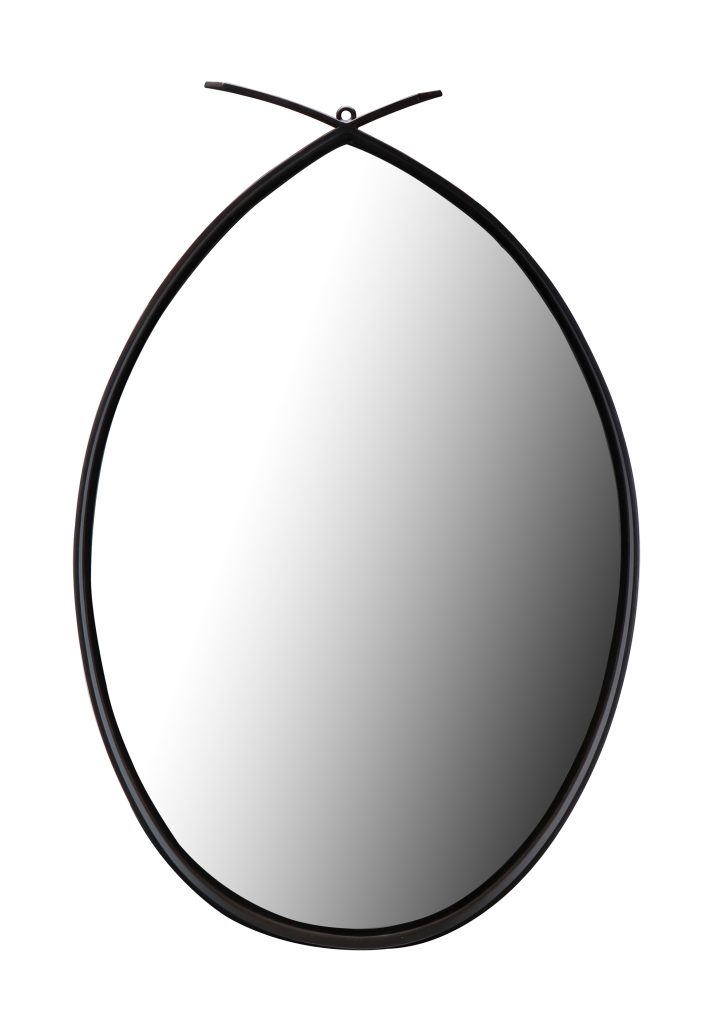 All about texture
"Embrace natural textures and wooden finishes with a mirror that's complementary to any theme and colour scheme. Whether hung on its own or assembled with other mirrors or frames, the rattan mirror adds the perfect rustic finish. A rattan mirror is a great way to add natural textures to your space. This functional piece will look beautiful hung above pieces of furniture or on its own." – Nazley Boehler, senior home accessories buyer at Woolworths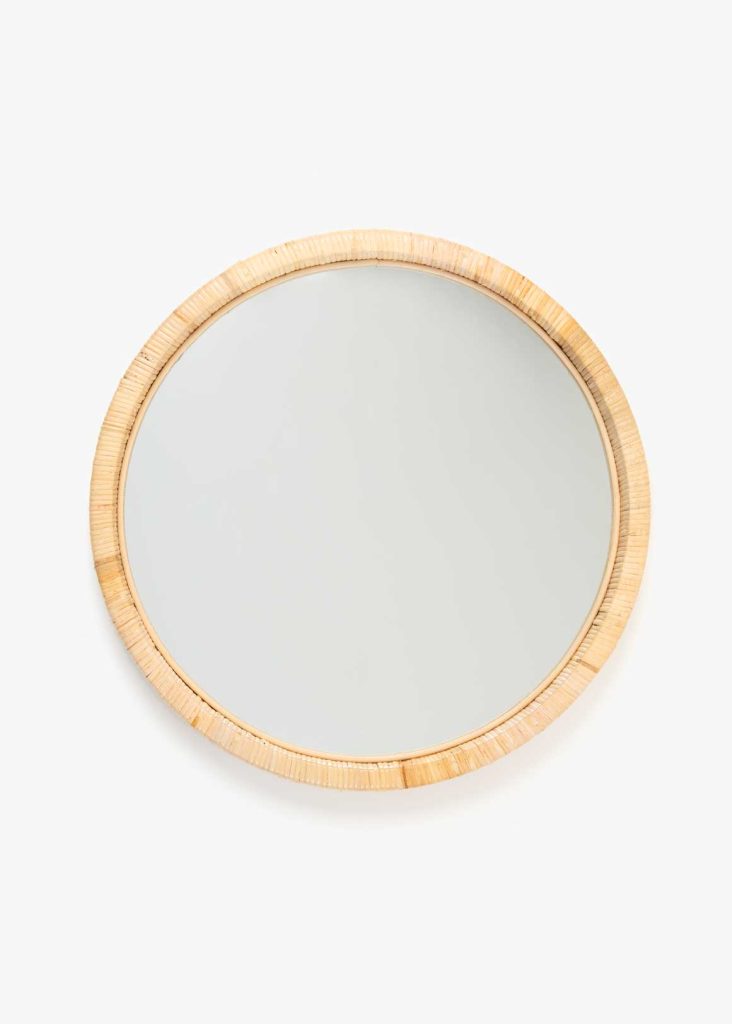 Leaning mirrors
"While they look great hanging on a wall, we love a leaning mirror. They have the unique ability to make spaces feel roomy and spacious, so don't be afraid to put one in your living room or dining room. We also love using mirrors to style a server, sideboard, or console for an elegant finish." – The Coricraft team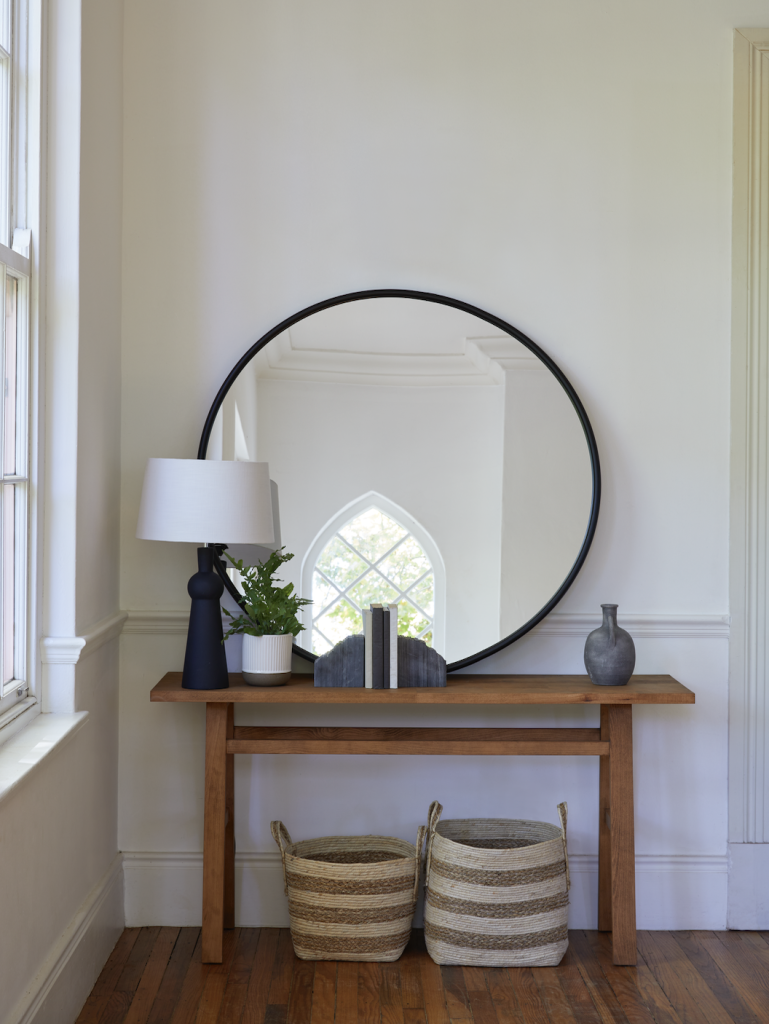 Reflect existing aesthetics
"Using decorative mirrors when designing your space allows you to reflect the existing aesthetic in a shape that enhances the spaciousness and feeling of the room. Our Appo Arch leaning mirror positioned to reflect natural light coming into a room gives the feeling of another doorway. By adding a big leafy house plant adjacent to the mirror, you can create a beautiful outdoor feeling.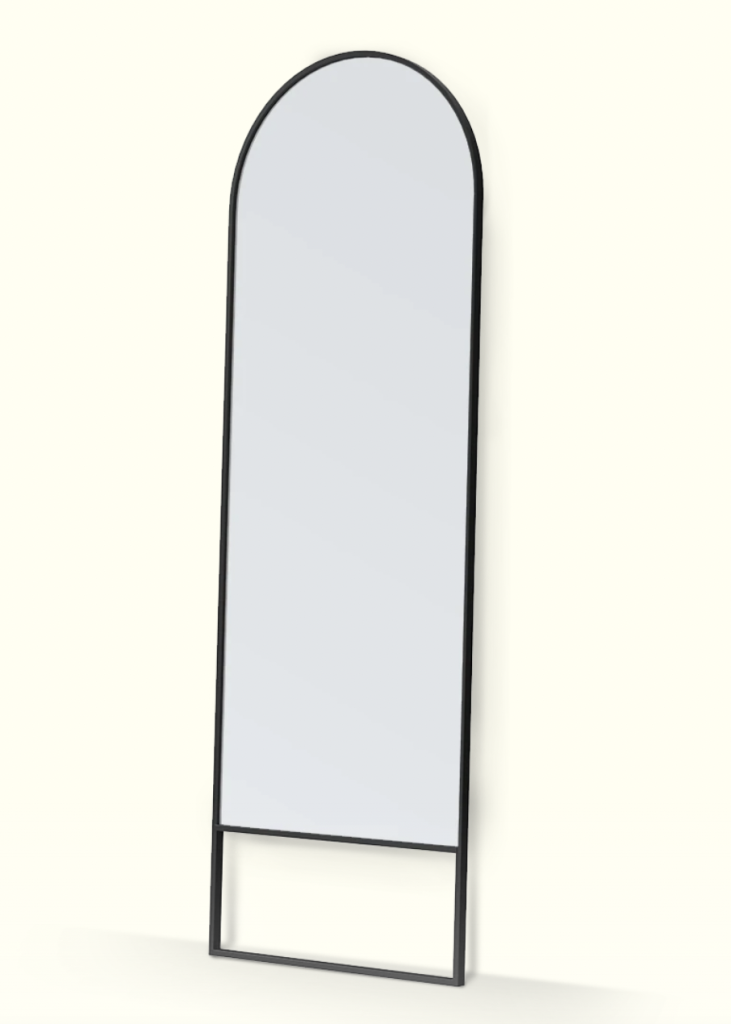 "The Arkivio range of LED front-lit and back-lit mirrors in our bold shapes allow your decorative mirror to double as accent wall lighting." – Paul Rabinowitz, design and manufacture department at Arkivio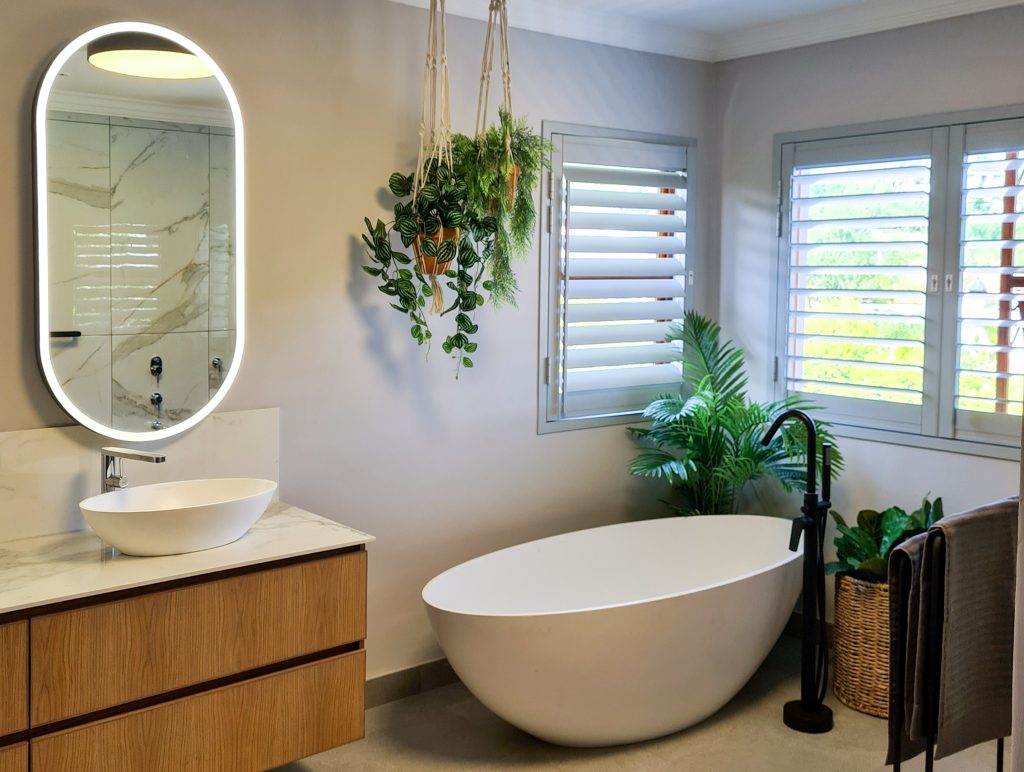 Focus on height

"When decorating with mirrors, the height of the mirrors you are working with is an important factor. The height of a mirror will determine where you place them. Mirrors need to be positioned to provide the best possible reflection.
"If you have a piece of furniture right below your mirror, it's best to hang the mirror closer to the furniture piece as this will show the connection between the two items. If you hang a mirror too high it might feel disconnected from the rest of the room and décor items." – Elsa Richter, marketing assistant at KNUS Online Home Decor Store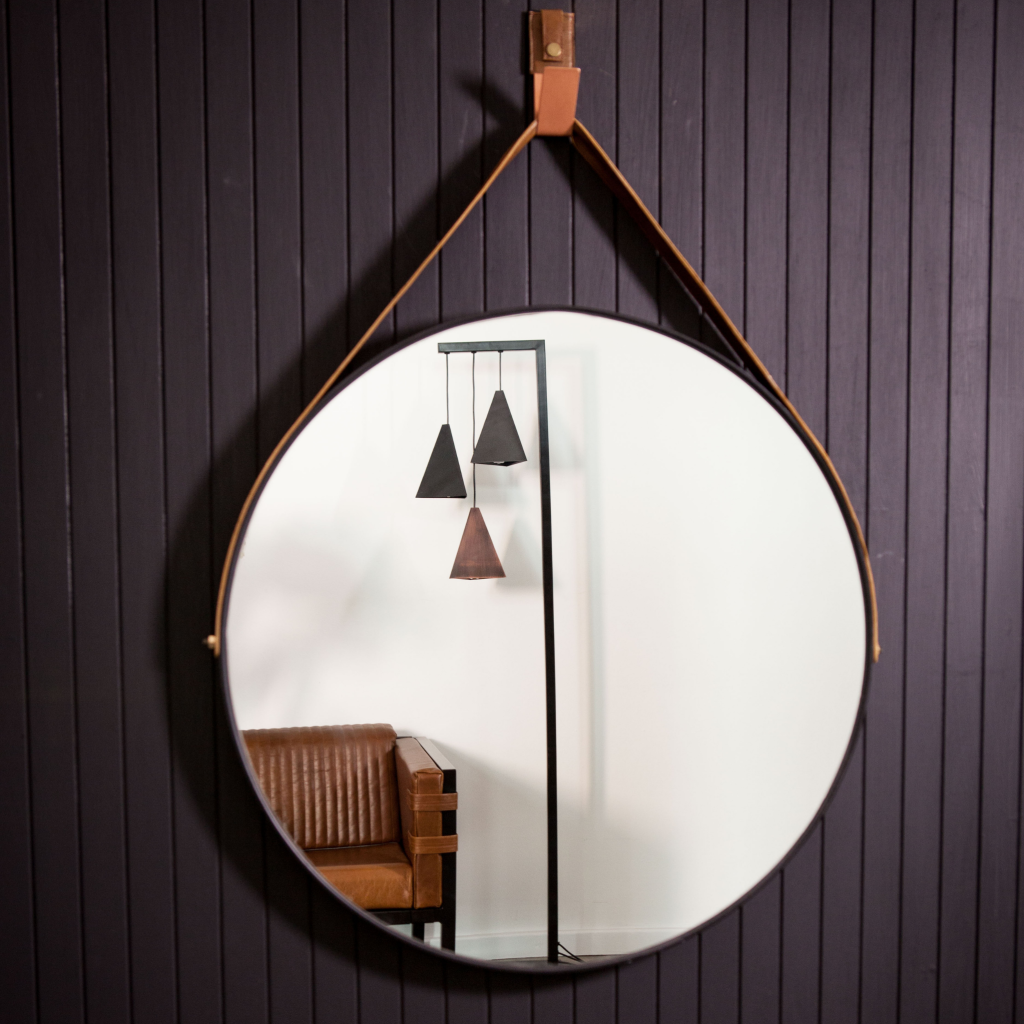 Go with your theme
"We recommend choosing a mirror with a frame to incorporate with your overall theme of the room. For instance, a Scandinavian theme would best be suited to have a lightwood frame and a vintage would have a beautiful oversized distressed frame which doubles up as a piece of art." – Cherice Torlage, owner of Kraaines Interior & Garden Centre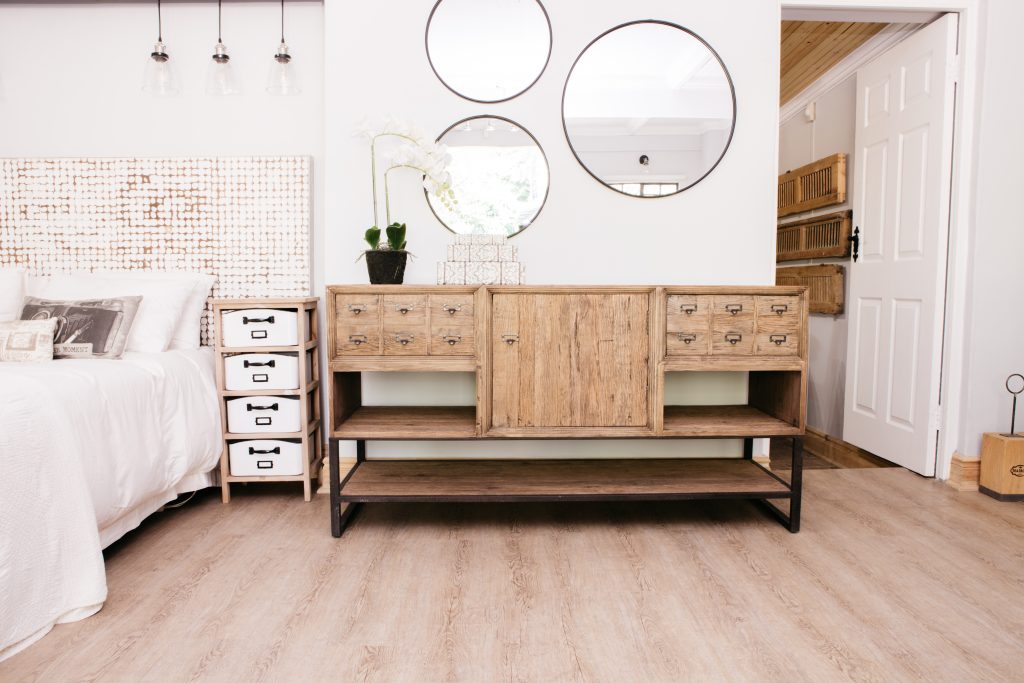 Make it stand out
"Decorating with mirrors makes an enormous difference to a space. When choosing a shape for your mirror, consider keeping it modern with soft, rounded organic edges. This works especially well when used with other Mid-Century Modern furnishings. And while the shape and size of a mirror matter, the frame plays a great role in determining the image you'd like to create. If you want your mirror to be the focal point in the room, make sure it is large enough to stand out, but also define it by choosing an unexpected frame that makes it even more noticeable." – Johann De Waal, marketing manager of KARE Johannesburg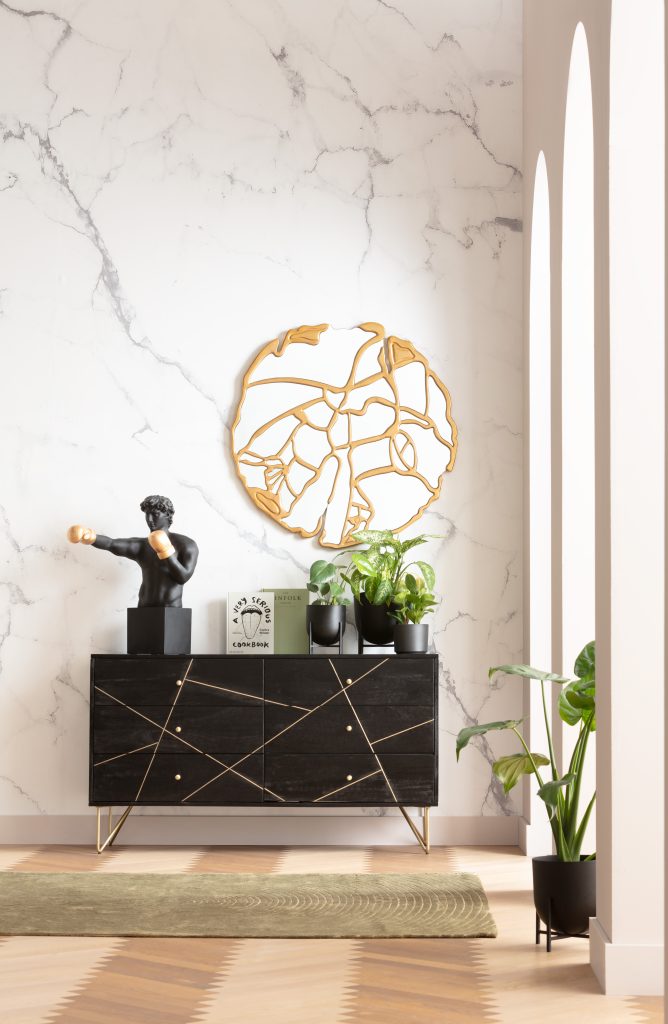 Treat them like art
"Mirrors can be treated like artworks, especially if you find ones that have some architectural detailing and bold design. Mirrors are an easy, low-cost way to create a focal point on a wall and add visual intrigue. Designs supercharged with oversized proportions and personality serve as a focal point and are perfect for adding interest to transition areas of your home, such as hallways and corridors." – Cheryl du Preez, visual merchandising coordinator at Cielo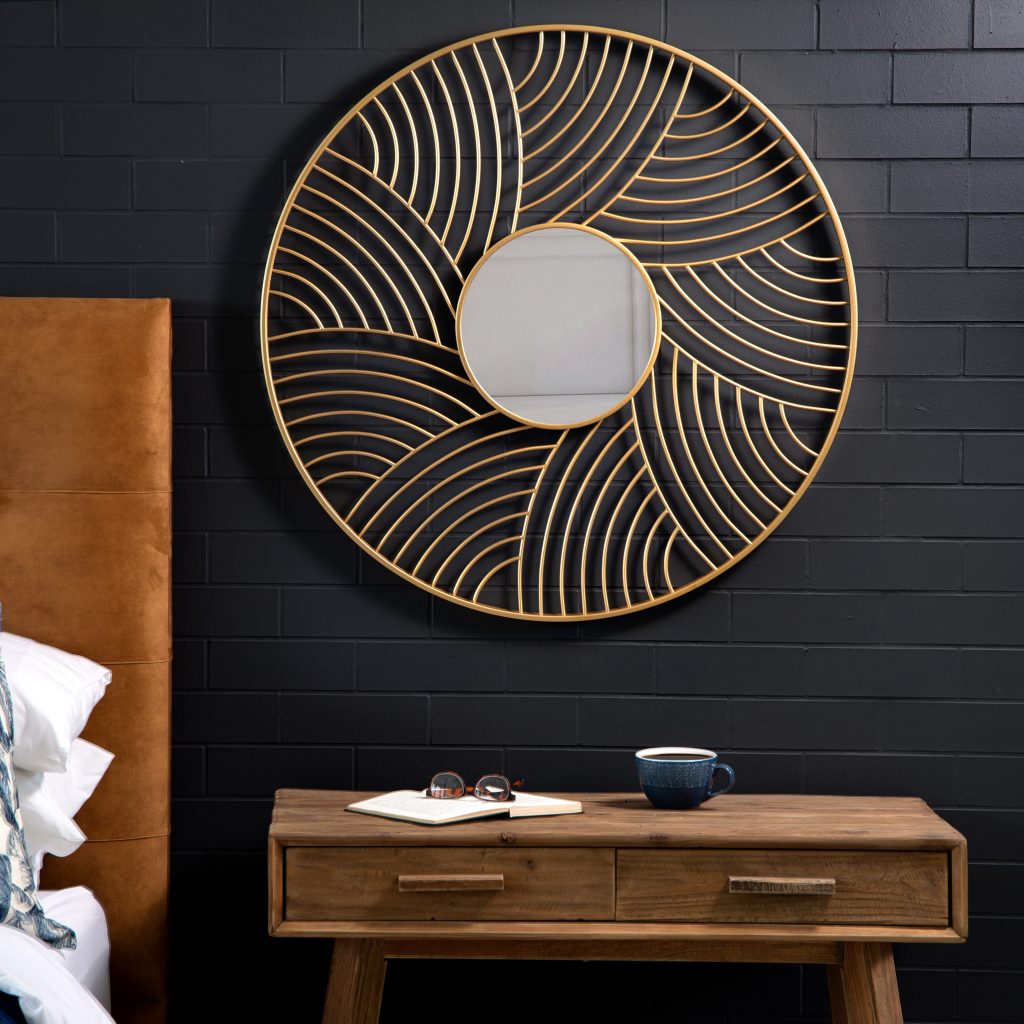 Featured image (from left to right): KARE Johannesburg, Cielo, KARE Johannesburg