10 ways to enhance the look, feel and value of your home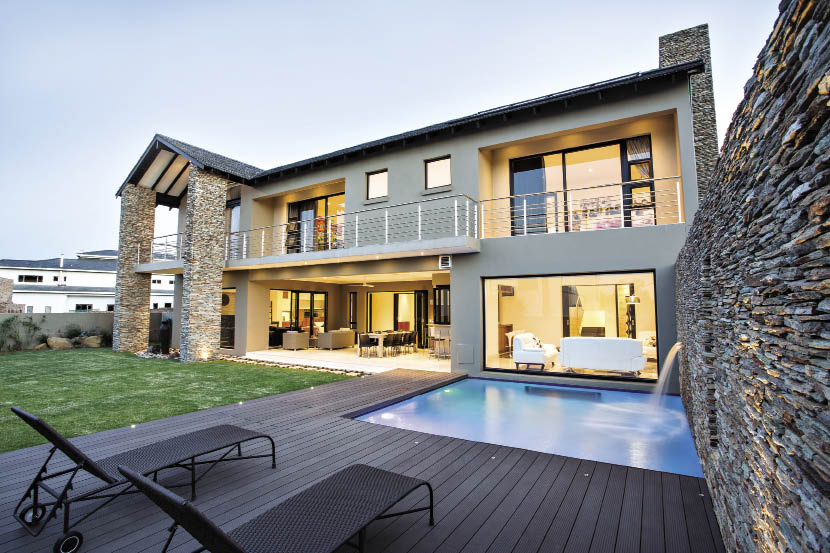 Are you bored with your home the way it is? If so, it's clearly time for a makeover! Here are our 10 best reasons to get started on a home improvement project today.
Make it sellable
You might not be thinking of selling right now, but circumstances can change, and if your house is well-maintained you'll be able to sell quicker, and for a higher price. The outside appearance of your home is important in terms of raising its value and sales potential. Freshly painted gutters and neat landscaping are just two simple ways you can boost your curb appeal.
Make it work for the future
Are you planning on adding to the family or growing old in your home? Make sure your home can handle your needs. You could turn your home office into a baby's room or your garage into a craft studio – it's all about figuring out how best to use the space you have.
Make it green
With Eskom prices constantly on the rise, looking for ways to save on your utilities will certainly pay off in the long run. Sure, there might be an initial outlay to pay for a solar geyser or day/night switches for your outside lights, but these are worthwhile investments that increase the value of your home and save you money.
Make it a sanctuary
If the kitchen is the heart of the home, give it some love. Consider installing a new stove, replacing the countertops or putting in new cupboards to make it more suited to your needs and more visually appealing. Adding plants to a room is a great but simple way of adding charm and 'life' to a room.
Make it work for you
Your bathroom might be workable, but now is a good time to re-think the finishing touches. Get rid of that boring mirror and replace it with a beautifully framed one, or replace that old white plastic cabinet with something that offers more character. Don't forget the lighting – lighting is everything and the right kind of flattering lighting can make a substantial difference to what you see in the mirror.
Make it right for your kids
Don't want to leave your neighbourhood because your children have friends across the road? The idea of moving and having to change schools is daunting and this means that you and your family probably won't be going anywhere until school is through. So don't wait 12 years to do some home improvement – make your home suitable for the right now. Add a slide in the back garden, or paint the kids' bedroom walls fun, bright colours.
Make it an eye pleaser
Don't waste another day avoiding making eye contact with those insipid baby-pink bathroom tiles! Are you embarrassed to invite friends over because they might snigger at the hideous, outdated colours in your kitchen? Putting in new countertops is easy and doesn't cost as much as you might think, so go ahead and change them!
Make it fresh
Even if your home feels almost perfect, it could probably do with a minor facelift. Paint your walls and skirting boards and the house will instantly feel fresh and clean. This is a great solution for anyone on a shoestring budget.
Make your garage/outside room/laundry room usable
Are you tired of using your garage/outside room/laundry room as one big storage unit? Convert it into a living space, such as a games room, or even add a cupboard and turn it into an extra bedroom. This will add square footage and increase the overall value of your home.
Make it smart
House-hunting is time-consuming and frustrating. Instead of spending months looking for something else that's perfect, upgrading your bathrooms and kitchen or removing that wall that's been bugging you just might be the solution!
Supplied by Dynamic Art Solutions (DAS)