Paul O'Brien, sales director at Blind Designs, shares five top blind and shutter trends to add elegance and functionality to your home.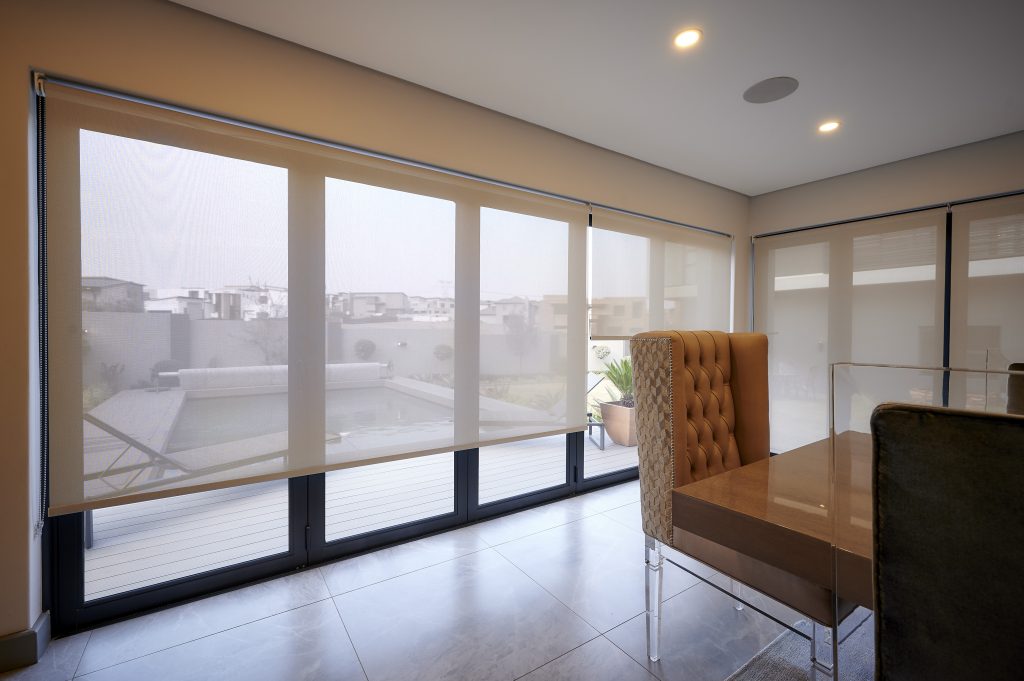 Home work
Traditionally, home owners would use their home office only in the evenings, but with the work-from-home trend, they now require a window covering that provides all-day glare and heat control. At the beginning of lockdown, many home offices were temporary solutions, but now that work-from-home has become the new norm, it's important that these spaces are both functional and stylish.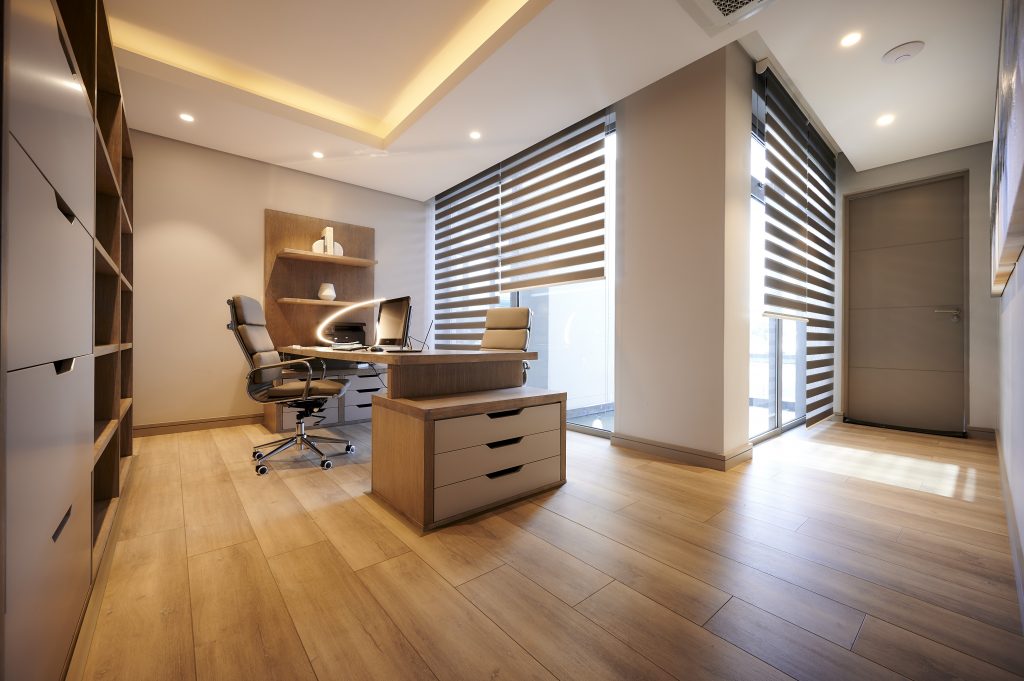 Outdoor blinds
We've noticed a big shift in the demand for outdoor blinds and external shutters. Outdoor blinds are typically used on openings of covered patios and have the added benefit of being more energy-efficient as they control heat and solar gains, cutting down on cooling costs. With consumers spending extended periods in their home, sun and weather protection in covered patios is a must.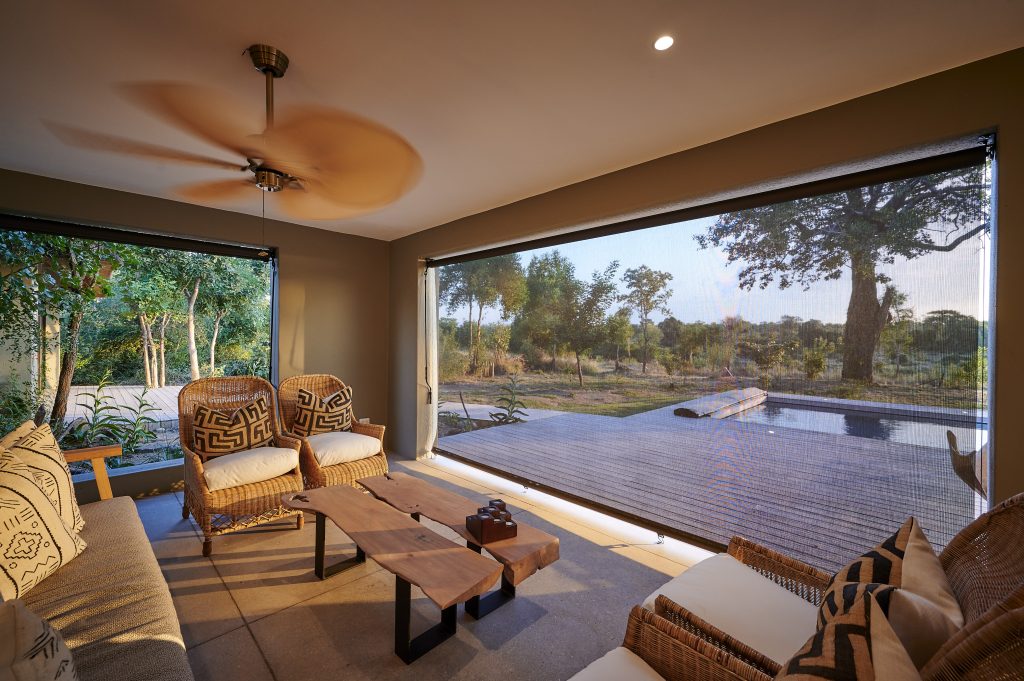 Balancing your light
Homes are being designed to achieve the right balance of natural light. This helps minimise the use of artificial lighting during the day, and cuts down on energy costs. The Sheerweave Roller Blind is a fantastic product for this. It is available in various openness factors – i.e. the tightness of the weave – ranging from 1% open to 10% open, which allows you to select the correct product for your window. For example, a west-facing window would need a dense screen to control the glare from a setting sun, while a south-facing window can have a very open screen to maximise your view.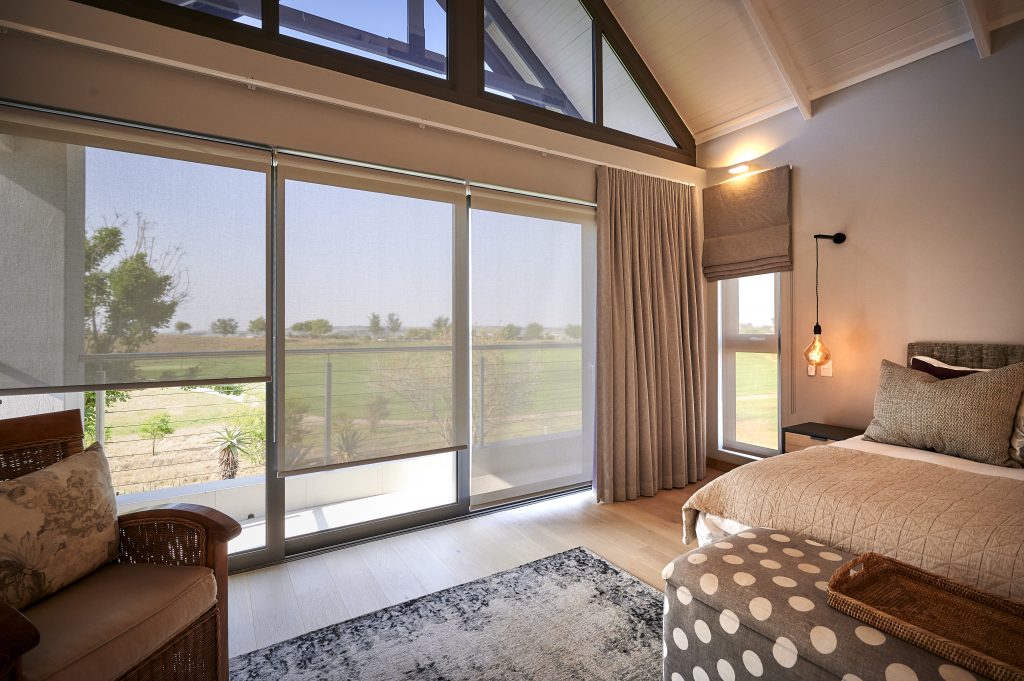 The green trend
Home owners have a vested interest in the green credentials of the products used in their home. They want products that are both sustainable and eco-friendly. The Sheerweave Roller Blind is manufactured using Dow Ecolibrium bio-based plasticisers rather than fossil fuel-based plasticisers. Not only does this blind control your energy costs, but uses materials that have a low carbon impact.
Next-level motorisation
New-generation lithium-ion battery motors make the motorisation of your blinds much more accessible. No more having to install plug points to motorise your blind – simply install your blinds as per normal and you can expect to recharge the motor once a year. There is also the option to control your blinds via smartphone. Not only is this super convenient, but you can set your blinds on timers to be raised and lowered based on the time of day.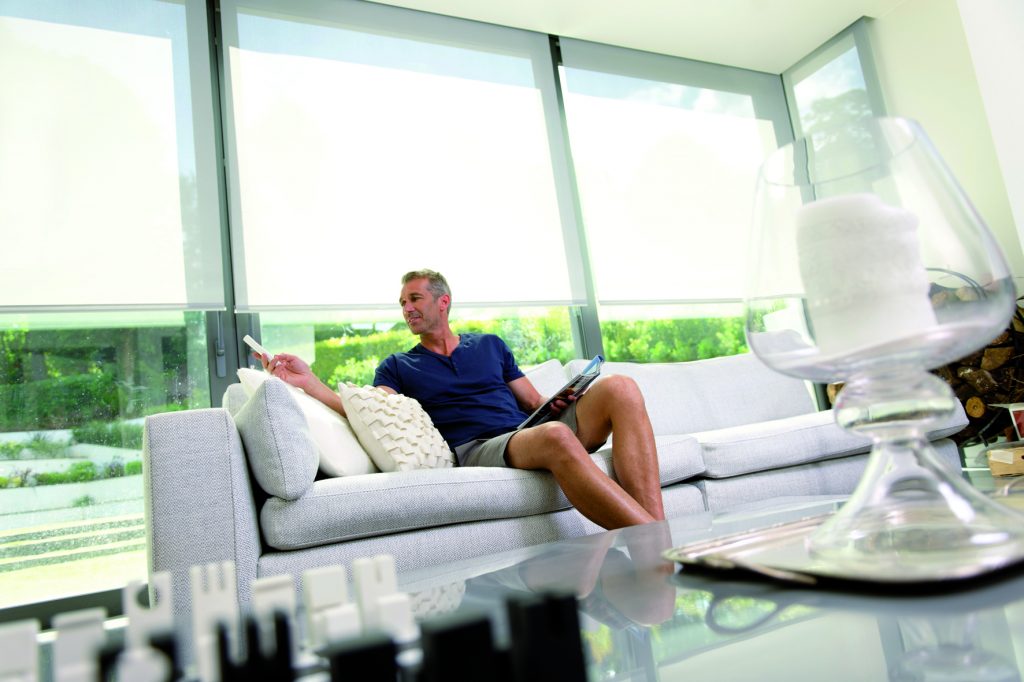 Visit www.blinddesigns.co.za