5 creative DIY ideas for your child's bedroom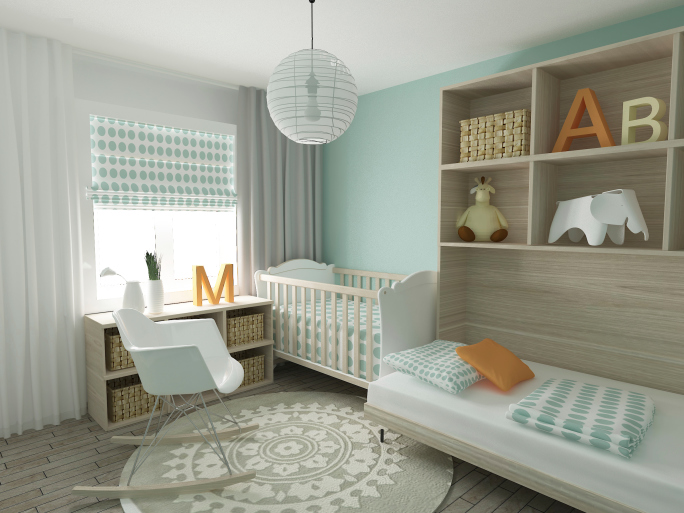 DIY crafts have become a very popular method for revamping bedrooms, especially that of your children. They are usually inexpensive and give you and your child the freedom to explore your creative side. Below are five basic DIY decoration ideas you can use to revamp your child's bedroom.
Colour me crazy

The most common, and possibly the easiest, method of transforming your child's room is to change the current colour scheme or add a complimentary colour to it. This can be done by repainting the walls, adding colourful pictures or even wall art. Another way to liven up the room with a bit of colour is by coating the furniture with some paint. When painting, it is suggested you use soothing colours like shades of green, blue, lilac, or soft yellow.

The devil is in the detail

Another easy way to revamp your child's room is to change the hardware on the cupboards or dressers. For instance, you can replace standard door handles with more colourful ones and drawers with ones from a different style or era. If you're revamping for a girl, you can add a Victorian-styled drawer to compliment a princess theme or add leopard print wall paper to a drawer for an animal theme. The options are endless.

Add some fabric

If you are skilled with the sewing machine then there are all kinds of fabric crafts you can make. New curtains for the windows or throws for the bed are some basic ideas. Making bedding for single beds will ensure you get the style and colours you want. Another idea is to use adhesive to attach fabric to your wall like wallpaper. Fabric comes in many different colours and patterns, so let your creativity take flight.

Image: Country Living

The chalkboard wall

Chalkboard paint is a lot of fun. By using a spray paint or its liquid form you can make a chalkboard surface out of just about anything. A great way to use this DIY art in your child's bedroom is to apply it to the entire surface of one wall. Your child will then be able to freely write and draw on the wall.

Image: the boo and the boy

Light the way

Simple and subdued lighting is a great way to create a calming effect in your child's bedroom. You can make use of fairy lights to create a magical and relaxed atmosphere. One way to achieve this is to incorporate them into your child's headboard. Another method is to have them hanging around your child's bed, which creates a great nightlight.