Cape Town-based ceramicist Lisa Firer works with porcelain creating unique pieces through an innovative slab-building technique. Inspired by fabrics and sewing, her vessels and light fittings are at once light and formative, imparting a true sense of the maker. For The Trenery Guild she worked with a stencil of the ikat print imprinted into jewellery dishes, creating not only a stunning pattern, but a deeply textural piece that is reminiscent of the many layers that go into the making of a beautiful garment.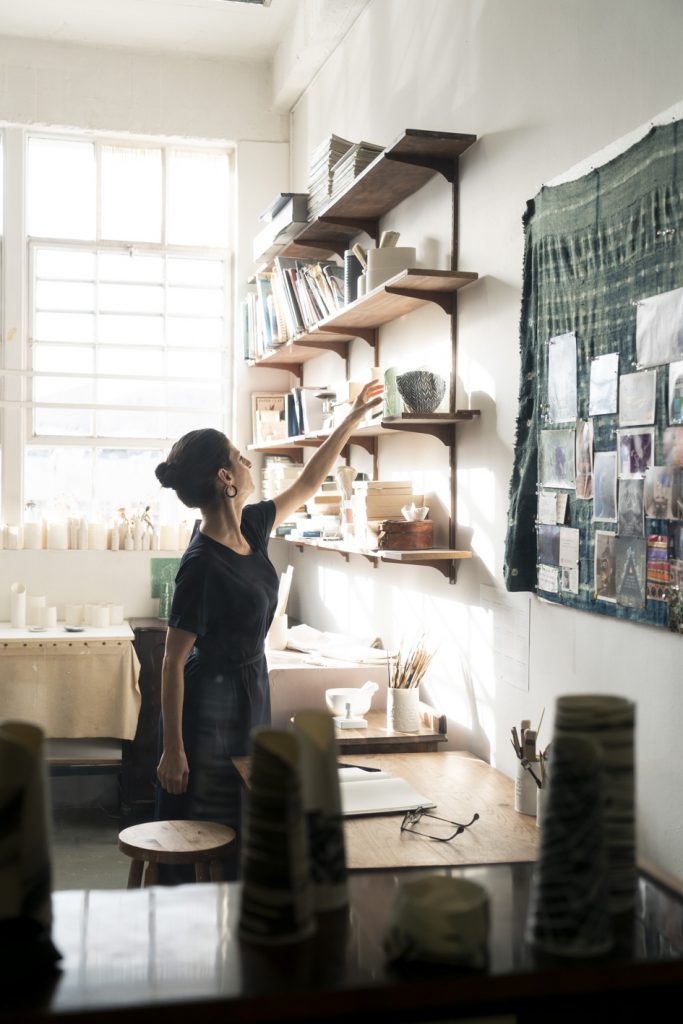 My ceramics are created from delicate slabs of porcelain clay, all hand-rolled and formed into vessels, vases and lights. Porcelain is a beautiful and fine material and my work seeks to reveal and share these qualities with my audience.
My advice to South African creatives is to explore and experiment widely. Allow your own unique voice the time to mature and develop. Keep a balanced view on all aspects of your business.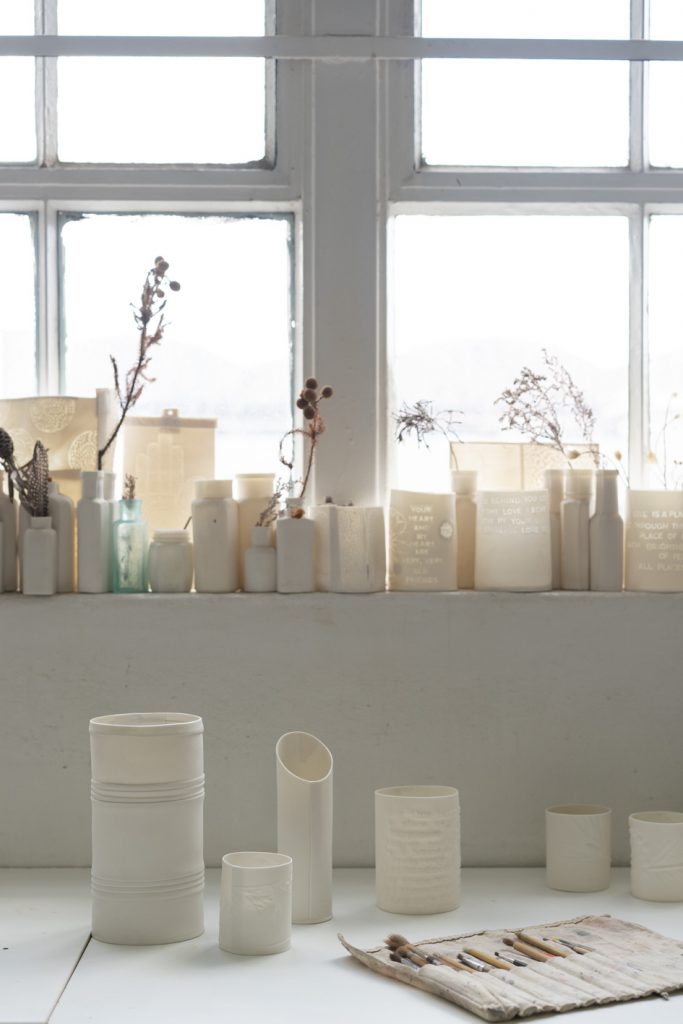 I enjoy dancing and meditation; it is important to have practices that nourish and contrast with my busy working schedule.
I am inspired by fabric design, and nature, especially Cape Fynbos which I use to emboss into one of my most popular ranges.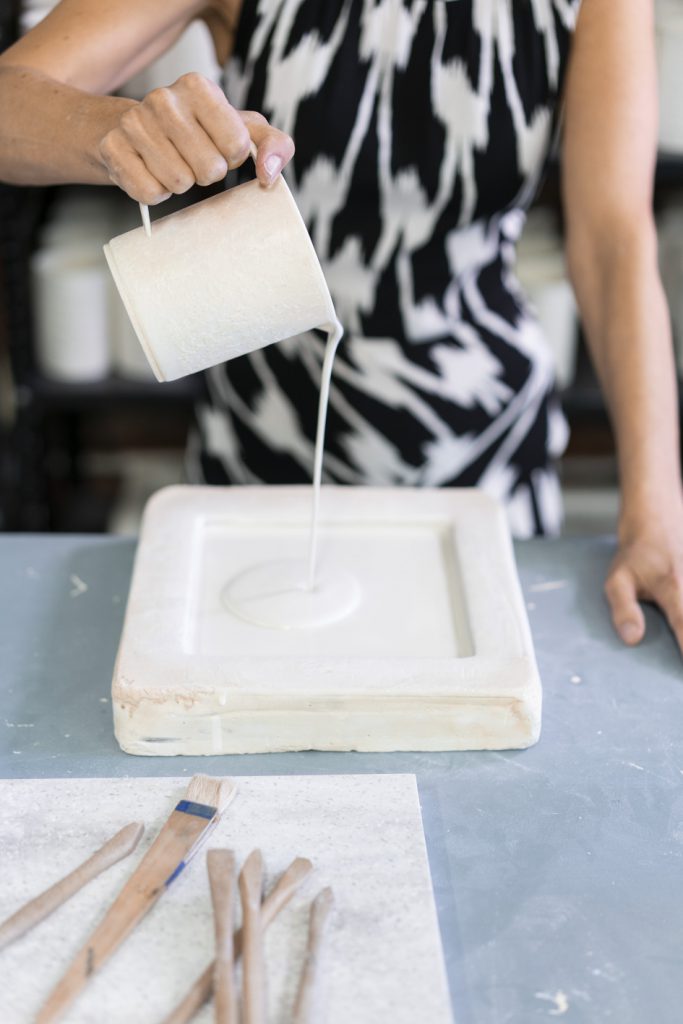 I hope to increase my global reach – I want my work to touch many people.
My collections include the exclusive Zeitz Museum range. Working with curator Cathy O'Clery of Platform Creative Agency to create a body of work inspired directly by the space and its art was a wonderful experience.
My recent collaboration with The Trenery Guild has been a lovely acknowledgement of the ethos of my brand. There is a shared sense of elegance, sophistication and care.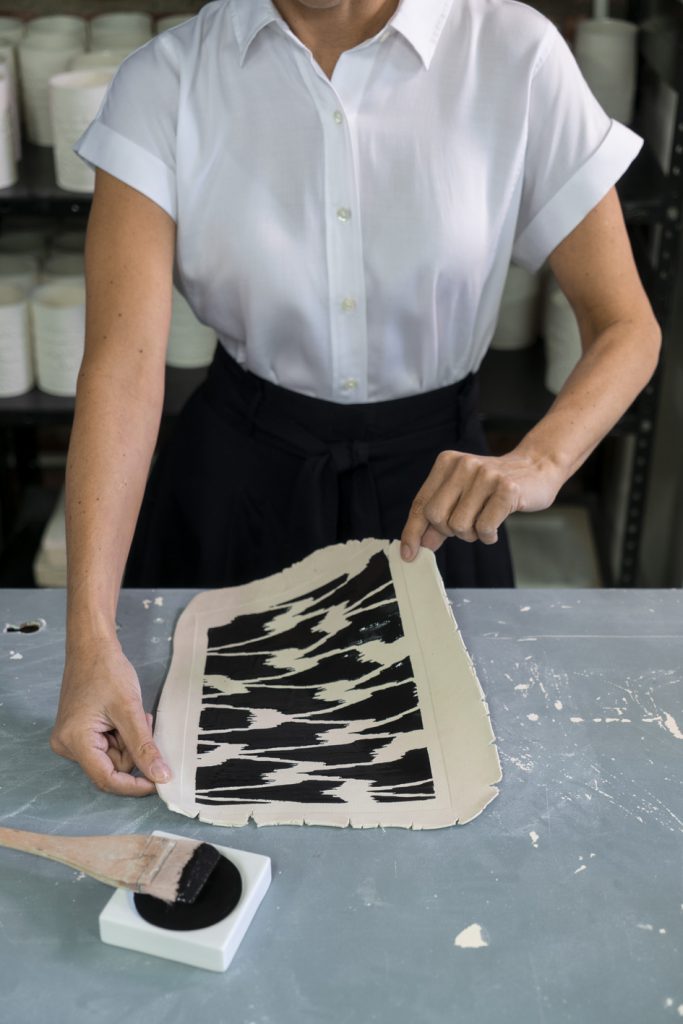 For The Trenery Guild October activation I created a bespoke occasional jewellery dish. I was directly inspired by the strong black and white geometric print of the October Edit collection. From 15 October, you will receive a Lisa Firer occasional jewellery dish with all purchases over R1 500 at Trenery Sandton, Hyde Park, Cavendish and V&A Waterfront.
You can purchase my products directly from my studio by appointment and at various shops and galleries – details on my website at www.lisafirer.co.za.