Nthabi Taukobong is an interior designer and lifestyle curator, passionate about supporting local design and selling Africa to the world. In her first book, The Real Interior, she writes candidly about her upbringing, her career in interior design – which spans 23 years – as well as the highs, the lows and steep learning curves endured throughout her career. We sat down with her to gain insight into her fabulous world.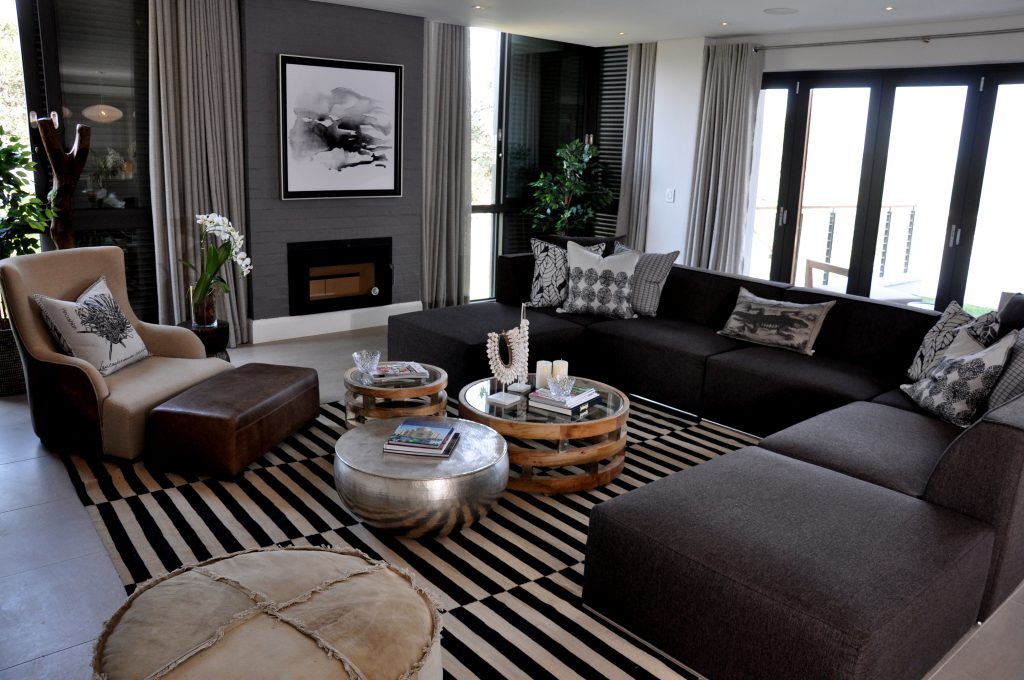 How would you describe your home décor style?
My home is currently undergoing a well-overdue makeover – and the brief I gave to myself was to make sure it feels like a tropical getaway. It's a Balinese-style home and I have gorgeous palm trees surrounding the property, so I wanted to pull the outside in and make all areas feel more laid-back. It's my all-year-round holiday home. And that's exactly the space that I am in, laid-back, chilled with not too much fuss and stress.
What do you feel separates a house from a home?
Too much formality in design and a rigid brief result in a very put-together house. I am sure this ticks all the design boxes, but I am not a fan of creating houses just for show or that please guests and not their occupants. A home is an intimate space of self-expression that must reflect the personality and style of its daily occupants – and look a little lived in. My ideal home is perfectly imperfect in its execution and with personal memorabilia generously featured throughout.
What is your favourite room/space in your home and why?
My patio/sun room – I waited very long to be able to afford the Moroccan tiles in there and it completely transformed the space. And with simply moving around a few furniture and décor items that I already had in my home, I've successfully managed to create a beautiful space to relax in, read, and enjoy a cup of tea over weekends. On warm days, I open all the sliding doors and am immediately one with my garden. I can hear birds chirping and have a view of the pool – all my friends and family naturally gravitate towards this space because it's just so laid-back and dreamy.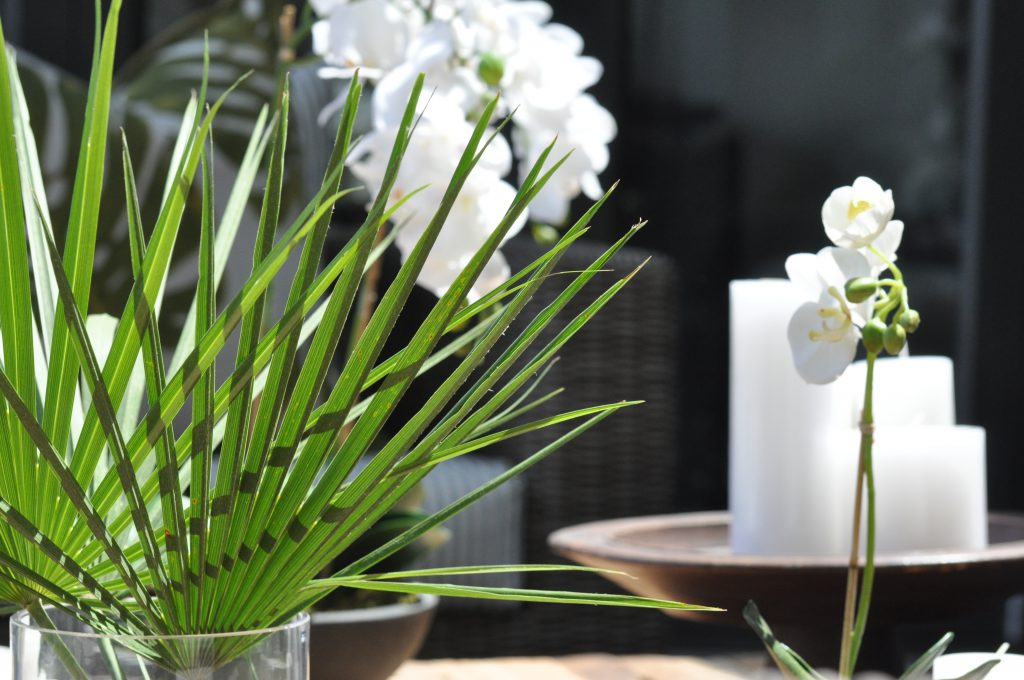 Which décor/furniture items are your favourite and why?
I am all about supreme comfort and lounging, so any furniture item that you can do that in is my favourite piece in any interior. I like furniture you can put your feet up on and just relax. It needs to have as few sharp edges as possible and be built for long, lazy days.
What is the best piece of decorating advice anyone has ever given you?
To be more free with my design style and application and not to be too confined within a particular look. Also when I understood the importance of achieving design harmony simply by balancing the four basic elements in nature which are earth, air, fire and water, it all naturally made sense what to have less of and more of in any setting.
What piece of furniture/décor item is currently on your wish list and why?
The next area I will be tackling in my home is my bedroom and I am looking for the right headboard to anchor the space. Once I find the right fabric, I know magic is going to happen – I want a simple headboard, in a beautiful Afro-Japanese-type fabric.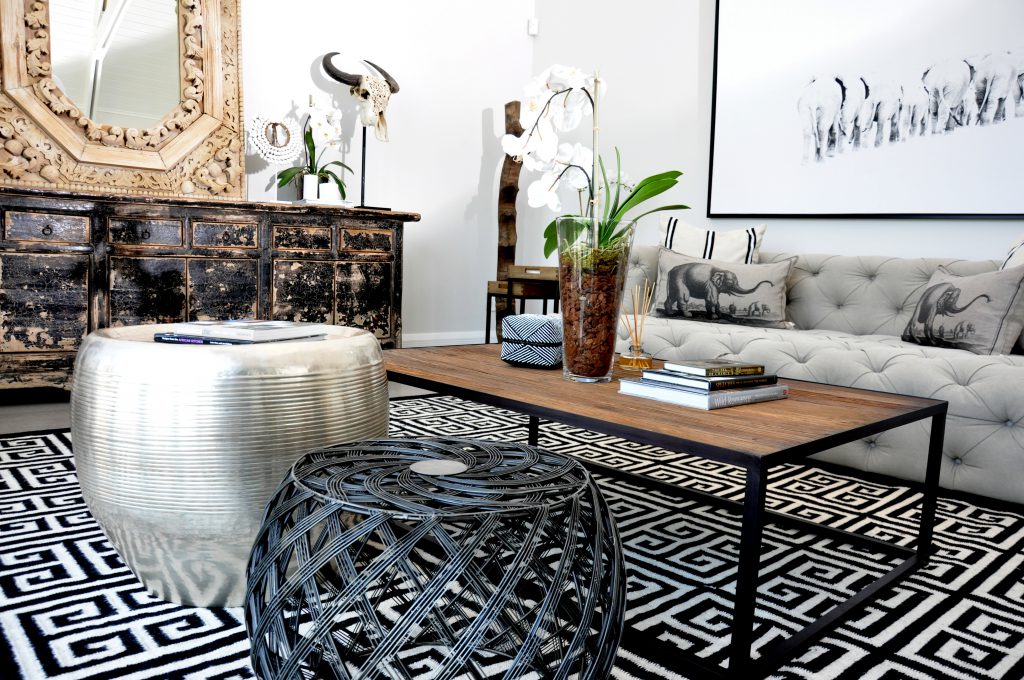 My greatest extravagance is global travel. On any given day of free time, I am looking up flights to exotic destinations and/or dreaming about luxury resorts around the world.
My guilty pleasure is NETFLIX. I spend way too many hours watching it and have been known to pull all-nighters when I've found a series I just can't stop watching.
Visit http://nthabitaukobong.com
Purchase a copy of The Real Interior here.