A book lover's delight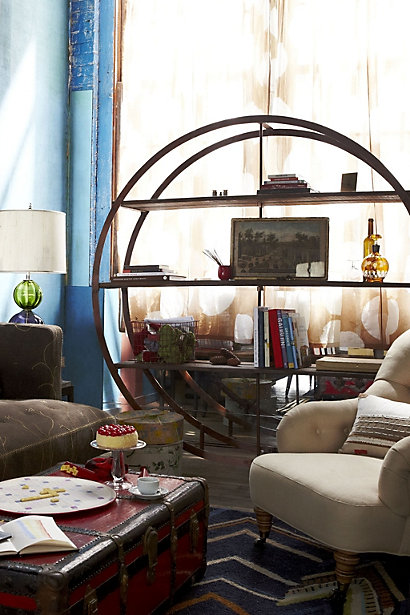 I love my bookshelf. Not just because I'm a self-confessed bookworm, and it's a place where I proudly display my literary collection, but also because the various objects I've collected over the years are also on display. From mismatched photo frames and sculptures, to ornaments and mini canvases the books and objects speak volumes about my personality and interests.
What interesting objects do you have on your bookshelf?
[signature:shereen]