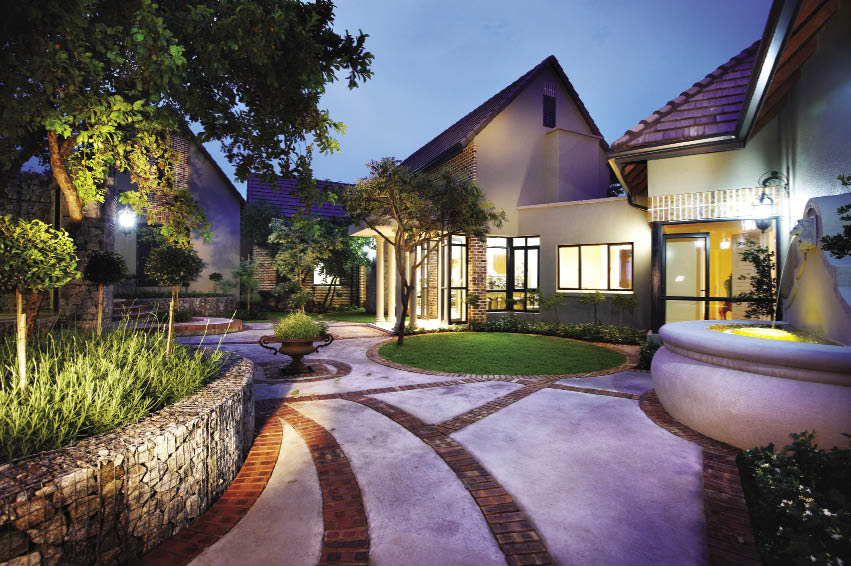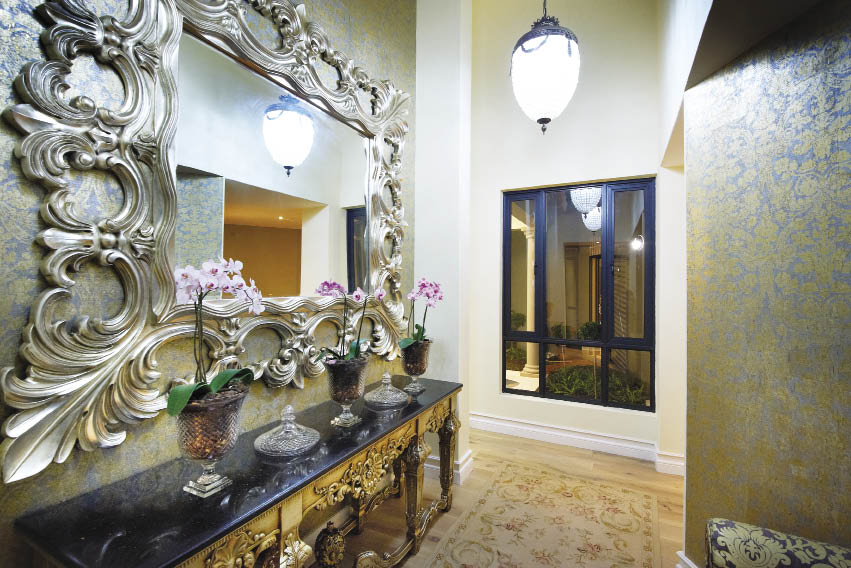 By Mari Sciarappa, Project Consultant Candice Bailey, Photography Nic Baleta
There are few things more charming than a quaint village feel to your home. When the design of this divine dwelling was commissioned, the home owners did not have a clear vision of what they wanted other than to create a practical, different and unique home where they could relax and indulge in the magnificent location of the site as well as the climate and surrounds.
As such, they commissioned an architect and designer who would be able to lead them in the process and who were completely open to the visionary suggestions they provided.
Christoff Wipplinger of Impatto Architects and Interior Designers worked on this project, and when he began the design of the home, he took the views of the river and valley into consideration. He wanted to ensure every room had a unique view, which proved a difficult but rewarding task.
The inspiration of the design came from a typical South African farmhouse and outbuilding layout, which consisted of a configuration of buildings placed at different angles.
"My idea of a typical South African farmhouse was combined with references to the classical French and Italian country villas. This was achieved through a mix of facebrick and plastered structures," Christoff says. He adds that the pips between the facebricks were filled with white grout, which is often found in French and Italian villas. Shutters were used, not only for wonderful climate control, but as specific reference to the continental influences.
When designing the interiors of the home, this theme was still prevalent. A mixture of classical and contemporary European-inspired furniture pieces was brought in and reflects the home owners' lifestyles as they love to travel to Europe.
Chandeliers from Venice, fabulous art, bold and spicy colour schemes, and the integration of each unique living area into one are the reasons as to why these home owners absolutely love their home. Through synergy of ideas, this successful home project became the masterpiece that the home owners knew they wanted.