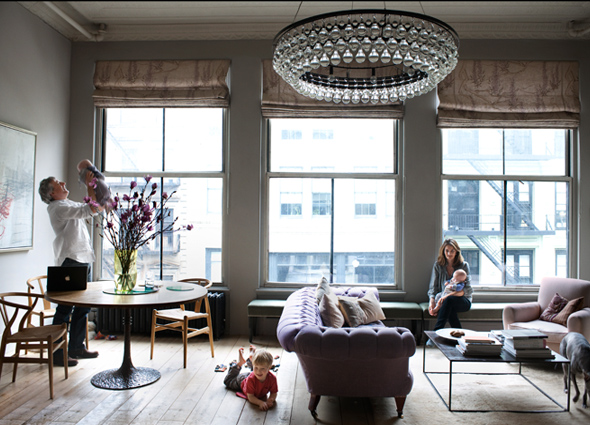 You know you've 'arrived' when you can say that you live in a New York loft apartment. This particular apartment, re-designed by Harriet Maxwell Macdonald from Ochre Design Studio, is a classic Soho loft built in the 1860's. This means it has wonderfully tall ceilings, massive west facing windows as well as several windows at the back overlooking the original courtyard.
Harriet was keen to keep the original character of the space. "Rather than realign everything and make it look like a modern box we used its inherent imperfections to give it it its charm."
Spanning the blocks from Crosby street to Broadway, Harriet ensured that the colour scheme of soft greys and browns kept the space warm and approachable. She mixed old and new decor items with newer accents, such as a beautiful John Soane fireplace, juxtaposed against an ultra-modern Italian kitchen by Valcucine.
CONTACT: