A fresh approach (with extra pics)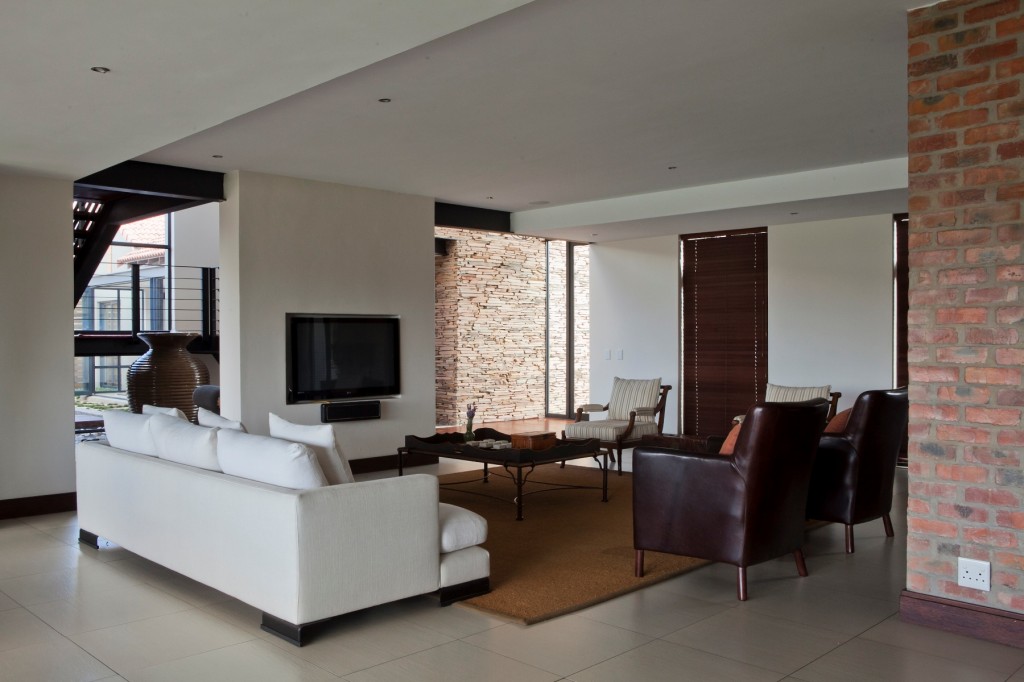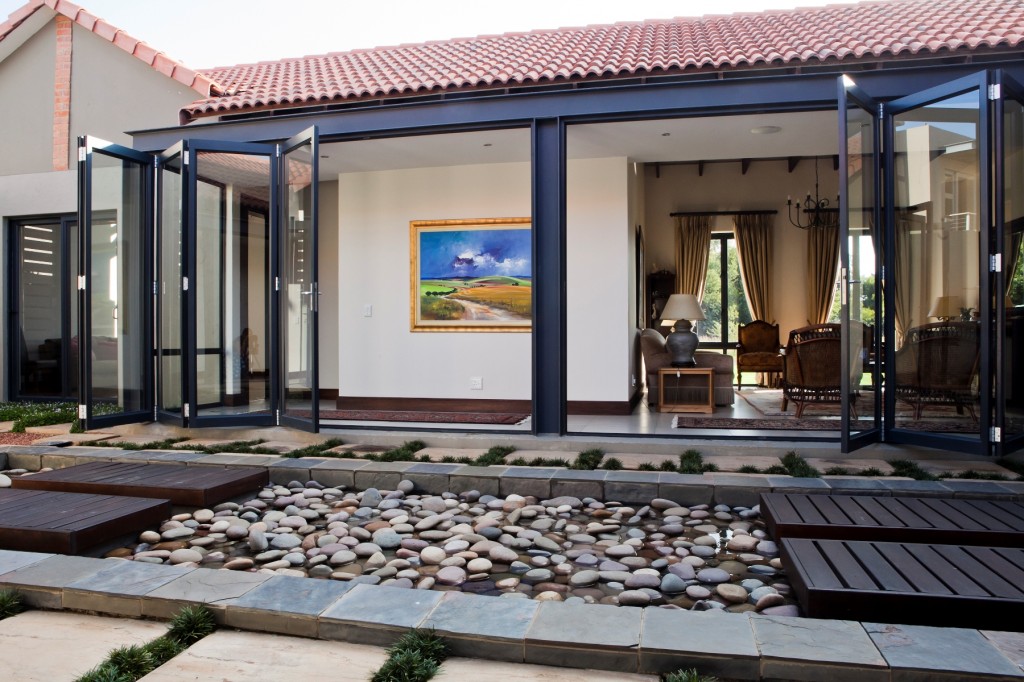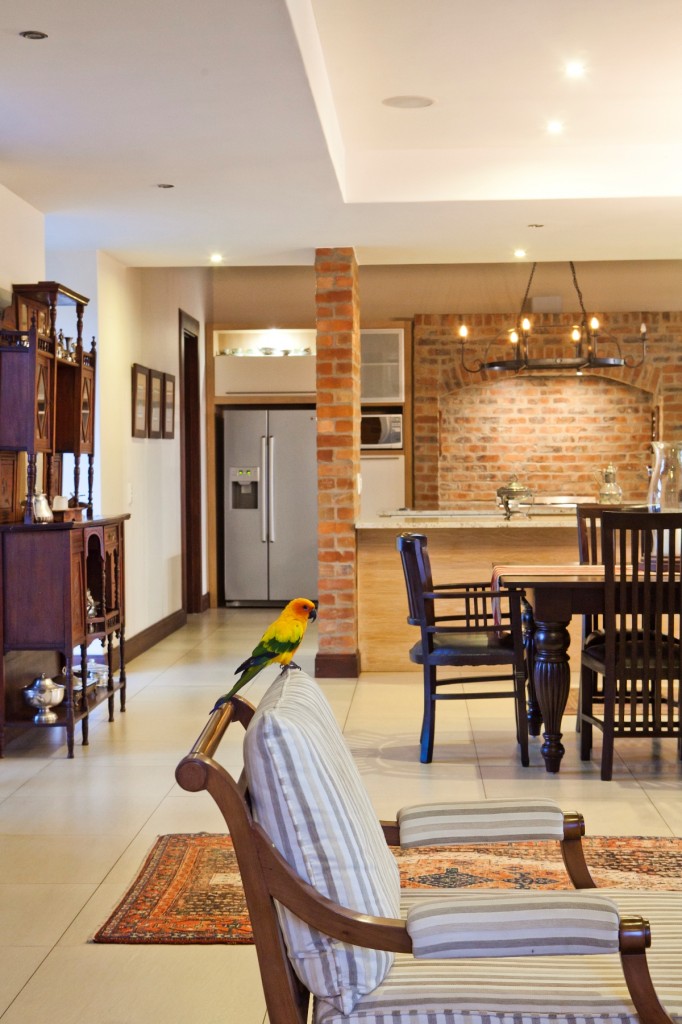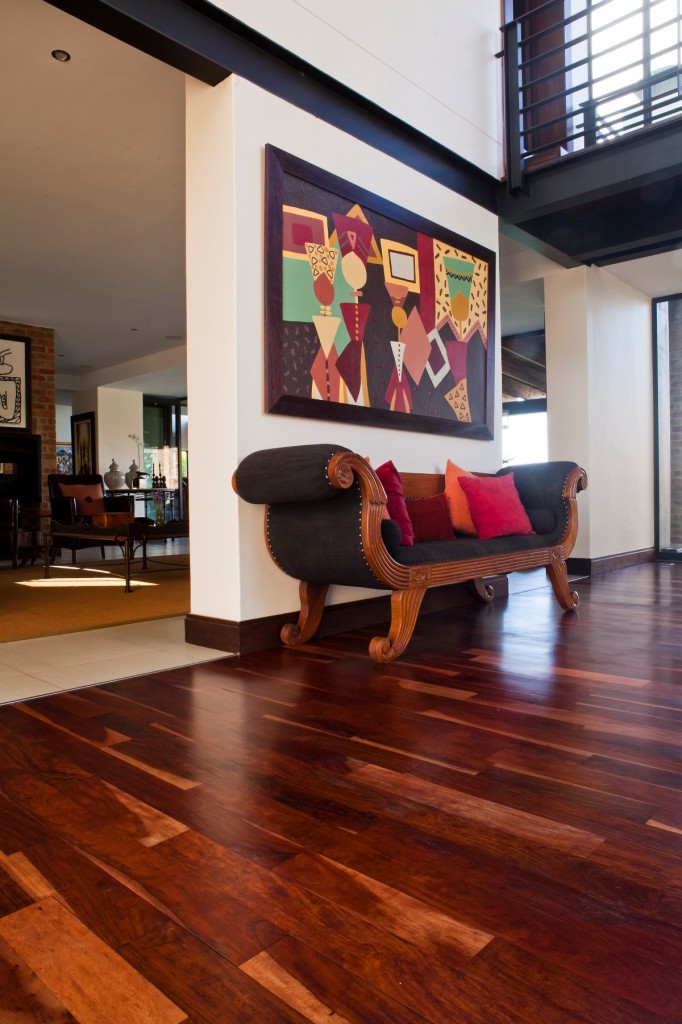 By Mari Sciarappa, Project Consultant Chantel Spence, Project Co-ordinator and Stylist Deidre Van Wyk, Photography Karl Rogers
In order to create a proudly South African home, all aspects of our beautiful country must be considered – from the fertile ground right up to the cerulean sky. By using natural materials such as stone or clay bricks as well as exposed steel profiles and natural timber throughout this home, a contemporary South African theme was well sealed.
According to Liana Claassen of Liana Claassen Architects, these open-minded home owners could appreciate a unique, contemporary design and accepted the challenges arising from unconventional detailing, which contributed to the success of this completed project. The beautiful climate of the area as well as the views of the river and game reserve played pivotal roles in the design.
A sinuous flow between the interior and exterior spaces was also a key factor, and in order to achieve this, the house is mainly single storey with all the living areas and bedrooms having access to the garden. The central wall acts as a screen between the public living spaces and the private bedroom areas.
Liana's architectural and interior design services also ensured a spacious home by designing the living areas and kitchen as open plan, with screen walls and the fireplace separating and defining the spaces. The living area opens up onto a large patio with views over the river. This flow was an important design influence since the home owners had recently returned from a lengthy island holiday and liked the aspects they had grown accustomed to in Mauritius. As such, Liana incorporated an open courtyard with the pool as the focal point in this space. Water features in the public areas of the hotels that the owners visited served as the influence for this design feature in their home. This particular space provides a tranquil meditation area with the water element extending into the interior space. The staircase extends around and over the water feature.
These characteristics where further enhanced by the PG Aluminium windows and doors, and the charcoal powder coated colour of these products contrasts perfectly with the elegant contemporary feel of this country estate house.