Six clever ways to use wallpaper in your guest toilet.
Go for a full wrap
"A guest loo is an area in the home where you can be a bit more dramatic, playful or quirky in your wallpaper choices, without being too over the top. I love to generally do a full wrap along all the exposed walls in the guest loo; this creates an 'experience' in the space. Alternatively doing a tile and wallpaper combo only adds to the dimensions of textures and layers in the space." – Jessica Boyer, owner and creative director of Jessica Boyer Interiors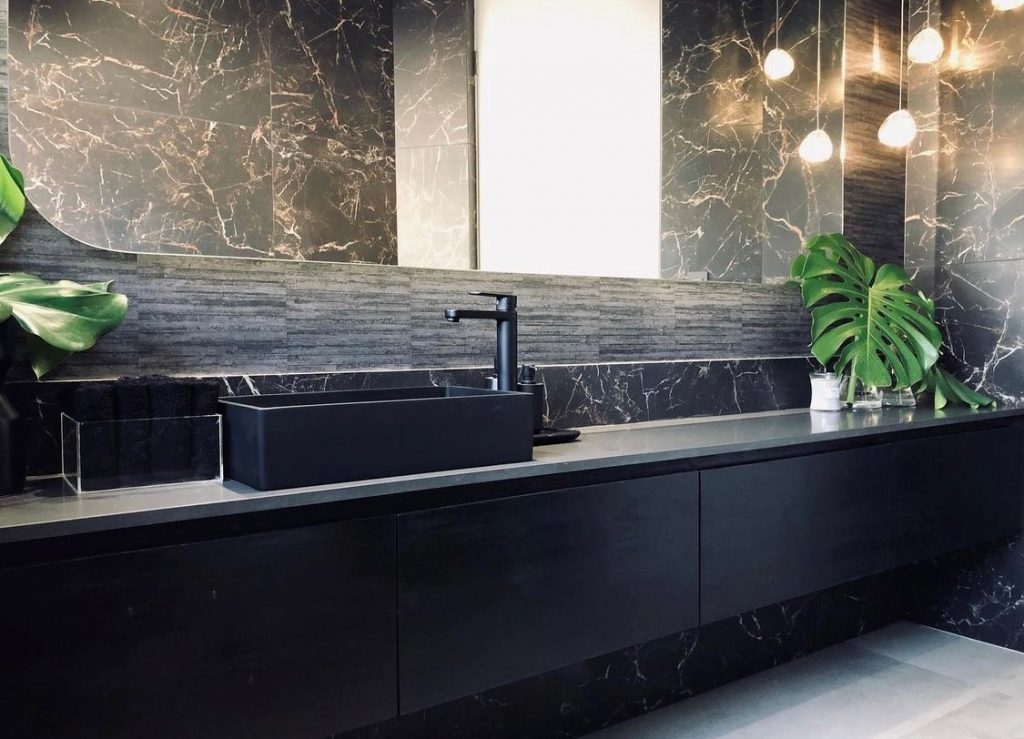 Try a customised canvas
"Customised fabric canvas is a perfect option for making a bold statement. A high-resolution image is printed onto a hard-wearing material that expands and contracts with changes in temperature. It is wipeable and comes in large widths (hence very few join lines)." – Dominique Evered-Hall and Angie Glenn, co-owners of Liquid Decor Wallpaper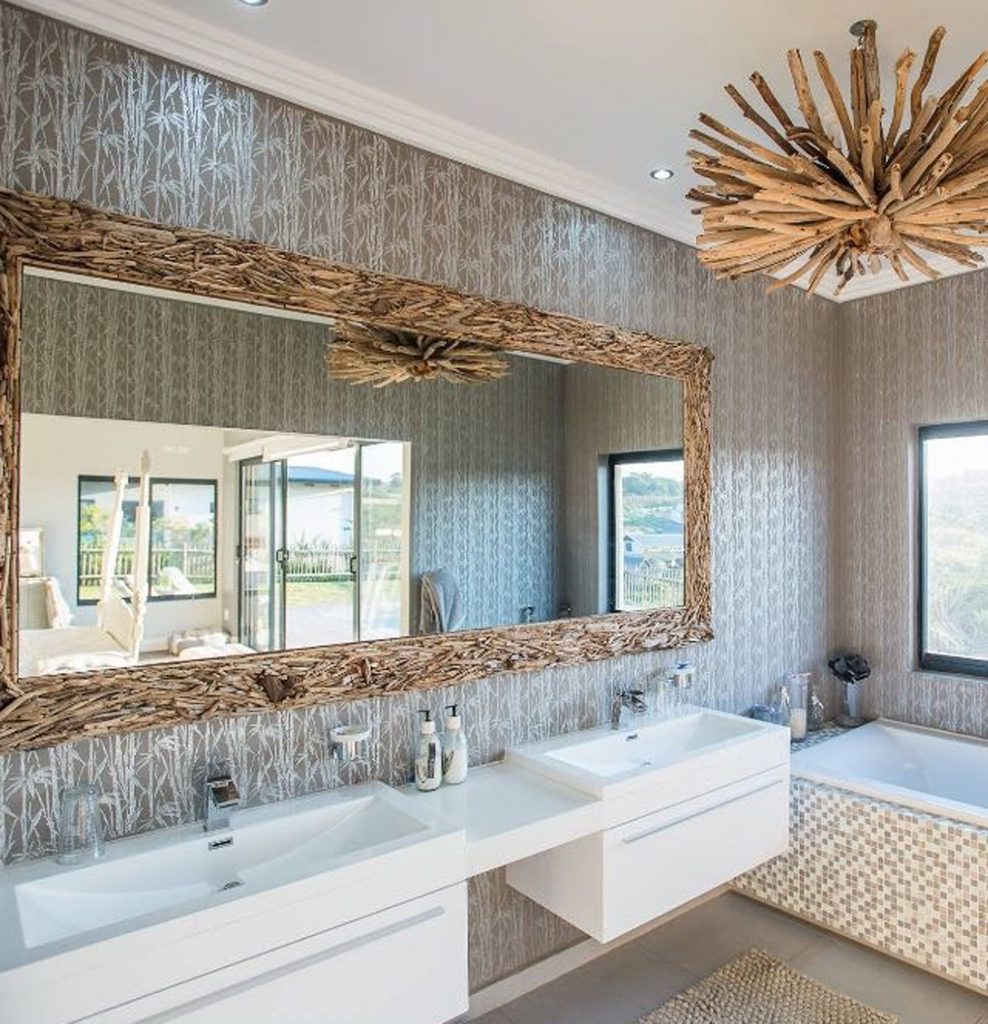 Experiment with something different
"Liquid Wallpaper is another top choice for KwaZulu-Natal. Unlike traditional paper wallpaper, it is ideally suited to the area's humid climate and high traffic areas. It does not tear or bubble after time. It looks like wallpaper but is actually a textured paint.
"You are able to really transform any space since the base is tinted to any colour – whether you are looking at achieving an elegantly subtle look or over-the-top blingy feel. Liquid Wallpaper is steam-, water- and mould-resistant." – Dominique Evered-Hall and Angie Glenn, co-owners of Liquid Decor Wallpaper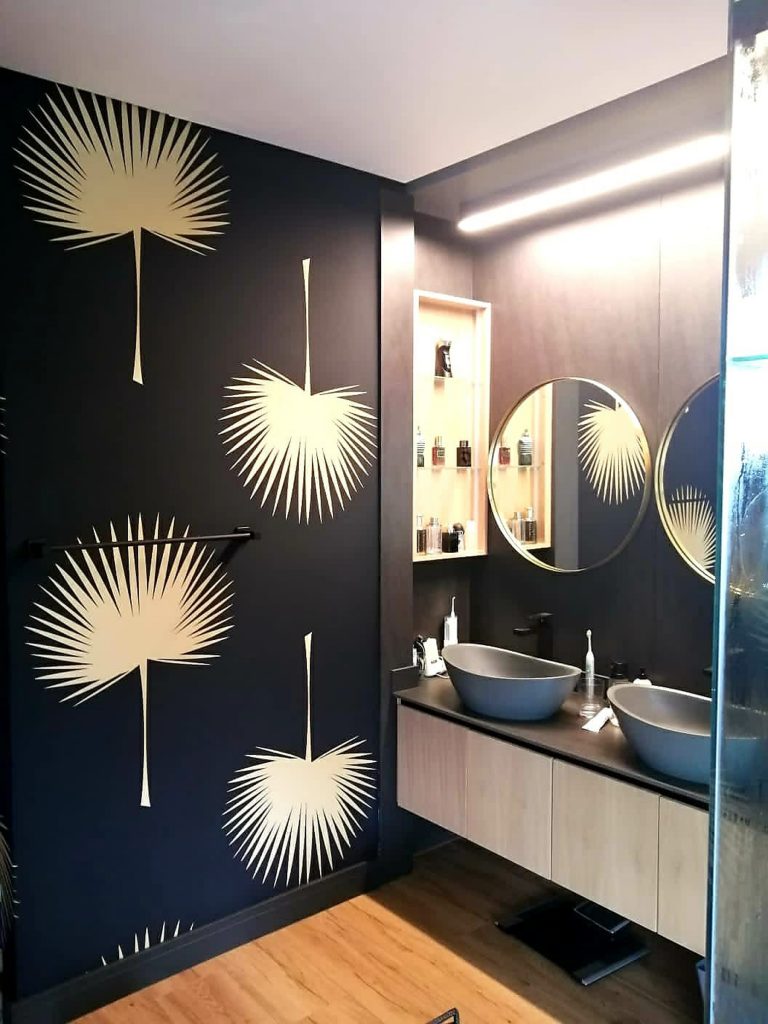 Have fun!

"This is the space that allows your guests (and family) to see the fun/crazy/eclectic/naughty side of you. You want them to walk out of the powder room and say, 'Wow, I love that wallpaper!' or 'What made you choose something with monkeys?' Allow your wallpaper to become a talking point." – Cara Saven, owner of Cara Saven Wall Design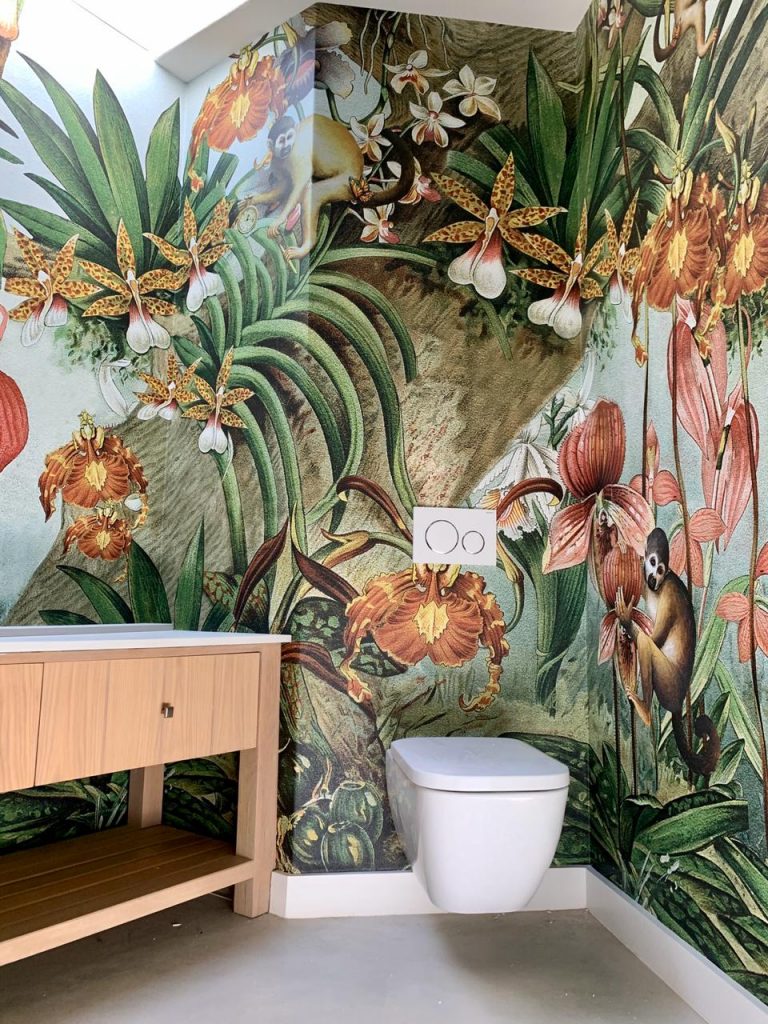 Go big in a small space
"The common thought is that large-scale will not work in a small space, and while in certain instances that can be true, it can also create more of an impact. Large, oversized florals for instance make the person in the space feel like Alice in Wonderland, thereby creating another experience to just walking into a garden-variety guest loo." – Cara Saven, owner of Cara Saven Wall Design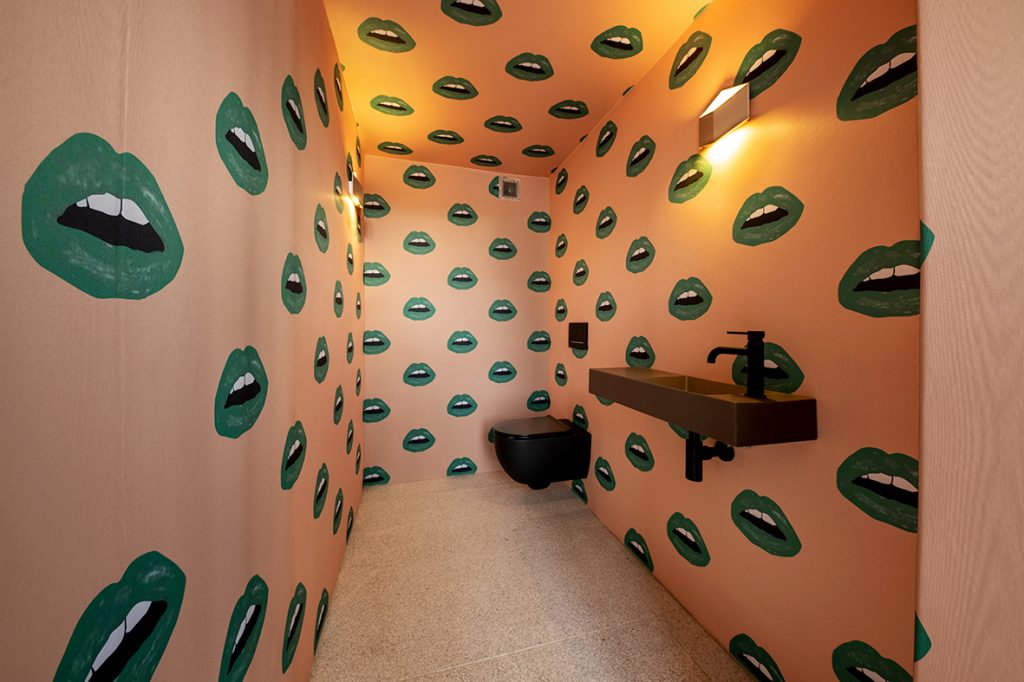 Incorporate vinyl
"Wallpaper generally isn't made for use around areas such as basins, baths or showers as it can be damaged by water and steam. Also, if it isn't properly installed, moisture may seep through joins in the wallpaper and, in some cases, cause mildew.
"Avoid using wallpaper as a splashback behind your basin, especially one made of natural grass cloth, as it could leave watermarks. Instead, choose vinyl-based wallpaper from our Peel & Stick collection or wallpaper above the tiled area." – Anel Zeelie, buyer at Hertex