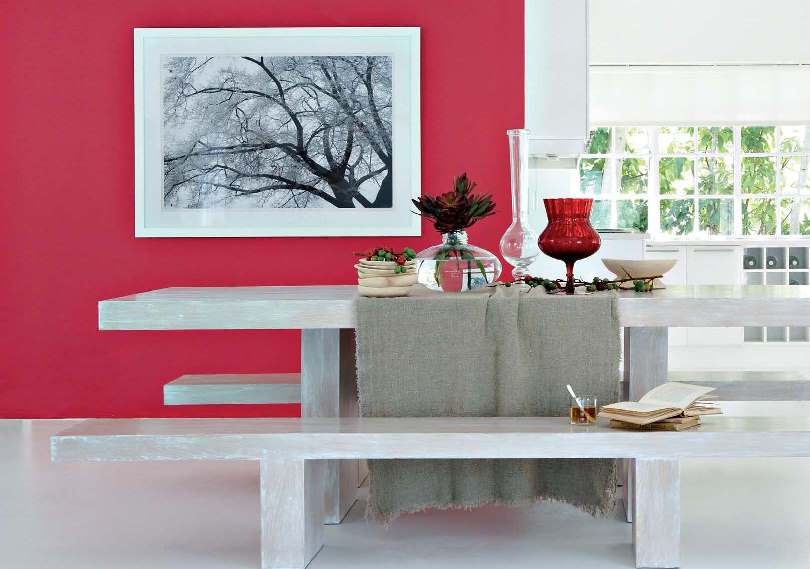 Plascon Spaces Showroom and ARTEYE Gallery Proudly Present a Month-long Celebration of "The Art of Colour".
Plascon Spaces Showroom and ARTEYE Gallery, both located at the Design Quarter in Fourways, Johannesburg, proudly present "The Art of Colour" a month-long celebration of colour featuring top local artists. Taking place during the whole of September, and kicking off during National Colour Week from 1 – 7 September 2013, this event looks at the powerful impact of colour.
Colour's affect on our moods, emotions and behaviour has been known to us since ancient times. It plays a vital role in our world. Colour can sway thinking, change actions, and cause reactions. It can irritate or soothe your eyes, raise your blood pressure or suppress your appetite. When used in the right ways, colour can even save on energy consumption.
If you have every wanted to know more about art and colour, then here's your opportunity… Members of the public are invited to meet and watch some of our country's best sculptors and painters in action, as they work live from the Plascon Spaces Showroom. There will be a different artist in the showroom every day, and the participants include:
Carol Hamman – Sculptor
Ben Tuge – Carver
Trevor Coleman – Painter
Mbongeni Buthelezi – Sculptural Painter
Colbert Mashile – Painter
Luke Batha – Painter
Spencer Whittle – Painter
"The Art of Colour" event is free to the public and will run for the entire month of September, ending with a celebrity auction that will be held at the Design Quarter. To stand a chance of winning one of 10 double invitations to the celebrity auction, visit the Plascon Spaces Showroom and fill in your details for a lucky draw.
For more info contact info@spaces.plascon.co.za
For full details on other National Colour Week events and activities, taking place 1  – 7 September 2013,  visit Plascon Trends.