Looking to modernise your home before putting it on the market? Dezign A Door offers a range of door styles and finishes to add value to your property.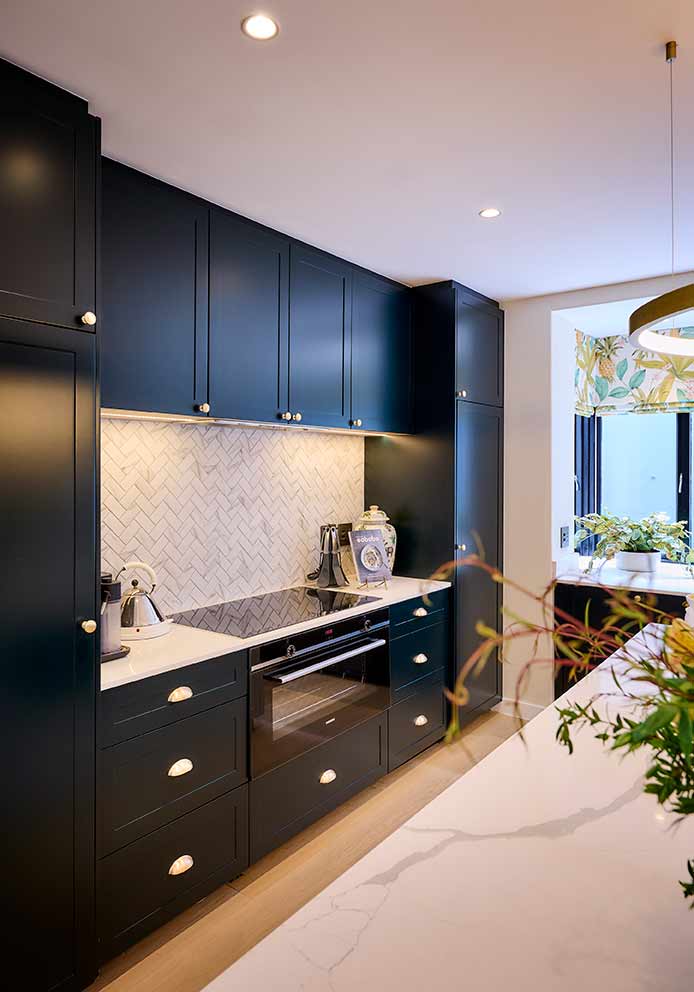 When modernising a home for resale, it is crucial that neutral colours are used throughout the home. This will increase the value before listing, as a buyer imagines the home with their own furniture and décor taste – a blank canvas is always the best place to start.
Dezign A Door experts are able to offer you advice on timeless cupboard doors as well as internal doors to modernise your home and add value before selling.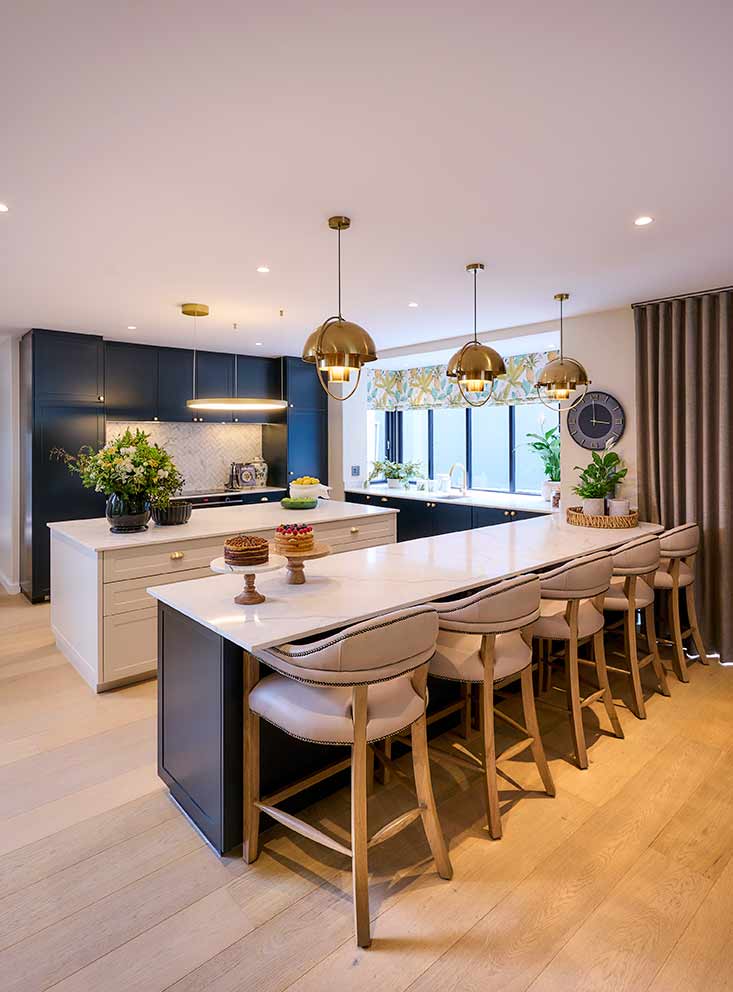 From classic to contemporary, its products are cut to order for kitchens, studies, bathrooms and bedrooms; in fact anything that needs a door or drawer front. Choose from over 70 cabinet door models, including curved, and 10 internal door styles. Painted doors, high-gloss, veneer, high pressure laminates, sprayed Duco and so much more – its product versatility knows no bounds.
"Recognising how colour shapes our lives, and influences the world we live in, all our products can be made in, or matched to, almost any colour. With a high-performance heritage of over 25 years, the Dezign A Door brand is well-known in trade circles and the preferred supplier for the majority of leading interior house furnishing companies," says the team. The company is also a proud member of the KSA (Kitchen Specialists Association).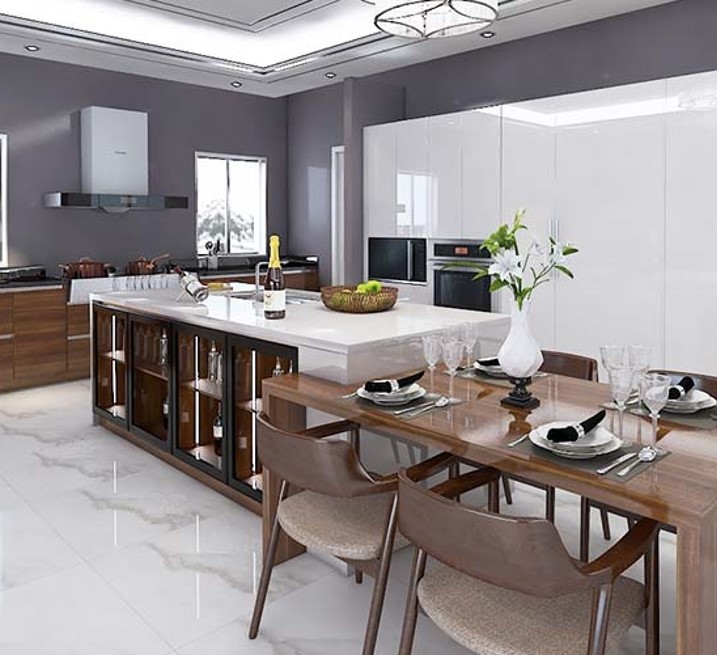 Kitchen resale tips for your home:
1. Updating kitchen cabinetry is as easy as replacing cupboard doors, especially if the framework is still in good condition. By replacing only the doors, you retain the original design and layout of the space but improve the overall appearance, and this will work wonders on first impressions. You can buy ready-made cupboard doors in a variety of materials and finishes, or you could look at making your own. Swapping out old doors for new is a simple way to achieve a whole new look.
2. Replacing dated light fittings can easily transform an ugly kitchen into a bright, welcoming space – and the right lighting can add elegance and atmosphere to complement the overall style of a home. Hanging pendant lights above a breakfast nook or kitchen island creates an eye-catching feature, while lighting within glass cabinetry adds a touch of drama. And don't forget about LED lights in bulkheads and underneath cabinets.
3. It might be nice to dream of a kitchen that pops with colour, but keep in mind that white and wood are the colours of choice for most South Africans. Consider this if you are planning on renovating to sell your home. However, if you are updating your kitchen for yourself, shades of grey continue to be a popular colour choice for kitchens, and you can have these mixed in warm or cool tones to suit your personal choices. Honey oak and mid-tone wood tints have passed their sell-by date and date a kitchen. You have the option of painting dated cabinets for a more modern look, or hire someone to paint the cabinets for you, as this will add fresh appeal to bring kitchen cupboards and cabinets into the 21st century.
4. Apart from storage space, cabinets, and cupboards, replacing worn or dated countertops with modern materials is one of the easiest ways to update your kitchen. While you may think that options such as Caesarstone or quartz countertops are a tad expensive, or that granite costs a fortune, these materials will definitely add to the look and value of any kitchen.
Dezign A Door's turnkey solutions to your interior fittings are available to walk-in customers, and it offers virtual consultations to get to know your needs so that it can quote you accurately.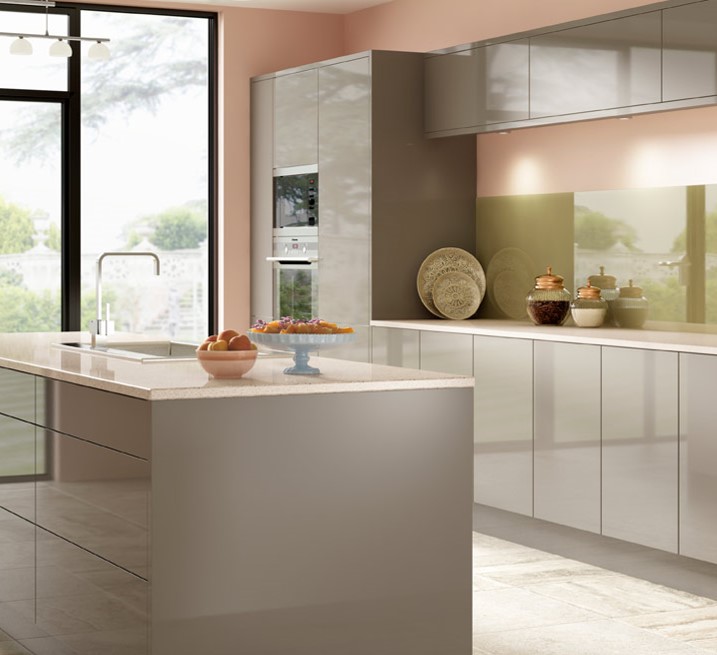 Contact
Visit www.dezignadoor.co.za
Email marketing@dezignadoor.co.za
Call 011 664 7780