Six design ideas to add interest and character to your bathroom.
Create a feature wall in your bathroom
"Many of your house guests will snoop in your bathroom, so giving this space some unique character can be a great conversation starter, and what better way to do that than with a feature wall.
"There are a number of cost-effective ways you can do a feature wall, from a splash of paint to mosaic tiles or even digitally printed glass splashbacks. A feature wall will help your bathroom pop, as it draws the attention of the eye and can potentially even distract from any parts of your bathroom that you are not particularly proud of or have not yet been able to decorate or renovate yet.
"Having a feature wall will further support the colour theme of your bathroom either through similar pantones or high-contrasting colours." – Jared Price, marketing manager at On Tap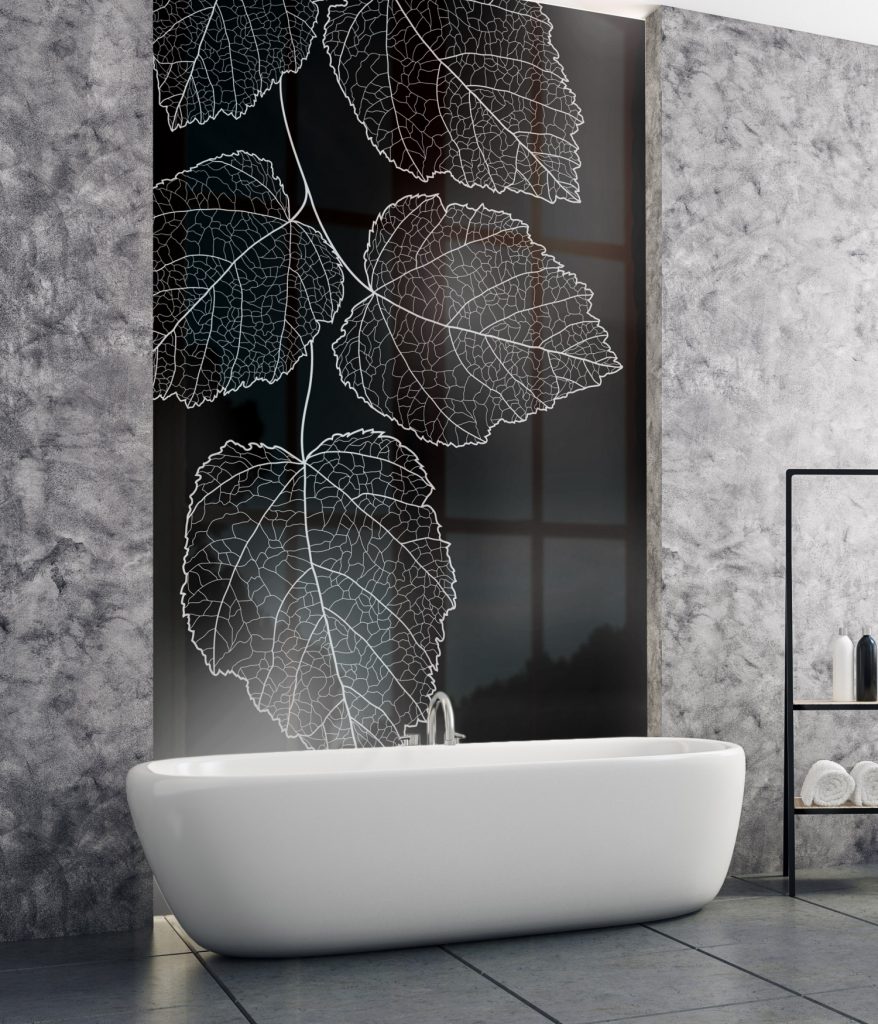 Choose minimalism
"All the craze at the moment is going more open-plan on the bathroom showers. Instead of a big box-like shower that looks more like a telephone booth than a shower, go with just a simple shower screen on one of the sides and have the front open and unobstructed. This will go a long way in helping your bathroom appear bigger than what it is." – Jared Price, marketing manager at On Tap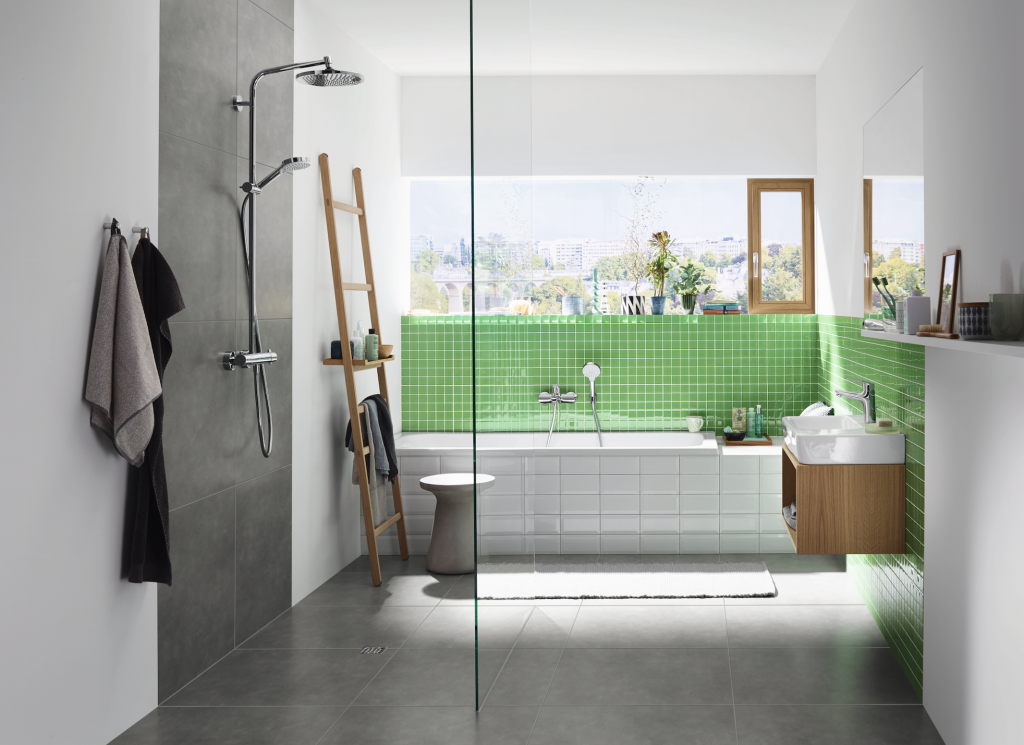 Incorporate colour

"For fixed items such as washbasins and furniture, it is advisable to opt for timeless colours. Nevertheless, you can live out your creativity in the bathroom by choosing colourful accessories.
"The wall colour can also be adapted relatively easily. Examples from D-Neo show how much difference this can make. Here, the same bathroom series was installed – once decorated in a restrained way (minimal style) and once combined with bright colours and accessories (pop style). The advantage: it also works with entry-level bathroom products and can be adapted as desired – good for people who don't want to commit." – Karen Robyn, general manager at Duravit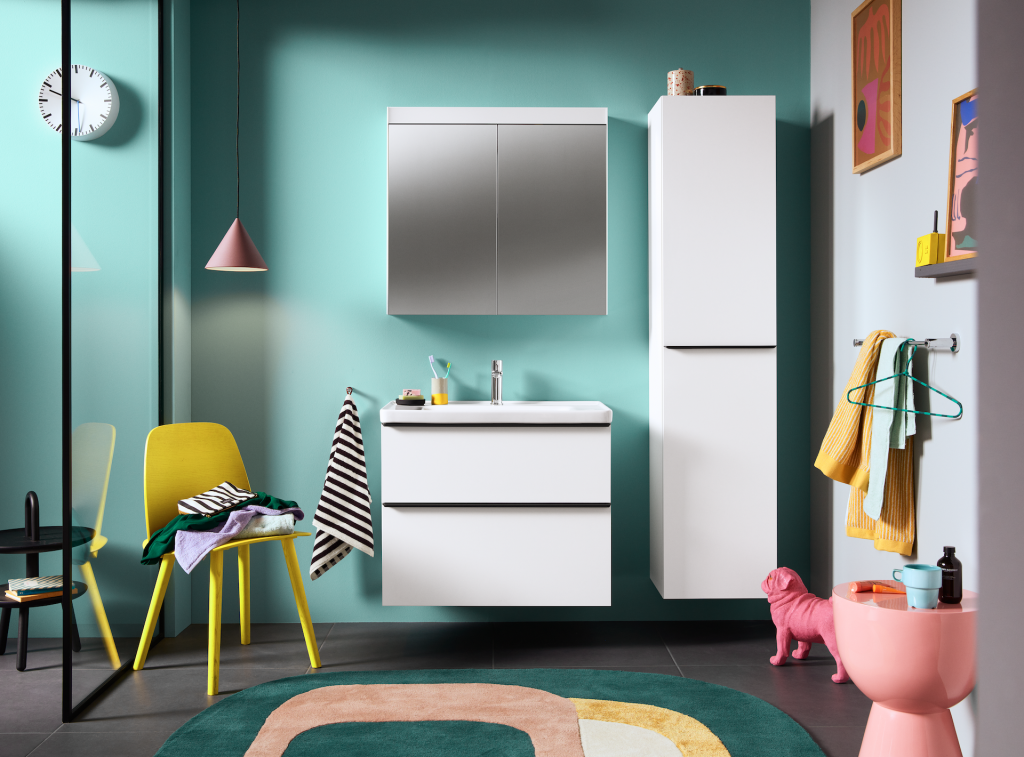 Add high-end accessories
"High quality accessories are worthwhile, especially in combination with a high-end bathroom range. For example the accessories at White Tulip add character to the bathroom. Every single piece has been lovingly selected and placed. Especially suitable for high-end solutions that are intended to last for a long time. Designer pieces such as the Bedside Gun Table Lamp by Philippe Starck for Flos attract attention and bring excitement into the room." – Karen Robyn, general manager at Duravit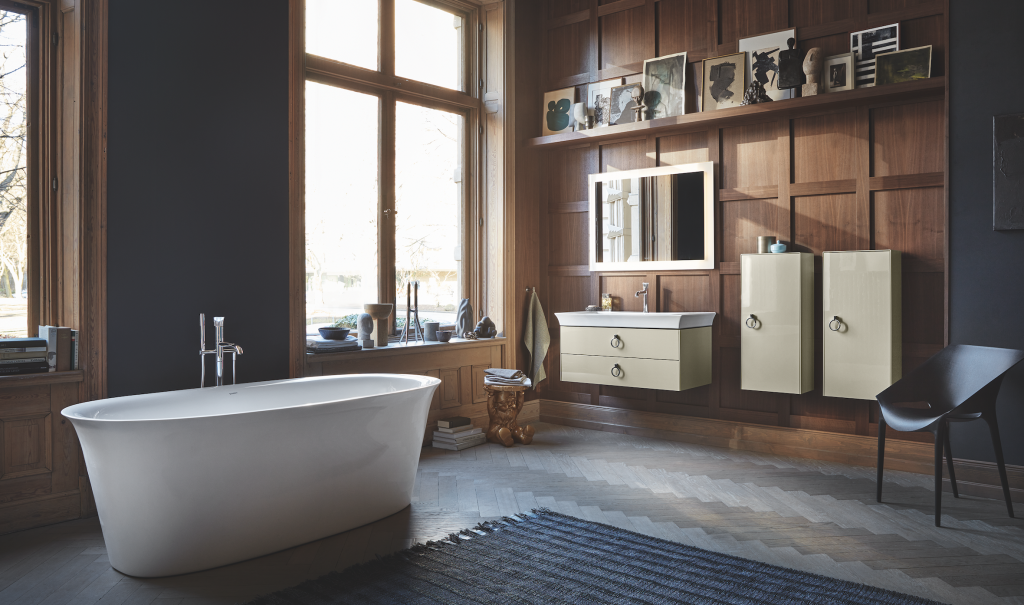 Make a statement
"Make use of a different colour, décor or patchwork design wall on a feature wall. This wall will add interest and energy to any room – looking at a different texture will also add contrast to the space. A feature wall can essentially impact the look and feel of any space." – Nicole Russell, marketing manager at Italtile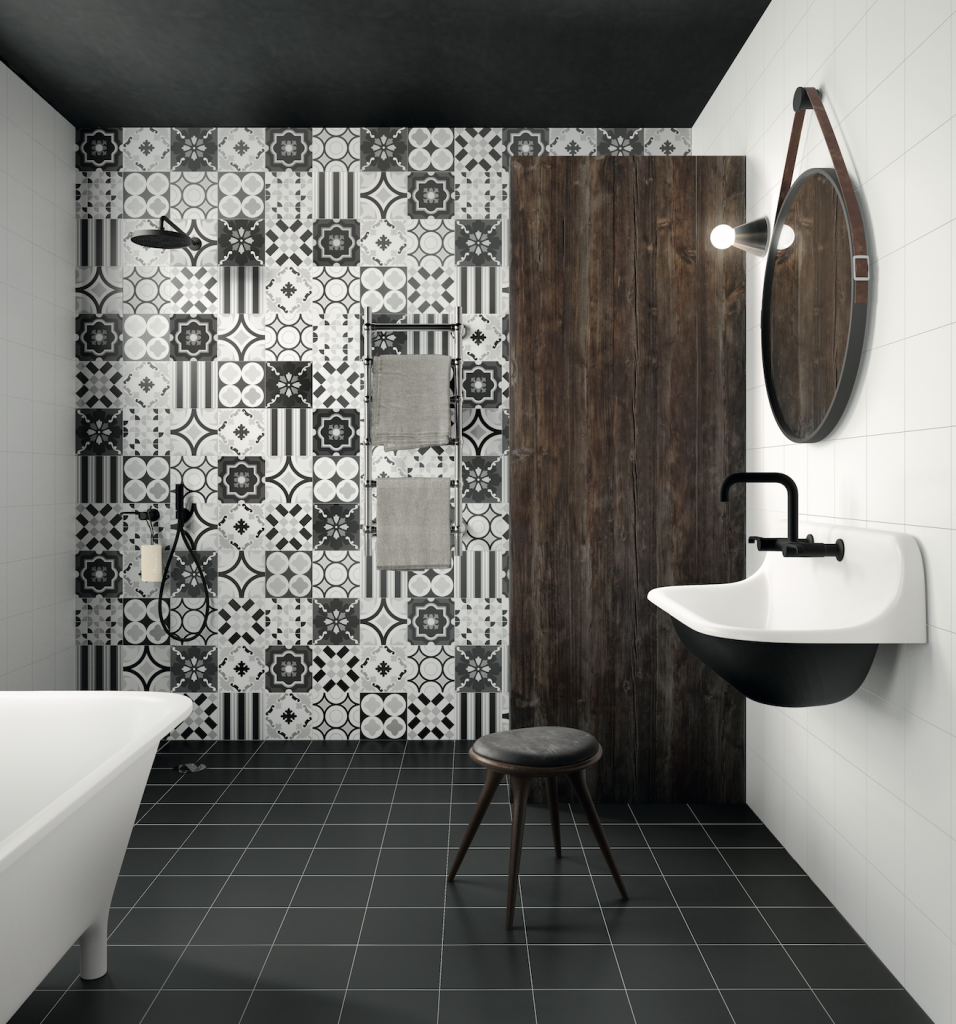 Go for matt black and brushed champagne gold finishes
"A popular interior design trend that has emerged in the past couple of months is the concept of mixing two different bathroom accessory finishes. Combine a matt black heated towel rail and tap with a brushed champagne gold hand towel rail or robe hook, a steadily up-and-coming trend that is here to stay.
"The blending of two different bathroom accessories gives a modern and bold statement – balanced with a primary colour for added pop. So don't be scared to mix and match bathroom accessory finishes – it's all the rage." – Danielle Turton, digital marketing manager at Bathroom Butler