For more than 60 years, Roche Bobois has been designing state-of-the-art pieces for connoisseurs of quality furniture, and is known for teaming up with artists around the world to offer unique pieces to local customers.
Now, in order to display this artists collection, the company is opening temporary galleries worldwide.
The concept is called "La Galerie", and confirms Roche Bobois's commitment to innovative projects that combine design, creativity and the Art de Vivre. The spaces will display a fine selection of furniture, lamps and design objects.
In a setting with a minimal, elegant style, La Galerie Roche Bobois offers the iconic collections designed by Jean Nouvel, Ora Ito, Christophe Delcourt, Rene Bouchara, Giacomo Garziano and Hans Hopfer, in addition to other exclusive pieces, such as the Legend bookcase from Christophe Delcourt, an eco-conceived product.
All of these pieces can also be ordered or viewed in some of the company's bigger showrooms.
Most recently, the Roche Bobois designers have been working on expressions of the butterfly….
Zéphyrus
Designed by Giacomo Garziano, the Zephyrus is named after a giant butterfly from the Americas and echoes the concept of metamorphosis. This "transforming" piece is geometric and surprising. Only 55 will be produced, along with one designer piece. One will be on display soon in Roche Bobois's Johannesburg showroom. The sculptural sideboard has two doors resembling butterfly wings, and five drawers, entirely in MDF with sapphire-blue lacquer finish. The sideboard was generated by a complex controlled deformation of seven hexagonal prisms, hidden behind the simple actions of pushing and stretching of the polygons. Its symmetry is achieved by mirroring and rotating the volumes around the core, creating an ever-transforming piece of furniture when moving around it in space. Zephyrus is a centrepiece with no front or back, but rather two front sides. The polymorphic nature of the sculptural piece reflects the quality of the butterfly as a symbol of life as a transformative process.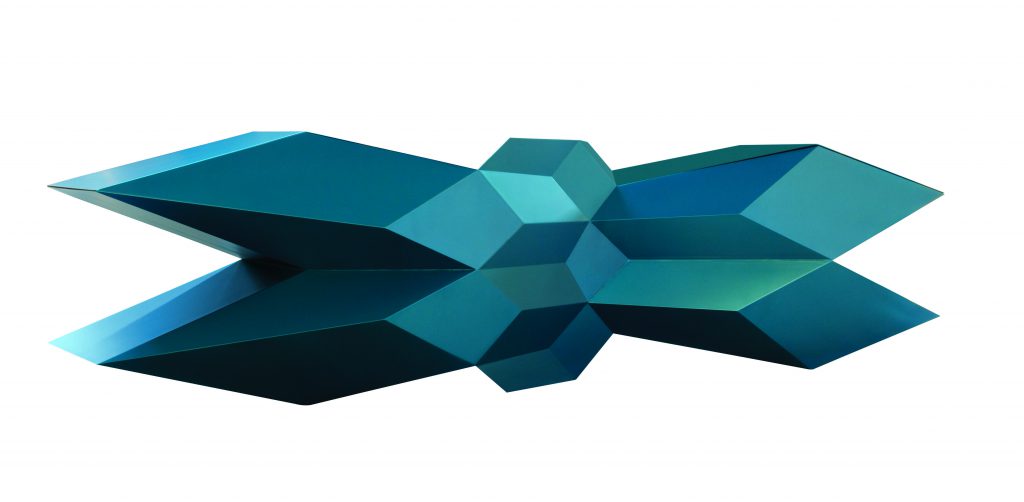 Papillon
The limited-edition Papillon sideboard (80cm x 240cm x 48cm), by designer René Bouchara, features upward-swooping doors, recalling the butterfly doors of high-performance sports cars. A high-shine finish in cherry-red adds to the allusion. The special resin-veneered wood structure with glass shelves is made in Daquacryl, and is available in 37 colours. Only 400 pieces will be produced, numbered and signed by the designer, one of which will soon be on display in Roche Bobois's Cape Town showroom.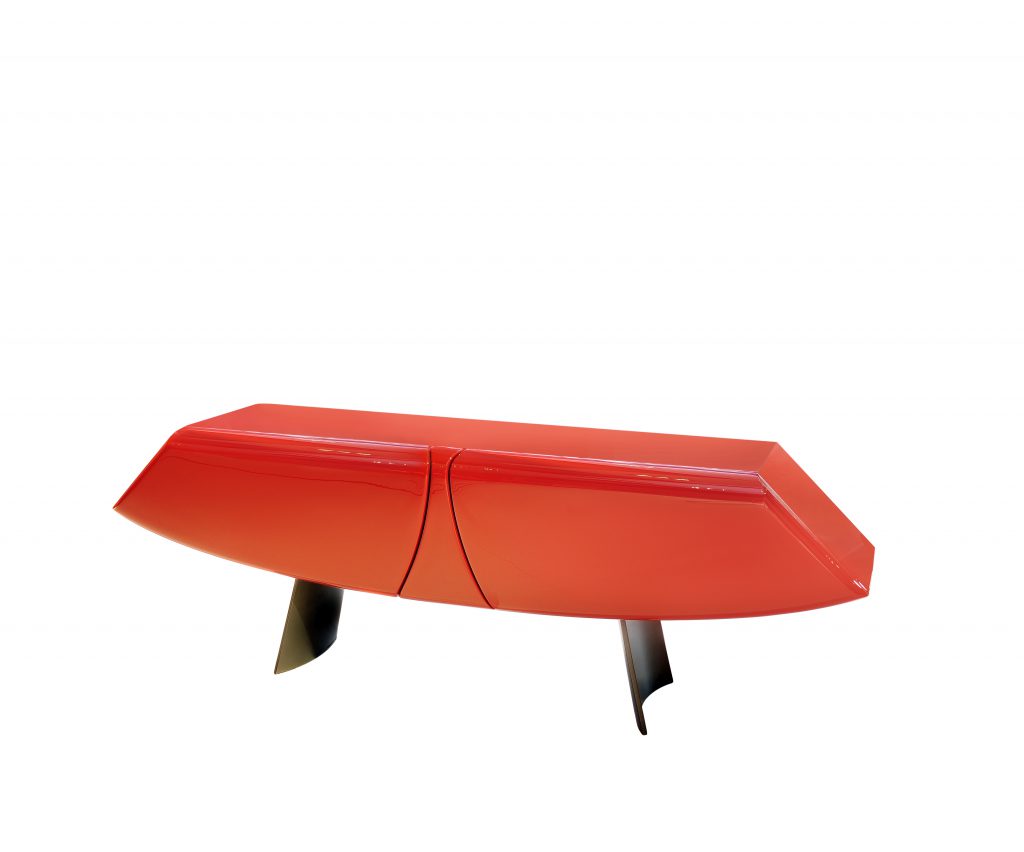 Lady B
Designed by Cécile Maïa Pujol when she was still an MA student at Central Saint Martins in London, the Lady B armchair is the result of a design brief set by Nicolas Roche, creative director of Roche Bobois, as part of Roche Bobois's 2012 Design Awards. Pujol's Lady B Armchair is a plywood construction that peaks out into a split back, like a butterfly's wings. The curved back of the seat is designed to encourage users to sit side-on, which opens them up to people in the room and therefore makes it easier to engage in conversation. The chair has been created around sociability, and explores how design can affect the ways in which we interact with one another.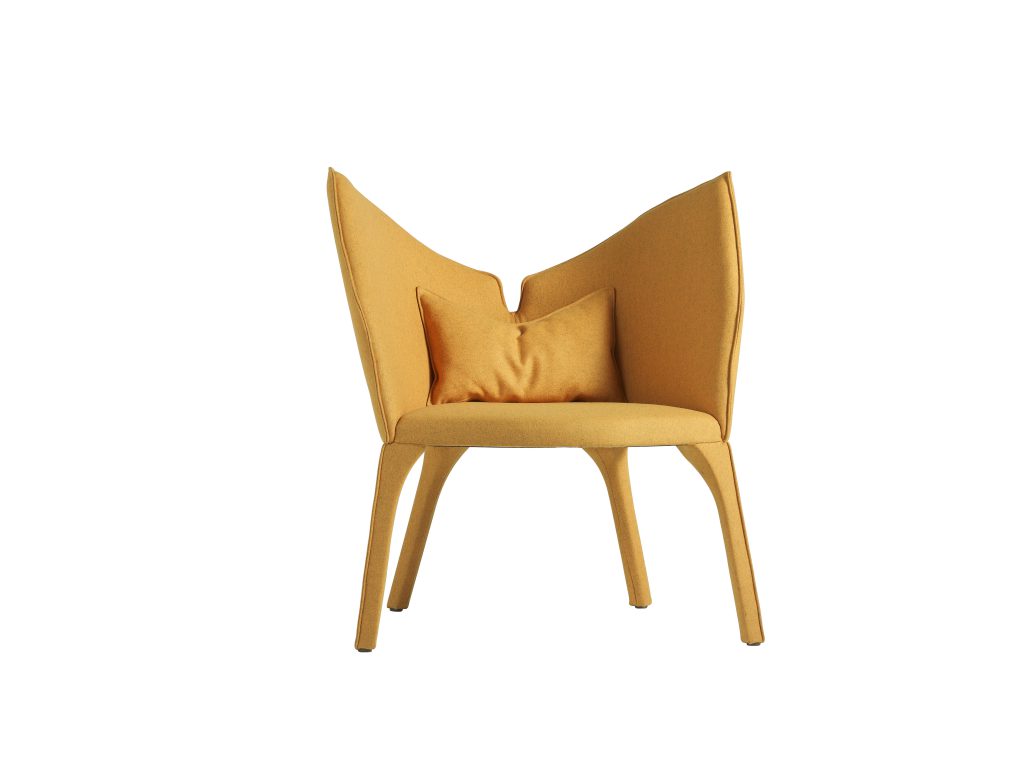 Visit www.roche-bobois.com
#sponsoredpost