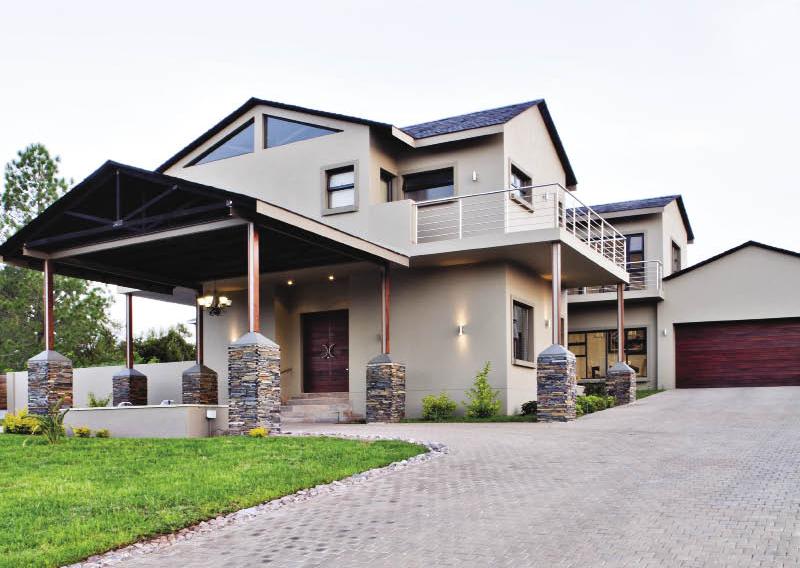 By Justine Olivier, Project Consultant Candice Jin, Property Co-ordinator Chantel Spence, Photography Candice Askham
When building a home, understanding the context around it as well as the needs and wants of the residents can often be the difference between a dream home and one that's left wanting.
For these architects, creating a home that spoke to the hearts of the owners, while at the same time providing all the amenities and luxuries of a 21st century home, proved to be a challenge worth accepting. "We focused on designing a home suitable to this particular African family and their needs," explain Kabu Design Architects. "We used our spatial understanding of African dwellings to translate a modern contemporary dwelling that incorporates both African and modern textures."
Sleek, clean lines dictated the ambience of the home, while a neutral palette ensures an appealing aesthetic throughout the interior spaces. Each space emanates the personalities of the owners, reflecting a warm yet elegant design. As the home is open-plan in design it allows a seamless flow between all levels of the house, amalgamating the architectural elements and interior design flawlessly.
The client's personality and family values were taken into consideration and reflect evidently throughout the interior style of each space, with each interior containing modern elements. "With established family values and traditions, we knew that interpreting the values of the owners through architectural expression would give us something really special," says the architect, "and the end result showcases a symbiotic blend of the two".
The architects ingeniously focused on architecture that is contextual to the African landscape, ensuring that the owners' dream home became a reality – a true marriage of traditional and contemporary design.