When someone says Afrocentric design what often comes to mind is great use of geometric forms and organic shapes. Bold, rich shades that make use of a variety of clay tones, beautiful terracotta, rich mustard yellows and the versatility of the use of black & white. This coupled with fun, striking, unapologetic prints certainly set this trend apart from the rest.
Having just celebrated Africa Day, Dulux Colour Expert, Palesa Ramaisa shares her advice on a few ways to embrace this décor style and incorporate Afrocentric touches to your home.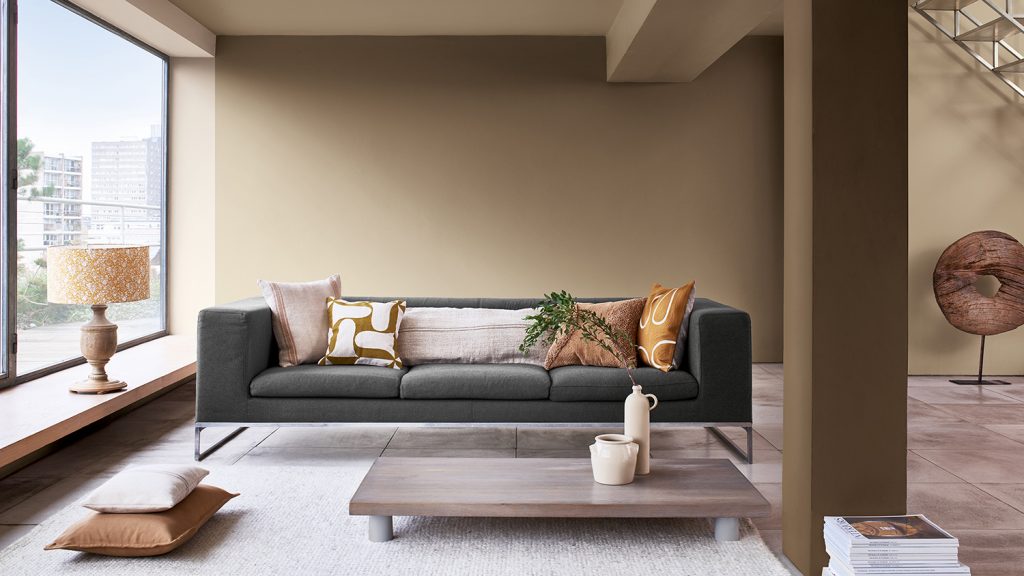 Creating the Afrocentric aesthetic

Depending on the look that one is trying to achieve there are several directions that one can take if you are after this type of style in your home. "In terms of colour, black would be the easiest suggestion – however, black can often be overpowering resulting in making a room look even smaller, my recommendation would be making use of black via decorative pieces rather," says Ramaisa. "Clay tones work well on both walls or decorative elements like woven pieces, wooden finishes and textured straw rugs for your wall. The below combination would work well with the darker options being used as accent shades in moderation."
Incorporate texture
Texture is also a good way to add earthy character to the home. Now creating texture on a wall with paint is not an easy feat, but you can create the illusion of texture with the paint technique you use. "Techniques like painting a two-toned wall or using a stencil or pattern on the wall will instantly give your room more texture and interest. With these techniques you can either use contrasting or tonal colours for a softer effect, advises Ramaisa.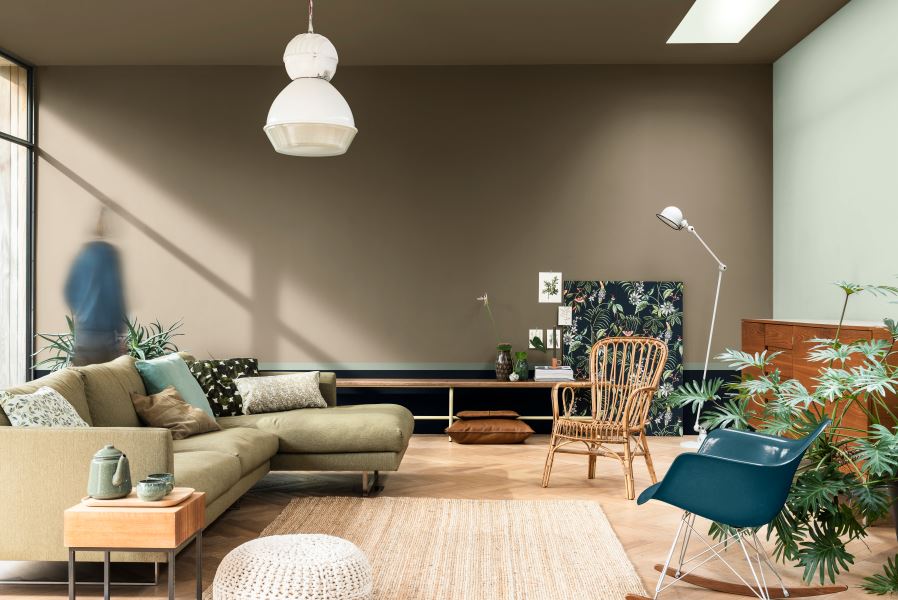 A subtle approach
If you want to keep the project small introducing the theme in the form of a statement piece is a good option. It's important to keep in mind that, when approaching a wood project e.g redoing an entryway table or desk, there are a few products and steps that could help. The first thing you need to do is decide whether you want to restore the wood of the piece or give it new life with a coat of paint.
Decorative elements make a great option and are often more cost effective while still being able to transform your space. These also tend to be easier to swap out with ease, should you fall out of love with a trend. Ramaisa suggests you look into rugs with strong patterns or striking scatter cushions. Wall art is also a forgotten territory and can make for a fun family activity with leftover paint.
For more tips on how to revamp your home and for more décor and colour inspiration, visit the Dulux on Facebook, Twitter, Pinterest or Instagram.