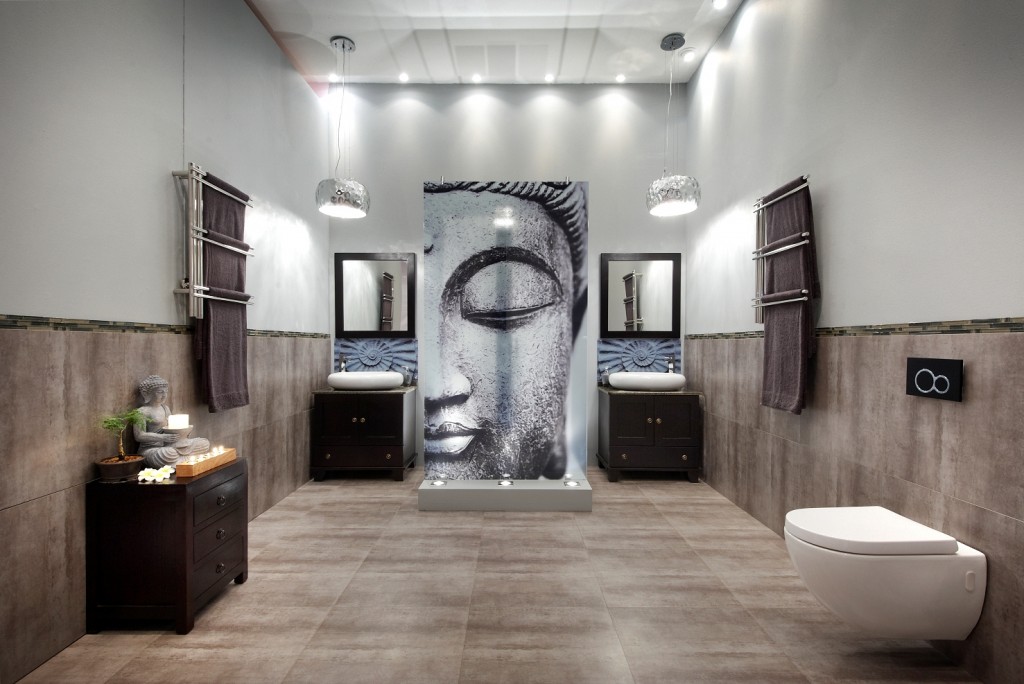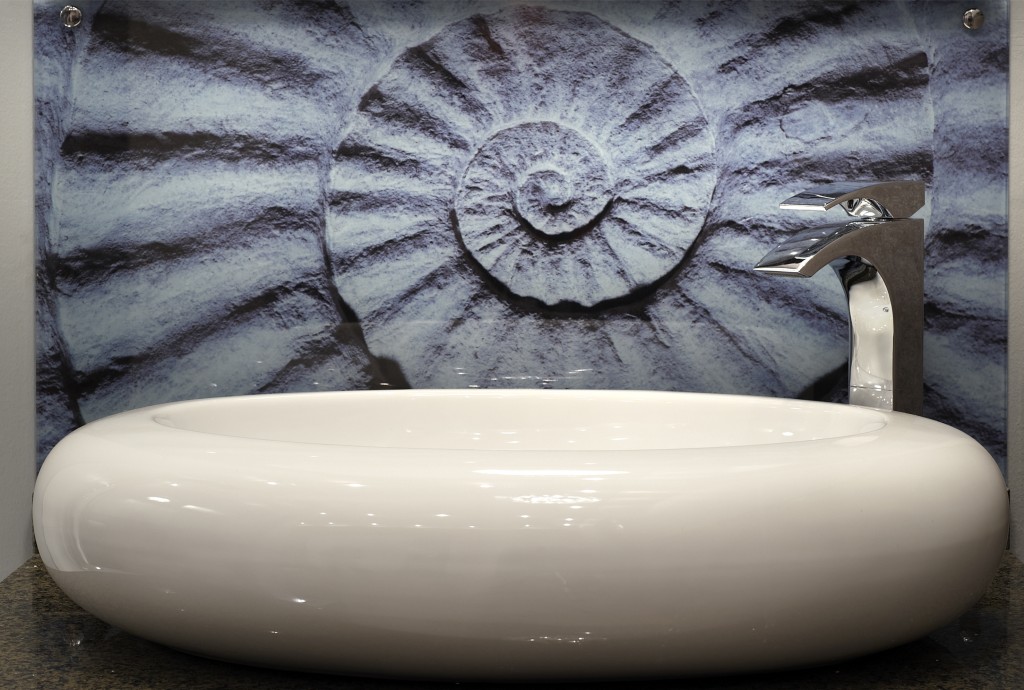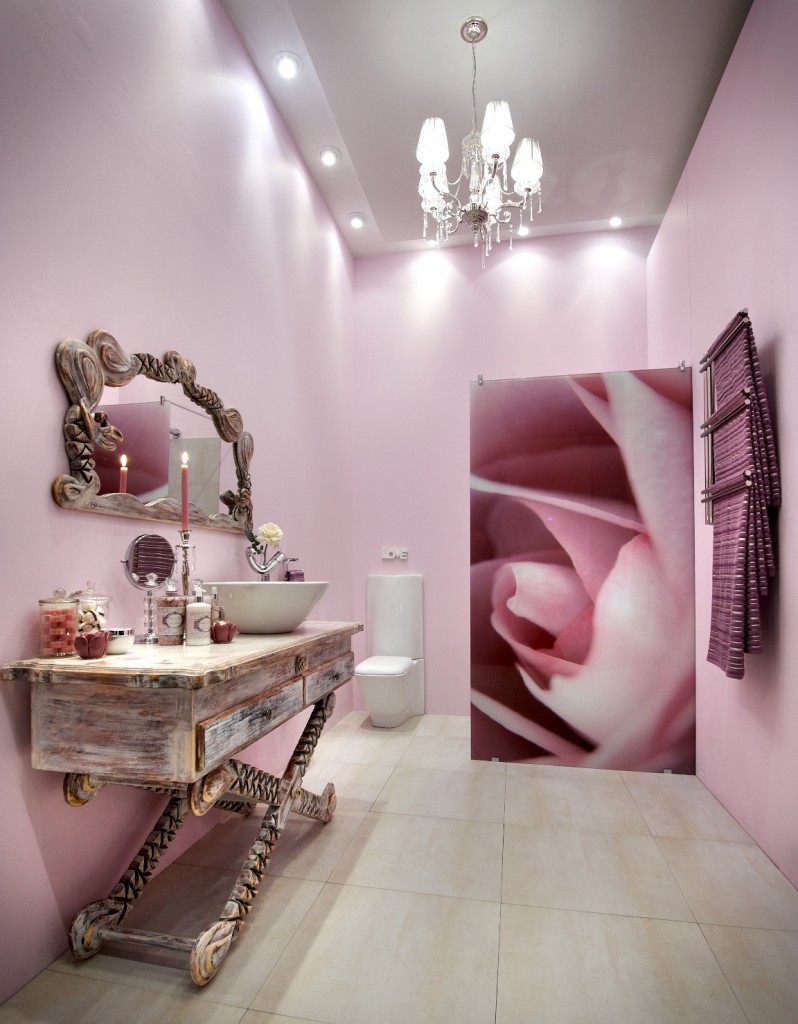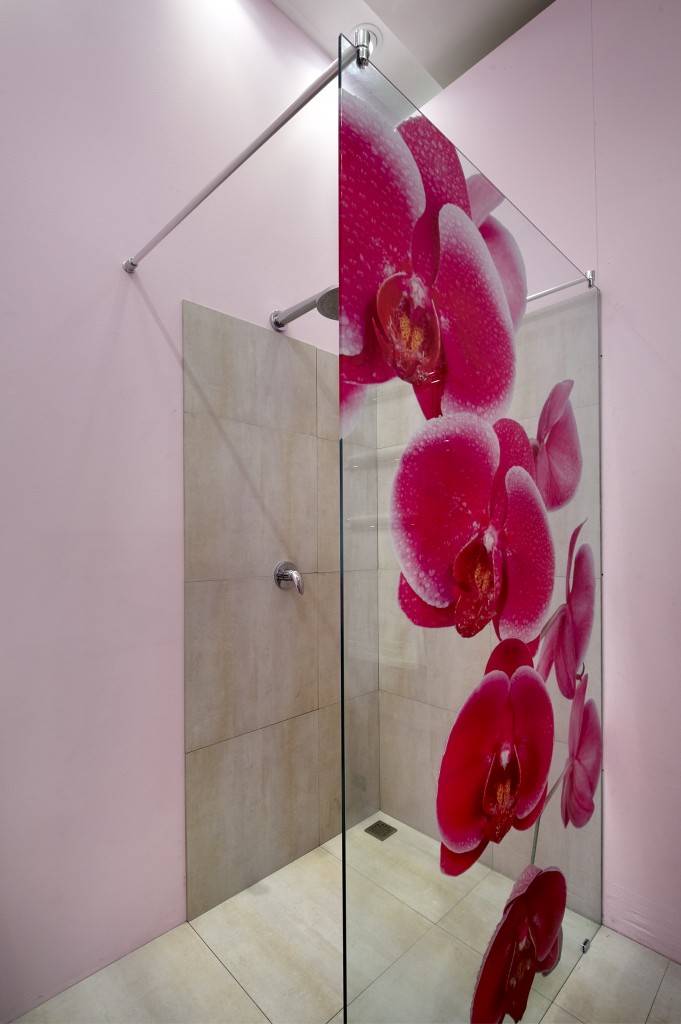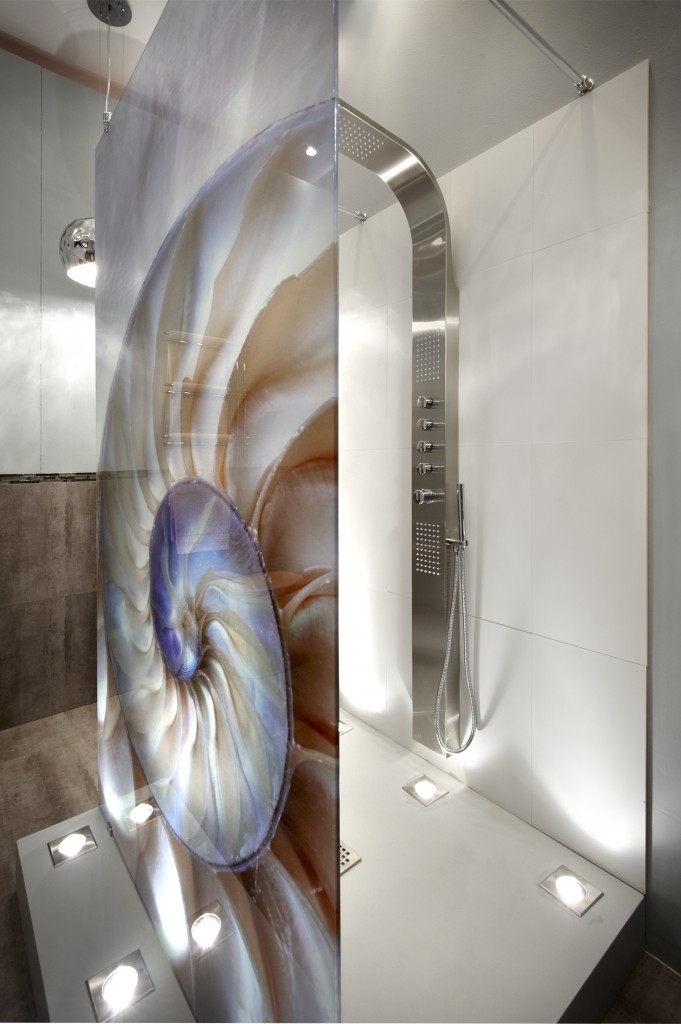 The hot, wet and steamy conditions present in any bathroom don't make it the ideal location in which to hang art or wallpaper the walls, which means that décor options are often seriously limited. Up until recently, the only way of adding unique features into these wet areas was by introducing mosaics, tiles or painting the walls.
This is no loner the case however – Bathroom Bizarre is excited to be launching a range of uniquely printed glass décor wall panels, shower screens, splashbacks and countertops that are ideally suited to any wet areas in and around the home, including bathrooms, kitchens, as well as outdoor areas around spa baths, pools or water features. Of course, they are beautiful enough to be used as a stand-alone feature in their own right, even outside of wet areas – they can be used to great affect as a means of decorating any walls throughout the home or acting as partial screens to divide various areas within an open-plan living space.
Says Saville Jacobson from Bathroom Bizarre: "Bathroom Bizarre will be the first to be introducing these gorgeous glass décor glass panels and shower screens to the South African market. The range comprises a selection of glass panels with quality artwork printed directly onto them – each image is loaded and printed directly on to the glass using a specialised software system."
About the printing process
He says that the ink used to print the images is robust and will not fade, discolour or scratch easily: "It can be easily cleaned with any non-abrasive household cleaners. The product will have a UV-resistant lifespan of seven years for indoor applications, and five years for exterior applications. The glass used for these products comprises 8mm toughened safety glass for the shower screens and wall panels, while the splashbacks are made from 6mm toughened safety glass and 15mm toughened safety glass will be used for the vanity tops."
Installation
The shower screens are frameless for a seamless and clean aesthetic. They are really simple to install, and require very little preparation for their installation. Each screen comes with two floor stabilising feet made of rust-resistant chrome-plated brass, and fixing screws. Two chrome-plated brass stabilising arms hold the screen in place and support the free-standing screens – each arm connects to the actual screen on one side, and is attached via screws directly to a brick wall on the other.
Images and sizes
Currently, the images for the shower screens are limited to the following graphics: Birchwood Forest, Buddha, Shell, Rose and Orchid. For a more subdued and neutral aesthetic, you can also order the shower screens with one of the following frosted designs: Wave, Twirl and Bamboo. The back wall panels will be available with the following graphics: Windmill, Desert Tree and Goldfish. The shower screens and wall panels measure 1 200mm x 2 200mm and retail for R4 895.
The splashbacks measure 780mm x 400mm, which is designed to perfectly fit Bathroom Bizarre's 780 bathroom cabinetry range, as well as its Casso bathroom cabinetry range. They are available in a spiral design, as featured in the Buddha bathroom, Birchwood Forest, or in a solid colour of your choice. They retail for R795 per splashback.
You can order these beautiful printed glass panels directly from Bathroom Bizarre, and they will require a 10-day lead-time to have the panels printed up especially for you.
For more information, contact Bathroom Bizarre on 0861 555 000 or visit their website at www.bathroom.co.za.