You spend a lot of time in your bathroom, so treat yourself and give it a new lease on life with special touches that won't cost an arm and a leg.
Nature's nurture
Whether you opt for the real deal or high-quality silk doppelgangers, plants add a layer of nature-inspired interest to your bathroom. Green is a perfect counterpoint to both white and natural slate or marble, so add a trio of fishbowl-shaped glass containers to your windowsill or make a sharp statement with a mother-in-law's tongue in a lacquered pot next to your basin.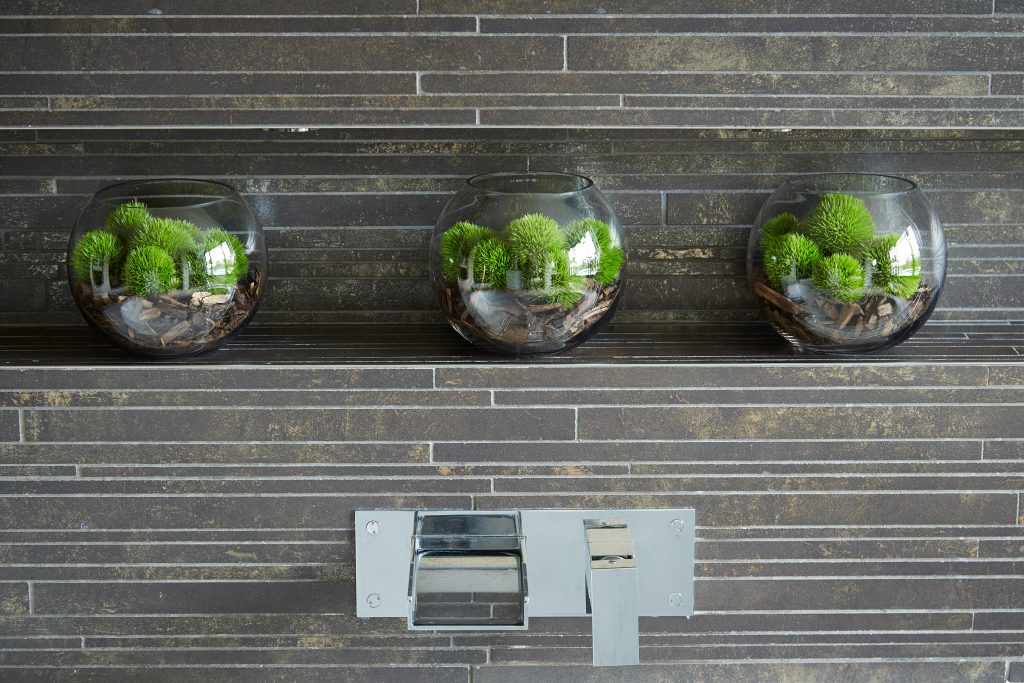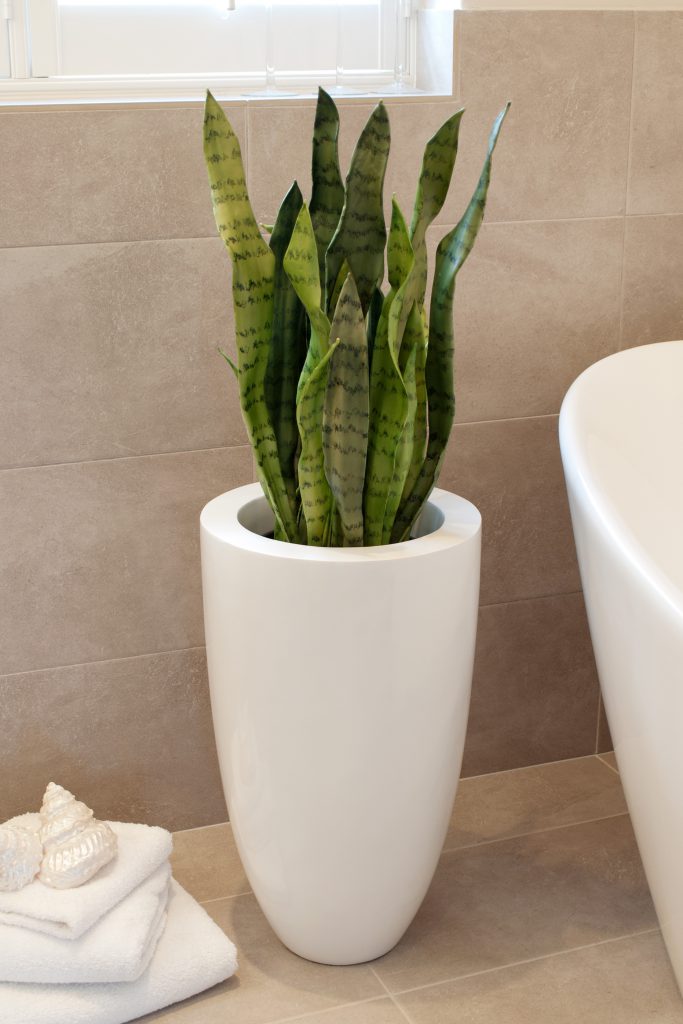 Great Turk
Convert your bathroom into a hammam-style bathhouse with luxurious soap-on-a-rope, plush Turkish-style bath towels and an array of aromatic candles with undertones of lemon, patchouli and elderflower. It's all about enticing your senses!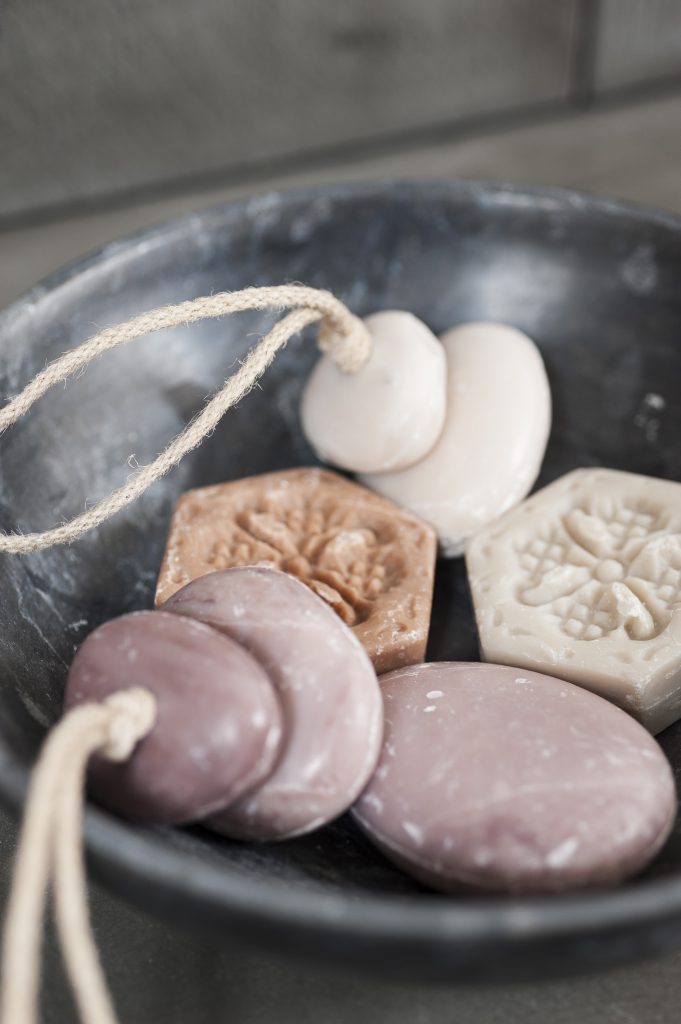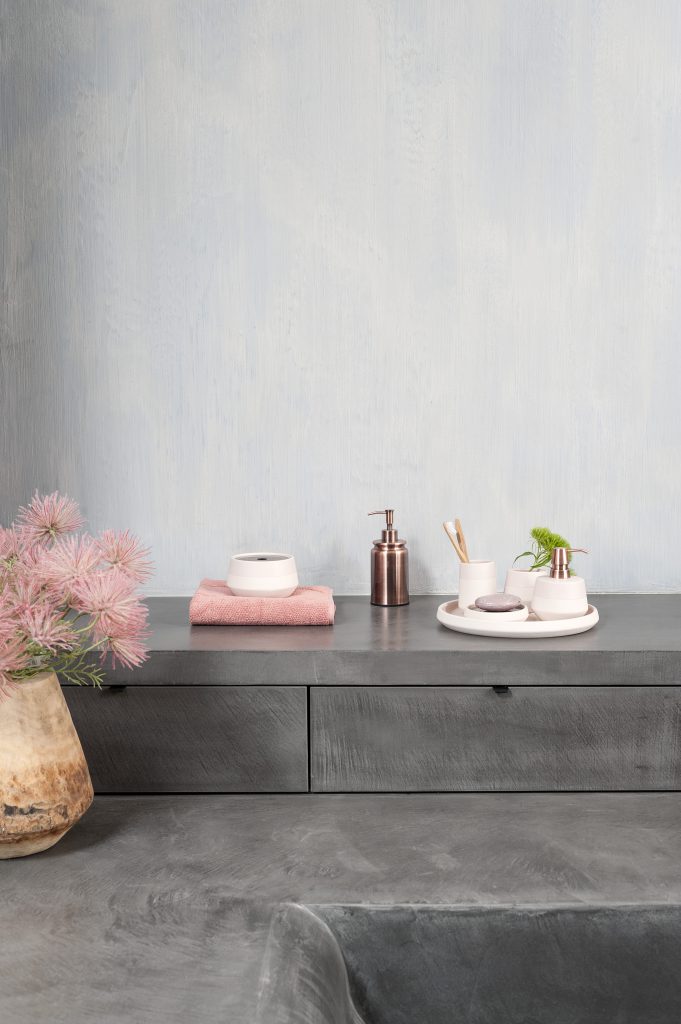 It's all in the detail
Give your bathroom a boutique hotel look and feel with an interesting grouping of decadent beauty products. Think out of the box and add a pestle and mortar with a sprig of rosemary, or even fresh figs, to an ensemble of luxe handwash and cream. Make sure your containers pack punch by combining textures such as concrete, rose gold, copper, lacquered white and distressed blonde wood.
TIP: For a polished look, place your beauty products in a statement tray, or group them on a side table.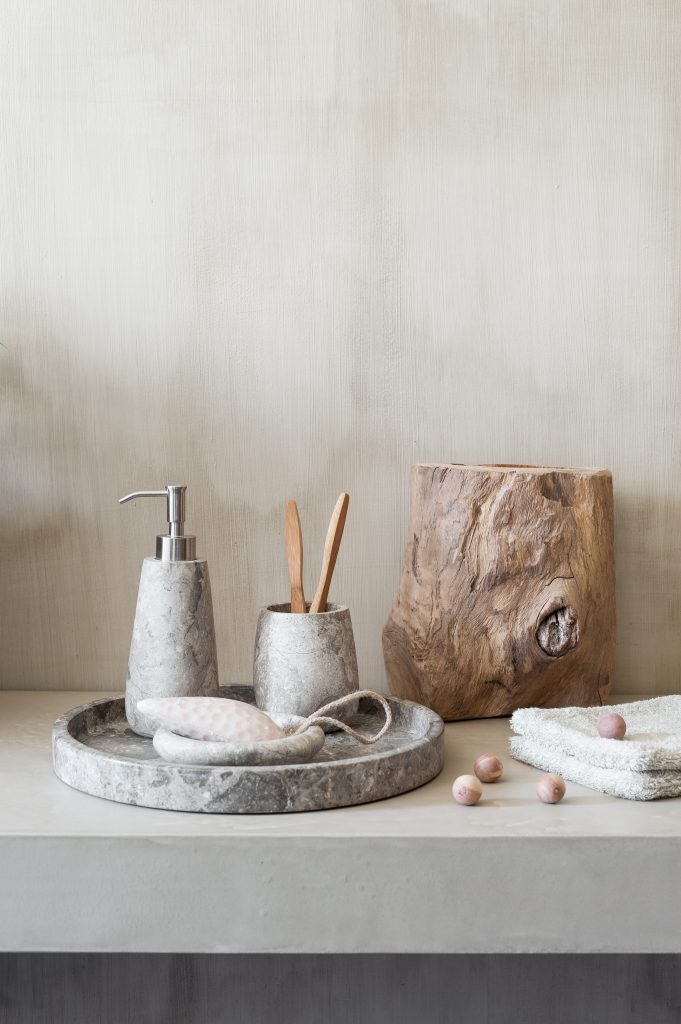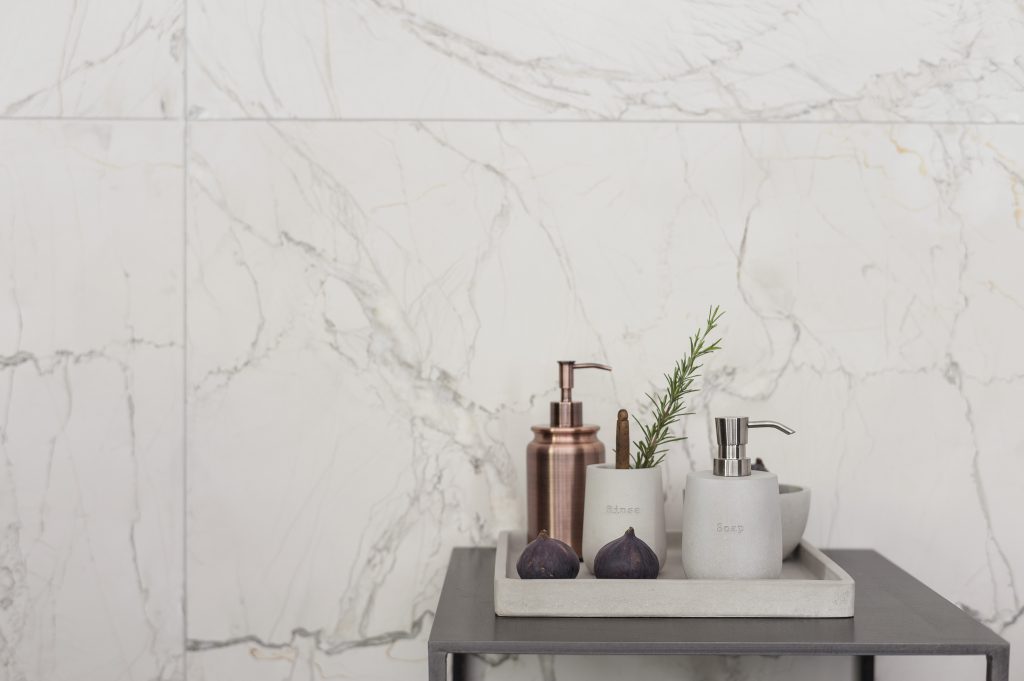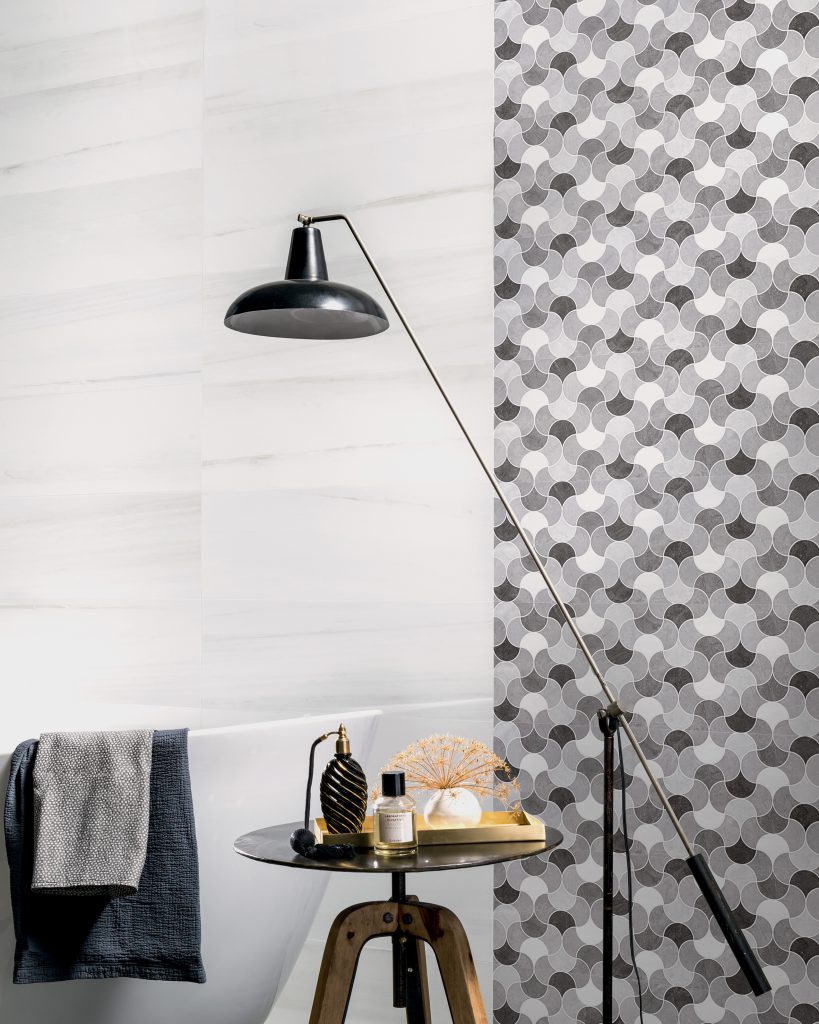 For your convenience
No space to put your towels? Why not use a statement chair? Break the rules by creating a laissez-faire setting reminiscent of a beach holiday. Or invest in textured wicker and rattan baskets for stowing away laundry and other bits and bobs. You can't go wrong with these statement storage solutions.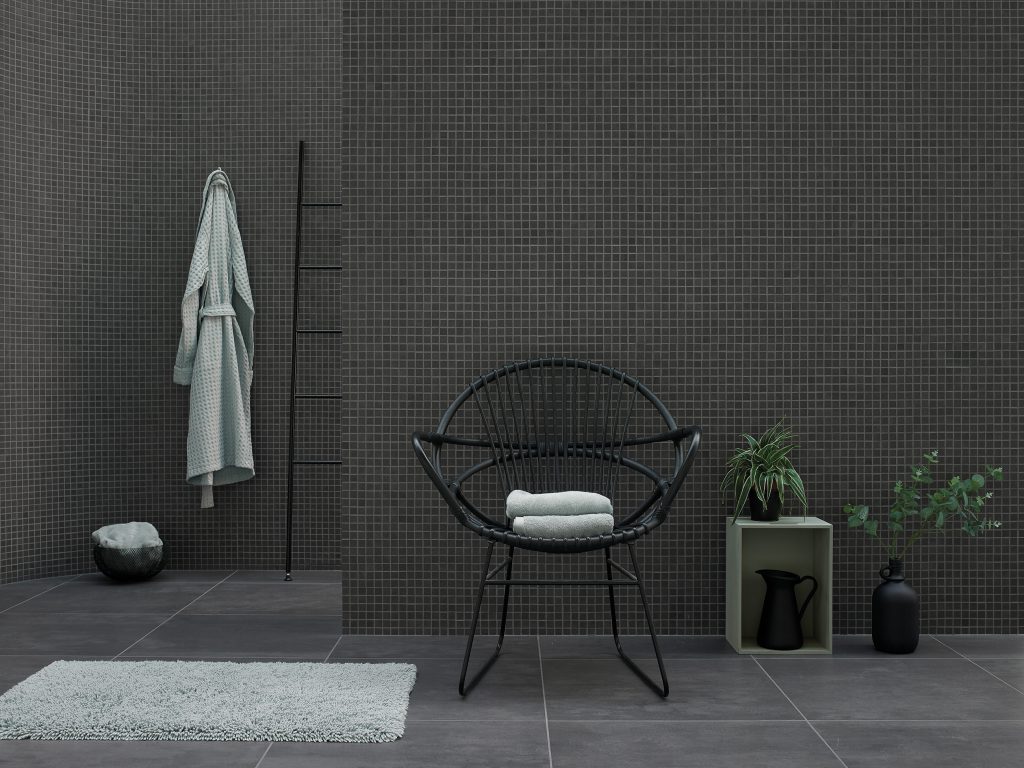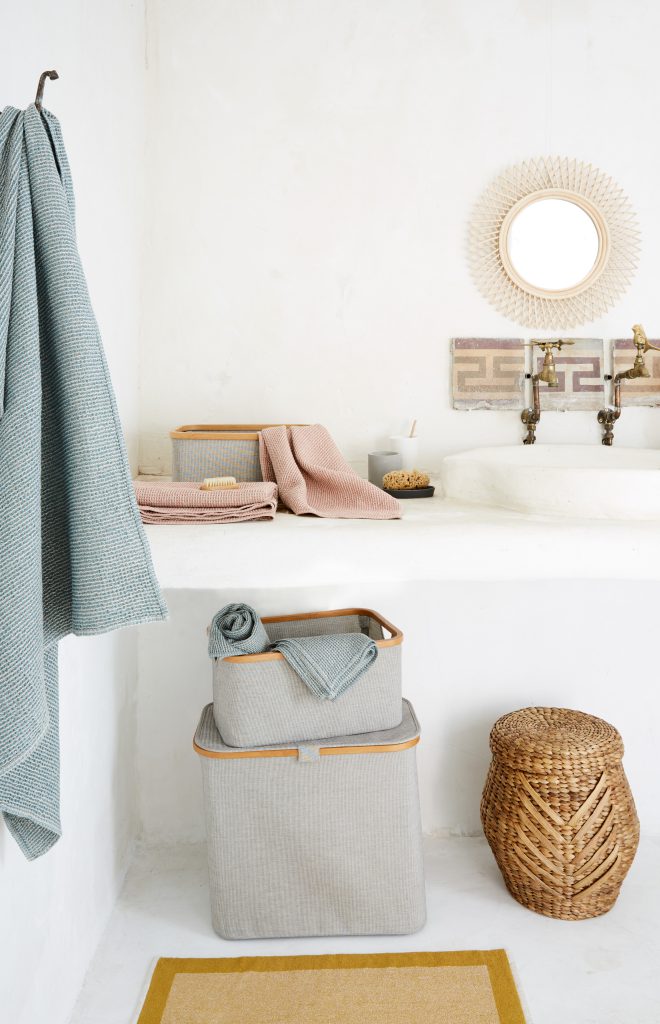 For art's sake
A well-curated mix of art and wall decals can freshen any room in an instant. And the bathroom is no different. Take your bathroom from bland to grand with a statement wall featuring a tableau of prints, a mirror that's propped loosely against a wall, or even an architectural clock.
TIP: Make sure that your wall decor can withstand a fair amount of moisture.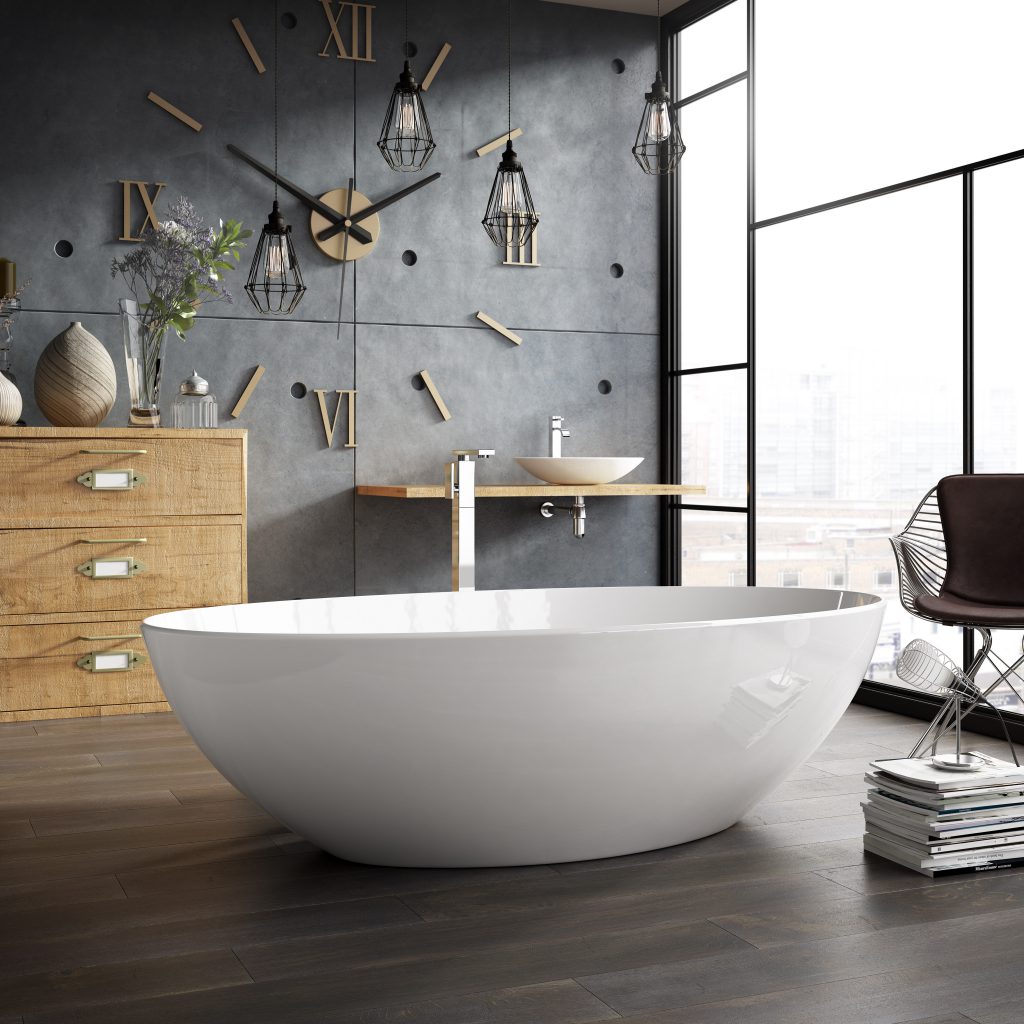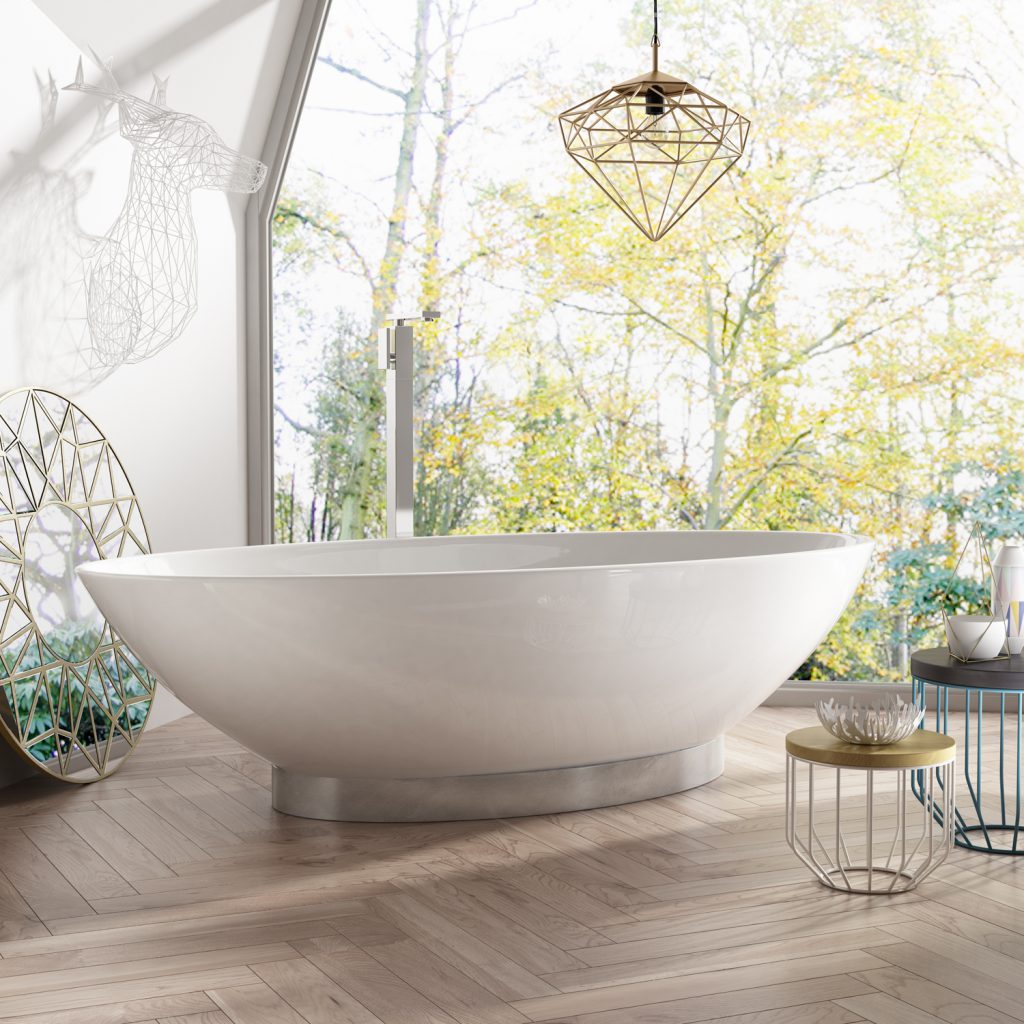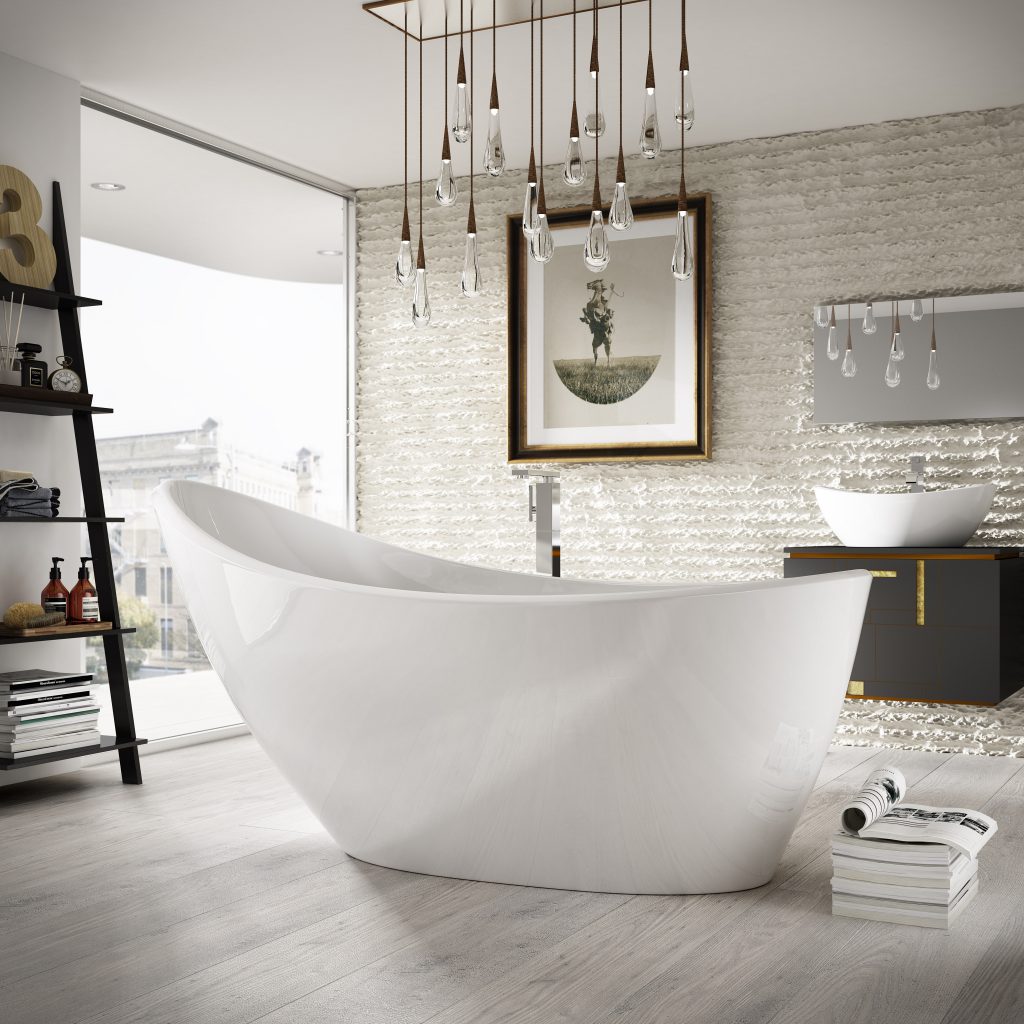 Picture credits: Aquanova, Ashton & Bentley, CeramicaSant D'Agnostino, RTfact, Urbanara