Beam it up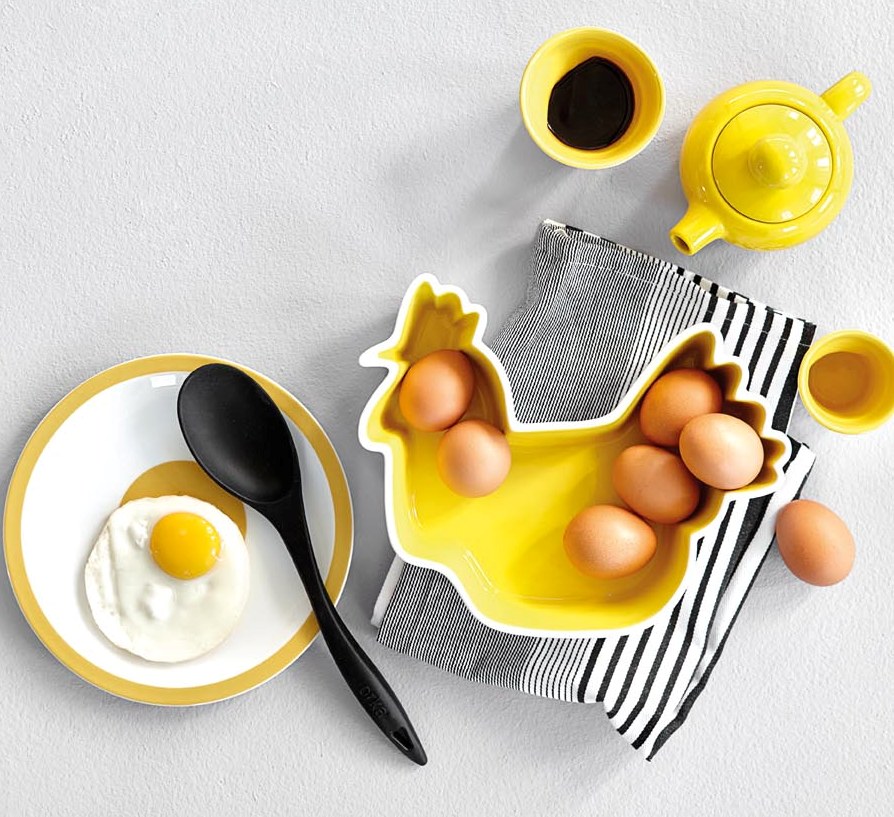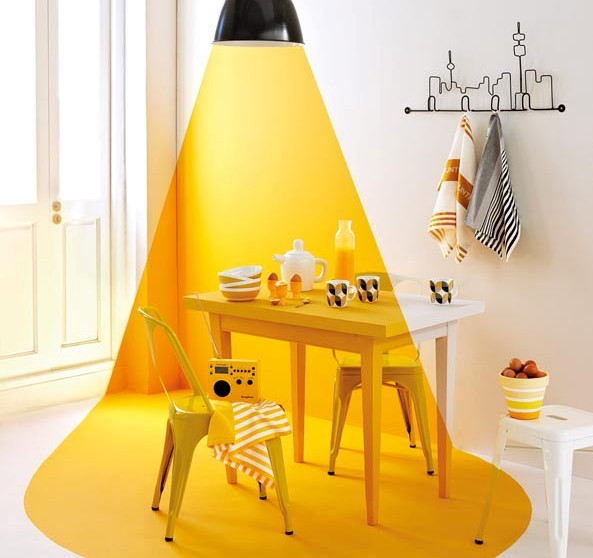 By Annette Klinger, Photography Micky Hoyle, Production Liezel Norval-Kruger
A humdrum kitchen hub is jettisoned into the 21st century with a quirky paint effect that uses trompe l'oeil and ultra-trendy colour-blocking.
You need
Paint: Plascon Double Velvet Golden Daffodil (Y3-A1-1).
Other: Torch, a friend or someone to assist, tripod-mounted laser level, masking tape, drop sheet, Hamilton's paintbrush, Hamilton's Polypile roller.
Lightbeam
Time needed: full day
Get the look
Darken the room or switch off the light at nighttime. Ask a trusty aid to aim a torch downwards from the position of your overhead light.
Trace the outlines of the spotlight with your laser level beam – including the outlines of the light that falls across the furniture – then mask off the outside edges of the spotlight.
 Use the Hamilton's polypile roller and paintbrush to fill in the spotlight beam shape with two coats of Plascon Double Velvet Golden Daffodil, allowing drying time between coats. Remove the masking tape.
Paint tip
Fit to drop. If you're a DIY painting fi end, it's worth investing in a canvas drop cloth. It's durable, rip- and puncture-resistant and absorbs paint drips – unlike plastic drop sheets that can be slippery when wet.
As seen on Plascon Spaces 9