We've heard it once said that art decorates space, and music decorates time. With all of this extra time that we have been spending in our homes, many homeowners have come to the realization that while their homes might be beautifully decorated, they are missing that extra sense and beautification of time spent at home. Enter Denon Home and HEOS technology.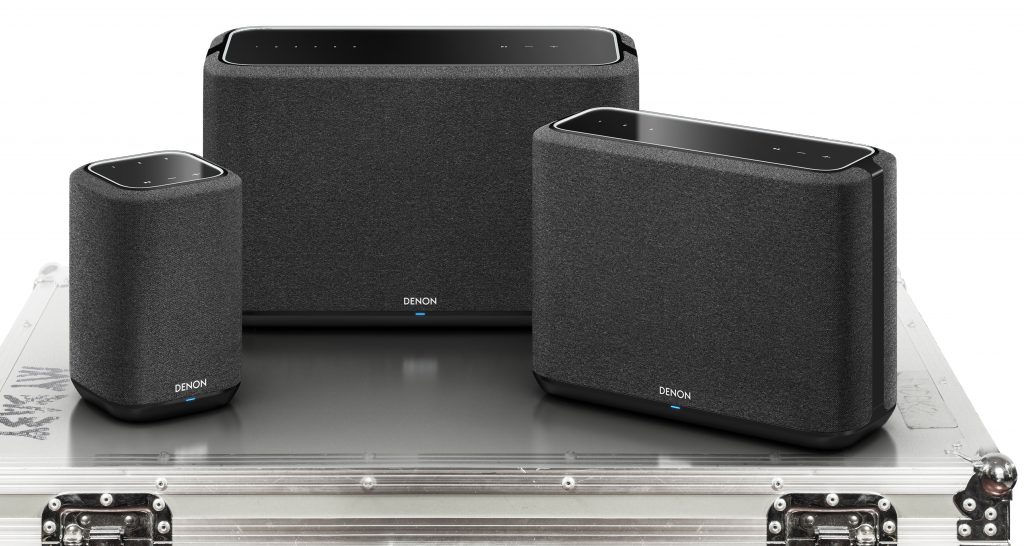 HEOS (Home Entertainment Operating System) is a software platform that allows homeowners to access and play their favourite music from a multitude of sources. There is a huge range of products available that have this HEOS technology included, allowing homeowners to select the right type of product for a particular area of their home.
These products include a range of wireless speakers, soundbars, mini systems as well as multi-channel surround sound receivers. Network based streaming services, likes Deezer, Tidal, and Spotify are supported, as well as Bluetooth and airplay. Play your favourite music from USB sticks, and network attached hard drives or NAS drives, and for any external devices like AM/FM tuners, DSTV decoders, turntables etc, all HEOS enabled products allow you to access these music systems by means of the auxiliary inputs found on all products.
The beauty of the HEOS system is that you don't have to listen your favourite music on only one device, but is designed as a whole home audio distribution system allowing you to listen to your favourite music anywhere in your home, listening to different content in different areas or bringing the home together when you want to entertain with some close friends.
The HEOS system can of course also be controlled simultaneously by all members of the family who have the HEOS app installed on their smartphones and also allow all members to chip in on the live playlist for a more inclusive audio experience. Or if you don't want to have to use your phone to access your favourite internet radio station, the convenience of quick select buttons allow you to do this, as well as for quick volume adjustments.
Lastly, while the majority of the Denon Home products have been designed for home owners to purchase, set up and use without the need to involve a custom integrator or installer, some might be pleased to know that there is a range of custom installed solutions, such as in-ceiling, in-wall or outdoor speakers on the patio or even garden, which provide all the benefits of the HEOS technology, while maintaining a clean aesthetic too, and delivering quality sound.
Visit https://www.denon.com/en-za/category/denonwirelessspeakers/denonhome
info@denon.co.za
011 781 8887