There are many reasons why a heated towel rail is a great addition to any bathroom design. It offers elegant towel storage, creates a designer feature in the bathroom, and it is multifunctional. They're specially designed to dry towels, keeping them fresh and hygienic between washes.
Hygiene and practicality aside, the delicious feeling of a fresh towel with a touch of warmth is most definitely the best bonus. It is like jumping into clean laundry and feeling truly pampered every morning.
Bathroom Butler gives you the top benefits of its heated towel rail and why you should consider one for your home.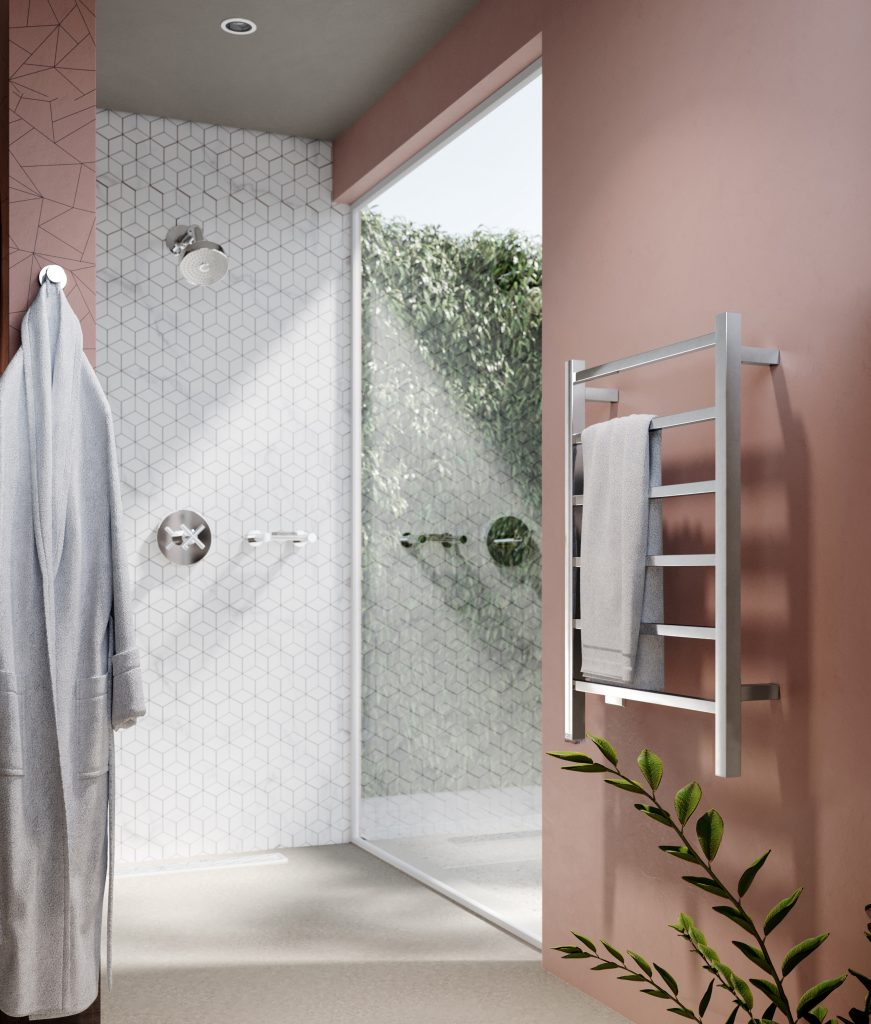 Dry and fresh bath towels
The primary function of any heated towel rail isn't to warm your towels. It will add a welcome touch of warmth, but its actual job is to dry your towels, and from a germ-fighting point of view, heated rails are all the rage. The heat prevents bacterial build-up, keeping your bath towels up to 90% fresher between uses.
Save water and electricity
There are not many things nicer than drying off with a crisp, fresh towel after an invigorating shower. But unless you're washing and tumble-drying your towels on a daily basis, this may not be your current reality. This is what makes heated towel rails such an essential product for any bathroom.
Designed with the environment in mind, heated towel rails use very little electricity, between one to two standard light bulbs, and negate the need to use a high-powered tumble dryer. Couple that with fewer laundry loads and you will be saving a lot of water and electricity.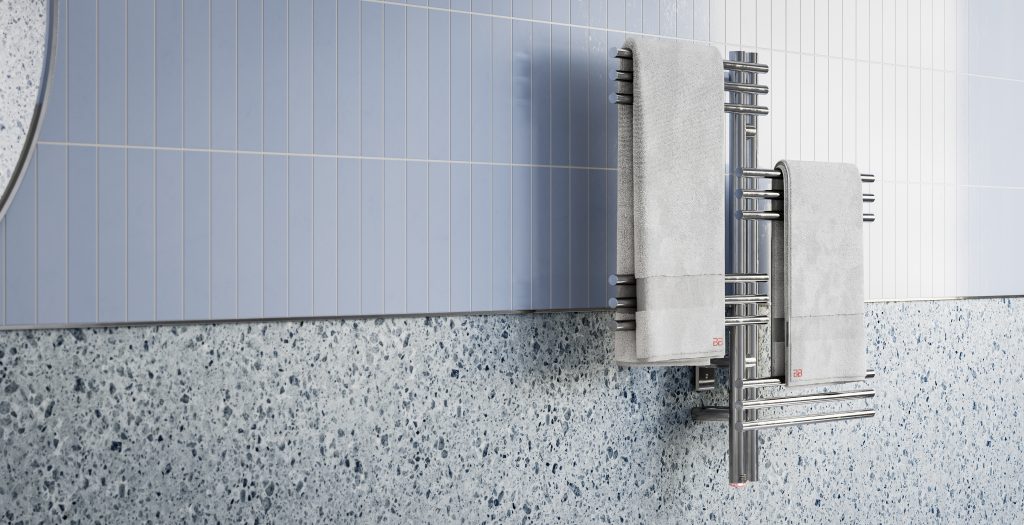 Beautiful storage
Heated towel rails provide an appealing storage solution to hang used towels out of the way. Design is sleek and modern, made from one of the highest grades of stainless steel and hand-polished to a mirror-finish. Heated towel rails are both beautiful and functional.
They are also surprisingly space-saving, taking up less horizontal space than a traditional non-heated rail, and can store and dry up to four bath towels at one time when folded.
Almost every five-star hotel has a heated towel rail installed. They can be found in most new modern-day apartments and homes as a standard fixture. But in the past, many have considered them a luxury. The truth is a heated towel rail is more affordable than you might imagine and has several benefits that are hard to ignore.
Visit www.bathroombutler.com/za/en