Bold and quirky fabric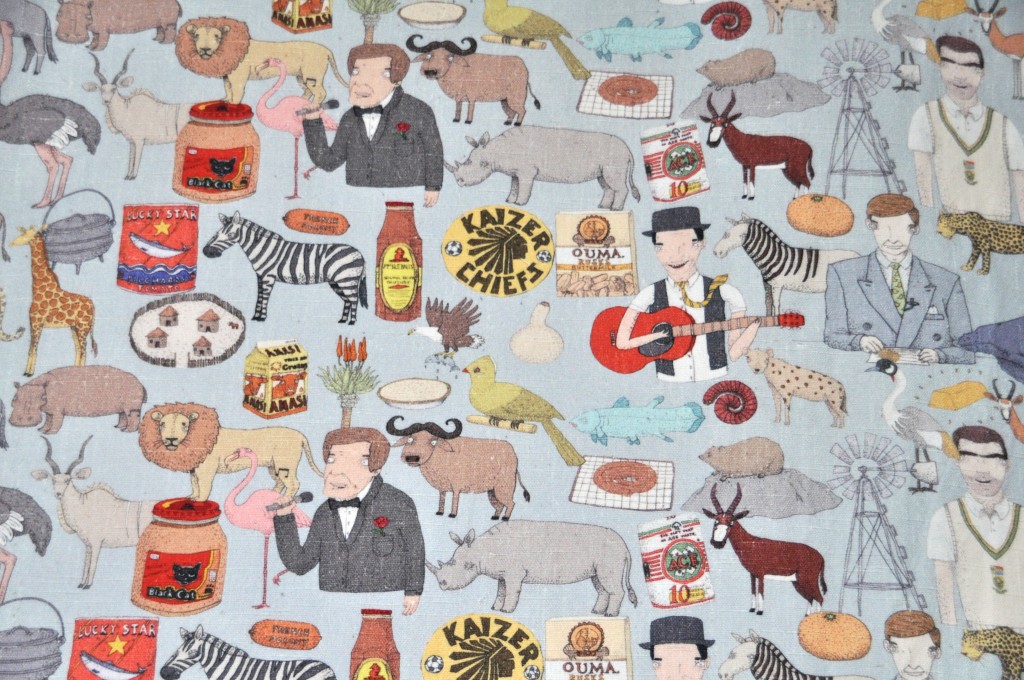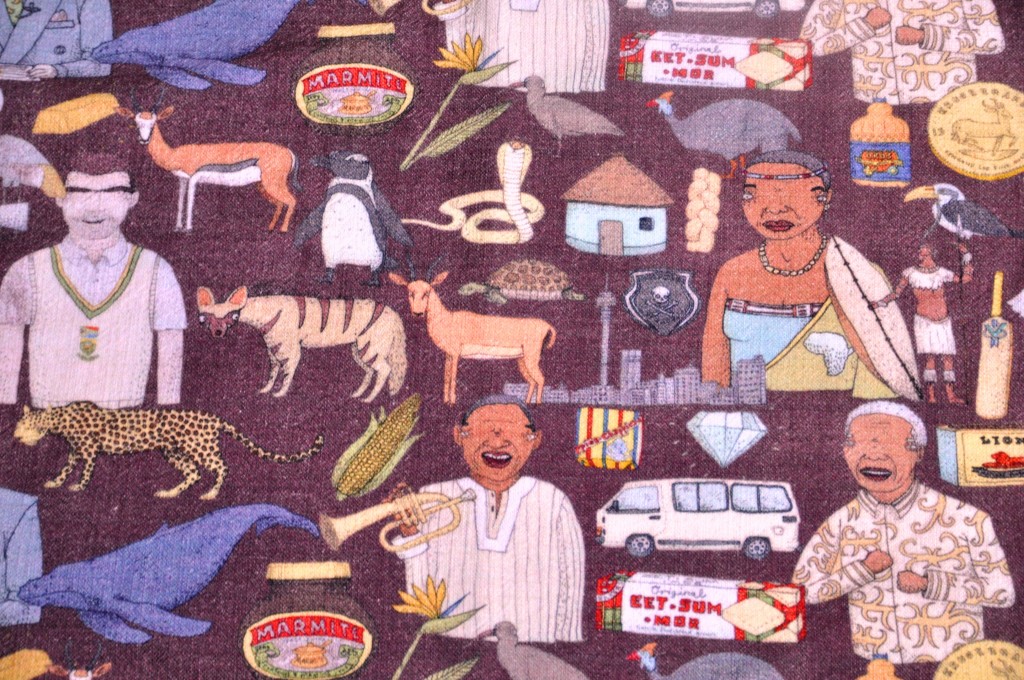 Tapping into the hype around home-grown brands, the idea to create an authentic South African fabric range resulted in a unique collaboration between local homeware décor company aaart and illustrator Alex Latimer. With African prints making their mark on the international stage, the bold and quirky fabric brings together some of South Africa's most loved brands and favourite icons.    
Being able to celebrate South Africa, in its many shapes and forms, was the inspiration behind the range, which features well-known South African personalities such as Bishop Desmond Tutu, David Kramer and Charlize Theron. Home-made food brands from Mrs Balls to koeksisters make their mark alongside some of The Big Five and our favourite sports' teams such as the Kaizer Chiefs. Even the vuvuzela makes a debut.
This durable and versatile linen fabric comes in three colour ways – stone, pale blue and chocolate brown – and is digitally printed, pre-washed and fully washable. The printed width is 138cm with a pattern repeat every 28cm vertically and no horizontal pattern repeat.
Perfect for statement cushions, framed pictures, upholstery (such as ottomans), shirts, and bags, it adds a humorous note to neighbourhood kitchens and also makes a great gift or memento for globe trotters.
Iconic SA fabric sells for R575 per metre and the dishcloths are priced at R135.
VISIT: