Four colour experts share essential considerations for selecting a colour scheme for your bathroom.
Consider size
"When choosing a paint colour for the bathroom, it is always important to consider the size of the space. Guest bathrooms are typically smaller than master suites, and depending on the colour you choose, it could impact the overall feel of the room.
"Using brighter or bolder colours like navy, midnight black or charcoal wall to wall works well with more confined spaces like guest bathrooms. Going wall to wall with these same shades in larger master bathrooms can leave the room feeling too dark and dull depending on the natural and artificial lighting in the space.
"Instead of painting wall to wall, balance the bolder tones with white trims or light feature walls. If you have a very spacious master bathroom that feels too roomy, painting the ceiling with a darker, bolder tone will help give the illusion of a cosier space without having to furnish it." – Versus Paint marketing manager Shannon Prestia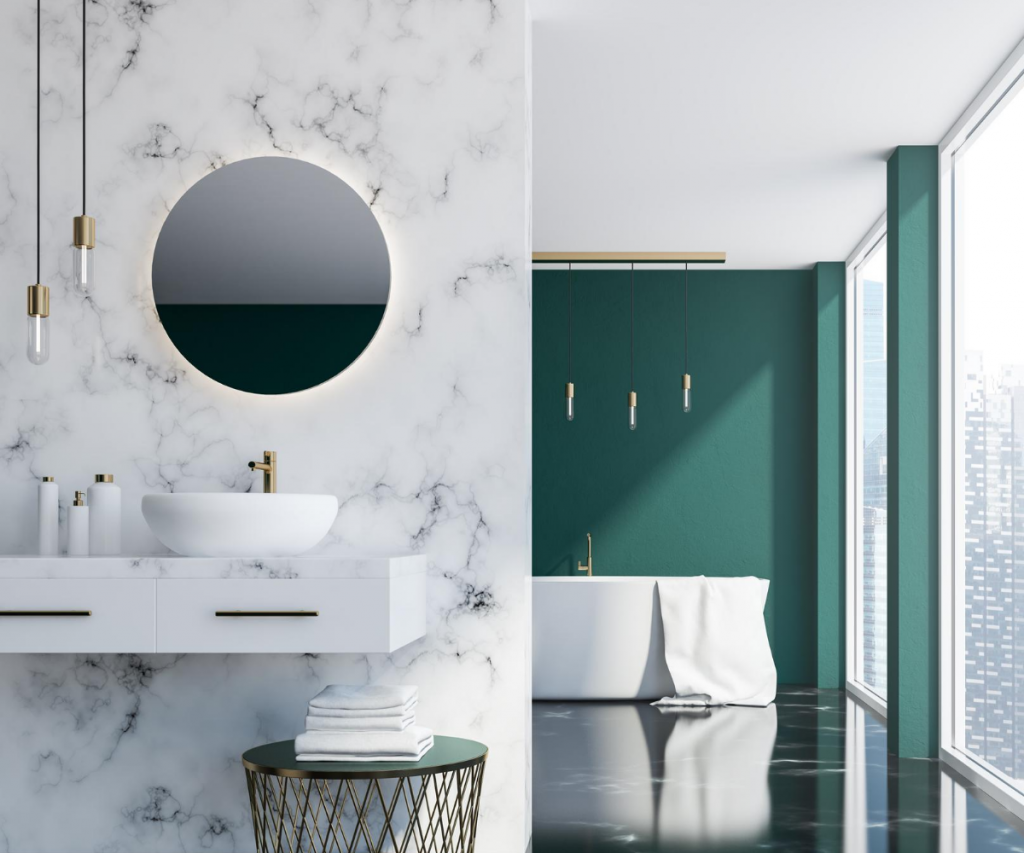 Complement the existing flooring
"If you are renovating your bathroom from top to bottom, it's easier to match the floors to the paint colour you have in mind. But if you are just doing a minor revamp, then you should take the existing flooring into consideration when choosing a paint colour.
"Neutral tiles, slate or laminate wood flooring will complement almost any colour, but if you have non-traditional colours and patterns, you may want to paint a few swatches of colour before making the final decision.
"If you are going paint shopping, take a sample of the flooring so you get a better idea of which samples are worth looking into. If you don't have a physical sample, take a good-quality photo of the flooring on your phone or camera before heading to your paint supplier." – Versus Paint marketing manager Shannon Prestia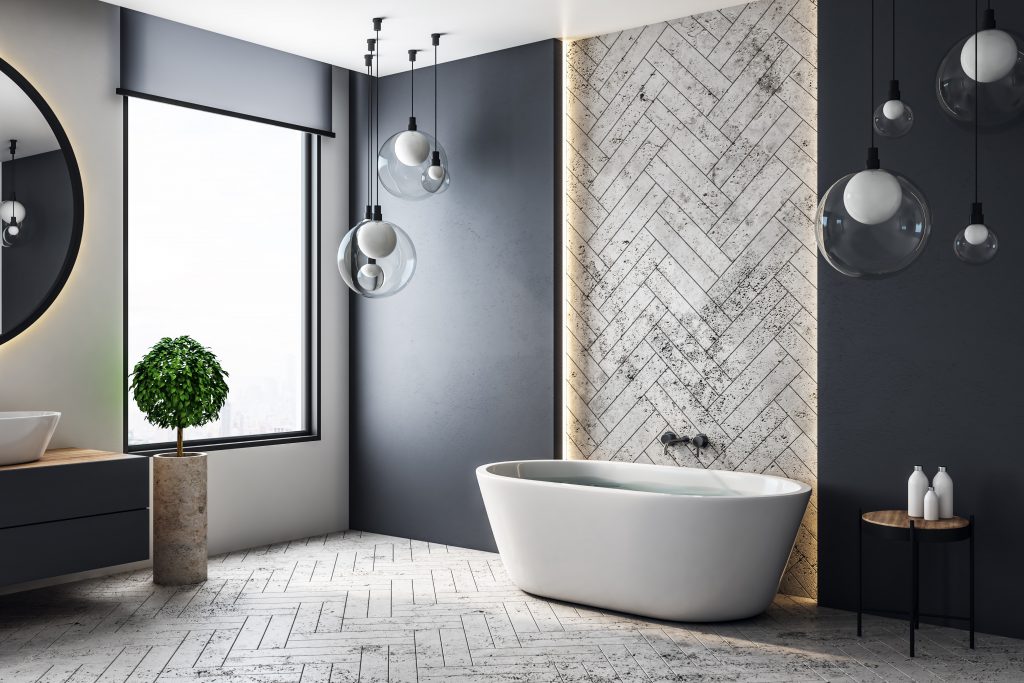 Go green
"You can't go wrong with greens. Green often helps to soften interior spaces and mimics the outdoor shades of nature, which can be extremely soothing. Break the space up by pairing your desired shade of green with white/off-whites to highlight other focal points throughout the space. This technique allows the eye to move around the room, creating many points of interest." – Dulux colour expert Palesa Ramaisa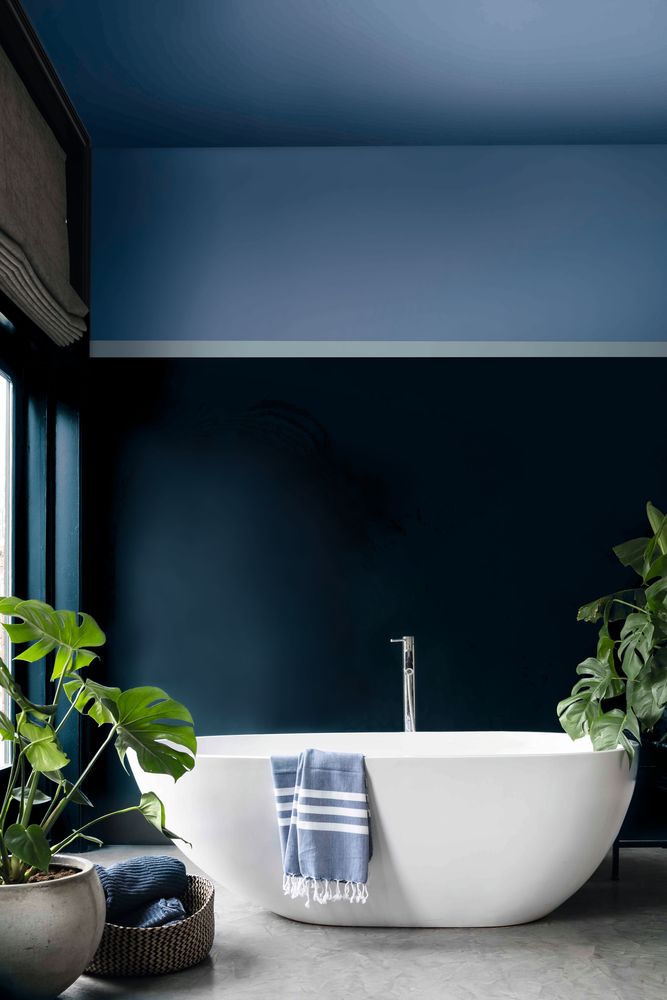 Consider humidity
"Bathrooms (and kitchens) are high-humidity areas. To protect your walls, ceilings and trim against black stains, steam and moisture, use a product like Duram Bathroom & Kitchen – a hygienic paint with silver ions that will keep your walls, ceilings and trim fresh and clean." – Anel van Niekerk, brand manager of Duram Smart Paint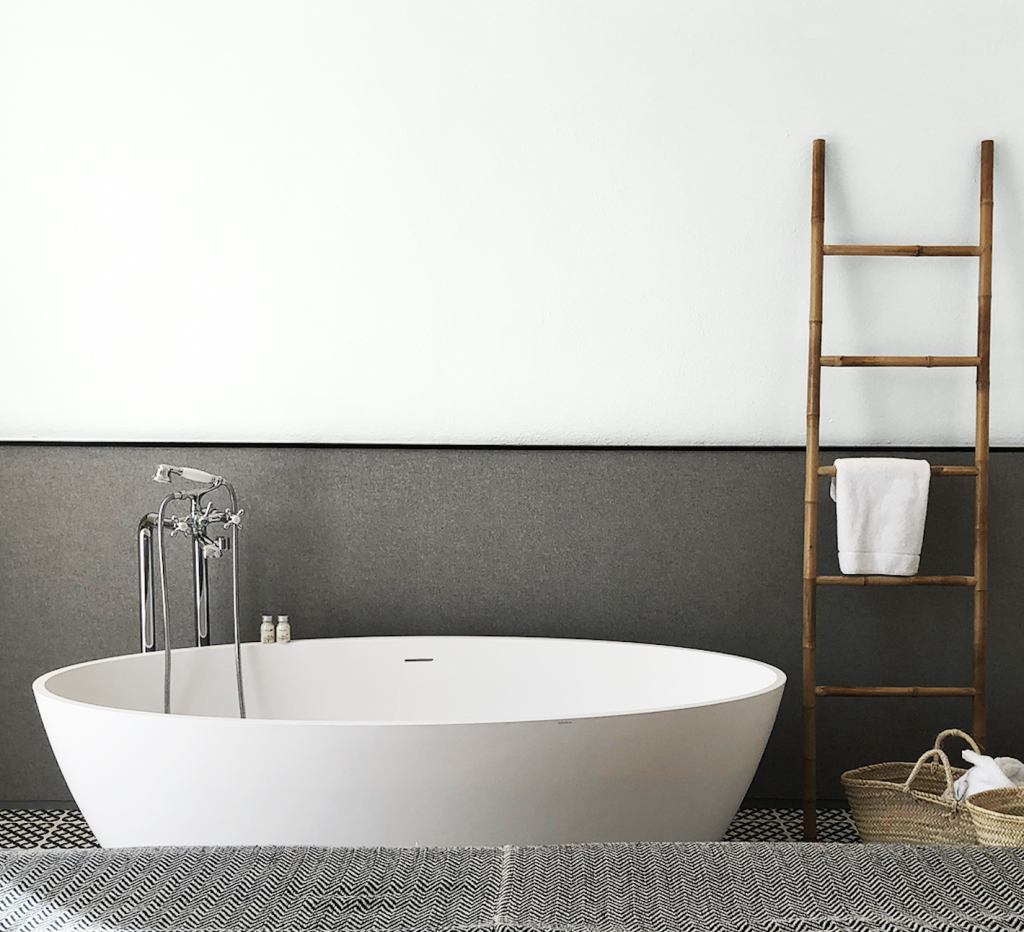 Use the rule of three

"Use the rule of three as a guiding principle for your colour scheme. This involves selecting one neutral, one richer colour and one accent. To do it successfully, use the 60-30-10 principle.
"Approximately 60% of your room should be the predominant colour, approximately 30% of your bathroom should be a feature colour in a slightly stronger shade and approximately 10% should be an accent colour. This distribution of bathroom colours makes each hue look intentional and not out of place.
"Neutral colours are timeless, and you can add accent colours with towels and accessories – which is another great way to change things up at very little expense. If you want a bathroom to be bold and energetic rather than relaxing, use opposite colours on the colour wheel – complementary shades like blue and orange.
"But while it's great to embrace bold colours, choose one neutral as a balance and a base. Or you can use colours like blue and green that blend well and appear alongside each other on the colour wheel." – Herman Rabe, Prominent Paints technical training manager