Interested in how you can transform your bathroom into one of the most design-forward spaces in your home? Eurotrend reveals its favourite on-trend design ideas.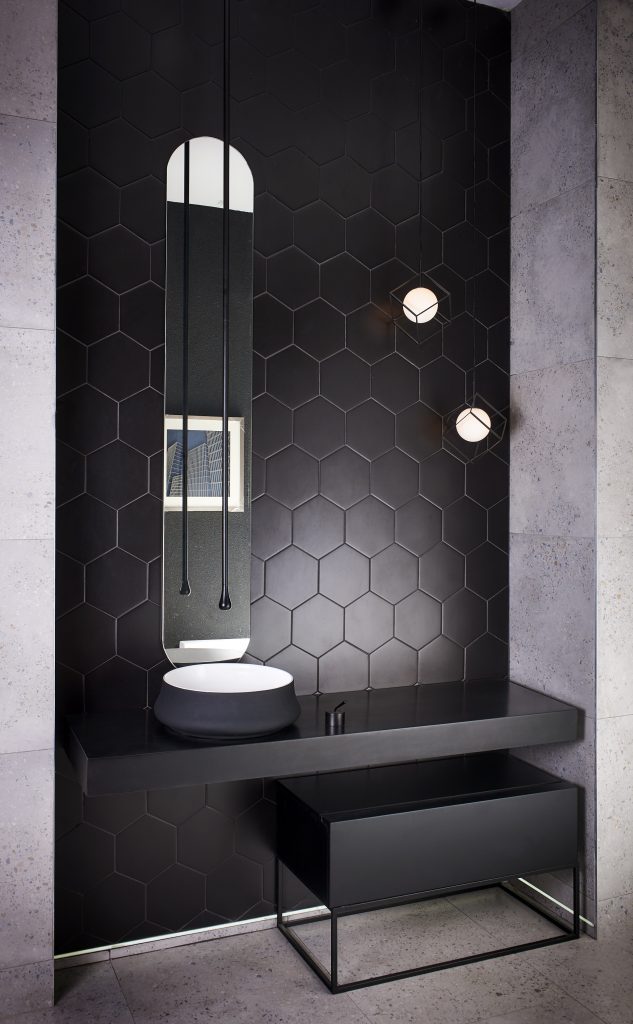 Black tiles
Black tiles, in all shapes and sizes, are one of the most versatile elements in a bathroom designer's toolkit. As a receding colour, large-format black floor tiles help to create the illusion of space and are a sophisticated base for other design elements. Black hexagon or honeycomb tiles are a contemporary tile option and come in a variety of sizes, perfect for use on a shower floor or vanity splashback.
Mixed metals
Gone are the days when you had to stick to one finish in the bathroom. The latest trend is for bathrooms to feature a variety of finishes in one space. Chrome, bronze and brass, as well as matte black, are popular choices and when thoughtfully combined will leave your bathroom with the look that it has been thoughtfully curated instead of put together in a single bulk buy.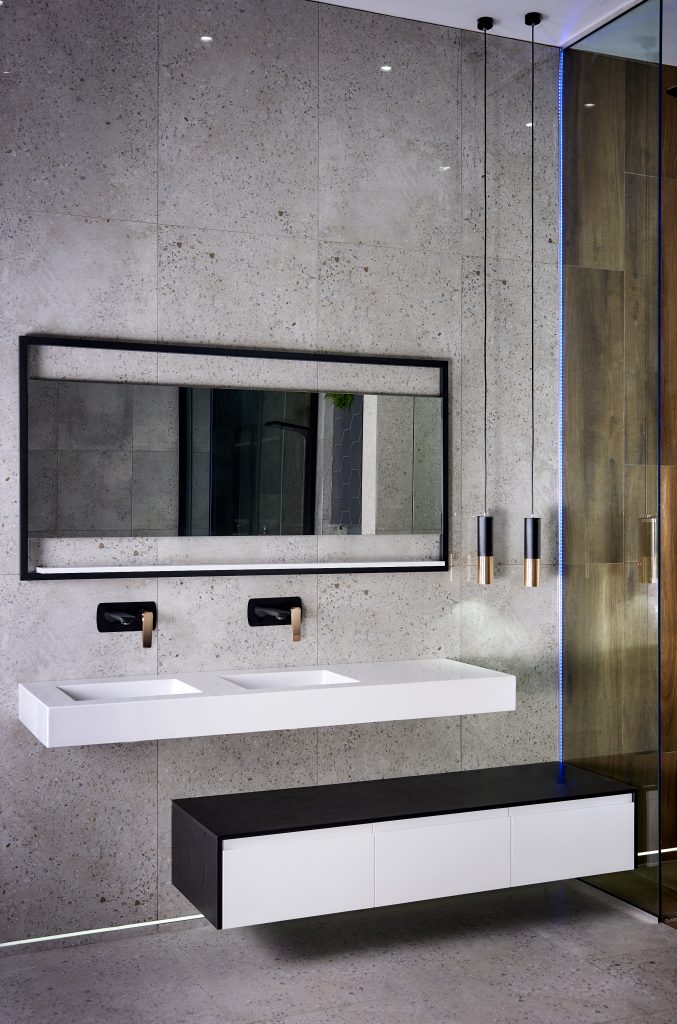 All white
Far from being cold and clinical, an all-white bathroom is classic and cool. The trick when decorating with all white is to add dimension through texture by featuring a variety of finishes that complement each and add warmth, as well as earthy accessories (plants, woven storage baskets, bamboo accessories on the vanity and in the shower) and fixtures that offset the starkness of the white.
Texture
Texture is a sure-fire way to improve on the overall interest factor in any interior space. This includes the bathroom. Without texture, a room appears flat and lifeless and struggles to portray style and atmosphere. When offset with sleek brass finishes, wood is a great choice for texture bathrooms, incorporated in natural-finish/repurposed vanities or timeworn finishes. Old world design ideas such as Venetian-plaster walls, glazed Moroccan tiles or even unplastered walls add an eclectic and textured feel to the bathroom.
Bathroom tech
The smart bathroom only seems to be gaining momentum. A 2020s hi-tech upgrade includes the hi-tech toilet which is self-cleaning (with a bidet seat), has heated seats, automatic dryers and even a health monitoring system. It also includes smart showers where users can select their preferred water temperature and flow rate, sensor-controlled lighting as well as Bluetooth-connected speakers that allow you to play relaxing music or listen to your favourite Podcast while relaxing in your bathtub or taking a shower.
Visit www.eurotrend.co.za