Looking to take your bathroom to the next level? Here are some exciting trends to incorporate in your space.
Luminious lighting
Liza Watermeyer, visual display manager at Tile Africa, says lighting is an important aspect in any room, and no less so in the bathroom. "Applying make-up or shaving requires good light, which is why we are now seeing mirrors that include LED lighting, available at the touch of button on the mirror front. Examples of this are the Juno and Pluto frameless mirrors from Tile Africa, as well as the Geberit Citterio with illuminated mirror (available on order)."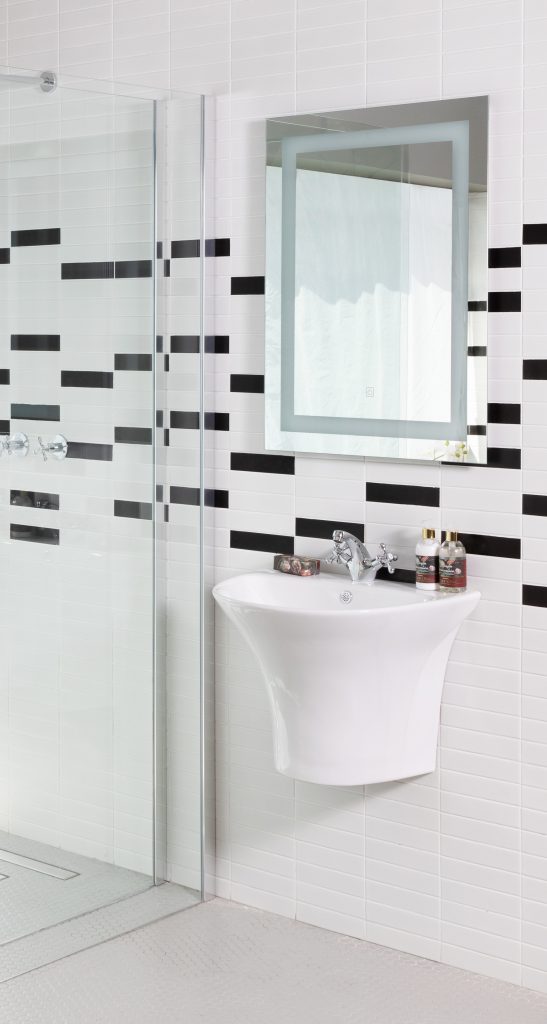 Eco tiles

Nicole Russell, marketing manager at Italtile, loves making a noise about local manufacturers who lead the way with sustainable technology; especially when the manufacturer in question is an Italtile partner. "Ceramic Industries has been committed to sustainable innovation for 40 years. In that time, the group of companies has been finding smarter, cleaner ways to produce Proudly South African, fashion-forward products that deliver on our shared vision of supporting every South African's right to a beautiful, eco-chic life. Against this eco-pioneering backdrop, Ceramic Industries is the proud developer of EcoTec, an exciting new eco-focused technology in the manufacture of tiles. Italtile currently stocks a range of Ceramic Industries' green tiles, all of which fly Italtile's LIVEGREEN logo."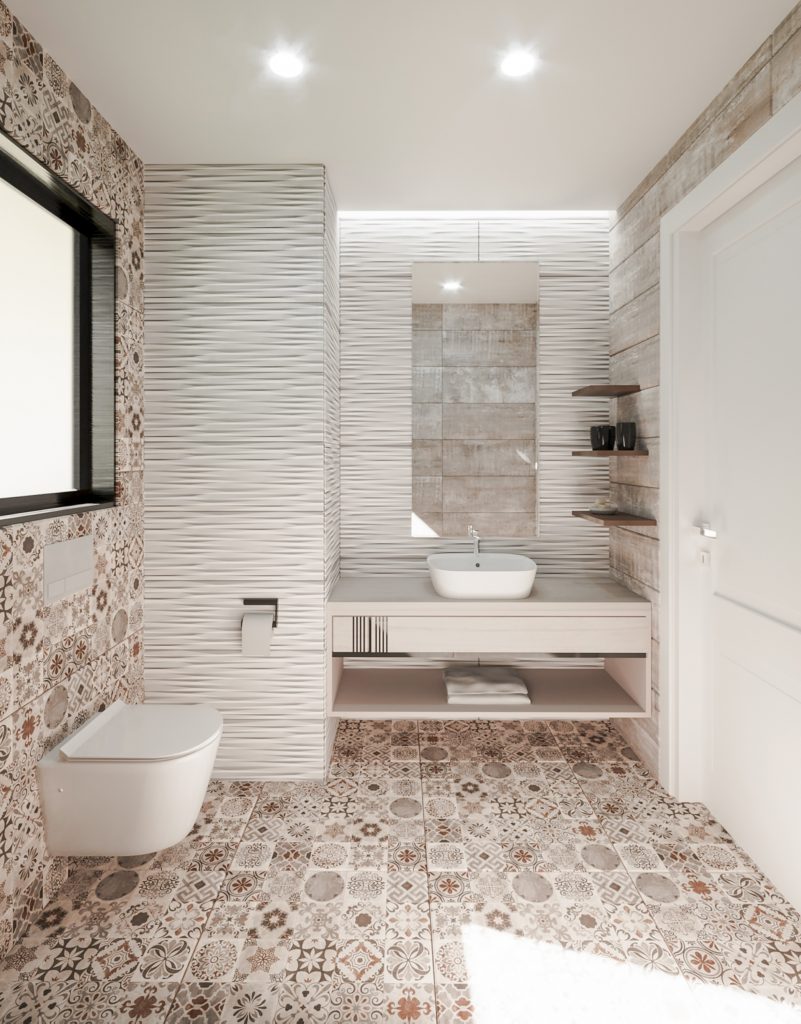 The resurgence of colour

Joslyn Goodale Pickering, marketing manager at Victorian Bathrooms, has found that the incorporation of colour into your design provides the ultimate opportunity for originality, and the resurgence of colour is making a return to our bathrooms. "From blush pinks to navy blues, colour gives even more choice when it comes to customising a space that truly reflects your individuality."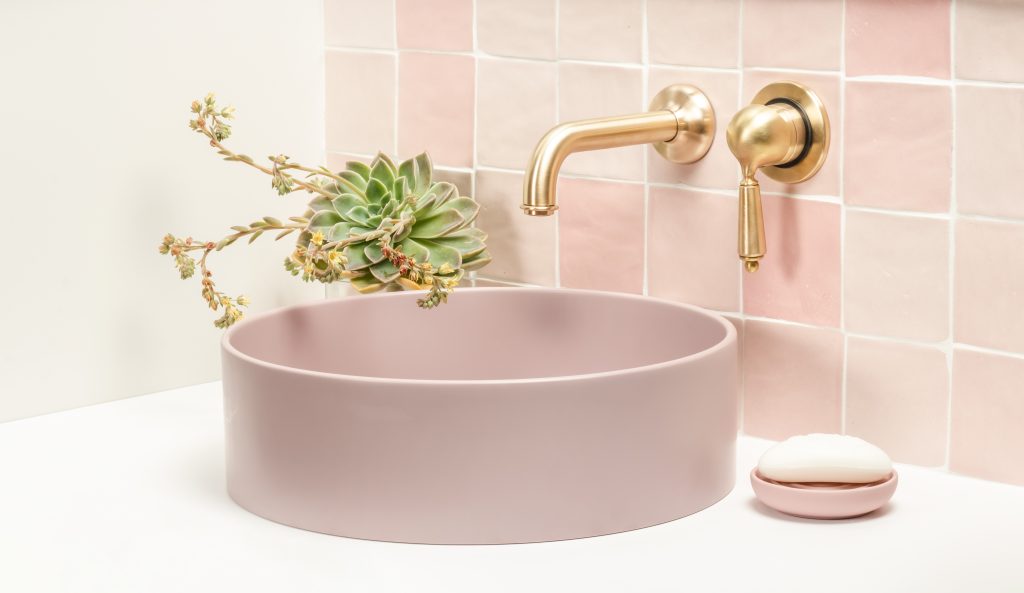 Warm metals
Pickering says that while chrome is still Victorian Bathrooms' recommended metal finish due to its durability and timeless lustre, playing with brass or nickel especially in smaller spaces, such as a cloakroom bathroom, adds an invitation of interest to the design setting. "Brushed brass for example, with its golden glow, is beautifully raw in appeal, providing as escape from the common new-world shine and perfection. It celebrates its 'imperfections' and encourages a natural ageing and tarnishing process."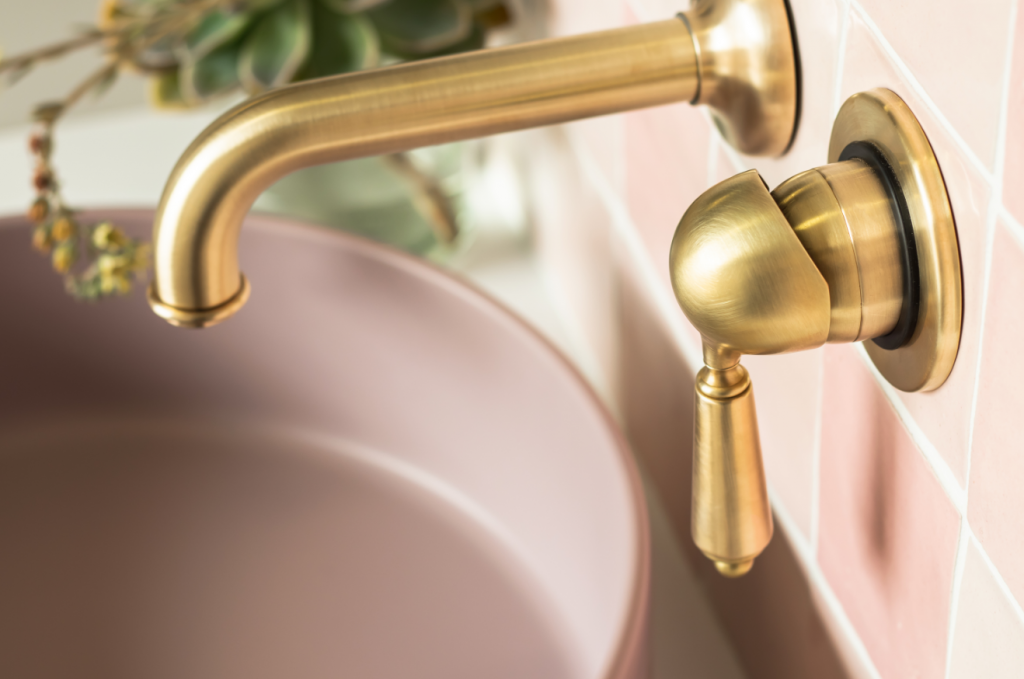 Heated towel rails
Dessie Nikolova, marketing assistant at Bathroom Butler, says that when purchasing a heated towel rail, you need to consider your options and choose one with a built-in switch that allows you to adjust the temperature and personalise the heat level – hot, medium or cool, it is up to you. In addition, you can programme it to turn on and off automatically and save up to 75% on running costs. Bathroom Butler's EDGE 10 Bar 500mm Heated Towel Rail with built-in Total Digital Control (TDC) timer is a great option.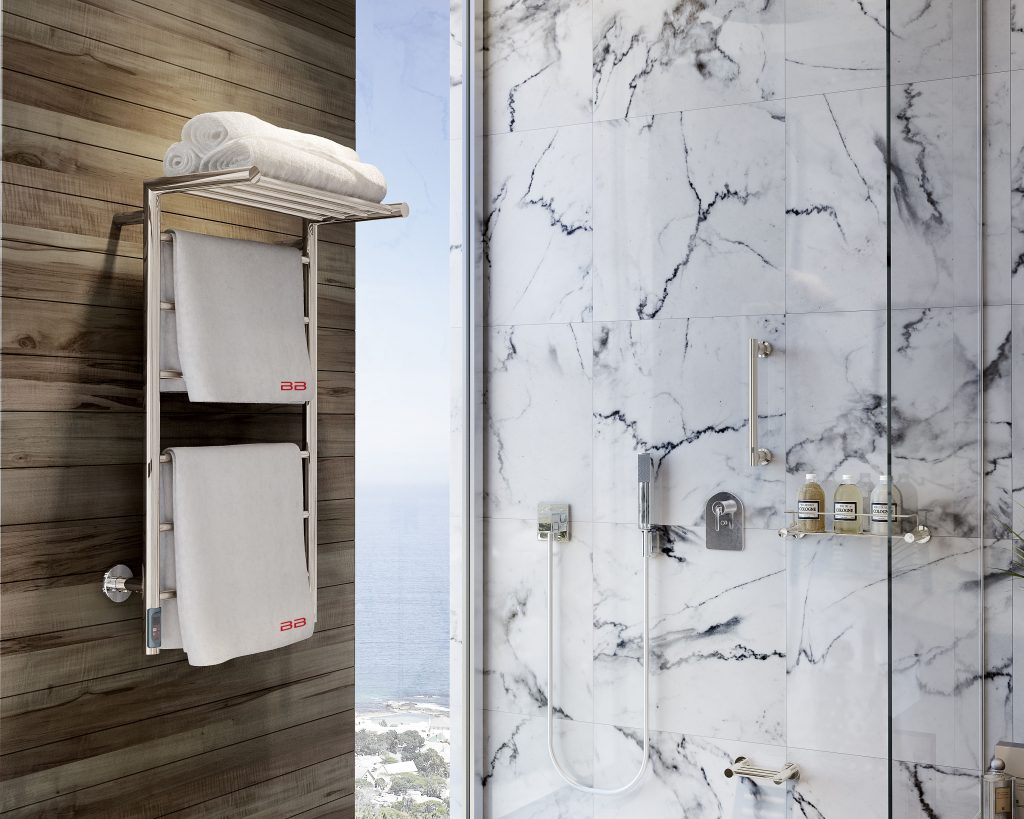 Next-level water mixers

Michaela Easton, AXOR assistant brand manager and GP marketing, loves the flat, modern and supremely minimal AXOR MyEdition mixer which is topped by an elegant cover plate in the material of one's choice. AXOR MyEdition can be finished in one of 225 different AXOR FinishPlus colours. MyEdition mixers are equipped with PowderRain technology, which creates a super-fine, all-but-noiseless spray that caresses the skin, enveloping it in a cocoon of water.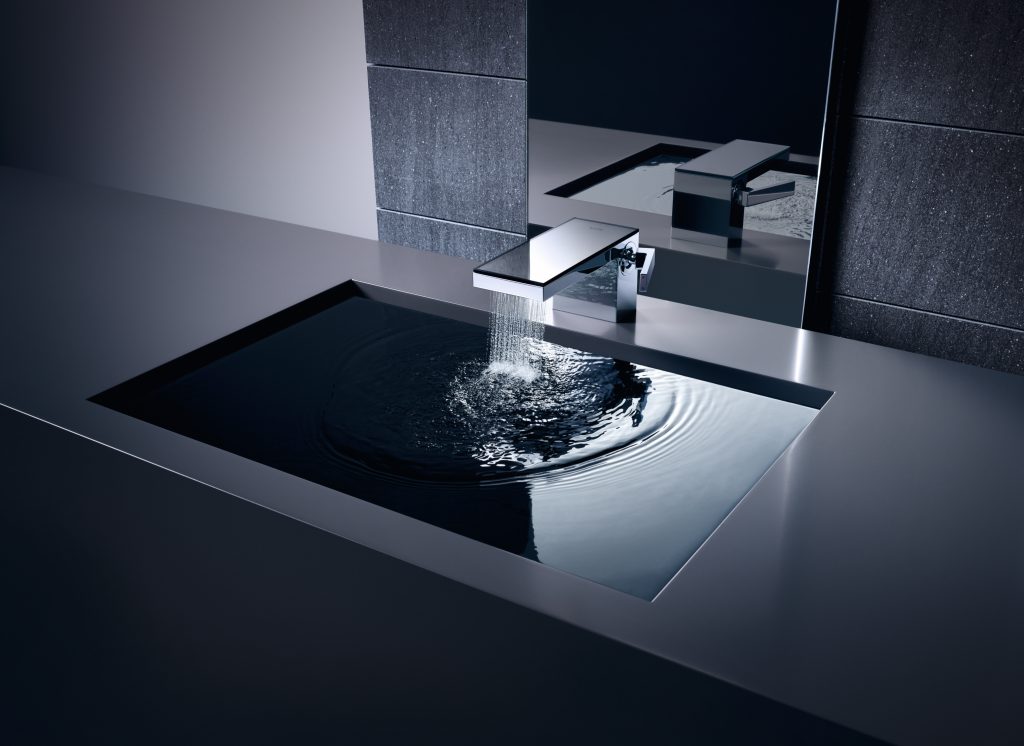 The toilet of the future
Karen Robyn, general brand manager Duravit South Africa, proudly presents Duravit and Philippe Starck's SensoWash® Starck f, the shower-toilet generation for state-of-the-art, natural toilet hygiene. All components have been optimized so that all of the technology is "invisibly" located within the ceramic body. From ladywash, seat heating and night light to odour exctraction – SensoWash® Starck f enhances comfort with technology in an uncompromising, minimalistic look.