Build it the green way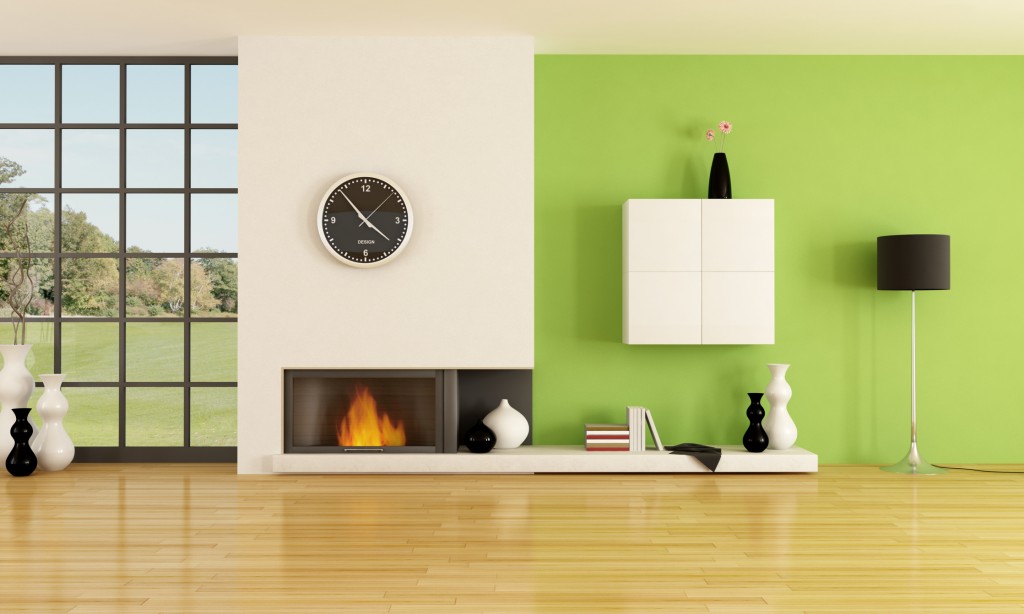 By Mari Sciarappa
Green building is important, because the resources and materials required to build are, in essence, taken from the earth. Due to this, more and more companies are taking to green building in a mandatory manner.
According to Century Property – a company that strives to build green from the ground up, using only renewable resources and selecting companies that are like-minded – green building is based on five principles: sustainable site planning, conserving water and water efficiency, efficient and renewable energy, conserving materials and resources, and indoor environmental quality.
From the ground up
A remarkable technique, which interestingly enough is actually a 2 000-year-old construction technique, is referred to as "rammed earth". According to experts from InSynch Sustainable Technologies, rammed earth is used for the building of walls using raw materials from the earth like clay, gravel and sand. "These eternal materials are mixed together, then rammed and compacted with a simple tamper. The result is a strong, durable wall that lasts for centuries or longer." A notable example of this would be the Great Wall of China. This technique also adds character as well as a "home-coming feeling" to any structure.
Going green means using the earth's resources, while taking care of the earth at the same time. Renewable supplies must be used, while making sure that the precious and rare resources are kept where they belong.
For protection
According to experts from Cemcrete: "When considering wall or floor coatings, it is important to keep in mind that these are perhaps the largest surface areas of your interiors and exteriors." Using products that are not long-lasting will result in applications being conducted multiple times, which wastes precious time and resources.
Amos Krisi, from Regaia, suggests using super flexible wall plaster as an eco-friendly, pre-mixed, tinted wall coating for your home, which is "water-repellant, washable, water-vapour transmissible, durable, abrasion resistant, mildew and fungus resistant and non-flammable".
Trap warmth the responsible way
Therm Guard's Lizelle Coetzee believes that the product, Therm Guard Blown Cellulose Fibre Insulation, is a good heating choice for those concerned with cost, quality and the environment.
This is an internationally recognised alternative to thermal insulation. Experts from Datlink Insulation agree that insulation is the basis for an energy efficient home, and add that its "3-in-1 barrier insulation called Thermocoustex for roofs, ceilings, cavity walls and floors fight heat, cold and noise".
The company also strives to use recycled materials, so its products have a low carbon footprint and are naturally safe.
Choose the right materials
Trevor King from Caesarstone says that using eco-friendly products allows you to construct a building with a green rating that can contribute to achieving better building star ratings.
Caesarstone's Mosaici Carbone collection is the company's most eco-friendly product. "Caesarstone products meet the requirements as set out in the ISO 14001 environmental management performance certification."
The products are also assessed by an environmental ratings assessor, called an eco-specifier. Trevor also believes that "it has become necessary for us as a global community to start treating the environment with greater respect, and to think in a more long-term manner.
Jean-Paul Croze from Lafarge Gypsum believes that "quality and environmental awareness have always been paramount priorities for Lafarge". The Lafarge Plasterboard process utilises naturally occurring gypsum from the company's mine in Pofadder, in the Northern Cape Province. Furthermore, the paper used for Lafarge Plasterboard is made of recycled fibres, making the final product recyclable.
Another great material, when it comes to building green is concrete. Anathi Zithumane, of Lafarge Industries, explains that ready-mix concrete should be used as an eco-friendly building material as it produces lower CO2 emissions. He also notes that concrete is fully recyclable, and that if you demolish an old building you can re-use the material by crushing it and adding cement to make concrete again.
When it comes to green building, proper research should always be undertaken – remember that companies should not only supply "green materials" but their manufacturing processes need to have as little impact on the environment as possible.