Candy is celebrating 76 years of success built on its philosophy of keeping its customers at the heart of all it does.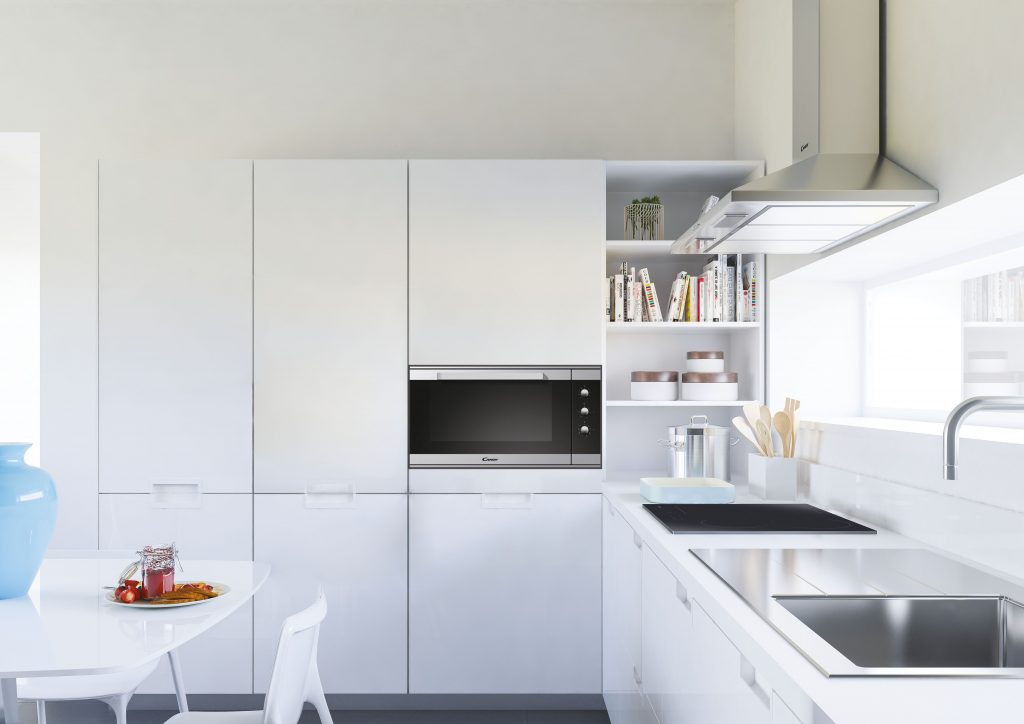 It was 1945 when the first all-Italian Candy washing machine was produced. Since then, Candy has become an intrinsic part of family life by simplifying the way we carry out day-to-day domestic chores. What's more, its appliances are masterpieces of style, down to the smallest detail, as only an Italian-designed machine can be.
Over time, its range has broadened to include all kitchen and household appliances, including washing machines, dryers, washer-dryers, built-in ovens, microwaves, hobs, cooker hoods, dishwashers and vacuums. This is the first complete range of appliances that are fully connected to Wi-Fi. Thanks to the innovative Simply-Fi app, you can control your appliance from anywhere, which makes your life easier. You can practically run your household from the palm of your hand.
With Candy, laundry is one less thing to worry about. Its Laundry Range makes sure that your clothes come out perfectly clean, without wasting water, energy or time. Thanks to the Simply-Fi app you can easily check your laundry status at any time of your busy day, even away from home. You have full remote control using your smartphone or your voice.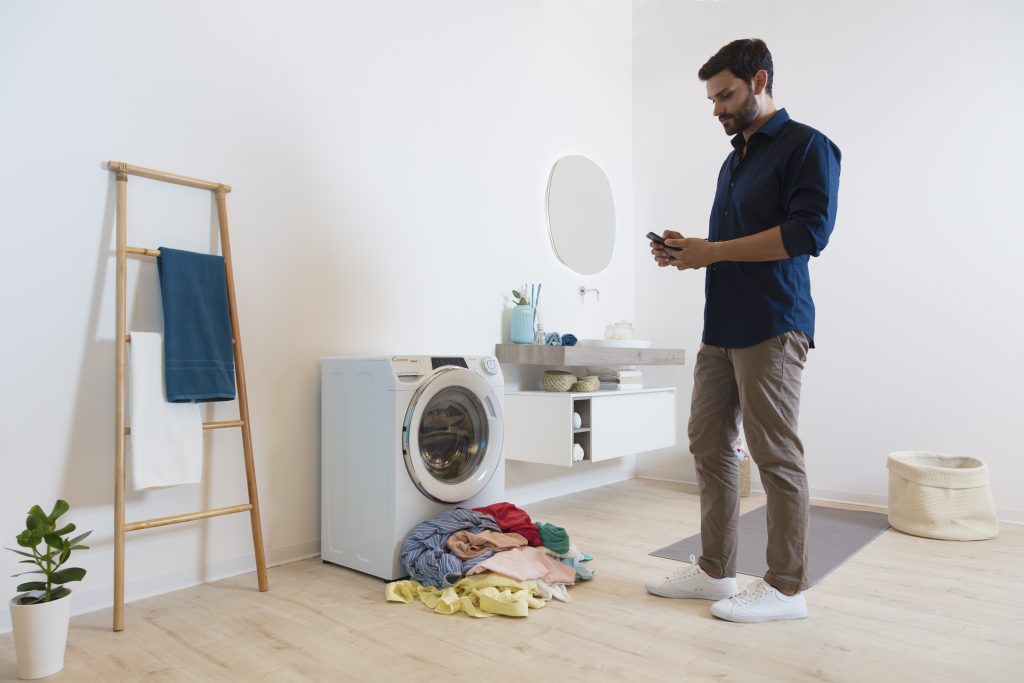 With Candy, it is no longer necessary to be at home to keep on top of the laundry. You can simply load your washing in the morning before work and while at the office you can set your washing machine to start the cycle so that it's ready by the time you get home!
Moreover, your Candy washing machine can assess the weather forecast and send you a notification that it is about to rain, allowing you to optimise your washing routine. So you will save time to do the things you like the most. What's more, with the unique Snap&Wash feature, you can take a photo of your laundry and the Simply-Fi app will detect the size of the load, the colours, the level of soil, and will suggest the most appropriate cycle for that particular load of laundry.
Candy also offers a wide selection of smart dishwashing solutions in terms of space, loading capacity, and energy efficiency, specially developed for you and your home. With this Wi-Fi- and Bluetooth-enabled dishwasher you can operate, control and monitor the dishwasher remotely using your mobile device.
The Simply-Fi app gives you unlimited possibilities: monitor your energy usage and access helpful tips to help you minimise it; perform an advanced check-up of all the components to see the working status of your dishwasher; and access a vast catalogue of advanced programmes to fulfil all your dishwashing needs.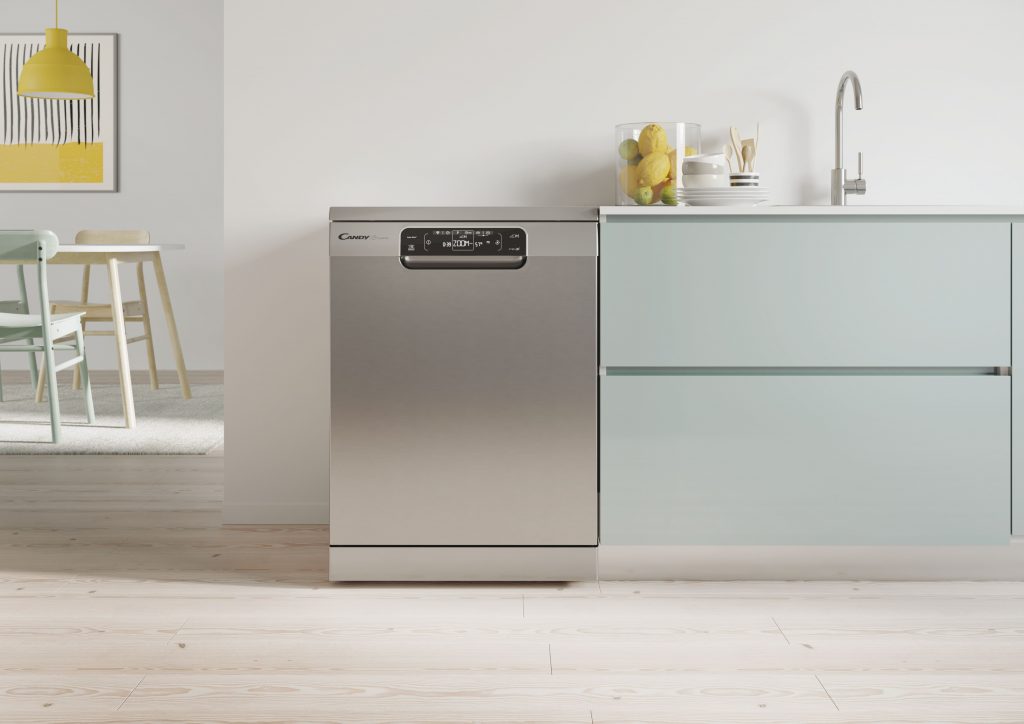 In a world where hygiene takes precedence, Candy's autocleaning filter ensures that not only are your dishes sanitised, but the dishwasher filter is as well, which guarantees more efficiency, money saving and increased reliability for your dishwasher.
Why not take the guess-work out of cooking with Candy's cooking solutions? With Candy, there is no need to be an expert to cook scrumptious meals. Candy has equipped its models with a wide range of cooking functions that work to simplify the user experience. For example you can select the dedicated cooking setting directly on the app, Keep Warm, Melt, Simmer, Boil or Fry, and your hob will regulate the perfect cooking parameters for your meal of choice.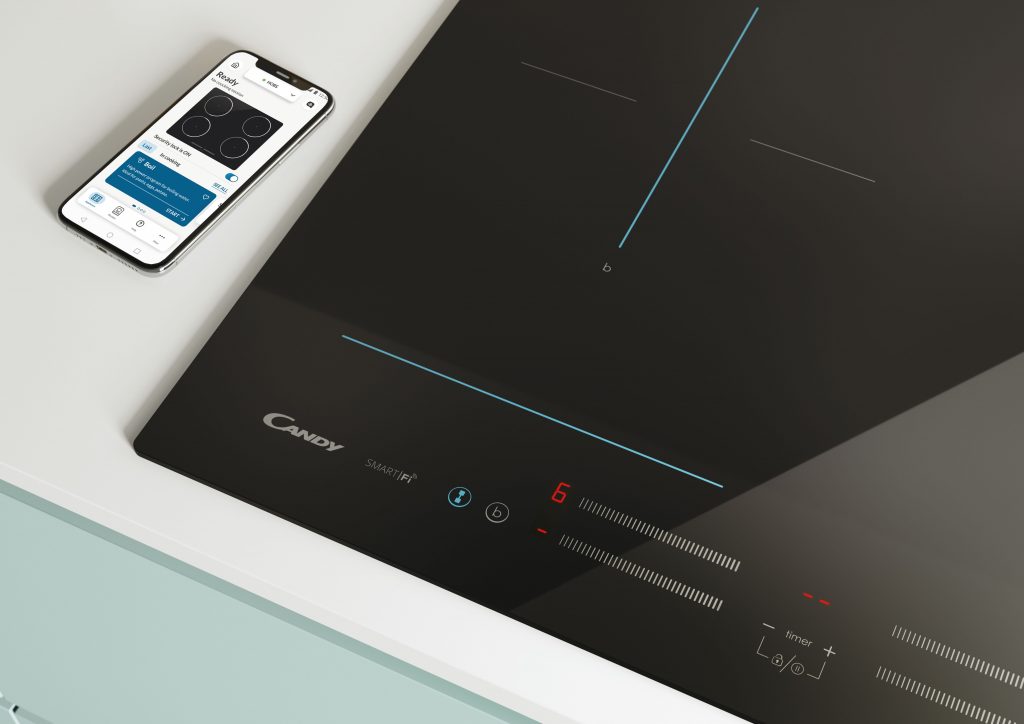 Running late for dinner? You can now pre-heat your Candy connected oven remotely through the Simply-Fi app. You don't even have to worry about what to cook because with our connected oven, you can choose among more than 200 recipes designed by expert Italian chefs. The chosen recipe will then appear on your app, together with its correct timing, function, temperature and the right portions.
Simplify your day with the most complete, up-to-date and connected collection. Find Candy in-store or online.
Visit www.candy-home.co.za