It is time to throw open those doors, take off the pool cover, sweep away the leaves and clean the braai. Summer is here, and Mobelli is unveiling its latest range of innovative, first-class outdoor furniture.
Sourced from only the best suppliers, Mobelli continues to provide South African's with the latest international trends and designs at great value. This year's inspired collection comprises a myriad of fashionable items to suit both contemporary and traditional homes.
Well-designed, functional and stylish summer furniture enables homeowners to maximise the enjoyment from their outdoor spaces; after all, this is where we spend most of our time, outside in the sun, with our family and friends.
The Mobelli Summer 2016 Collection includes:
Grande
The Grande is an elegant, linear, lounge suite consisting of a double seater couch, a slipper couch, a coffee table, and a regular sized ottoman.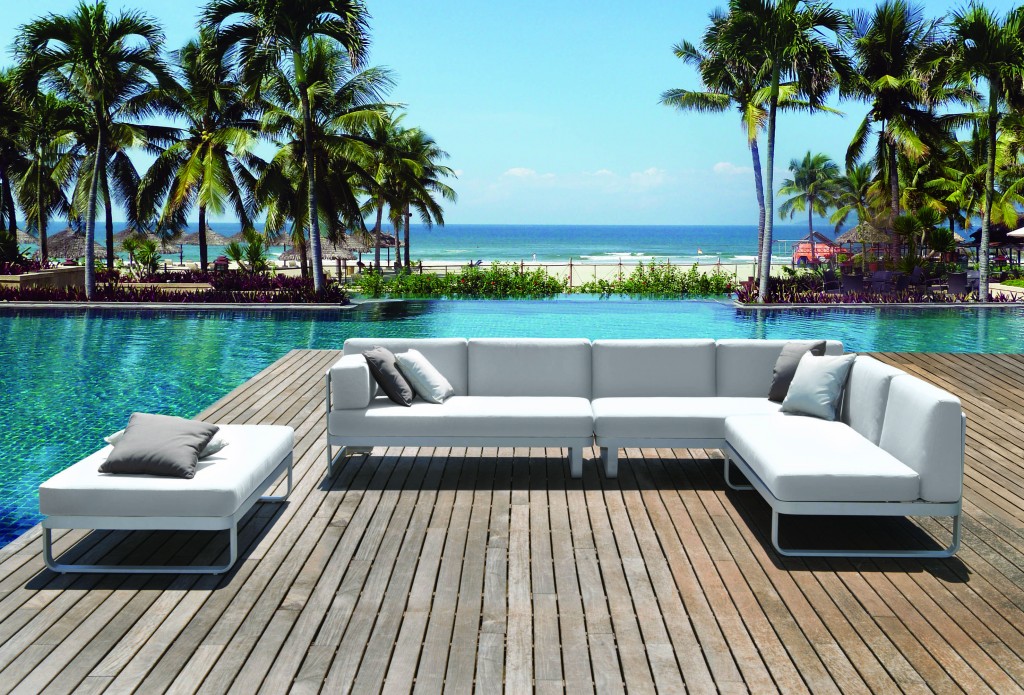 Dinosaur Chair
The bold, broad and deep seated Dinosaur chair is manufactured with a sleek aluminium frame, with teak inserts, and a unique woven marine rope which is solution dyed a deep luminous cerise pink colour.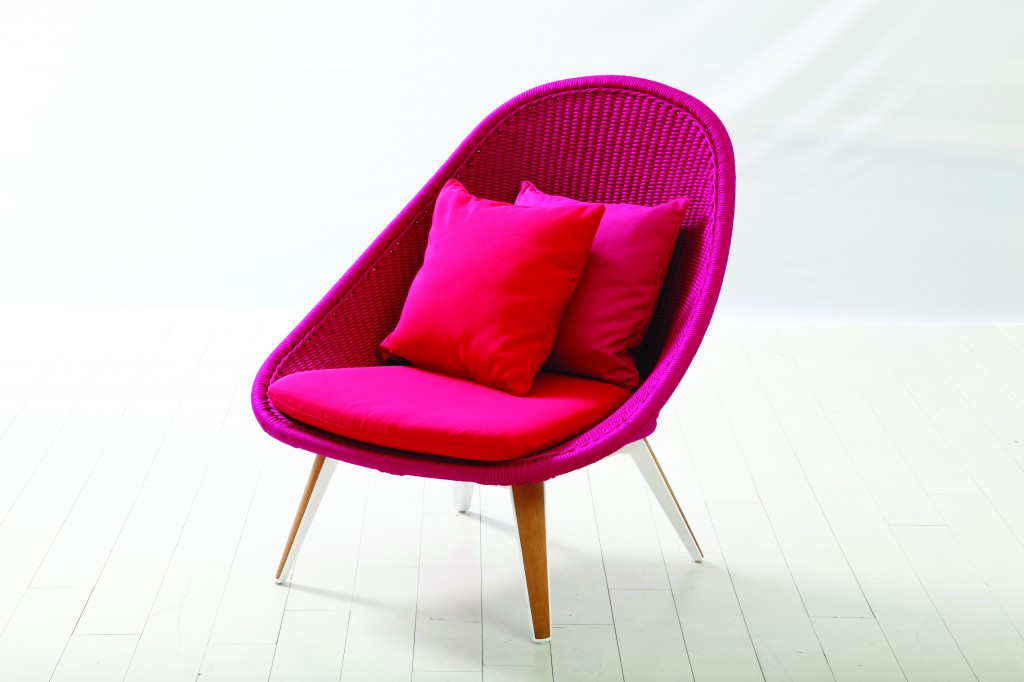 Solo by Raush
Manufactured by renowned German manufacturer, Rausch, the Solo offers first class quality and innovative design. A signature, functional art piece, this modern, sculpted, white armchair is developed from glass fibre, a sophisticated fibre synthetic, and Kevlar which is frequently used in the construction of yachts.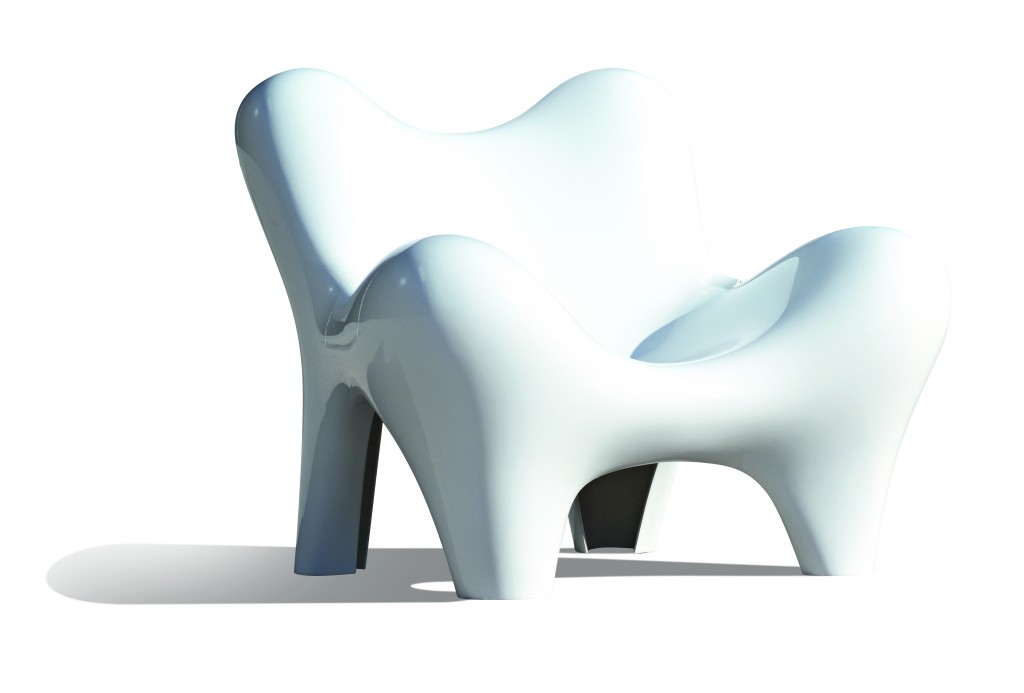 Esplora Side Tables
The Esplora side tables equally boast both form and function and are an ideal way to personalise your outdoor space. Each table has perfectly rounded tabletops and three delicately slender, angular legs.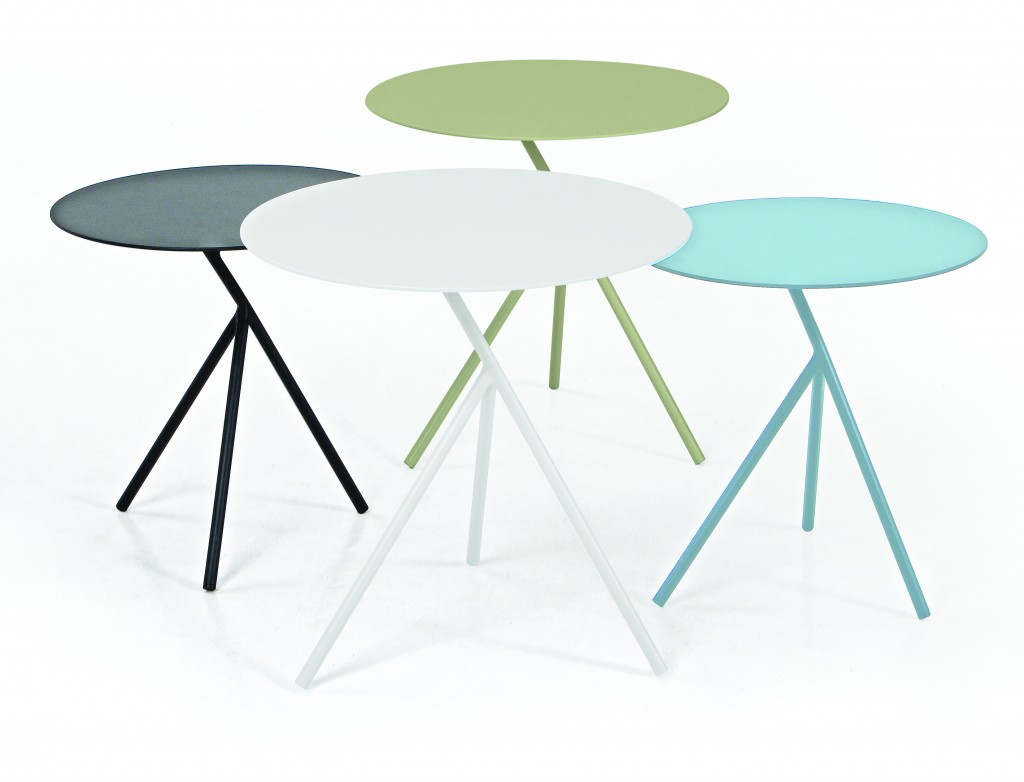 Piemonte Coffee Table
The Piemonte consists of a pair of square, nesting coffee tables, which sit low on the ground. Manufactured with a powder coated aluminium base and frame, and topped with an inset of frosted super white glass top, this is a classic piece suitable for many contemporary indoor or outdoor areas.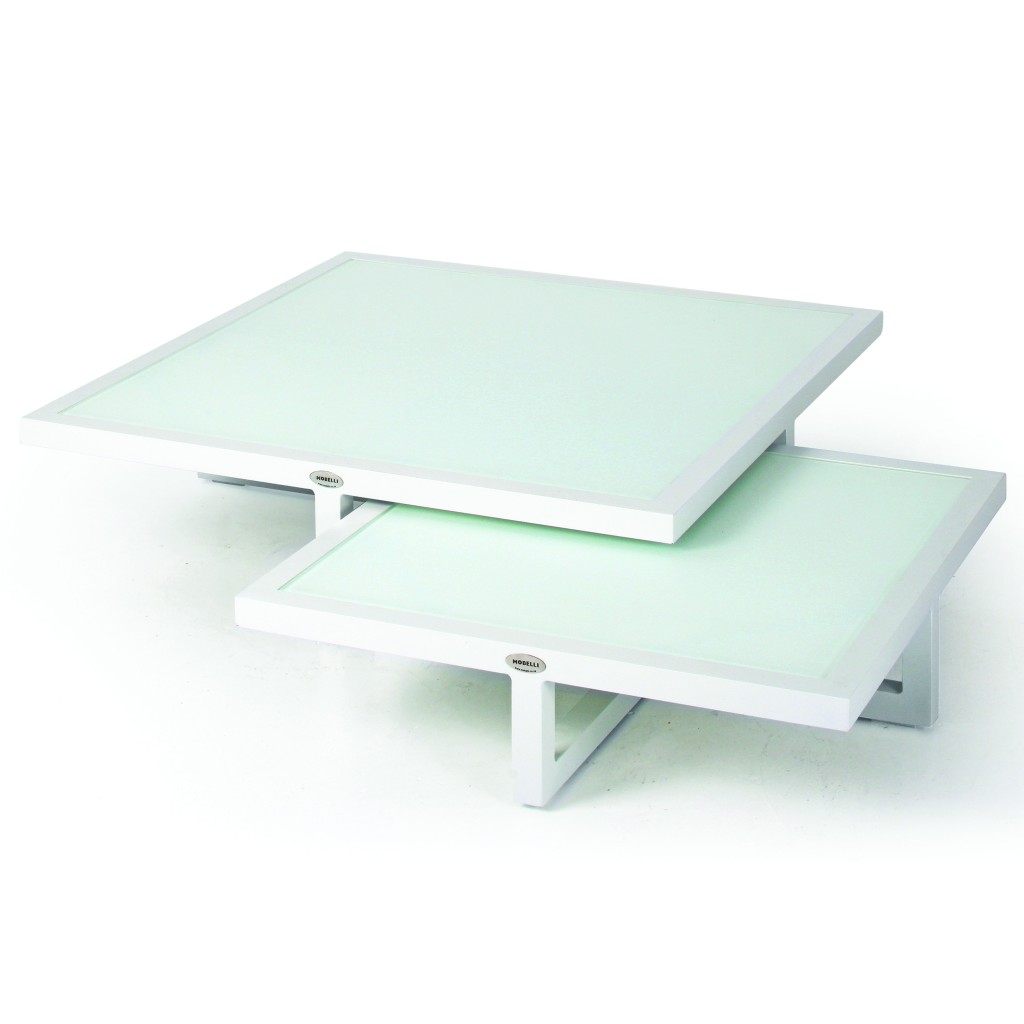 Bella Vita
The Bella Vita is a fresh new addition to the outdoor collection. The tactile teak slats, which comprise the tabletop, are crafted with precision and appointed on white, reverse bevel style, aluminium legs.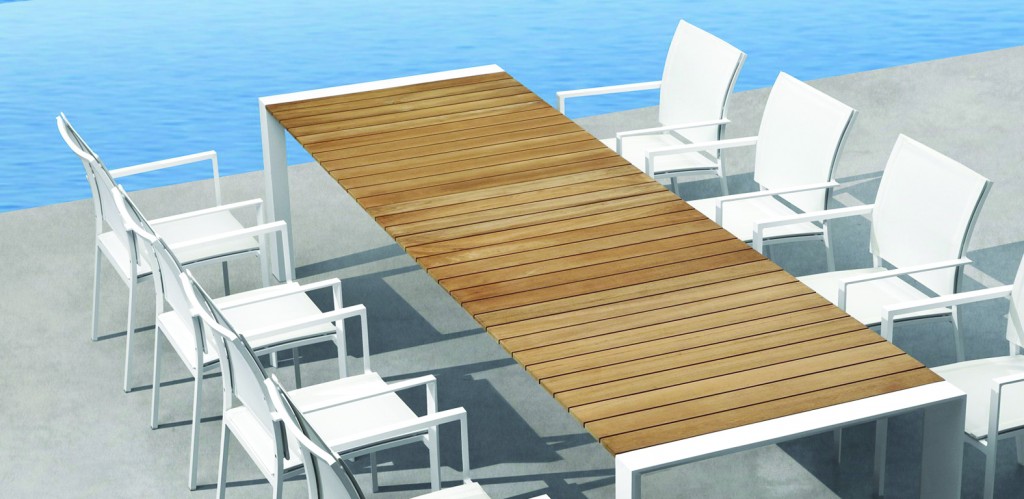 Messina Stool
The Messina stool is a multipurpose piece that can be utilised both in a decorative and functional manner. Stackable and compact, it is perfect for any entertainment area or balcony and can be used as either a stool or a side table.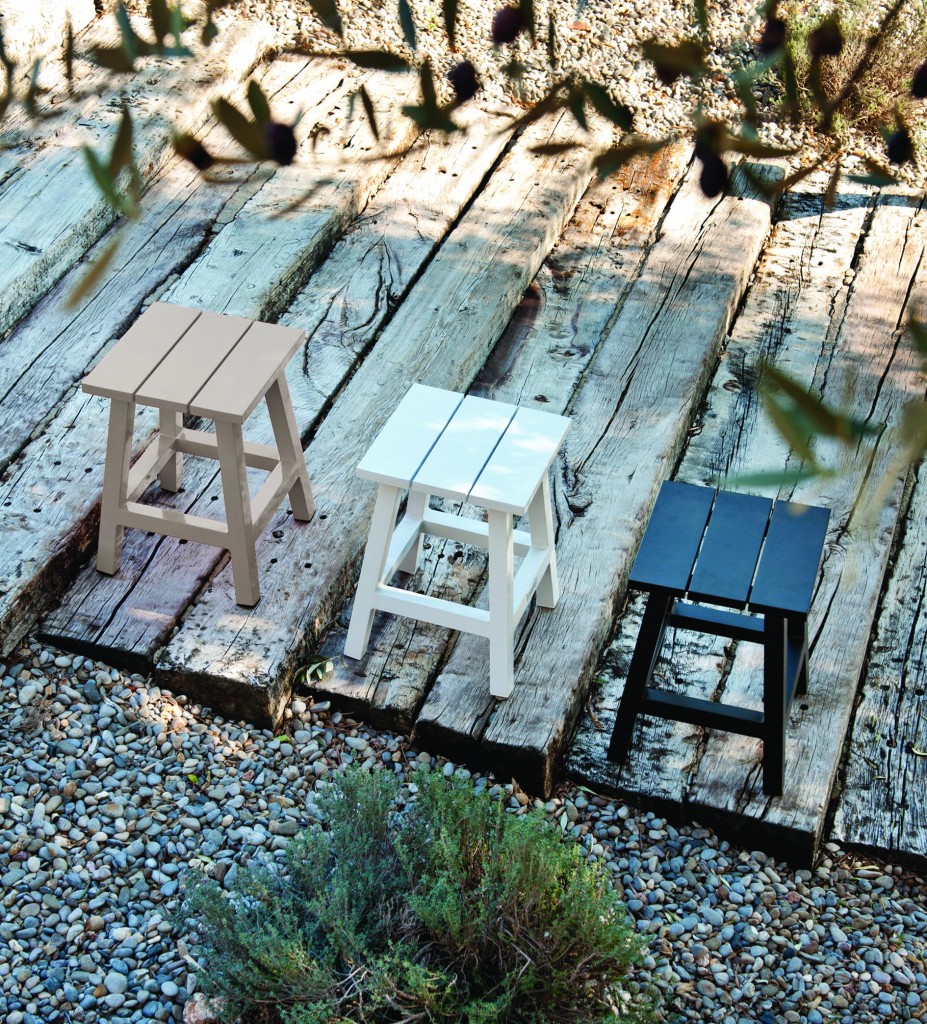 Sedona Serving Tray
The ottoman is increasingly used as a coffee table in contemporary interiors. The challenge it presents is that resting drinks on it is difficult because it is a soft surface and glasses are likely to spill.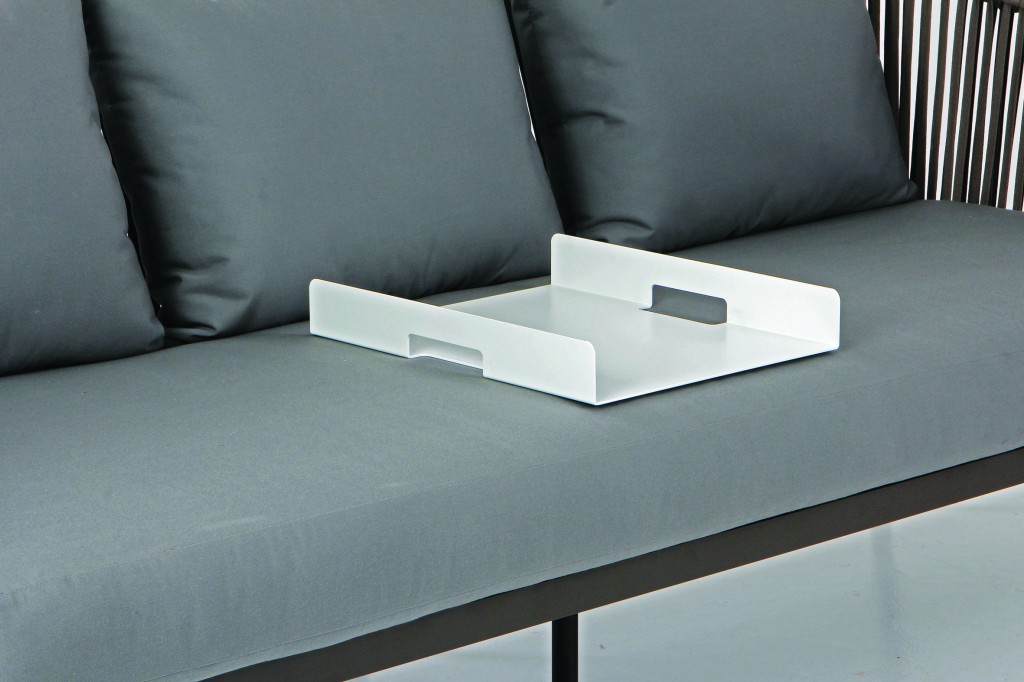 Baratolo Towel Caddy
The Baratolo Towel Caddy is a busy pool area's best friend. Complete with shelf and bin it is great for entertaining and hospitality industries as it provides a convenient, compact home for towels, pillows and other poolside paraphernalia.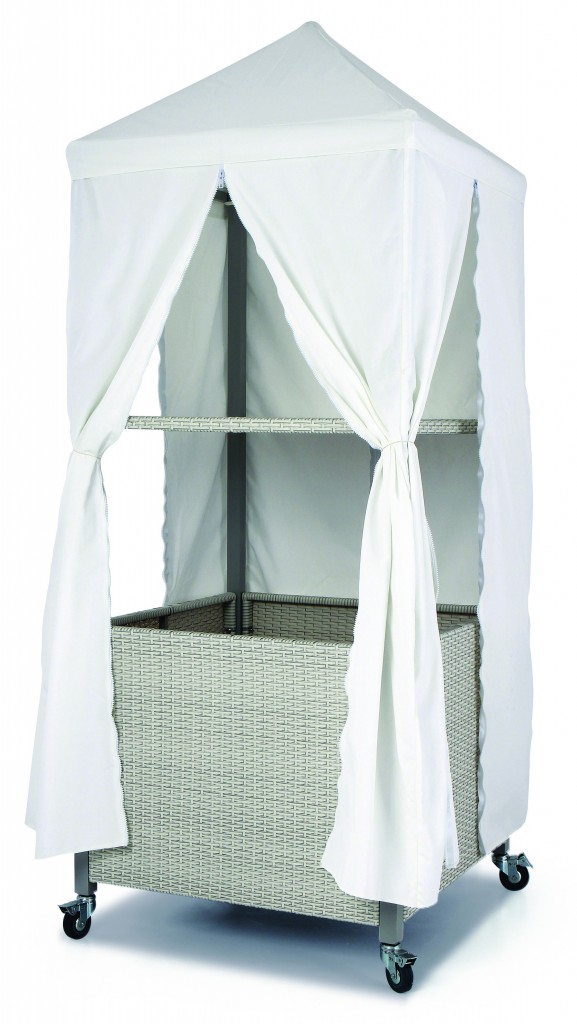 Baratolo Drinks Trolley
Set on wheels with stoppers the trolley is complete with glass holders, bottle stations, drawers and a sleek black glass tabletop.
Barbour couch
The Barbour couch is as ingenious as it is functional. Versatile and great for small spaces, not only is the Barbour a comfortable double-seated couch, it can transform into a sleeper couch and/ or daybed with side tables. The back folds down making it a sleeper couch in seconds and the side tables are stored in the arm rest should you need somewhere to put your drink.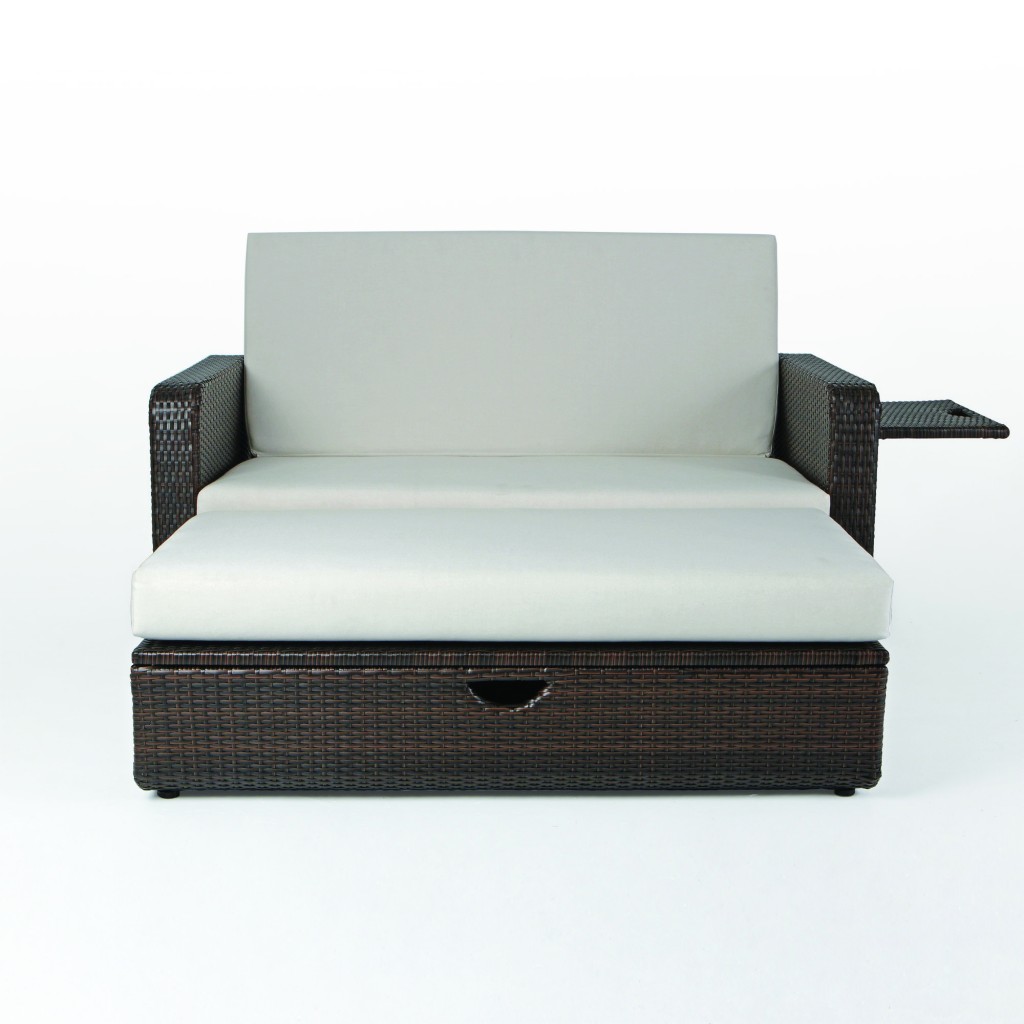 Fermo
The Fermo is a very innovative coffee/dining table solution. Made of resilient white powder coated aluminium, this new-aged, angular table is an ideal centrepiece for your outdoor area.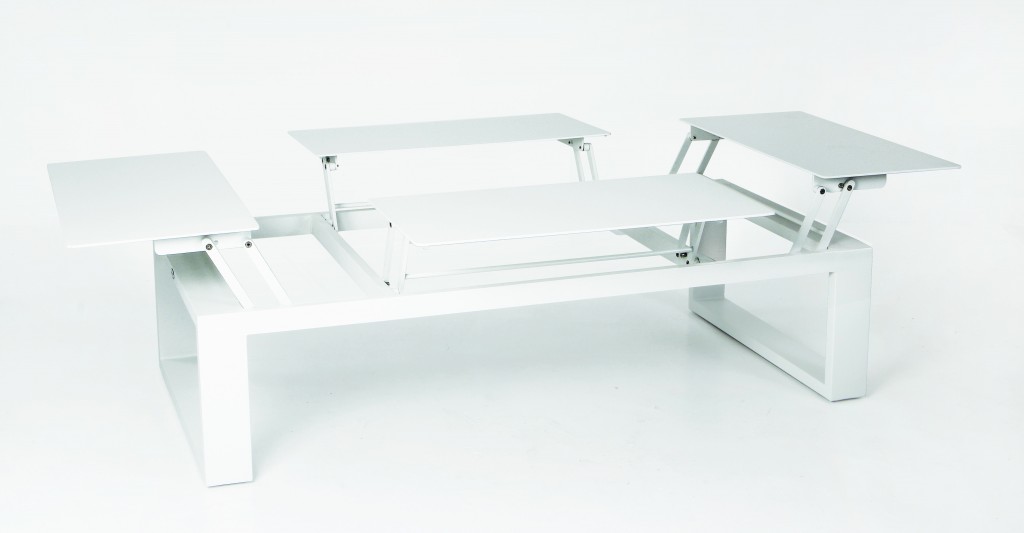 CONTACT: