Christmas treats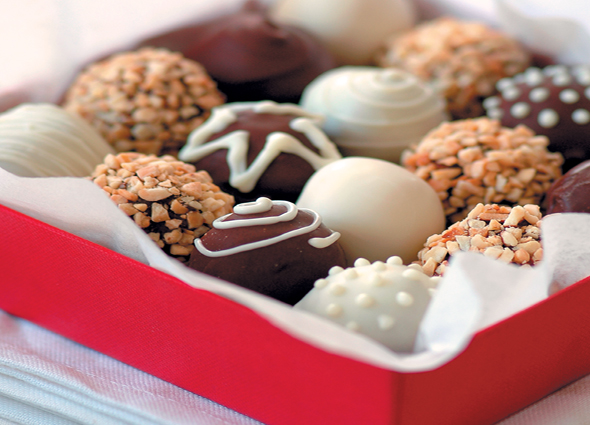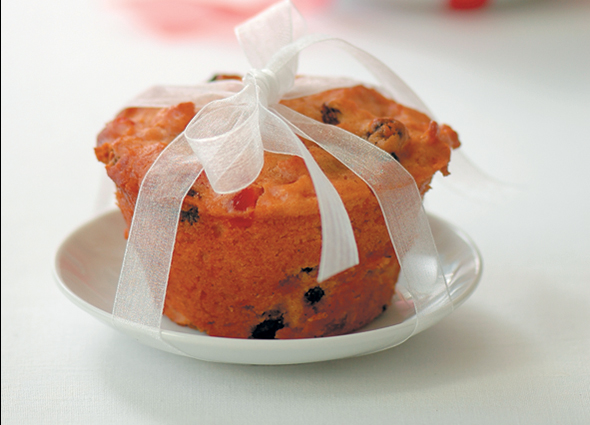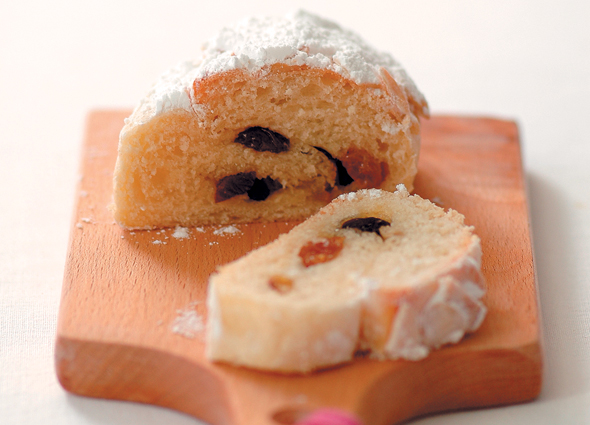 By Sasha Zambetti and Penny Morton, Photography Graham Borchers and Christoff Hoffmann
To get you into the festive mood we've collated a selection of our favourite Christmas recipes. Enjoy!
1. Christmas mince pies
You can use the same pastry to make Christmas squares, with a layer of pastry, a fruit mince layer in between and some grated pastry on top.
Makes: about 80 mini tartlets
Time: about 1 hour 15 minutes
Ingredients:
300g butter /180g icing sugar/1 XL egg/ 2,5ml vanilla essence/ 2,5ml almond essence/ 450g flour, sifted/ 7ml baking powder/ pinch of salt/ 1 jar of fruit mince
Method:
1.  Preheat the oven to 180°C. Grease 2 mini tartlet cases. 2.  Cream together the butter and the icing sugar. Then add the egg, vanilla and almond essence, and beat well. Add the flour, baking powder and salt, and mix to form a soft dough. Rest for 30 minutes in the fridge. 3.  Working with only a third of the pastry – with the rest in the fridge – roll it out to 2-3mm. Use a scone cutter of an  appropriate size to cut rounds of pastry, then line the mini tart cases with these rounds. Use a small star-shaped cookie cutter to cut pastry stars for the "lids". Put a teaspoon of fruit mince into each pastry case and top with a star. Bake for about 12-15 minutes until lightly golden.
2. Chocolate truffles
These are best presented in a beautiful box lined with tissue paper – very classy!
Makes: about 24
Time: 20 minutes + cooling
Ingredients:
200g nut chocolate, roughly chopped/ 20ml cream/ 50g butter/ 100g dark chocolate/ 100g white chocolate/ 100g nibbed almonds, lightly toasted
Method:
1.  Melt together the nut chocolate, cream and butter, stirring often. Allow to set at room temperature. Use a melon baller to form balls. Set these in the fridge. 2.  In two separate bowls, melt the dark chocolate and the white chocolate. Line a baking tray with baking paper. 3.  Dip the set chocolate balls into the melted chocolate, and working quickly with 2 forks, remove them and place them onto the baking tray. Set at room temperature. 4.  To decorate with the nuts, roll the truffle in the nibbed almonds directly after dipping them in the chocolate. To decorate with chocolate, allow them to set completely after being dipped, and then pipe shapes in the chocolate colour of choice.
3. Mini stollen
A traditional German favourite at Christmas time.
Makes: 18
Time: 1 hour + proving time
Ingredients:
200g fruit cake mix/ 125g butter/ 100ml rum/ 800g flour/ 5ml salt/ 125g sugar/ 1 x 10g sachet yeast/ 400ml milk/ 150g butter + extra to brush on when cooked/ 2 XL eggs/ 200g marzipan, portioned into 18 sausages/ 100g flaked almonds/ 150g icing sugar to dredge
Method:
1.  Heat the fruit cake mix, butter and rum together until the butter melts. Allow to soak. 2.  In a large bowl, sift together the flour, salt and sugar. Add the yeast in a well in the centre of the flour. 3.  Heat the milk and butter together until the butter has just melted – should be about body temperature. (If it's not warm the yeast will not activate; if it's too hot the yeast will be killed.) 4.  Pour the milk into the well with the yeast and mix. Add the eggs and knead the dough until soft, about 5 minutes. Let the dough prove in a large bowl, covered, in a warm place, until doubled in size. 5.  Knock the dough back and knead in the fruit mixture until well combined. Divide dough into 18 small palm-sized balls. Stretch each portion out to a little in your hands, then roll it up again with a portion of marzipan in the middle. Ensure that there will be a taste of marzipan in each bite. Arrange on a baking paper-lined baking sheet and leave, covered, to prove. 6.  Preheat the oven to 180°C. Glaze the dough with egg, sprinkle on some flaked almonds and bake for about 20 minutes. 7.  Remove from the oven, brush with butter and dredge on plenty of icing sugar.
Presentation tip: Place on a little chopping board and wrap in clear cellophane. You could also include a little knife with the gift.
4. Mini Christmas cakes
Made in one pot, this light and fruity Christmas cake is great for those who don't like the traditional,
heavy fruit cake.
Makes: 6 jumbo muffins
Time: 35 minutes + cooling time
Ingredients:
1 x 440g tin crushed pineapple/ 100g sugar/ 150g fruit cake mix/ 75ml oil/ pinch salt/ 375ml flour/ 5ml baking powder/ 5ml bicarbonate of soda/ 5ml vanilla essence/ 5ml mixed spice (optional)
Method:
1.  In a large heavy-based pot, combine and bring to the boil the pineapple, sugar, cake mix and oil. Leave to cool and add vanilla essence. 2.  Preheat the oven to 180°C and grease a 6-hole jumbo muffin pan. 3.  Sift the flour, salt, baking powder, bicarbonate of soda and mixed spice, and mix into the cooled fruit mixture. Divide equally between the muffin holes and bake for 25 minutes or until a skewer comes out clean. Cool on a wire rack.
Presentation tip: Place on a little butter dish and wrap generously with organza ribbon. You could also include a little butter knife with the gift.