If you're into cool design and top-quality beans, head over to Aura Café in Sandton for your morning caffeine fix.
Located at Signature Lux Hotel in Sandton, Aura Café is a hotspot for foodies and coffee lovers alike. But it's the urban chic design that gives it street cred. We catch up with Frans Bergh and Louis Cottle of Cottle+Bergh Architects, who crafted the interiors and exteriors of this upscale coffee café.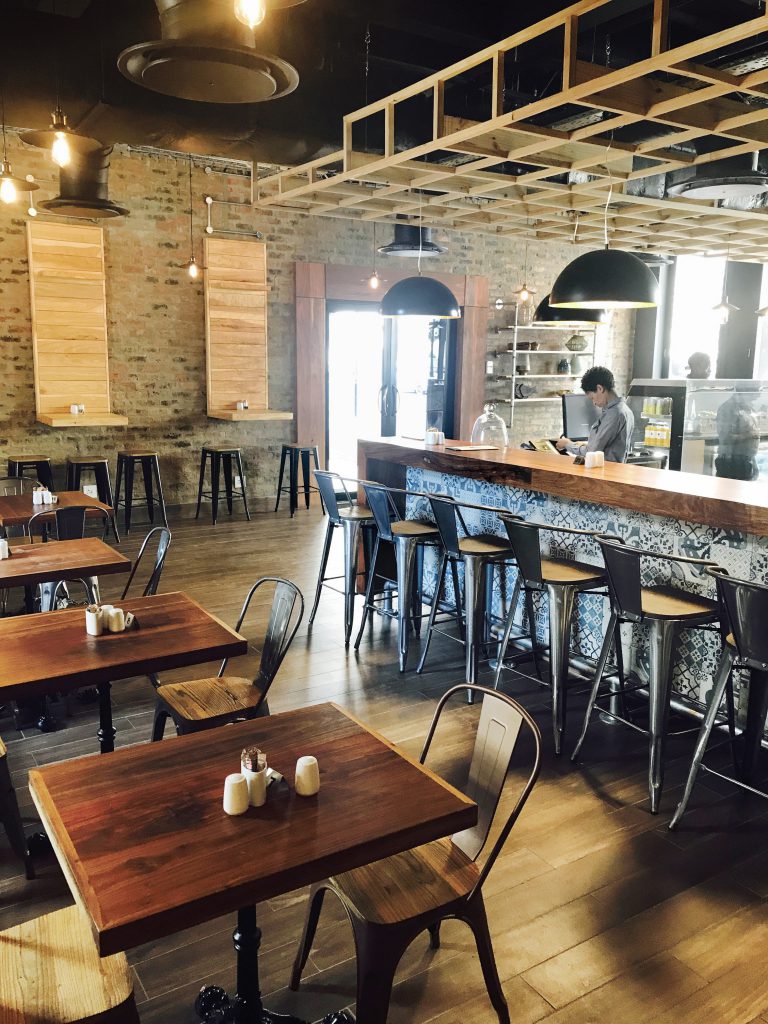 Tell us more about the brief…
The interior had to be warm and inviting, but with a contemporary twist. It had to suit Aura's modern café-style approach, where people can have a quick cup of coffee during lunch or drinks and dinner after work.
The interior fuses a mix of influences…
We love travelling and are always drawn to how different cultures express design in various settings. Naturally we were inspired by the latest overseas design trends, where café culture is hugely popular.
To ensure the interior had an urban chic look and feel, we took an eclectic approach. The café had to reflect the energy and efficiency of pedestrian traffic seen in New York City. To counter this high-octane energy, we turned to Vienna's innate elegance and the city's coffee theatres, where baristas showcase their skills.
We also drew inspiration from the hotel itself. Aura had to sit comfortably within its context, yet retain its unique personality.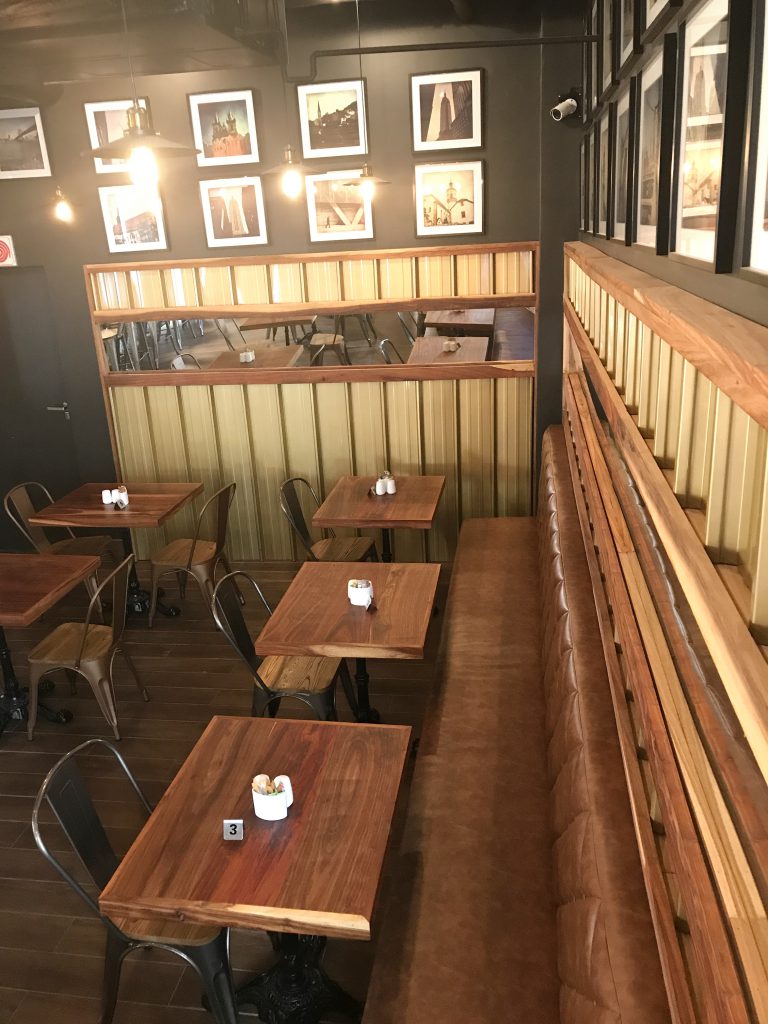 The finishes make a strong style statement…
The aim was to create an urban feel to reflect the café's surrounds. Subtle industrial elements add to this look – ceilings and service infrastructure were left exposed and painted to blend into the design.
Tell us more about the mix of materials…
To give patrons a tactile experience, a lot of emphasis is placed on texture and layering. Exposed stock brick, polished granite, leather and painted mild steel were fused to create a lively, contemporary space. For the tables and countertops, locally sourced solid kiaat timber was chosen for detailed imperfections and a rich, varied grain.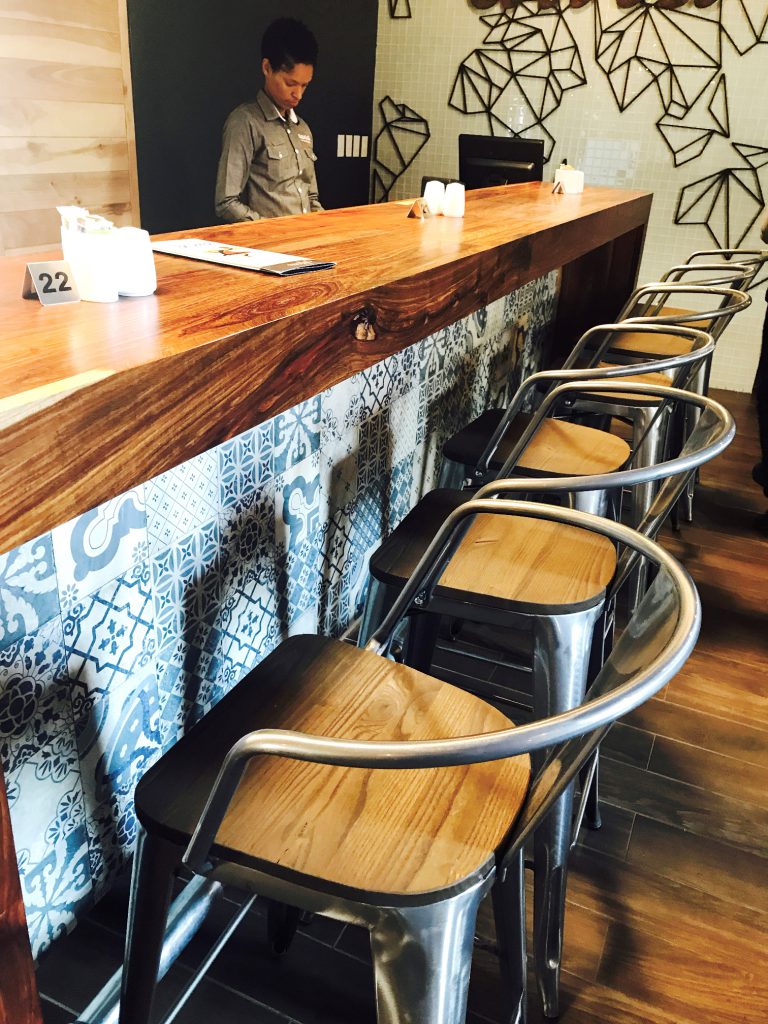 Careful attention was paid to the exterior…
For extra comfort and convenience, we added seating serving as a 'grab-'n-go' for Uber, shuttles and taxis.