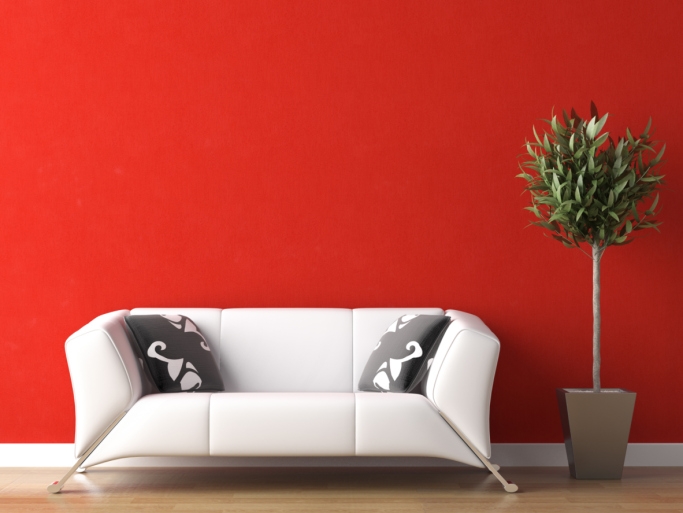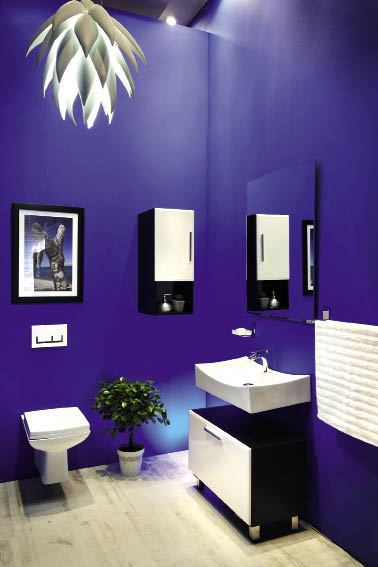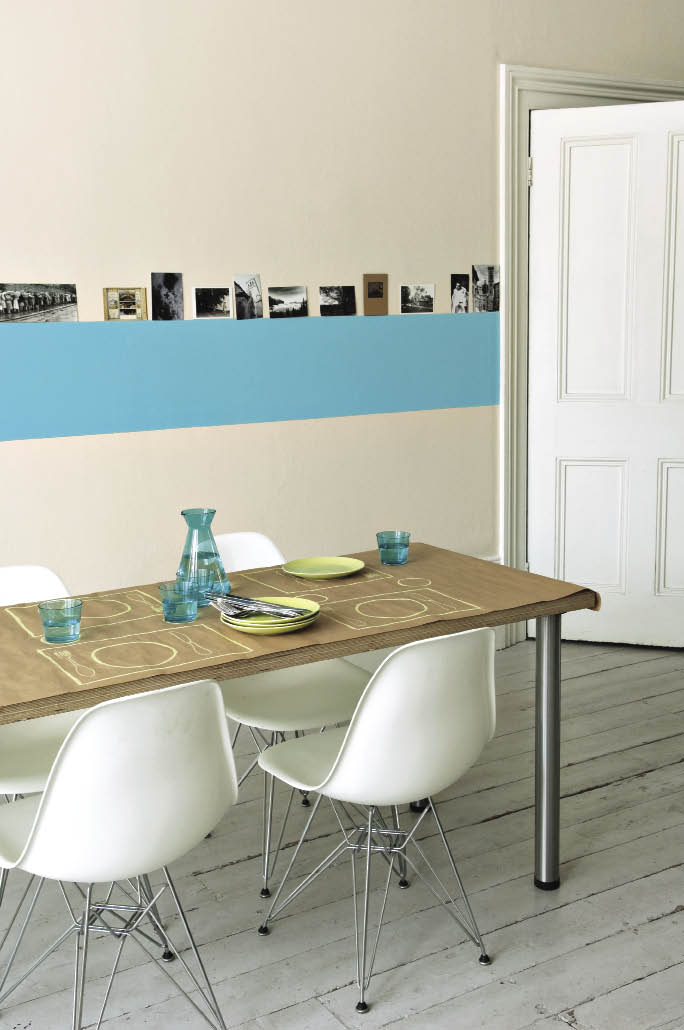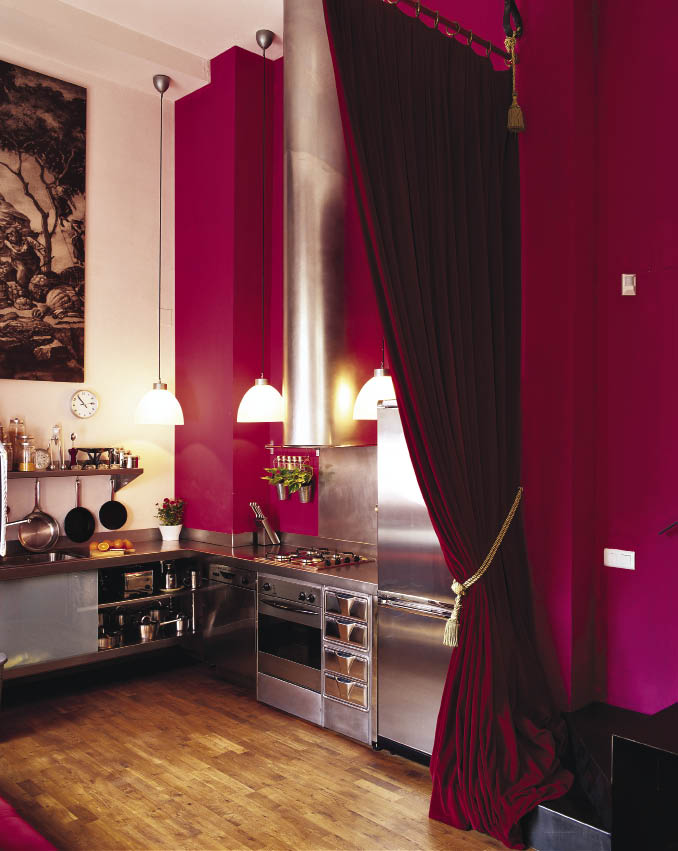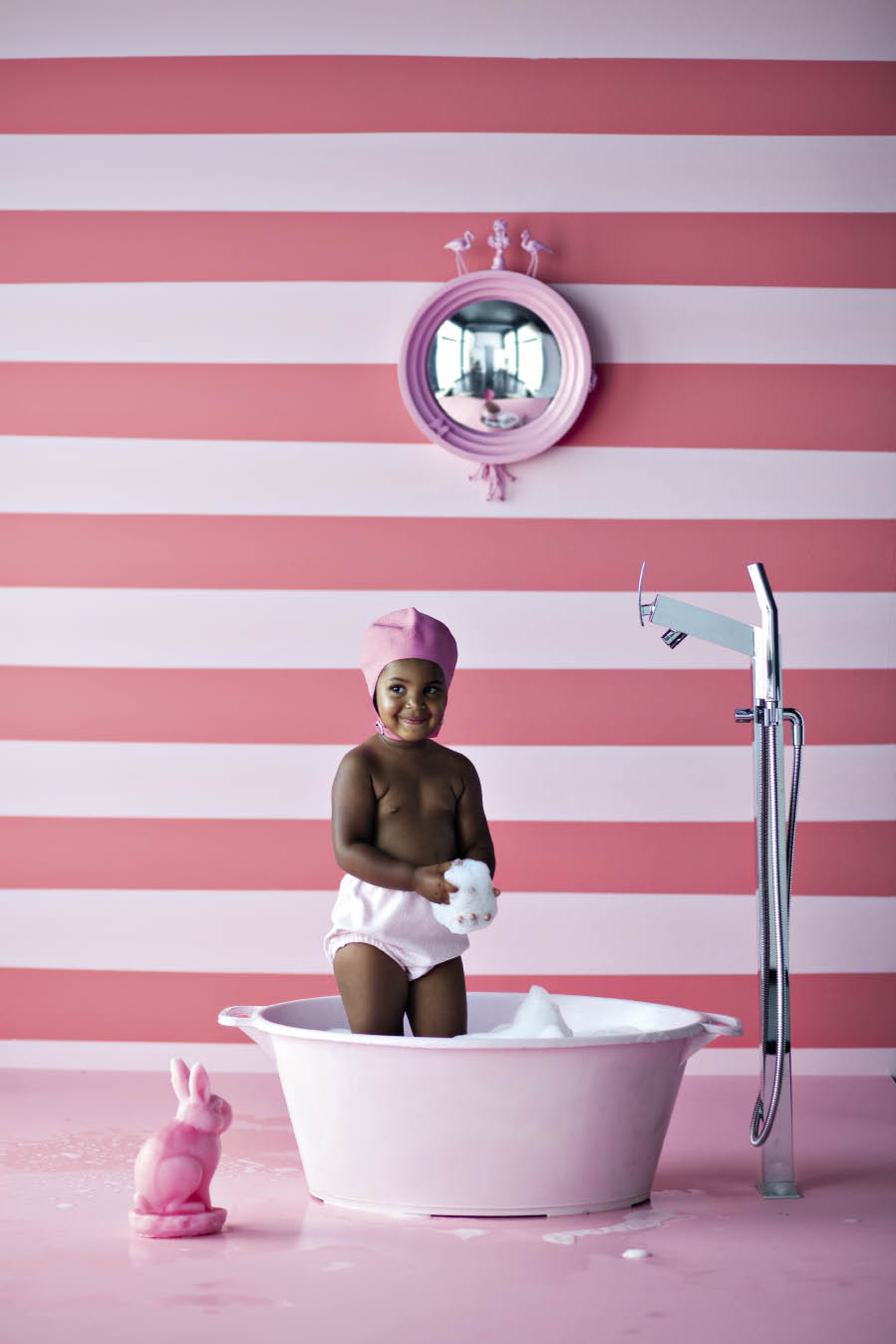 By Justine Olivier
It's hard to imagine a world void of colour. Yet some people find themselves too hesitant to fill their interior spaces with a combination of colourful tones; instead they choose to settle for a mundane palette. And while there is nothing wrong with a subdued palette, a change in colour may be exactly what your interiors need.
Mixing and matching, creating contrasting or complementary colour combinations can dramatically change a room by bringing these spaces to life.
Never underestimate the impact that a great colour option can add to the overall ambience of a room. We all know that particular colours influence and bring out certain moods in us, and create a certain ambience in each living space; therefore, it is important to keep in mind what emotion and/or ambience you would like each area to convey. Colour, just like music, can uplift the soul, and cultivate a relaxed and serene ambience for you to enjoy. Also, it is your home – your very own sanctuary – so ensure that the colour or colours you choose are options that you can live with, at least for the next few months until you wish to change it again. Colour can also bring with it the illusion of space, making a room look bigger than it really is.
Simon Fraser, of Midas Earthcote Paints, says: "The use of strong, strident colour is growing. More architects and their clients are wanting to break out of the reserve of 'safe' monochromatic palettes by using flashes of bright colour."
"Colour adds warmth and cosiness to a room, it complements the furnishing and decor, and in a dark small room it can brighten and give an illusion of space," explains Merle Rifkind, of Northwest Paint Distributors. The exciting thing with so many colour options available is also the fact that there are many techniques you can use to apply these to your walls, and make them a decorative feature too.
Claire Bond, of Plascon, says that texture is currently a big design element – and has been for the last five years – as well as feature walls and colour blocking which entails painting different sections of a room in different colours.
Some of the more popular paint techniques for your walls include colour washing, sponging, combing, paint ragging, stippling, graining, and stencilling, to name a few. Each brings a certain dynamic element to your interior walls in terms of a unique decorative technique. Don't be hesitant to try some of these techniques; you never know what dynamic element you'll add to the overall style of your interior.
"Choosing to do a decorative paint technique yourself instead of hiring a decorator will save you a lot of money. If you're a beginner, you might be worried about the finished result not looking professional enough. However, interesting paint techniques do not always have to be done by a trained decorator to look striking. Experiment, have fun and sit back and take total credit when your guests are blown away by the incredible style and decorative flair of your home," adds Jack's Paint and Hardware experts.
Accent walls are a great addition to any interior. Basically, an accent wall is painted a different colour from the rest, either reinforcing a colour scheme (already laid out through soft furnishing and so forth), or adding a focal point for the room. Whether you choose to be daring and pick a vibrant colour or opt for a more classic, subdued hue, an accent wall can significantly enhance the ambience of a room. Also, if your home has a great architectural focal point, then you can make that feature stand out even more by making it a different colour, either contrasting or complementary.
Strips, whether vertical or horizontal, are another great way to spruce up a room and create interest. Experts at Versus Paint explain that by painting vertical strips using paint in the same colour but different finishes produces a wallpaper appearance with ribbon strips. "Choose the same colour and purchase it in two finishes such as premium sheen and Versatex. Paint the wall first in the sheen colour. Then, use a level and painter's tape to tape off vertical strips that are 8 to 12 inches wide. Paint the insides of the strip with the textured finish and remove the tape," explain the Versus Paint professionals.
Keep in mind that paint is more than just colour. "Paint modernises, refreshes and adds monetary value to your home," adds Merle. So whatever your reason for adding life to your interiors, be it through a bright and vibrant colour, or classic, muted and more subtle shades, and whatever shape, style, design, texture or technique catches your fancy, colour brings the sparkle out in life and your interior spaces.