Photographs Graeme Wyllie, Paint techniques and text Charlie Vettori
With a bit of clever trickery, you too can create an aged, mottled appearance like you would find on the walls of a timeworn cottage in the French countryside.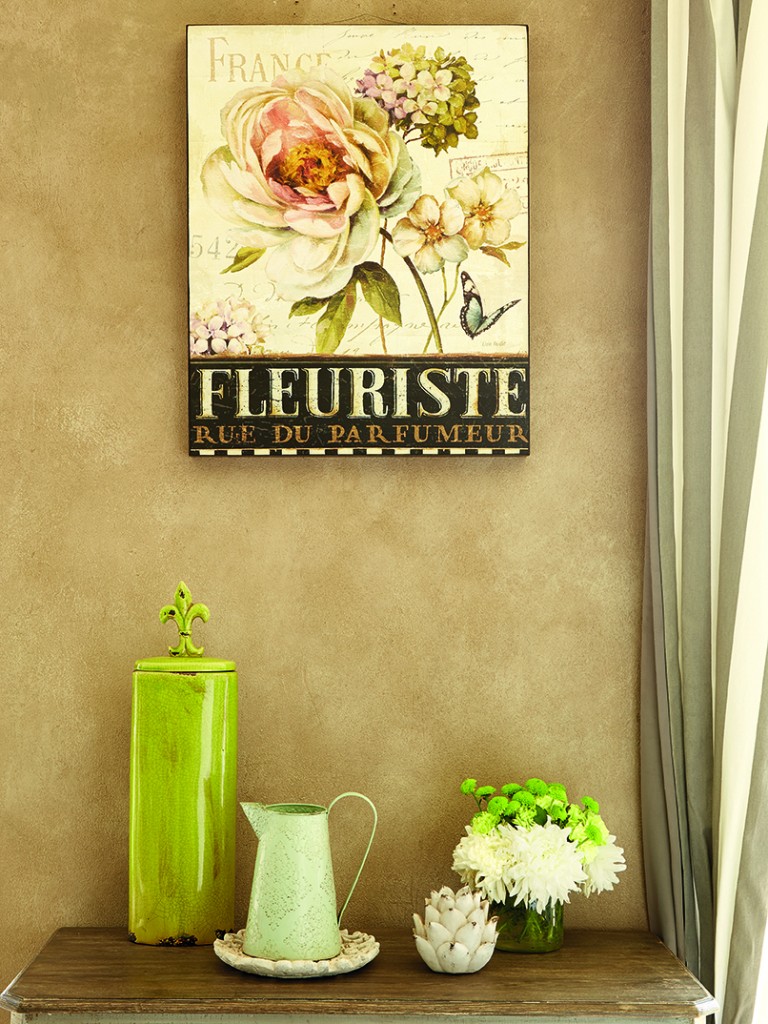 You will need:
Paint: Plascon Double Velvet in Safari Tan (EC29), Plascon Double Velvet in Sombrero (EC24) and Plascon Paint Effects stainer in black.
Other: Two large containers, two large laying-on brushes, a bucket of water and Plascon acrylic scumble glaze (GSL 2).
Preparation:
Paint your desired wall or walls in two coats of Safari Tan, allowing the paint to dry between coats. Mix one part of the Sombrero with one part water and one part acrylic scumble glaze. Add a drop of black stainer to darken the mixture slightly.
Get the look:
Step 1: Wet the dry Safari Tan wall using a large brush and, before it's dry, apply the paint –and –scumble mixture in manageable – sized areas.
Step 2: Blend the mixture using a large dry brush until it starts to get sticky and there is a random blend of darker and lighter patches, taking care that the edges of the paint remain wet and the wet paint edge is continually applied ahead of the blending process.
Step 3: To exaggerate the effect, use a dry brush with very little Safari Tan paint on it, and dry-brush randomly over the surface to create soft, lighter patches.