Add a new layer of integrated functionality to your home with these on-trend open-plan kitchen design ideas.
1 Ergonomic design
Open-plan kitchens call for striking balance between practical, high-performance features and a liveable multi-functional environment. All while seamlessly blending into your home's interior.
Finishing touches: "Good workflow, proper storage and comfort of motion for those working in the kitchen play a key role in functional open-plan kitchen designs," says Stephanie Forbes of the Kitchen Specialists Association.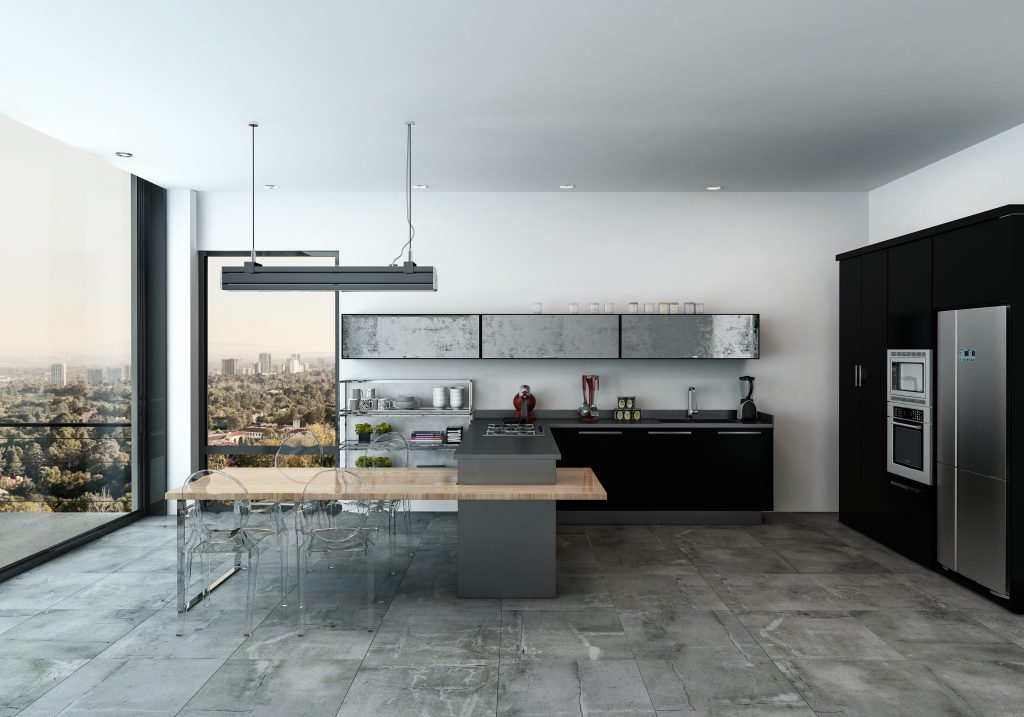 2 Made to measure

Now, more than ever, hi-tech, user-friendly finishes present an effortless take on new-generation open-plan kitchens.
Finishing touches: Manufactured and installed by Dezign A Door, this Scandinavian-inspired kitchen in Steyn City, Johannesburg, epitomises uncluttered appeal and simple, clean lines. With a focus on clean lines and modern finishes, traditional kitchen doors take a backseat to drawers with J-grip handles.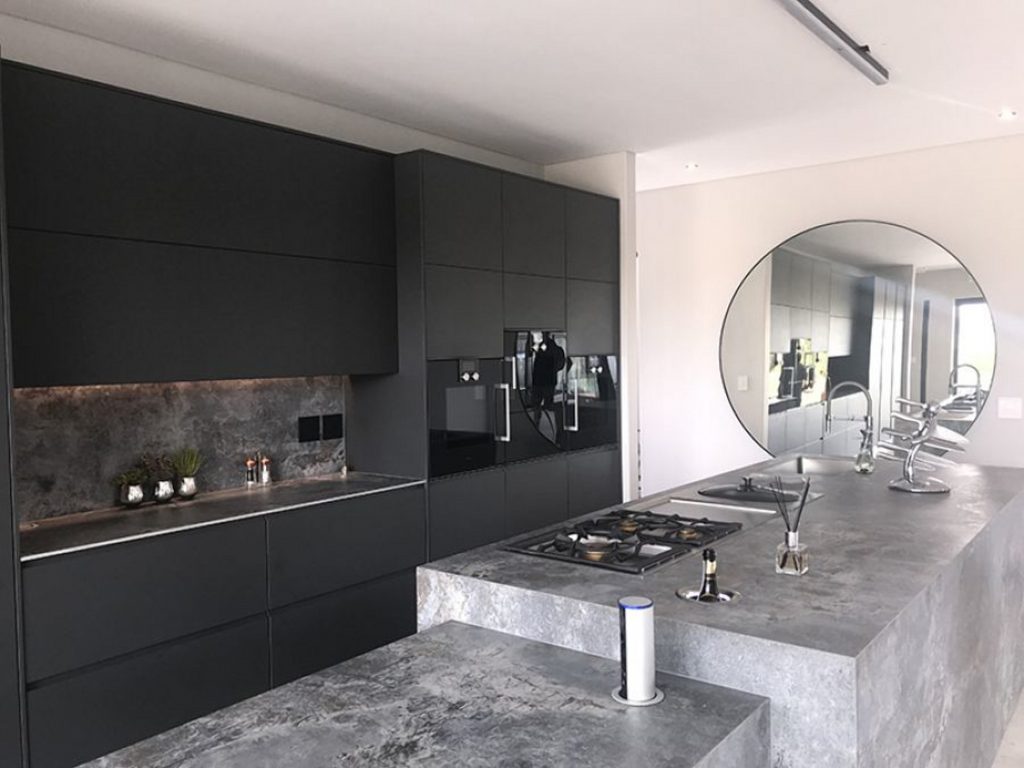 3 Island style
Sufficient counterspace is one of the cornerstones of a well-designed open-plan kitchen. "The great thing about an island is that it can fit any kitchen design," says Forbes.
Finishing touches: "When designed correctly," says Forbes, "kitchen islands are both practical and aesthetically pleasing."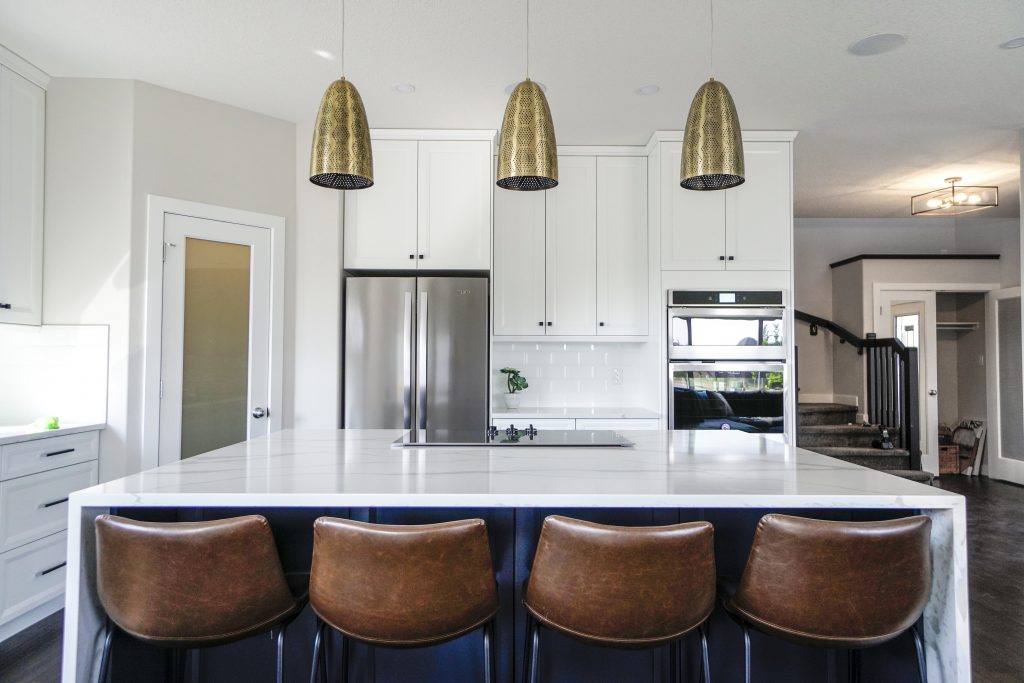 Depending on your specific needs, the island can be positioned to form an integral part of your workstation. At the heart of this layout, a large island creates the perfect spot for creative cooking.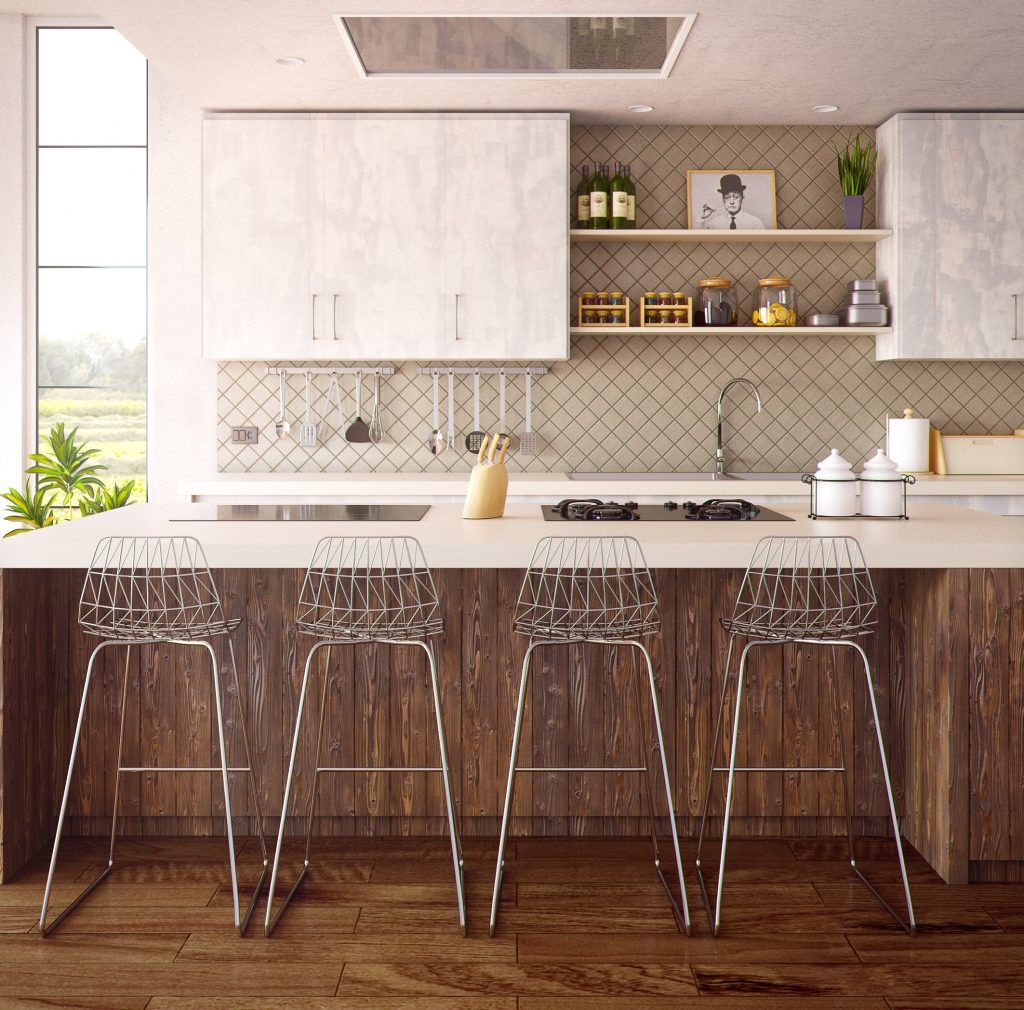 "When installing a hob on a kitchen island, it's a good idea to add an extractor, especially with open-plan designs," advises Forbes.
4 Divide and conquer
While open-plan homes have become our living spaces of choice, there's still a need to delineate areas to create a sense of intimacy.
Finishing touches: "In an open-plan design, statement kitchen islands can be used as a savvy divider between the kitchen and the rest of the home," says Forbes.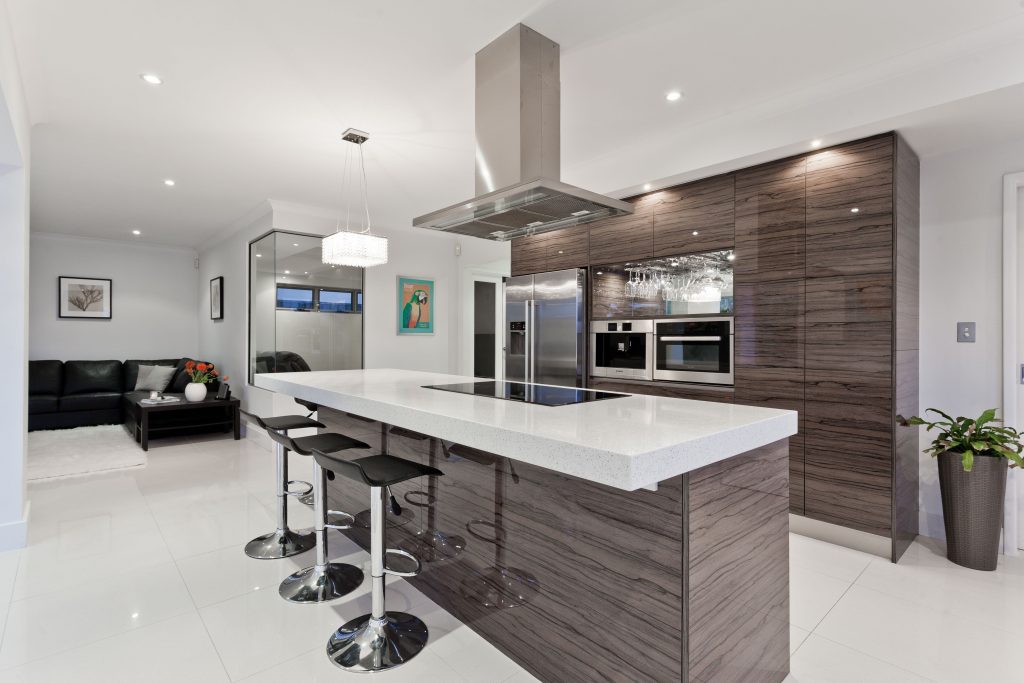 An island that divides the kitchen and patio is a multi-purpose must-have if you're an avid entertainer. "Generous countertops are the ideal meeting point for your guests," notes Forbes. This way, they can socialise with you in the kitchen without intruding on your workspace.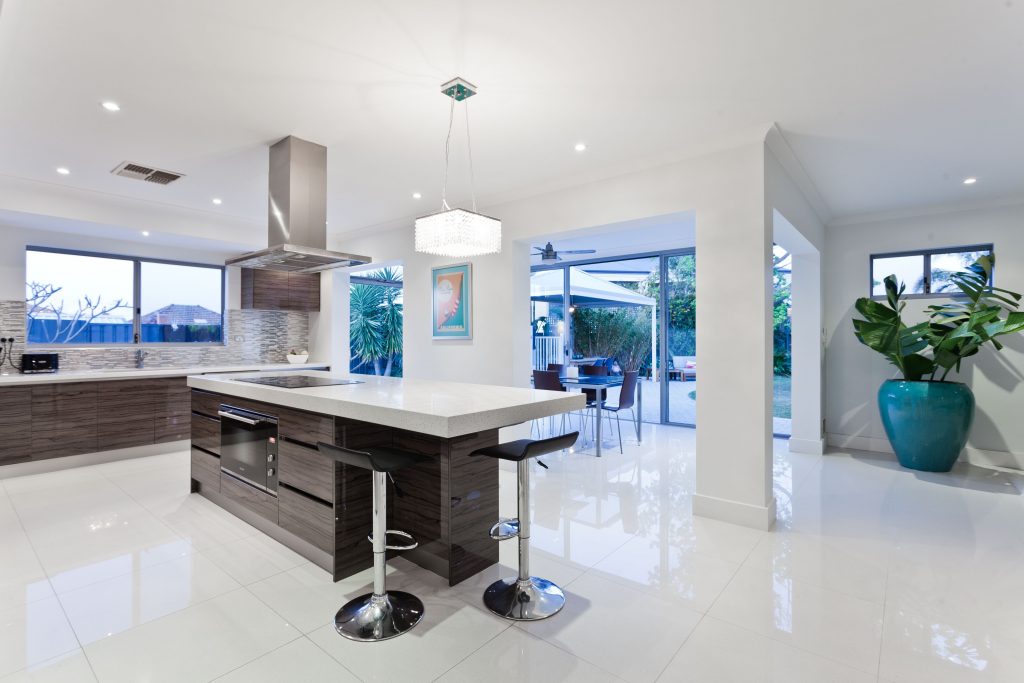 5 Making the connection
The kitchen is the heart of the home, as the old adage goes. But as our lifestyles change, so do our kitchen design needs.
Finishing touches: Thanks to South Africa's sunny weather, kitchens that lead to the patio have become popular architectural additions. "It's vital that your kitchen is the central hub of activity to ensure it is practical for entertaining and that the host is never far from the guests," recommends Forbes. Foldback glass doors are the ideal way to create a seamless transition to your patio.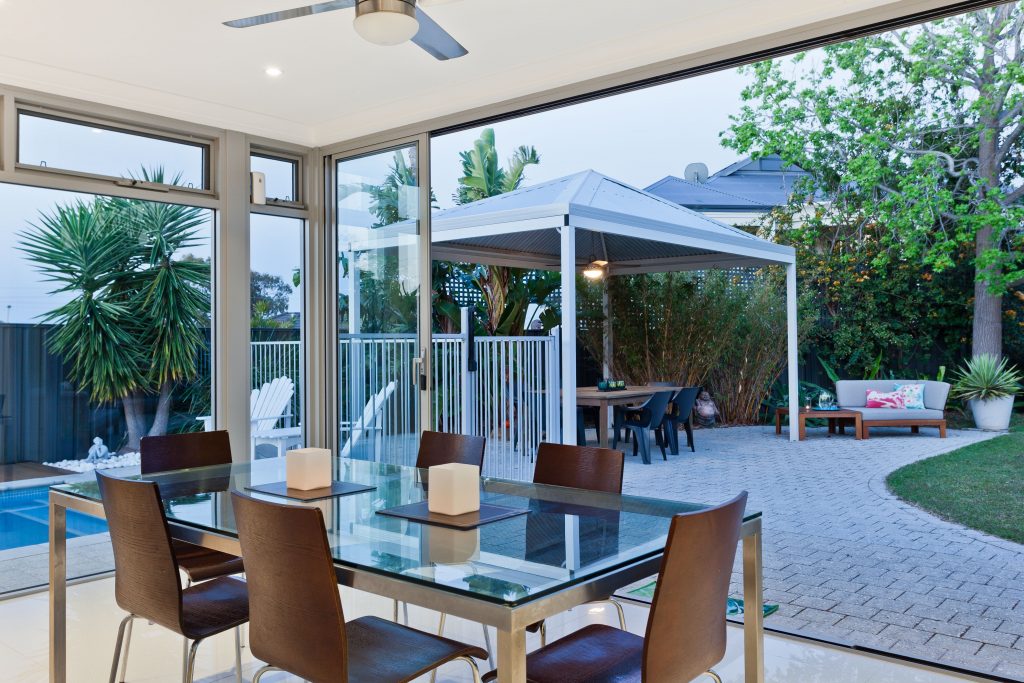 According to Klyne Maharaj, marketing manager at The Kitchen Studio, many home owners are taking the popular indoor-outdoor trend one step further with open-plan outdoor kitchens.
Kitchen cabinets or work surfaces that are exposed to the elements must be durable enough to withstand UV and water damage. For cabinets, wrap doors offer a high level of durability. "For a more modern and high-end look, consider UV-resistant 2mm semi-tempered glass," says Maharaj.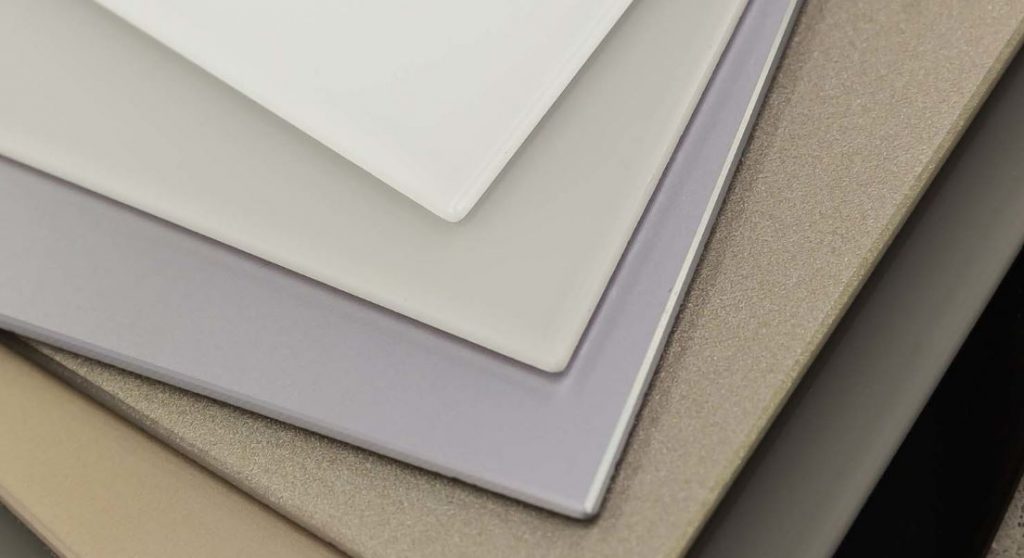 6 Ultra-modern colour combos
Spacious open-plan kitchens are the ideal space to express your colour preferences. Make the ultimate design statement by using charcoal and white as base palette for custom-designed cabinets, walls or floors.
Finishing touches: Craft a sophisticated look by juxtaposing glossy and matte charcoal and white surfaces with pops of gold and textured elements.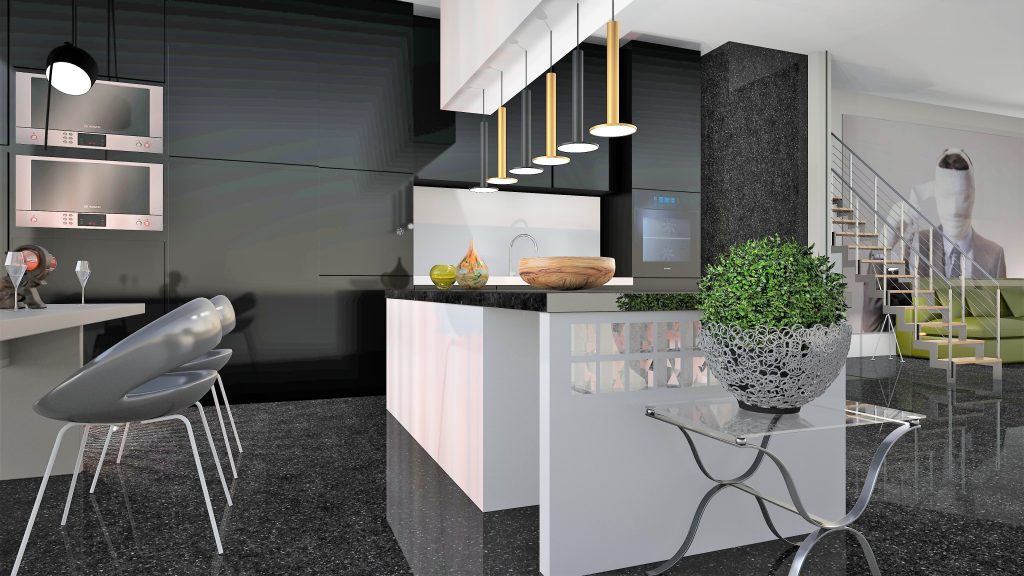 If you're overwhelmed by the dark side, add gooseneck taps to a marble kitchen for a monochromatic space that's still light and luxurious.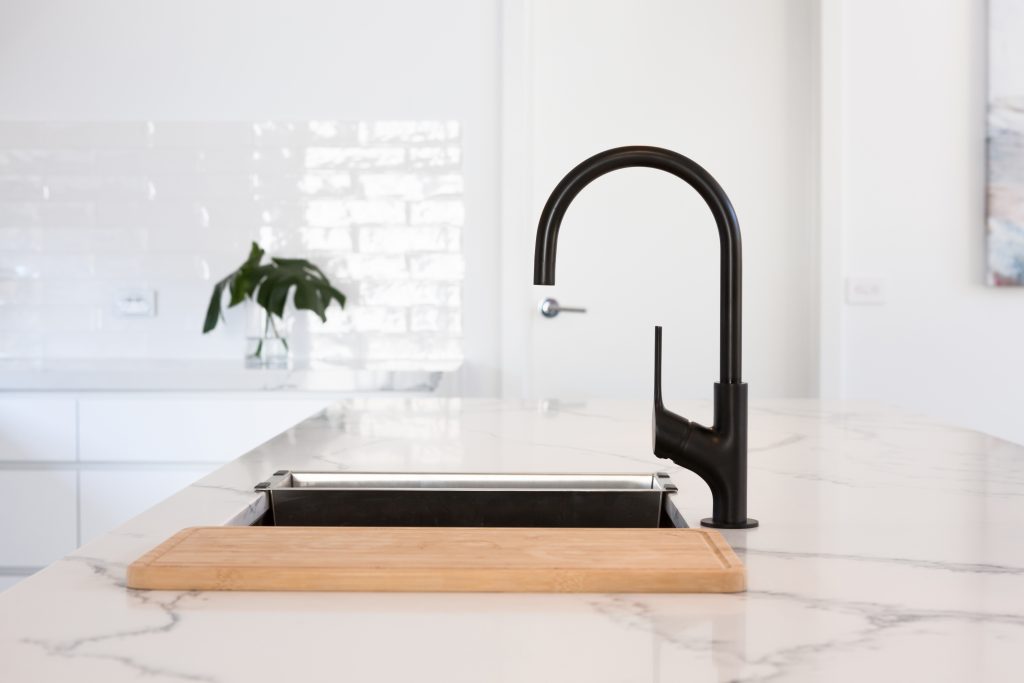 7 Kitchen harvest
Urban farming is no longer limited to outdoor areas. International designers have now found a way to incorporate fully automatic, small-scale vertical farms into modern open-plan kitchen designs.
Finishing touches: No larger than a standard refrigerator, this revolutionary concept is a space-saving way to ensure a year-round supply of fresh produce. We look forward to seeing similar designs in South Africa in the near future.
8 Light the way
Well-designed and -executed task lighting is a key consideration in open-plan kitchens Always ensure your key work preparation, cooking and sink areas are well lit, so that you don't have to strain your eyes while working.
Finishing touches: Add a spark of after-dark appeal to your kitchen with statement lighting. Strip- and downlights in neon blue are fresh additions to any modern kitchen.