Cosentino launches Silestone® Loft, a new series of five colours inspired by industrial style. The origin of this style dates to the mid-20th century. In those days, abandoned factories, large workshops and warehouses in several New York neighbourhoods were turned into open-plan housing, or what became known as loft apartments. Back then, concrete, cement, beams, pipes and the deliberately unfurnished look became a central and popular look within many homes, turning the industrial appearance into a trend that is still very much evident today.
It is the connection between the past and the present that has led us to create the Silestone® Loft series: Camden, Poblenou, Seaport, Nolita and Corktown. Do these names ring a bell? These represent five iconic neighbourhoods with a distinctive history and industrial aesthetic reflected in their streets, buildings, urban furniture and interior decoration.
Silestone® Camden is inspired by one of London's most influential alternative neighbourhoods. A soft, delicate and consistent grey, with a fine grain and a very subtle white veining. Silestone® Camden is a cement grey. It is a versatile, adaptable colour, easy to incorporate with any decoration thanks to its homogeneity.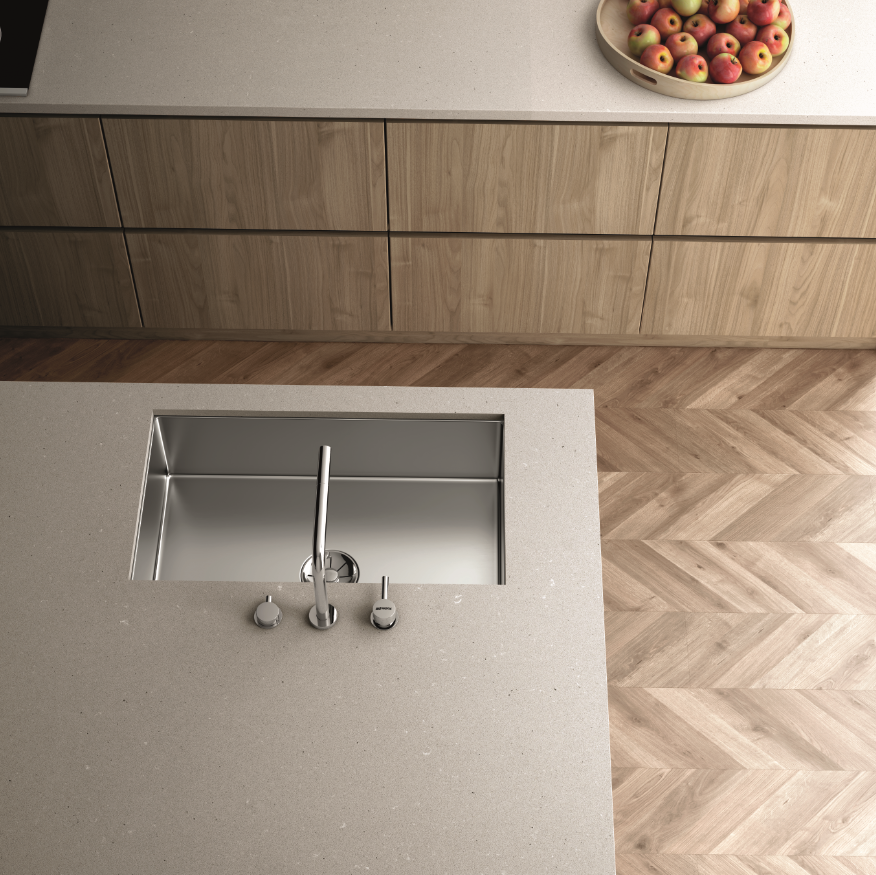 Silestone® Poblenou is inspired by the epicentre of the Industrial Revolution in Barcelona. A warm shade of grey with very subtle veining on its surface and a sandy background that brings brightness and offers a comforting texture and familiar ambience.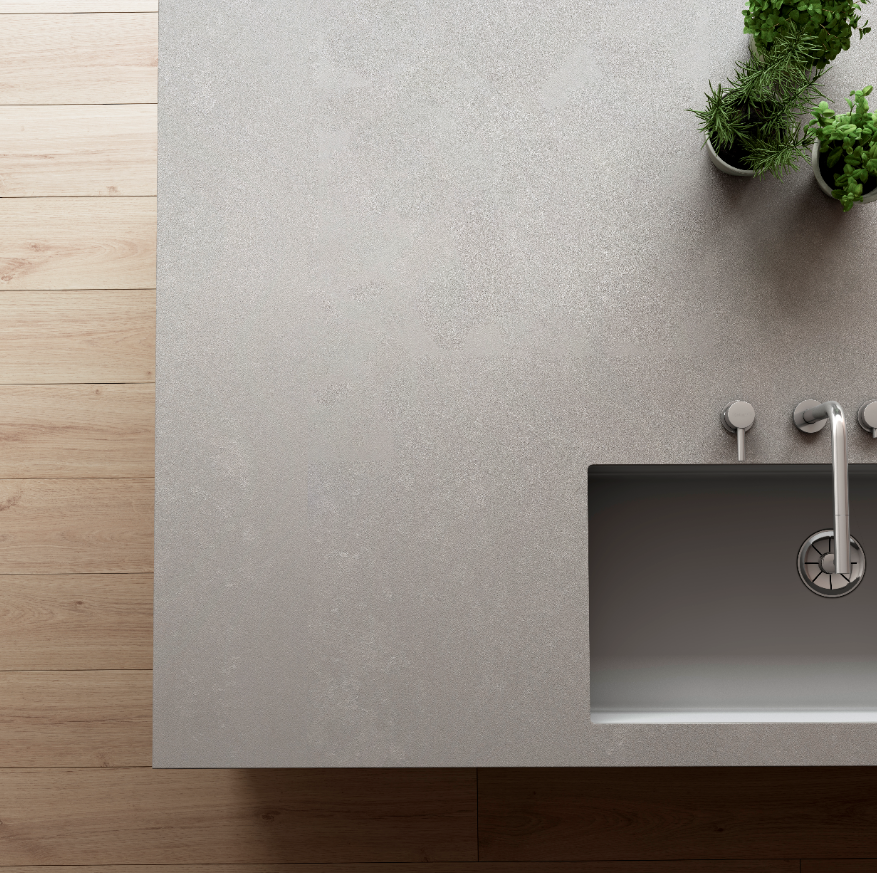 Silestone® Seaport reminds us of the small seaside district in southeastern Manhattan, where the past coexists peacefully alongside docks, restaurants and shops. Silestone® Seaport is very similar to dark, worn cement, and its striking white shades blend in perfectly with the background.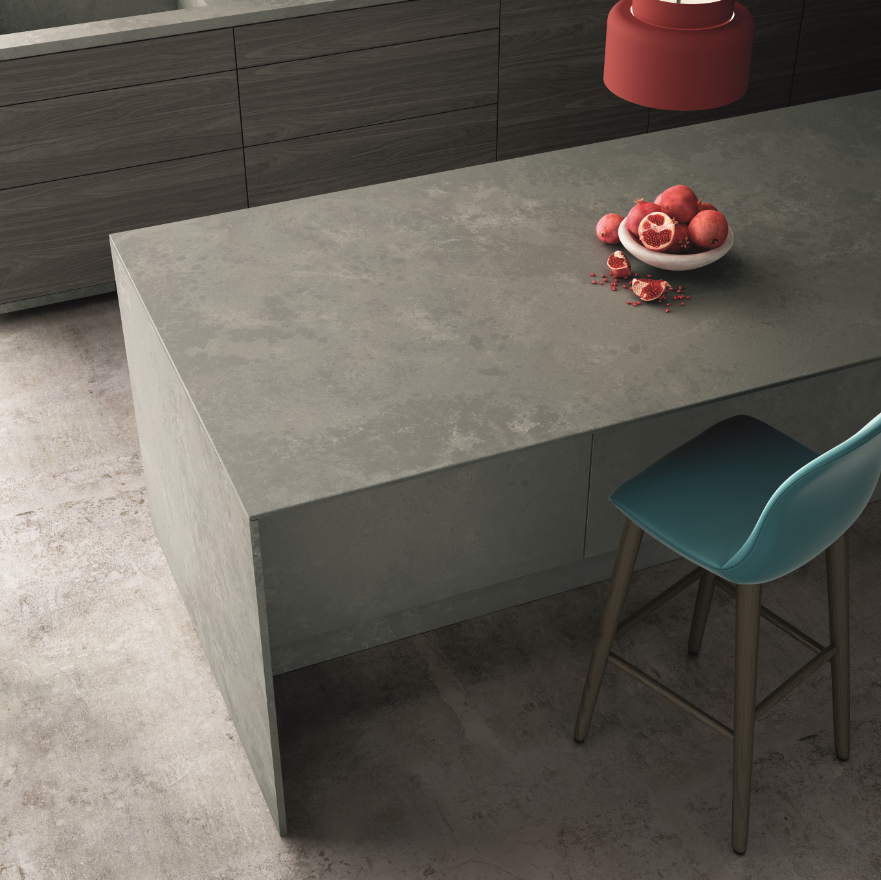 Silestone® Nolita is another New York-inspired creation. Specifically, it is inspired by a neighborhood that was avant-garde even before it was given the name Nolita (North of Little Italy). The white shade of Silestone® Loft collection. Nolita is cold and industrial. Blended with shades of whites and light greys, it creates an elegant, fine line, free of strong contrasts.
Silestone® Corktown has been inspired by the light and shade of a Detroit neighbourhood, which grew up amid steam, pistons and the sound of engines. The most intense, solid and deep black of the Silestone® Loft collection. Its dark background blends beautifully with intense brown touches and an extra matt finish. Silestone® Corktown effects are evocative of worn surfaces that have experienced the passage of time. Character and elegance united together in colour.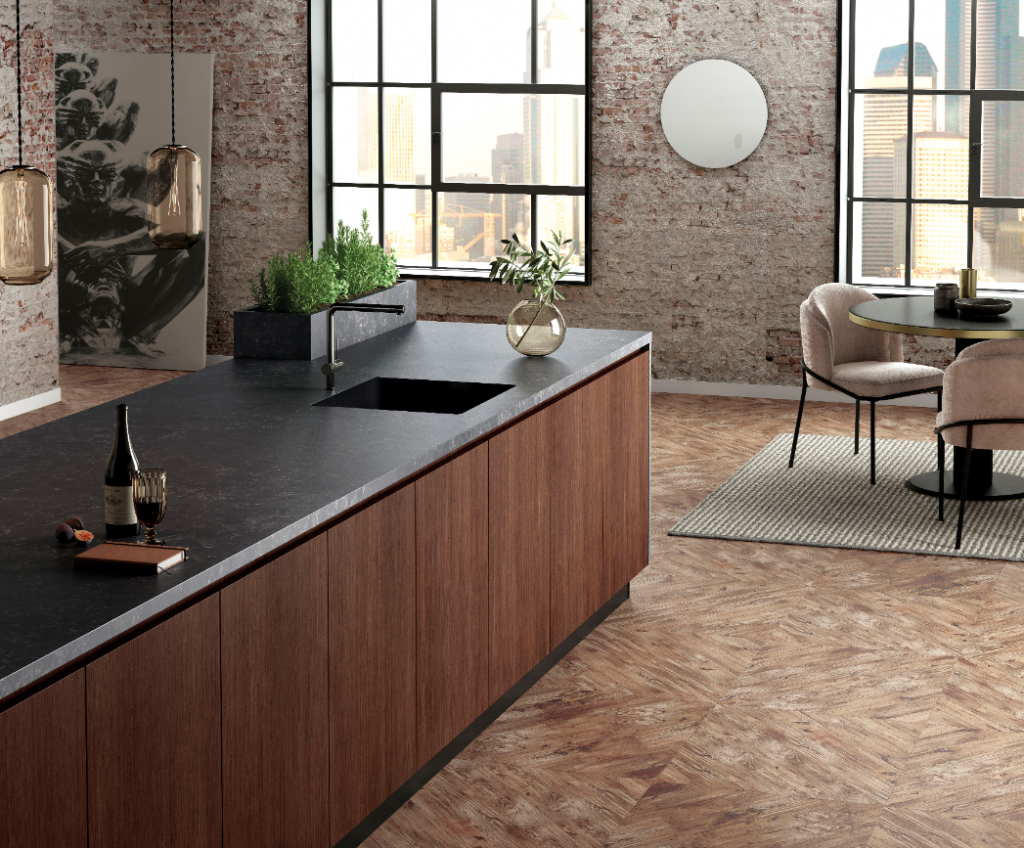 Visit www.cosentino.com/en-za
Attend the online launch to stand a chance to win a prize to the value of R10 000! Click here to register.