Featuring black in the bathroom is a cost-effective way to add the "glam factor" to your space. It is one of the most popular and chic colour options to choose from and is an incredibly versatile hue that looks great when teamed with other colours. A few bathroom experts share their top tips to accessorise with black.
Take a subtle approach
"Although it may be daunting to incorporate black and dark hues in your bathroom space, the key is to not go all out. Although black goes with everything, it can make an already small space feel too enclosed. Adding just a few black accessories or sanitaryware will most definitely give you the sophisticated look. If you've opted for black sanitaryware as your 'black' option, which is a win, black paired with metallic finishes never goes out of fashion, so pairing brushed/matt or bronze accessories will be the epitome of style." – Nicole Russell, Italtile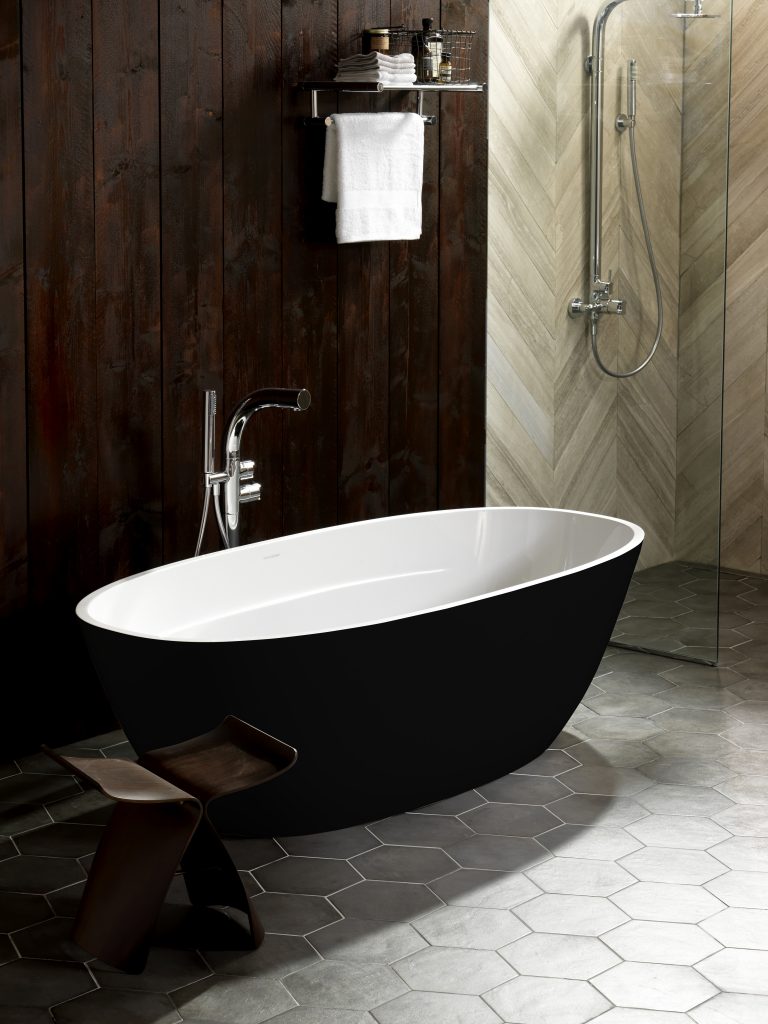 Be happy
"With Happy D.2 Plus, Duravit has teamed up with sieger design to realise current trends in colours, design, and finishes. The archetypical open oval of the Happy D. design classic also runs through the elements of this new, supplementary range. Always wanted something special for your new bathroom? Happy D.2 Plus is the solution. With black ceramics you can conceive an eye-catching design statement. The consistent colour concept of Happy D.2 Plus also extends to toilets and bidets in Anthracite Matt, with the interior of the toilets finished in glossy Anthracite for optimum hygiene. More highlights can be created with matching accents. Especially suitable are the accessories of the Starck T series by Duravit and Philippe Starck in Black Matt, which combines functional rigour with organic forms." – Adele Botha, Waterstone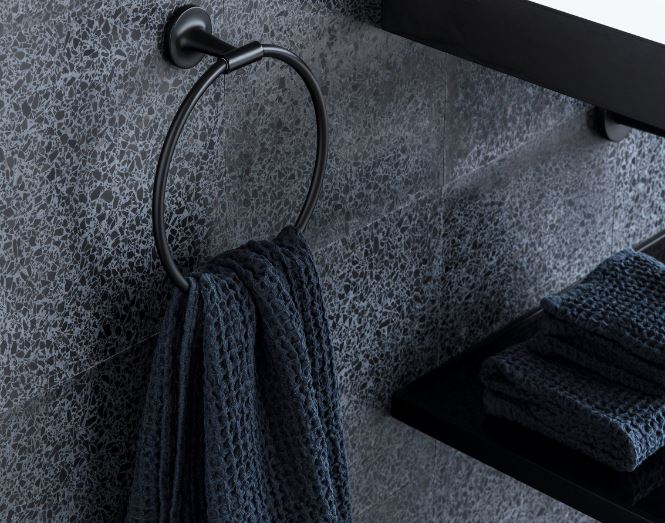 Go for black and light
"At HandleCo., we're all about incorporating accents of black against light/natural backdrops. This is the most effective way of showcasing the colour and making it 'pop'. Black against white is a classic and our go-to colour-combo. Another timeless pairing in black sanitaryware with white subway tiles – this duo is guaranteed to stand the test of time. If you're going with black sanitaryware, you can also tie the theme to the walls by using a black border or a Listello line." – Larry Mallach, HandleCo.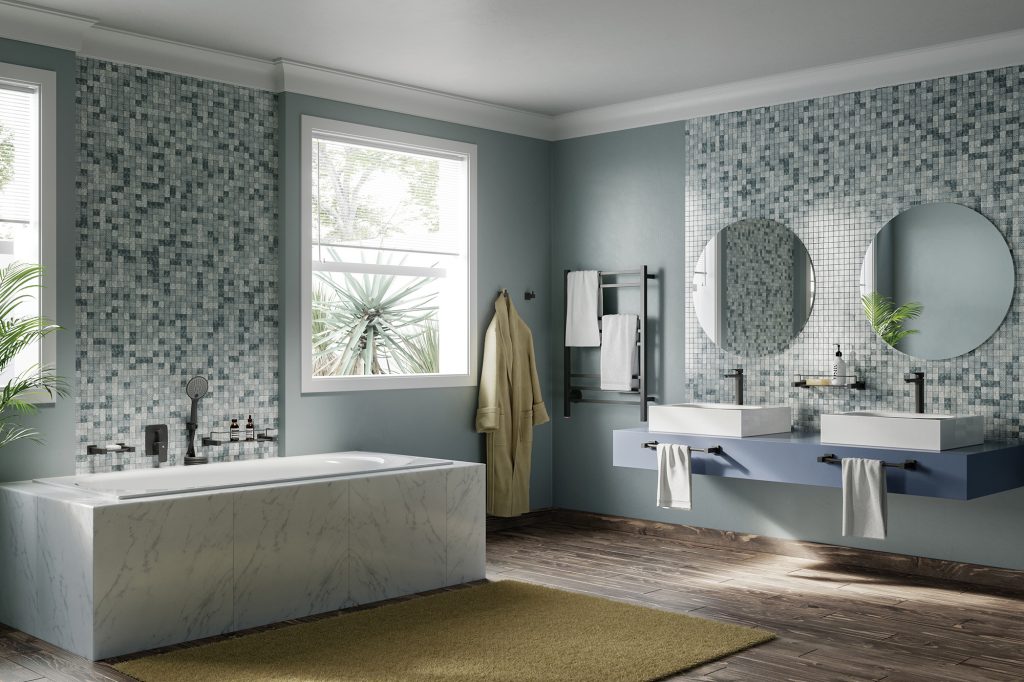 Consider your budget
"Clearly your budget will play a defining role. If it is on the tight side, opt for an accent wall and black accessories. A pitch-black backdrop for your crisp white tub will lend a striking surprise to the space. You can balance the wall with strategically incorporated black accessories. Consider adding a black shower basket, black tumblers, robe hooks, soap dispensers, or towel handles to make a bold statement on a tight budget. But try to maintain a monochromatic palette to avoid a cluttered and unorganised look. You can also opt for matt black showerheads and taps – paired with grey walls, it will give you a stylish and trendy look. Should you be able to spend more on your project, you may want to consider installing a tub with a black exterior. Bathtubs and basins can be finished in a matt black exterior, creating a striking centrepiece. Investing in a black bathtub and basin should be sufficient to give your space the black look without adding extra black accessories. A black bath can complement any colour scheme, and should you change your mind, the black exterior of a DADOquartz bath and basin can be removed at any time at your home." – Elizma Nass, DADOquartz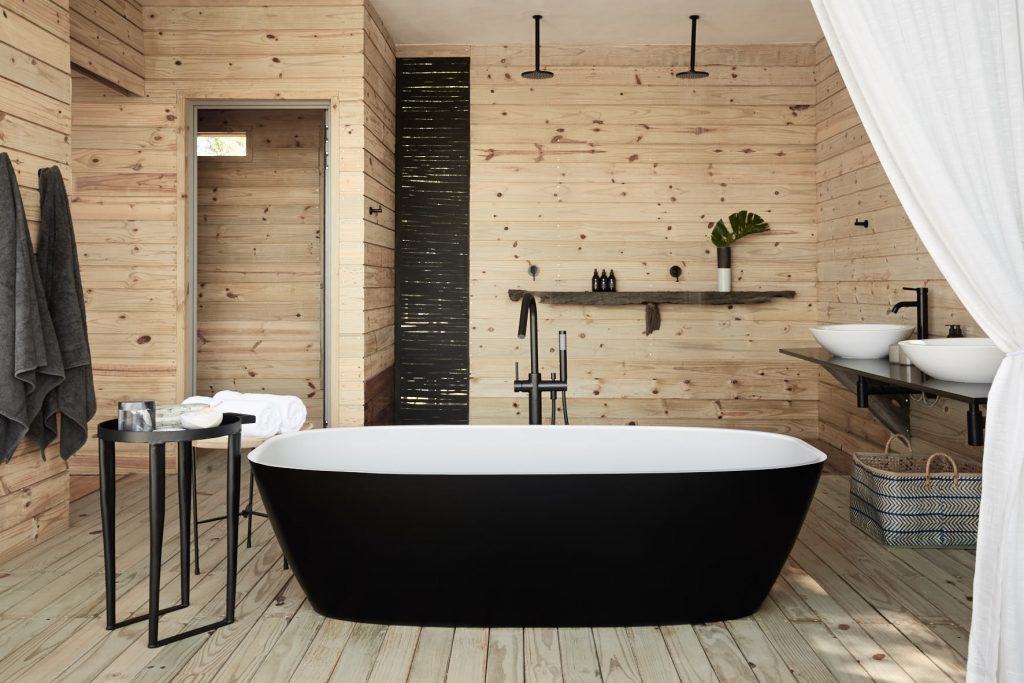 Featured image: DADOquartz (left) and HandleCo. (right)