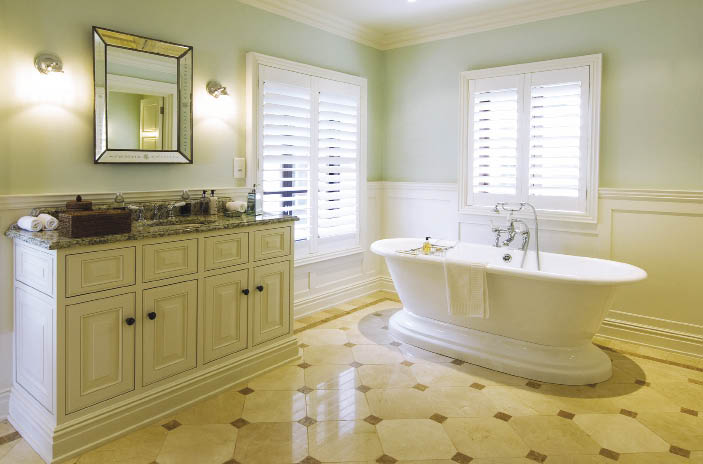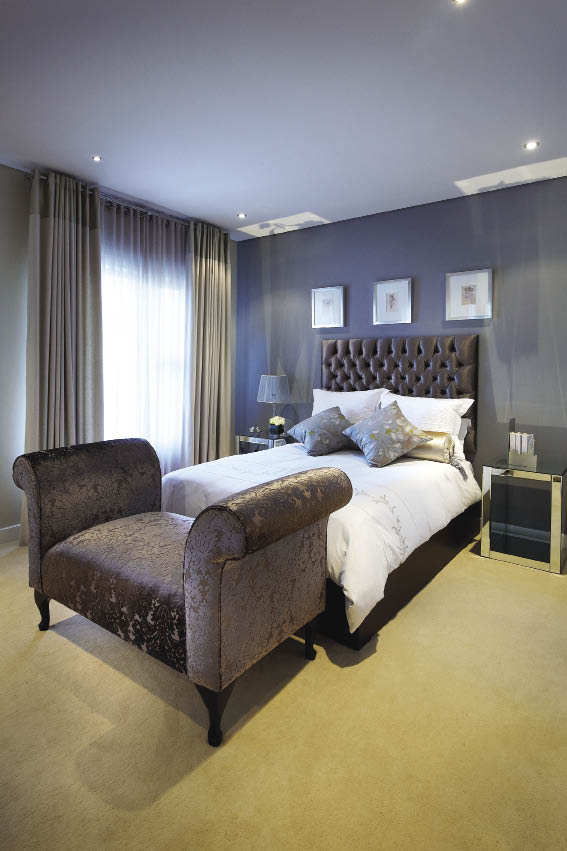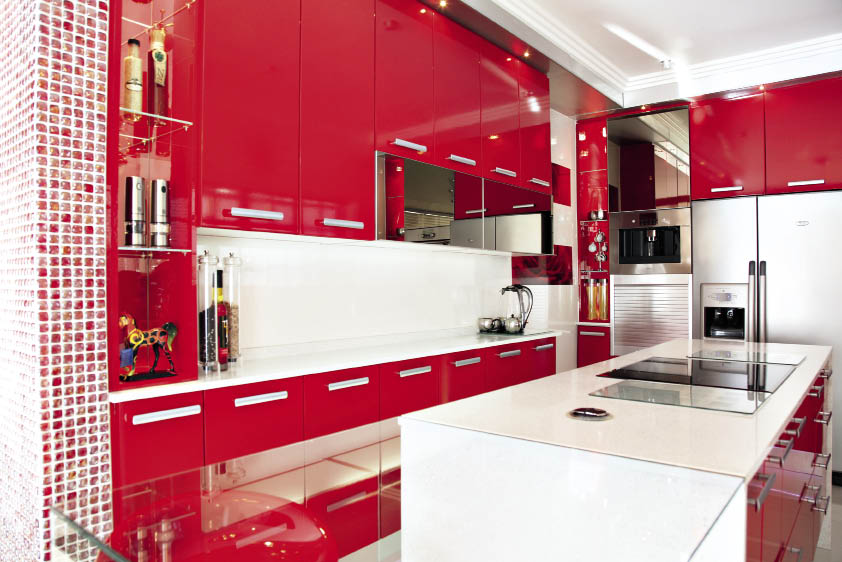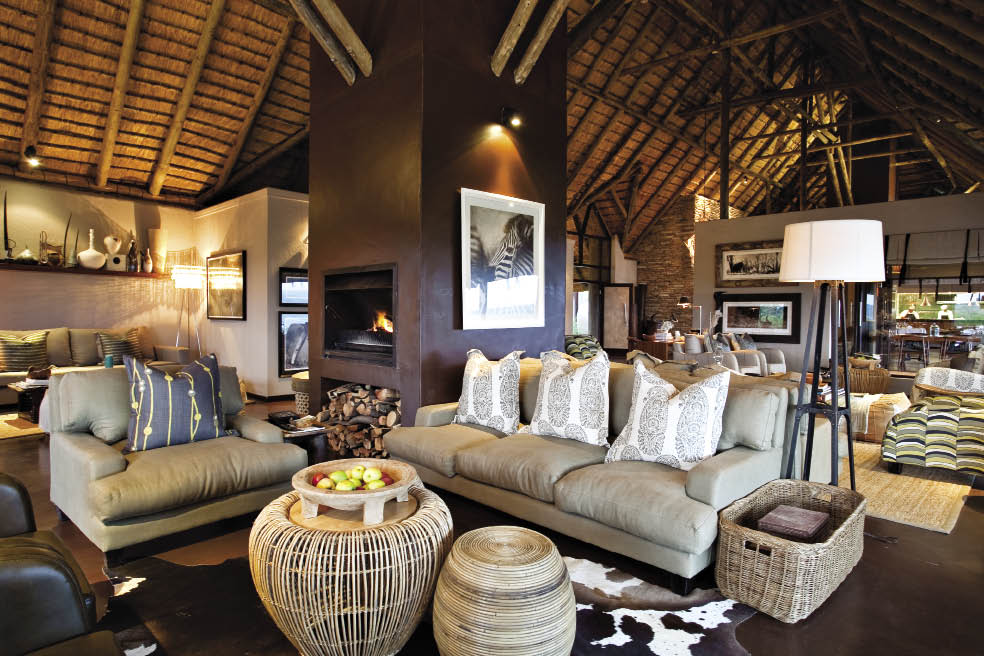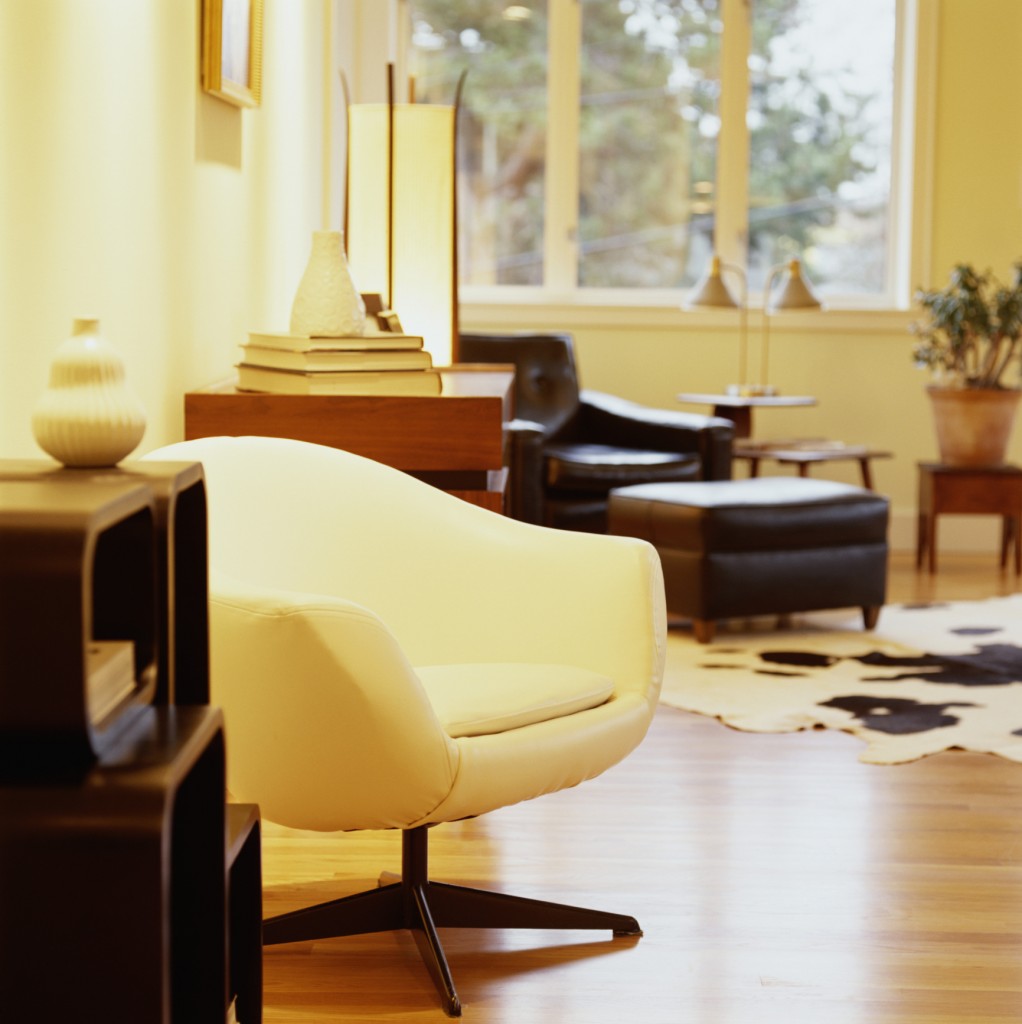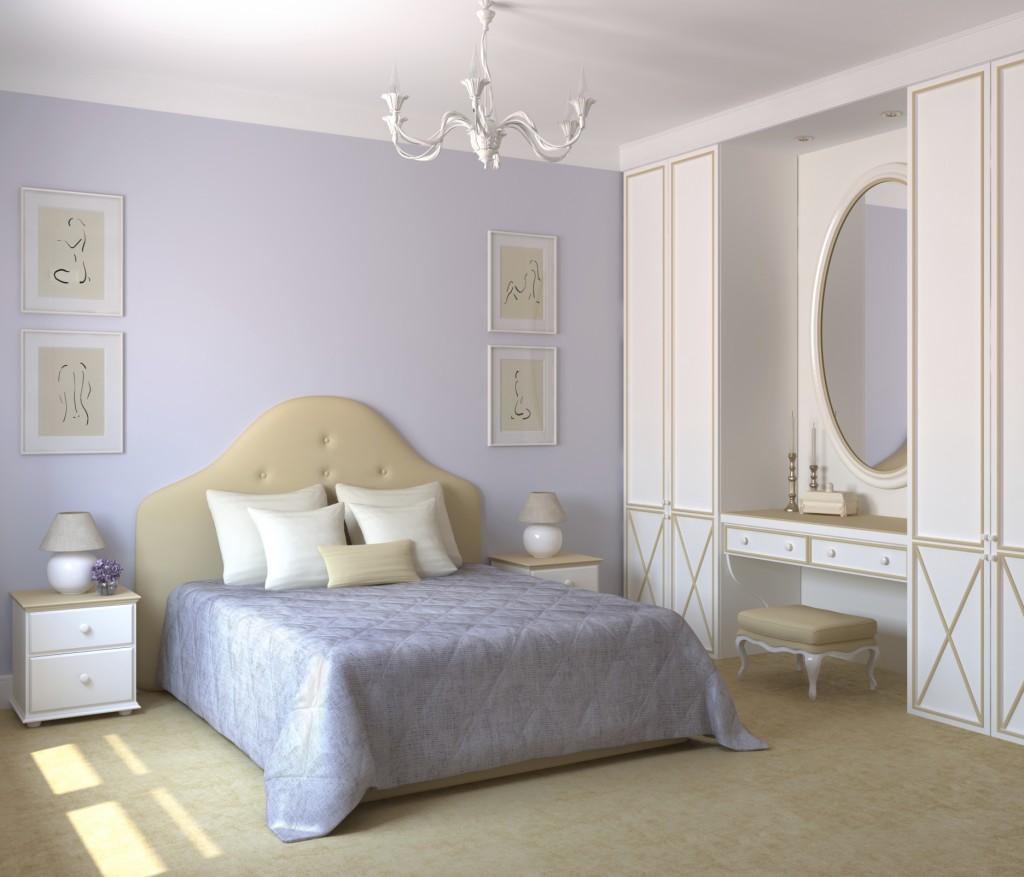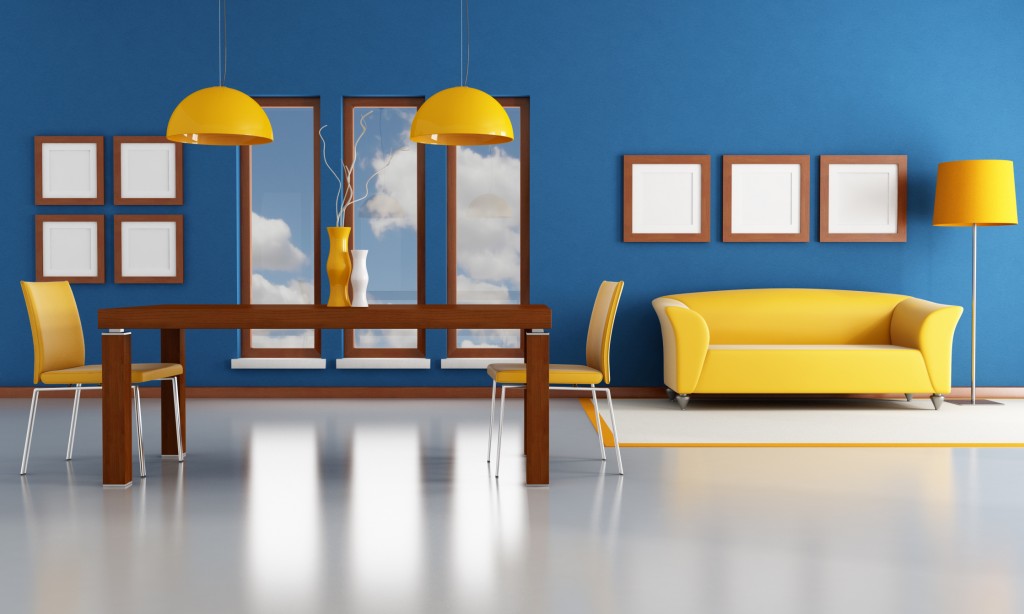 By Shereen Lurie
As one of the most important elements of any room, colour has the ability to dramatically change the look and feel of a space as well as the mood of those who enter it. Here we give you a few tips on how to incorporate colour into your home.
Sophisticated grey
The varying tones of grey used on the wall, deep-buttoned headboard and luxurious fabric on the bed bench, give the room an elegant and upmarket feel.  In the bedroom, it is also extremely calming. Designers enjoy pairing varying tones and shades together, but as grey is extremely versatile, it works well paired with other colours.
Bright red
The bright red, high-gloss cabinets in this kitchen refuse to be ignored and will attract the admiring glances of many. Beware though: red can be quite intimidating, so if you choose it as the dominant colour in any room you'll need to have a temperament to match – confident and outgoing!
Gorgeous green
We love the delicious lime green used on the top half of this bathroom's wall.  A modern mirror complements its whimsical and romantic feel.
Earthy brown
You'll feel like you're at a 5-star game-lodge with a home decorated like the one pictured here. Because of its association with wood and the natural world, a space decorated with brown will feel nurturing and comfy.
Energetic yellow
Inject a sense of vibrancy and energy into a room by using the colour yellow. Painting your walls yellow is a surefire way of transforming a dull and dreary room into a cheerful and welcoming space. This primary hue works well in any room of your house, and depending on the hue, will have a stimulating or calming effect: go for gold in your kitchen with canary yellow cabinets; or opt for a soft buttercream yellow in the bedroom.
Spicy orange
One of the warmest colours on the spectrum, orange can be any varying blend of yellow and red. Use orange to lighten up dark spaces and team it with blue for a fresh and updated colour scheme.
Dramatic purple
Alluring, sexy and dramatic, purple is a colour associated with opulence (in ancient times, purple dye was extracted from molluscs, making it extremely expensive). Even today the association remains, and using it will bring a sumptuous, luxurious feel to your home. It will help ground a bright colour scheme and create interest when used as an accent colour.
Moody blue
Blue is one of the most versatile colours to work with. It has a "fresh" quality that is extremely relaxing. Warm blues contain red and help to make a space look cosier. Cool blues contain yellow and help to make a space look larger. Blue works well teamed with earthy accessories (think woven rugs and wooden furniture) and its complementary colour, yellow.