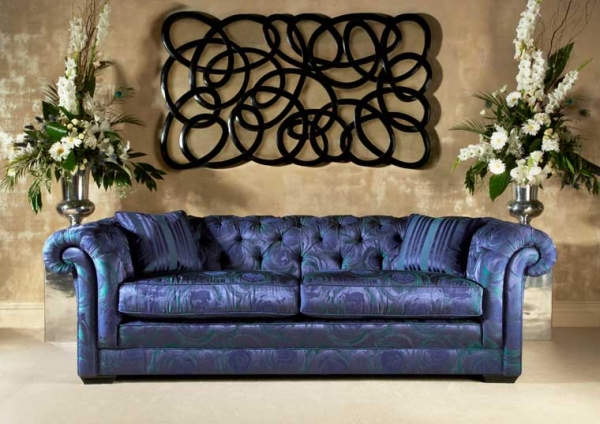 I have a new obsession… any deep buttoned furniture. Whether it's a traditional Chesterfield sofa, headboard (both of which I have recently bought from @ Home and Coricraft) or sophisticated scroll armchair, I just love the romantic and plush look of these objects.
According to www.plumbsreupholstery.co.uk "this technique consists of buttons being compressed at regular intervals through a deep filled upholstery pad, and then stitched under tension at the back. A pattern of deep stuffed, padded pockets is then formed, often in a diamond configuration."
Any type of fabric looks great deep buttoned but velvet especially so because of its naturally opulent feel. Bright, neon or boldly patterned fabrics are also a good way to give the furniture a modern twist. Do you have any deep buttoned furniture in your home, and if so do you share the same obsession as me?