Defining design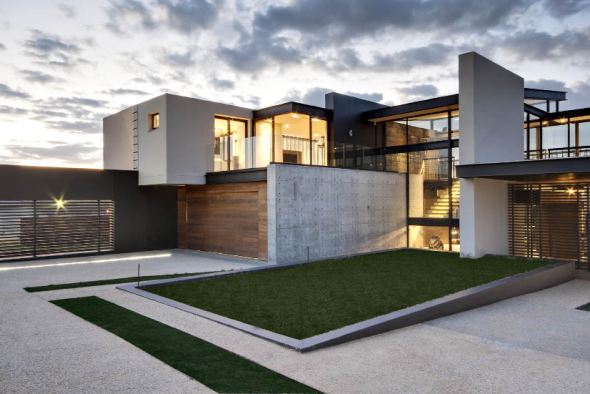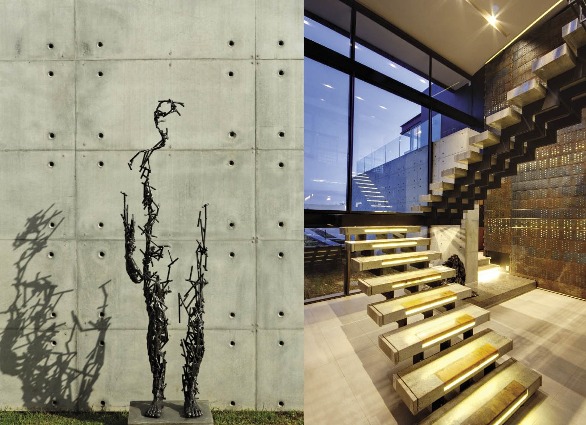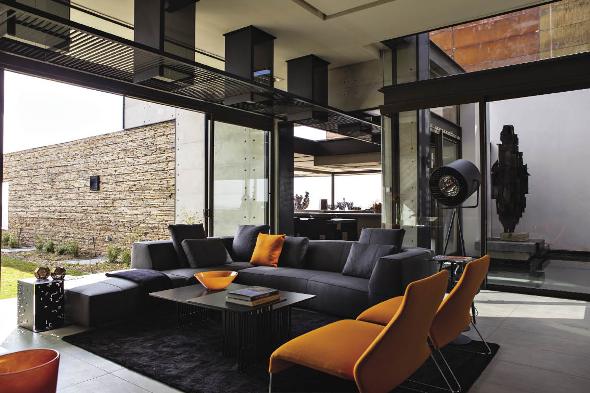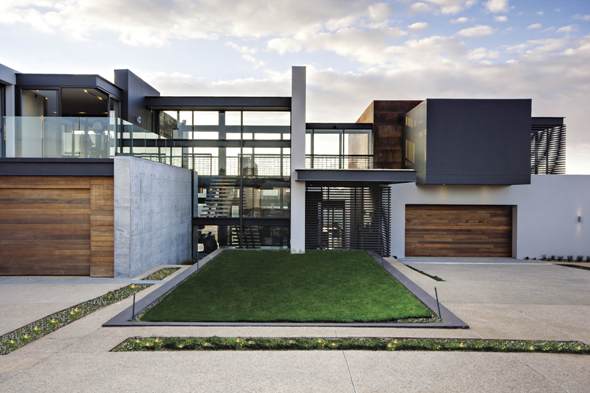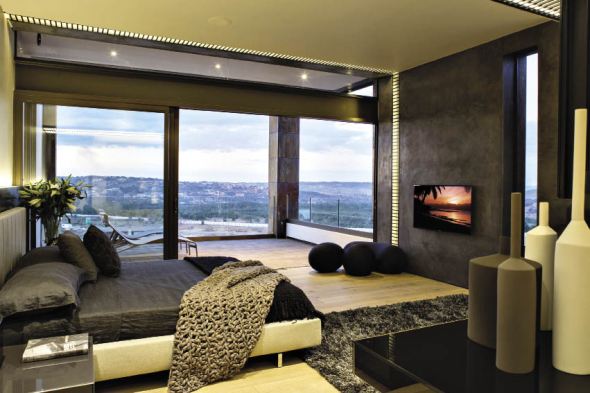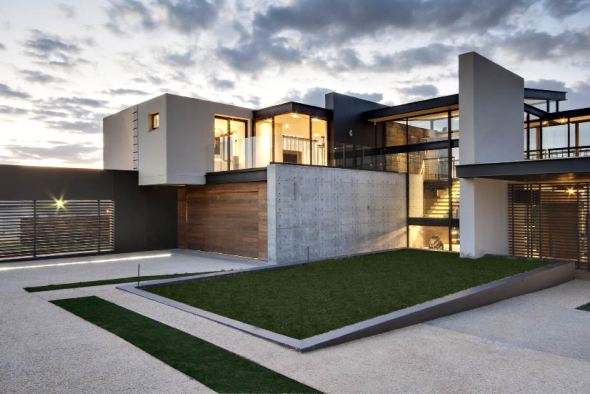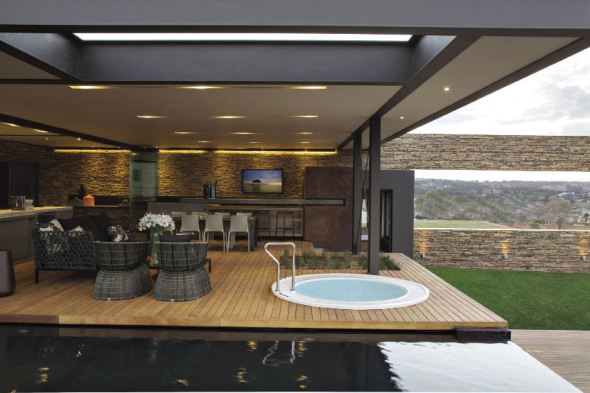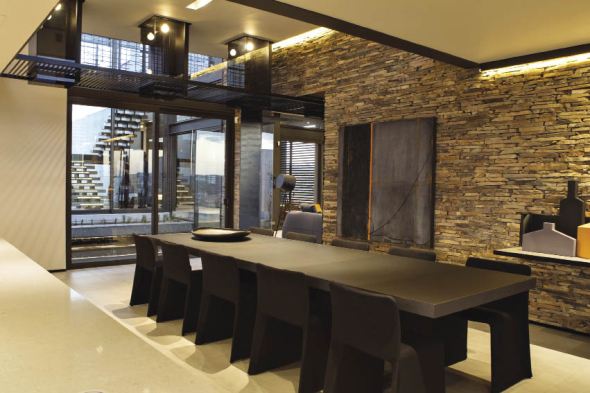 By Hasmita Amtha, Project Consultant & Property Co-ordinator Chantel Spence, Photography Barend Roberts & David Ross
With a 180° view of the city, this home boasts bold and striking architectural design.
At the home owner's request, Nico van der Meulen Architects designed a 770m² spacious and luxurious four-bedroom house with an emphasis placed on the design of the living rooms, ensuring that the magnificent view was optimised.
"The concept of a bush lodge arose from the vastness of the site and the natural setting of the stand within the estate," highlights Werner van der Meulen of Nico van der Meulen Architects.
Werner was inspired to design a house that resembled a bush lodge in the way the site responds to nature. Werner translated his inspiration into a contemporary home that complements its immediate surroundings.
In doing this, he created designs that communicate and reinforce the bush-lodge concept, which can be noticed in his selection of materials, colours, and the way in which the house has a natural positive flow.
In keeping with staying as natural as possible, "the site revealed itself as a mound of quartzite rock, which was excavated and hand cut for the gabion walls and the stone cladding used throughout the house," points out Werner.
From a distance you are able to truly absorb the beauty of the architecture, "the striking square and rectangular forms are strategically positioned to capture your attention, while the rusted steel boxes and stone-clad walls aid in camouflaging the house, creating a sense of unity between the building and the site," notes Werner.
The inside of the home definitely does not disappoint, but offers the owners a trendy interior space to relax in and enjoy. "The kitchen overlooks the lanai and garden, while the frameless folding doors create an invisible threshold between the interior and exterior of the home – these doors allow for the kitchen and dining room to overflow onto the lanai and bar, making entertaining effortless," adds Werner.
On a softer note, when it came to the decor and furniture, M Square Lifestyle Design strategically linked spaces through the use of various natural materials. Splashes of colour were used in the living room and bedrooms against the overall charcoal colour scheme used in the house to create interest points, as well as reference to the rusted metal cladding.
This home is indeed a visual delight, with textures, shades of colours and interesting materials used to enhance its natural positioning – the home owners are sure to be inspired by their living space on a daily bases.