We can all agree that the fridge plays a significant role in everyone's homes given its starring role at the centre of the kitchen. This is why the Samsung BESPOKE Refrigerator range will captivate your imagination in amazing new ways. It ushers in a new era of customisable home appliances, where you can tailor your fridge configuration by material, colour and module to match various lifestyles and interior design concepts.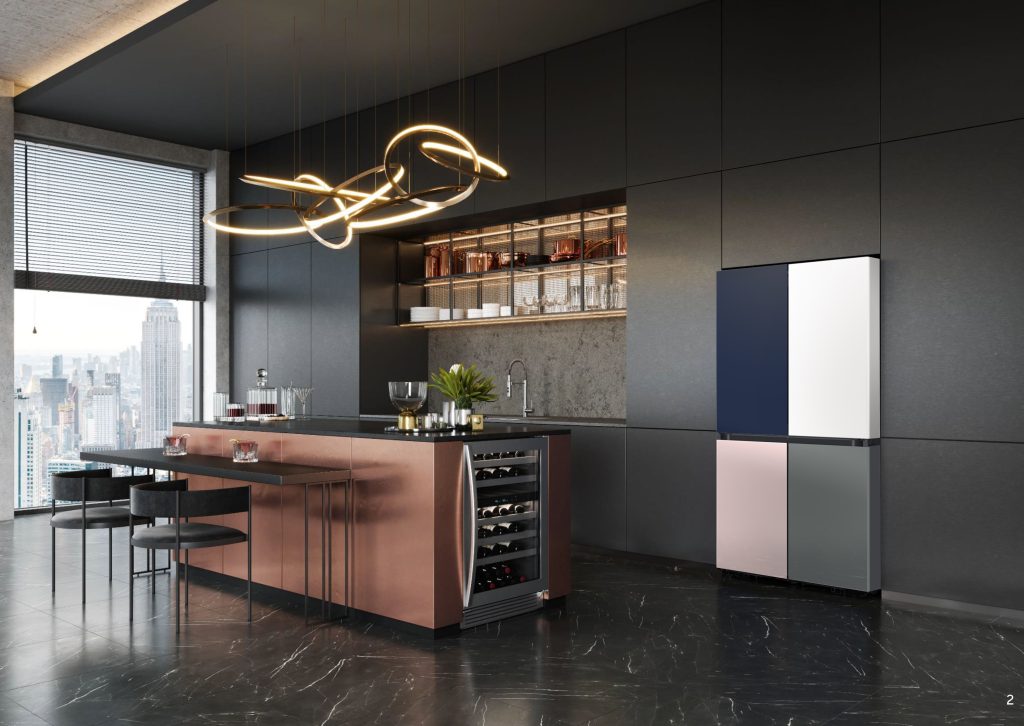 The days of having only the choice of white or silver are over, and with the BESPOKE Refrigerator range you no longer need to cautiously buy one fridge size or shape for many years to come. Rather imagine having a fridge that transforms alongside you.
It's an exciting time for South African home décor enthusiasts as the BESPOKE 4-Door Flex, BESPOKE 1-Door and BESPOKE Bottom Mount Freezer open a world of possibilities. The range of options makes this visionary concept more accessible to different lifestyles and life stages. Because it's a Samsung product you can be assured of high quality and pioneering performance features both on the inside and outside of this range.
Now is the time to flex your creative muscles and select from two different panel textures and more than six colours to suit your personal aesthetic. With the BESPOKE range you can choose one unit as a standalone, or if you want more space, you can combine it with one or more BESPOKE models.
With the 1-Door Fridge, Bottom Mount Freezer and the 4-Door Flex you have incredible options to design your individual space as you can combine them in any permutation you wish. The opportunity to seamlessly integrate multiple refrigeration modules so you can enjoy the flexibility of tailoring your fridge to suit your changing lifestyle and storage needs is simply sensational.
Release the designer in you by picking the colour that matches the tone of your kitchen as if choosing paint from a colour palette and then create harmony within your space. The BESPOKE 4-Door Flex includes a range of colour selections such as Glam White, Pink, Lavender, Satin Grey, Sky Blue and Beige, as well as Glam Glass, which gives a feeling of brightness that lights up the space and conveys a sense of comfort.
The BESPOKE Bottom Mount Freezer is fitted with a white/navy or a soft pink/white colour combination. The BESPOKE 1-Door option is available off the floor in three different models and colours, including Lavender, White and Sky Blue. The choices are yours to make.
Click here to explore the Samsung BESPOKE Refrigerator range.