Some of our best memories are made around our dining tables. Think lazy Sunday lunches with good friends and family gatherings on special occasions. It all happens around your dining table.
With the festive season fast approaching, we spoke to some of SA's top design professionals to find out what their favourite dining table is and how to style it up best for an event to inspire your all-important purchase.
Julia Day of Generation
Interior designer and owner of Generation, an interior design studio and store situated in Joburg's Hyde Park Corner, Julia Day is well known in the industry for her distinctive design style.
Day's favourite: The Vidun. Iconic Italian industrial designer Vico Magistretti, famous for his furniture and architecture, designed this gorgeous statement piece for Italian furniture brand De Padova.
Day's style tip: Theatrical, like a sculpture, the Vidun dining table needs little styling to appreciate the sculptural and functional base. Keep it simple.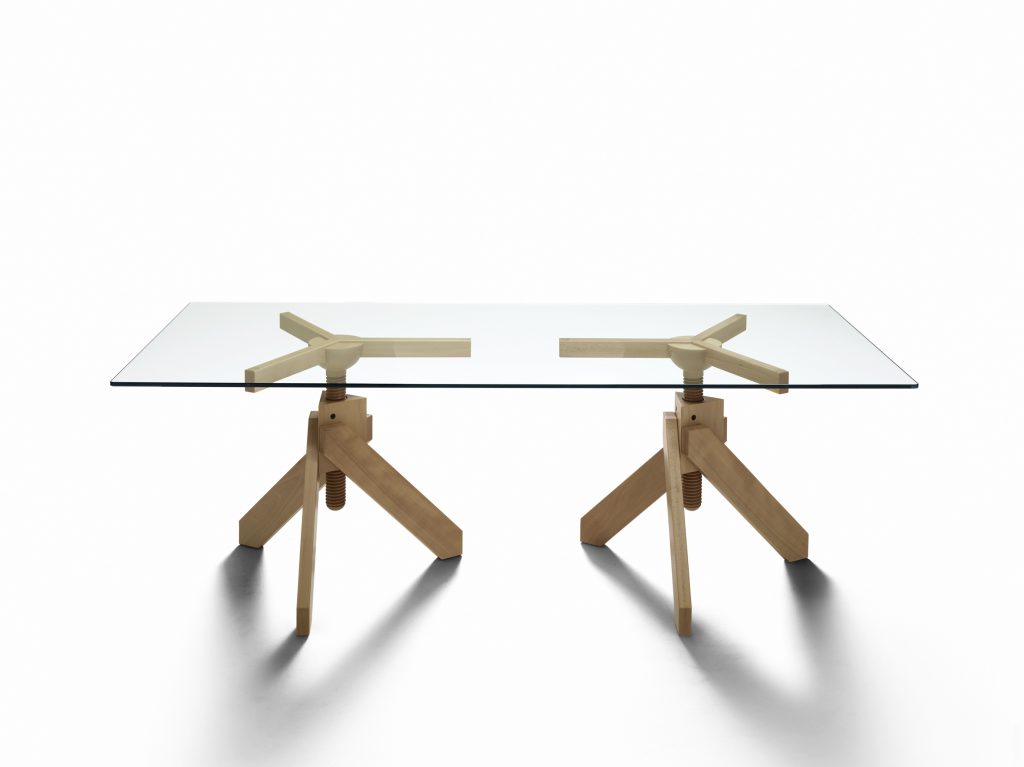 Craig Raeside of Créma Design
Furniture and lighting importer Créma Design is loved for its contemporary designer flair. Owner Craig Raeside sources pieces from European furniture and lighting designer brands such as Tom Dixon, Moooi and Foscarini to name just a few.
Raeside's favourite: In Between SK6. By designer Sami Kallio for Danish design store &tradition, this piece epitomises modern Scandi design.
Raeside's style tip: When it comes to selecting chairs, stick to the same material or colour.
Wooden legs throughout, or steel, for example. We advise not to mix and match: this trend has passed. Buy a set, perhaps with a carver with arms at the ends. When it comes to colour in general, colours are seasonal and trend-related. I say go for whatever strikes a chord with you. Muted colours are popular at the moment: mustards, dusty or dirty greens. Also maroon. Adding a splash of plant life is an excellent idea.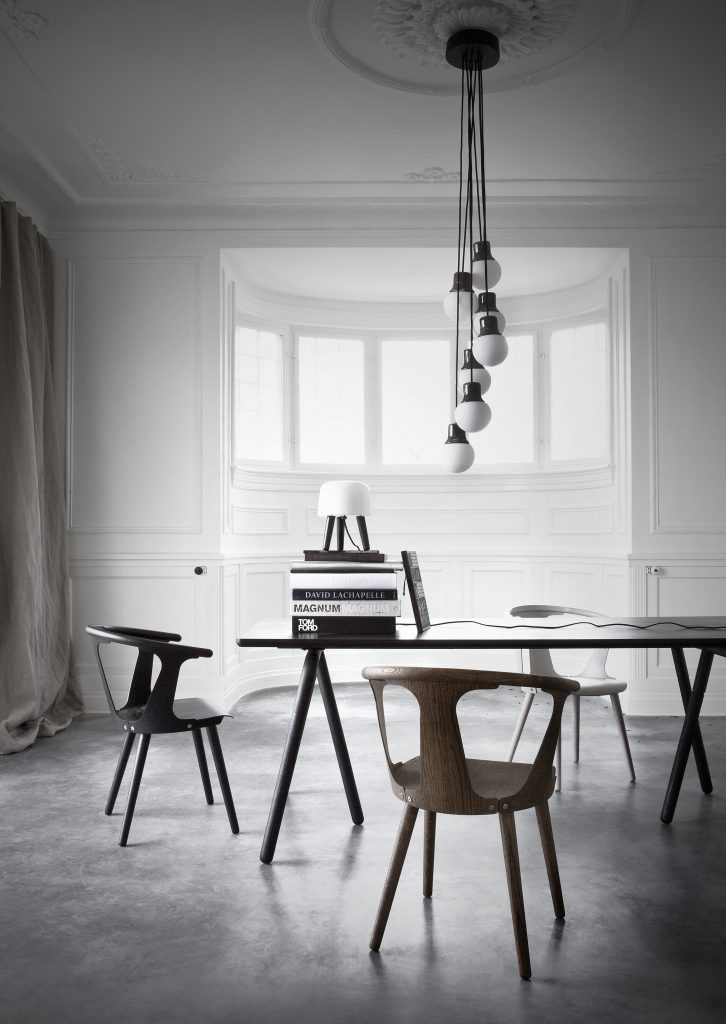 Karin Cawthorne of KARE South Africa
Bringing the German furniture and décor brand KARE to our sunny shores, Karin Cawthorne has a background in retail and interior design, which inspired her to open Africa's first standalone KARE store in Johannesburg's Kramerville design district. She first encountered the KARE brand on a trip to Indonesia seven years ago where she quickly fell in love with the brand's quirkiness and unashamed glamour.
Cawthorne's favourite: The Gloria Gold dining table. Its Hollywood-type glamour naturally oozes with a glass top that shows off the curves of the table base beautifully that in turn reflect a vibrancy with the gold finish on the legs.
Cawthorne's style tip: This table demands an eclectic and glamorous theme using an abundance of candles and food for the ultimate luxurious dining experience. Go crazy and play!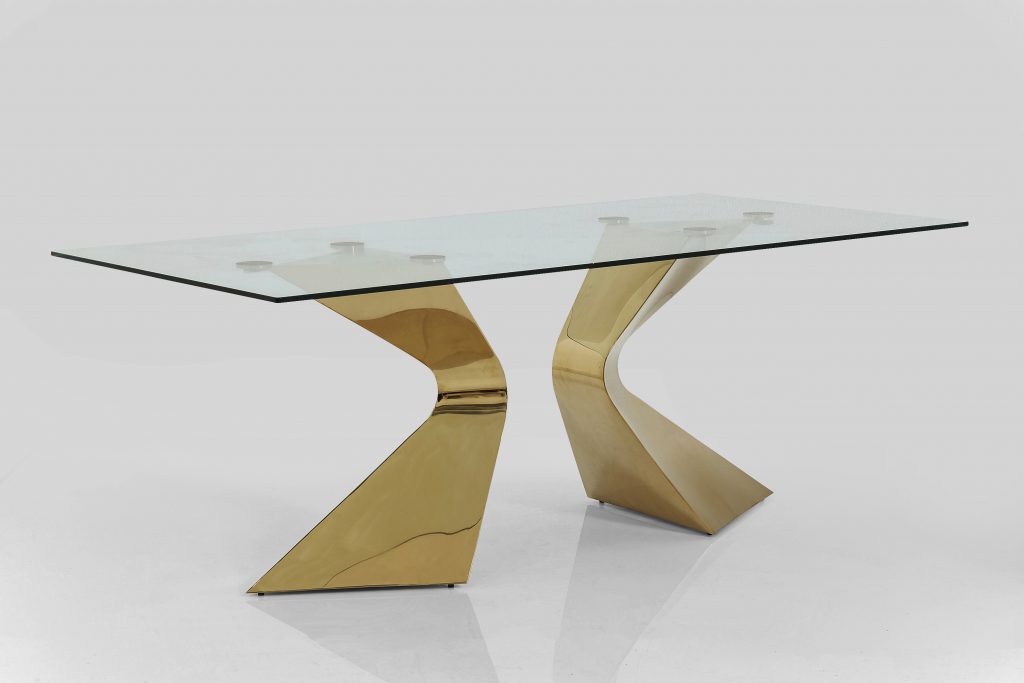 Pierre Cronje of Pierre Cronje Fine Furniture
The brilliant mind behind the Pierre Cronje brand, Pierre Cronje himself has a passion for natural wood, which resulted in a love for designing furniture that complements the natural character of the timber. With a background in civil engineering, Cronje finds inspiration in simplicity and functionality.
Cronje's favourite: The Trojan dining table. As a young engineer, Cronje was involved in the construction of Africa's highest bridge – the Bloukrans Bridge in Nature's Valley, and it's the lines of curves of this construction which were the inspiration behind the Trojan dining table.
Cronje's style tip: Simplicity is key. A table setting that exposes the solid wood and showcases the beauty of table will do the trick. It's all about complementing the timber and its craftmanship, especially when you've invested in a solid wood piece like the Trojan.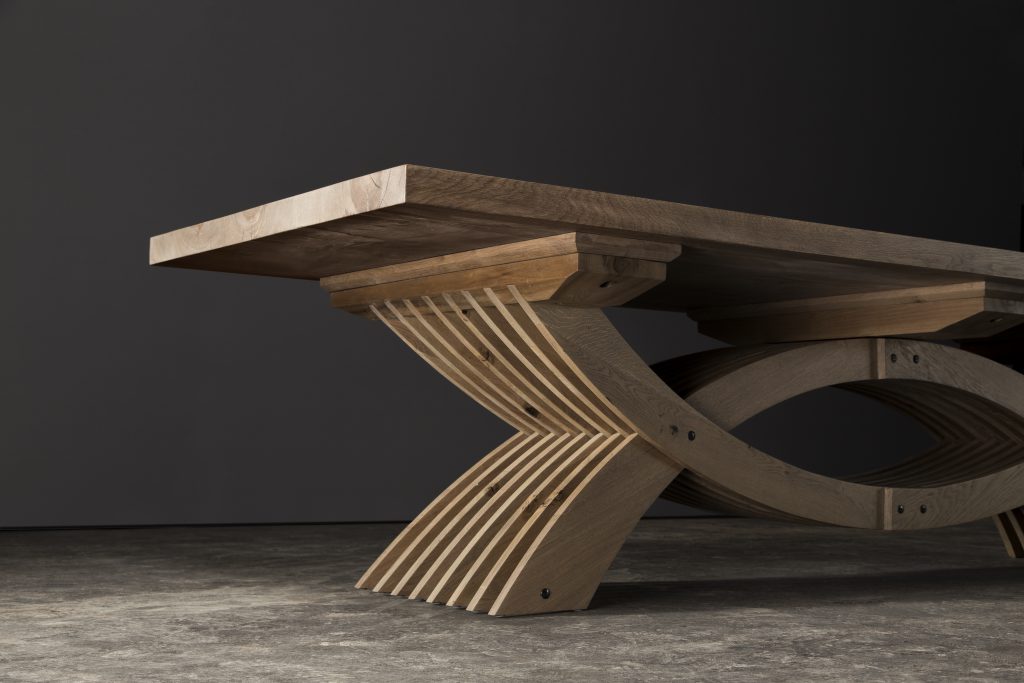 Vicky Dockray of LaForma SA
Décor and design expert Vicky Dockray is the founder and managing director of South Africa's Barcelona furniture brand LaForma. Now available at the beautiful showroom in Kramerville, Johannesburg, this furniture and décor brand celebrates the vibrancy of colour and design in Spanish living for our Mzansi lifestyle.
Dockray's favourite: The Ulrich table from LaForma SA. It's a 2.2m table made from oak with an antique finish and stainless steel legs. The combination of solid oak with metal offers home owners a trendy piece of furniture that won't date.
Dockray's style tip: It's stylish, simple and elegant; perfect for entertaining. It's versatile in that if you're having fewer guests, you can just use larger chairs around it to create a feeling of connection and space. By the same token if you're having a bigger crowd, you can use smaller dining room chairs. You can seat up to 12 people around this magnificent piece and you can accessorise it, dress it up or dress down as you wish. The beauty of this table is that it works with all colours and styles so whether you want to go hip and trendy or more classical in your accessories, it will work. Whichever way you look at it, the Ulrich table is guaranteed to help create memories in your home.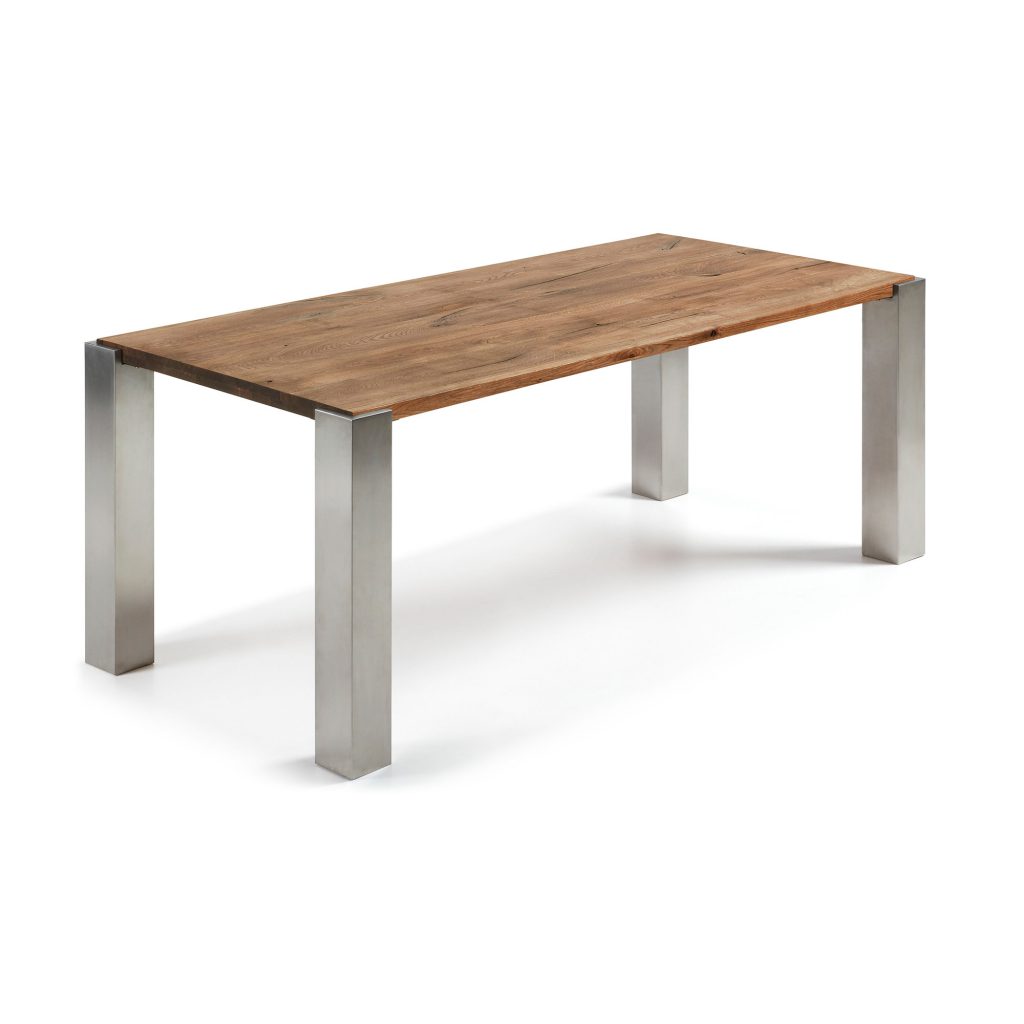 Alon Sachs of Mobelli Furniture + Living
Founder of Mobelli Furniture + Living Alon Sachs is well known for Mobelli's extensive outdoor range of furniture and lighting. The brand now too offers beautiful indoor pieces that complement our contemporary South African lifestyle.
Sachs's favourite: The Luxor dining table. Beautiful, practical and easy to maintain, the Luxor table has a beautiful marble-look top. It can be used both in and out the home. It has space for many people yet is intimate in style. It is very important for people to engage with each other and whatever décor item we place should not interfere with our view of our guests' faces.
Sachs's style tip: The styling should, therefore, involve low-slung décor items, but few. The big family I come from adores mezze-style Mediterranean dining and I would have lots of red and white dishes, chillies, olives, pickled cucumbers, hummus and pita bread along the centre spine of the table. In the centre, too, should be a few bottles of easy-drinking red wine – nothing fancy – so we can enjoy the closeness of friends and family while we share our experiences around the table.