Earthy finery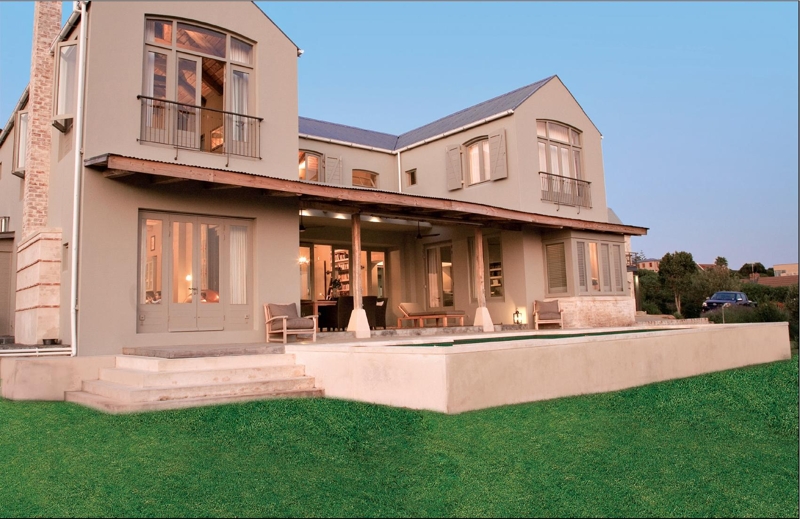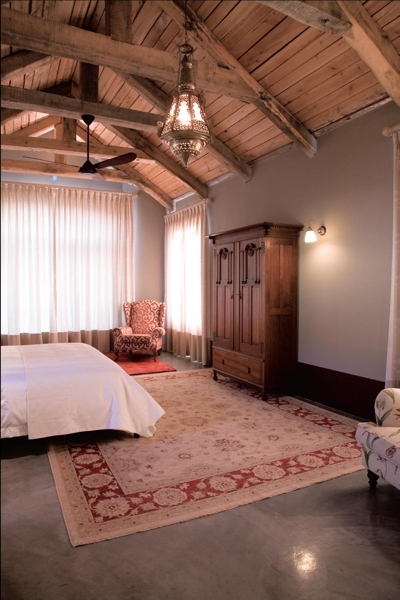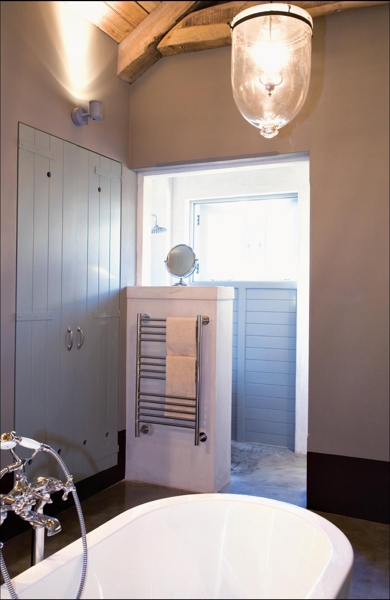 This beautiful Noordhoek home exudes a warm, welcoming tone, set by the finest of earthy riches – both inside and out.
When this family finally took occupation of their charming home they were content to bear the Cape winter elements and concentrate on the breathtaking sea and mountain views in this exclusive environment.
They say that after living in their Scandinavian barn-style cottage on the same property for several years while designing and building their dream home, although it still holds a fond place in their memories, they were ready to explore the abundance of space and the double-volume of their new home.
First impressions are of rich textures and tones from a warm palette that create the sense of prevailing calm, where the sight and sound of happy children playing in their beautiful garden complete the picture of tranquillity.
An imposing entrance emphasises the double-volume spaces filled with innovative window designs and glazing from which to view the spectacular surroundings at every level.
The impressive staircase is designed in a free-flowing style on the first level where the absence of balustrades creates a charming point, leading to where custom-designed railings follow by subtle introduction at the next level. The focus on the volumes of space in the room results from the generous horizontal and vertical flow between rooms, with very little interruption in the overall design.
The owners say that it was the vision of Wynand Wilsenach, of Wynand Wilsenach Architects that enabled them to realise their dream home. Wynand says that he believes fine architecture should improve quality of life and relationships in the home: "The client's need to sensibly raise two children with the overriding longing for large, open, generous space was very much part of the brief, and well understood."
The interior reflects a magnificent selection of Persian rugs that adorn the floors of different rooms with stylish variety. The owners' choices of ultra-modern fittings in all the bathrooms and the kitchen are beautifully contrasted by the innovative cabinet design throughout, where different tones of the same colour enhance the rich timber finishes.
Large shutters ensure that winter warmth is captured through one of several open fireplaces, each generous in size and volume. The luxurious bedroom level forms a rich combination of magnificent textures and finishes where walls and floors are complemented by an exquisite selection of delicate linen and window dressings.
Superior timber craftsmanship where the emphasis is on natural timber, creates a bond between the rich exterior and interior themes.
Magnificent roof trusses and undercover veranda ceilings exhibit the timber theme that also envelops the poolside.
The owners say that their lifestyle, rich in outdoor enjoyment in one of the Cape's quaintest valleys neighbouring the majestic Chapmans Peak, provides them with everything convenient and beautiful.