Photography Ashton Beney Photography
Nurseries have come a long way. The days of choosing between a colour scheme of blue, pink and yellow are long gone. Natalie Sequeira Marques, owner of Ninho Baby and Child Nurseries, shares some tips on filling your little one's nursery with personal style.
Where to start?
Find one thing you love as starting point and build your decor scheme from there. Whether it's a beautiful piece of fabric, a statement chair or a crib, it can help to channel your ideas for creating a room that suits your needs. A neutral base is great, as it's easy to chop and change decor items as baby gets older.
Comfort is key
Nurseries are personal, intimate spaces, so both you and your little one need to feel at home. Take time to find a comfortable feeding chair – you'll be spending lots of time there. Opt for an upholstered armchair or add a touch of Scandi chic with an Eames rocking chair.
Add texture and pattern
No nursery is complete without a few fun elements. When opting for a monochrome look, the key is to add layers of interest by introducing different patterns, such as stripes, stars and polka dots. Tie the look together with a beautiful crochet rug. When opting for a neutral colour scheme, use fun scatters with different textures and shapes to add a playful touch to the room.
Light the way
Use soft lighting to create a calming space – especially for newborns. A bed light with a soft glow is ideal for nighttime feeds. As baby gets older, you can start adding striking lighting accessories, such as a Marquee or Hollywood light with your little one's initial.
A personal touch
Add artwork, pillows and pretty toys to give your little one's room a personal slant. Why not opt for personalised scatter cushions or bedding inscribed with your baby's name?
Growing up
Get creative with bookshelves and floating shelves to display special keepsakes and decor items. Mounted shelves are especially practical for when baby gets older and starts exploring.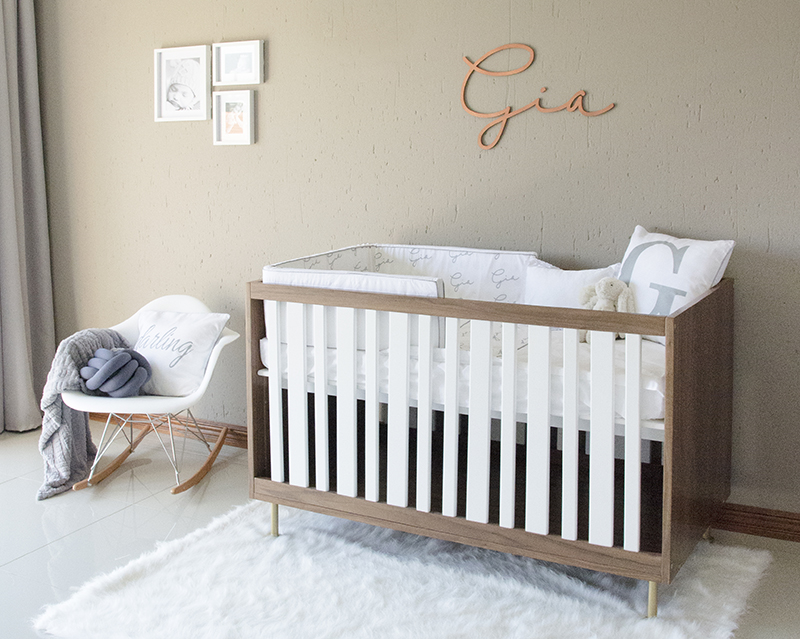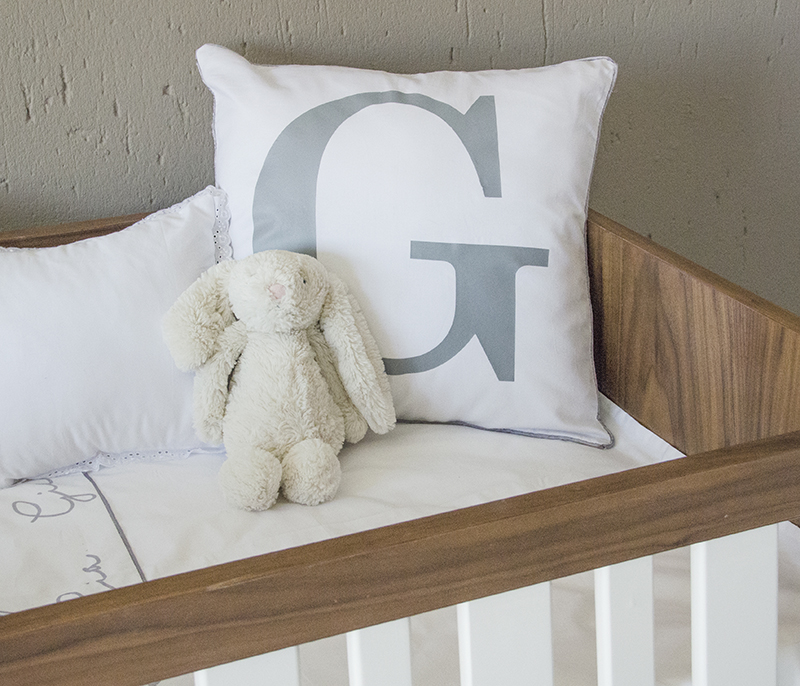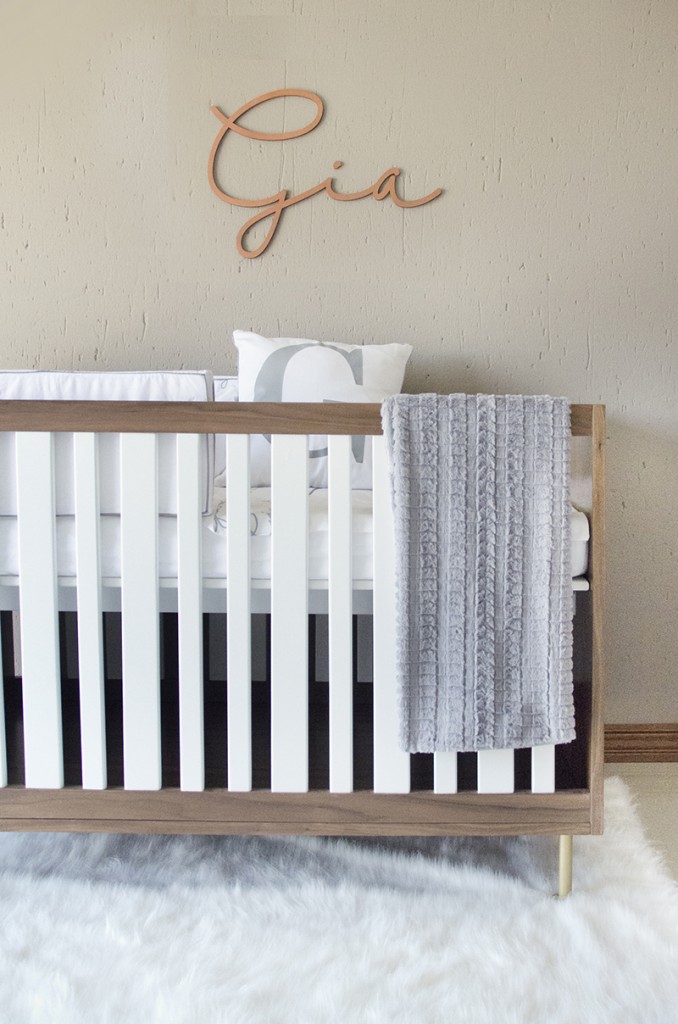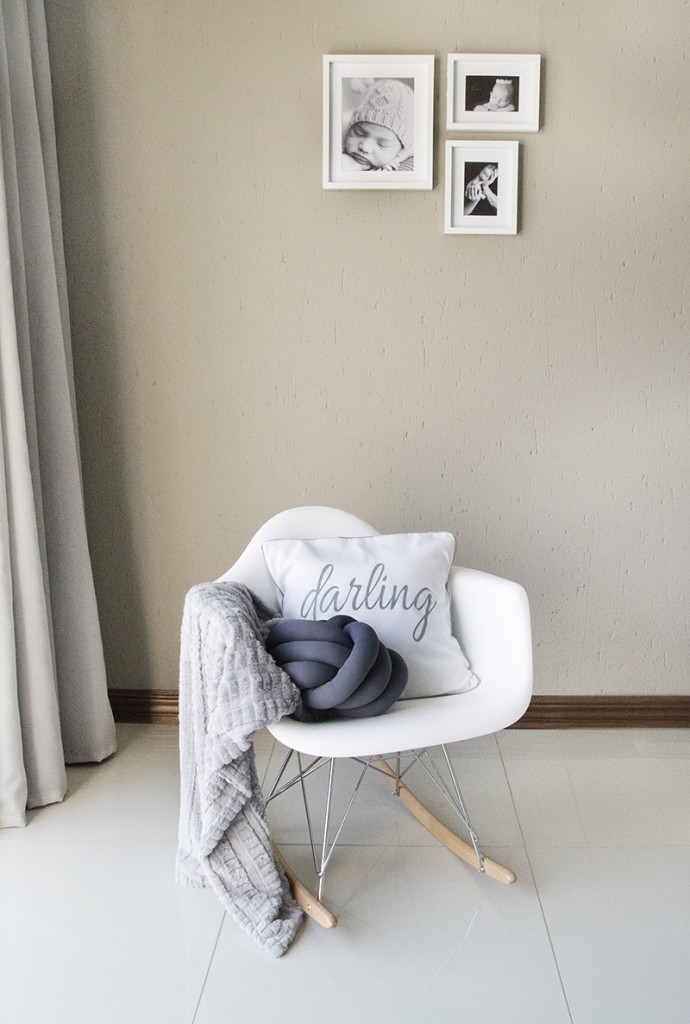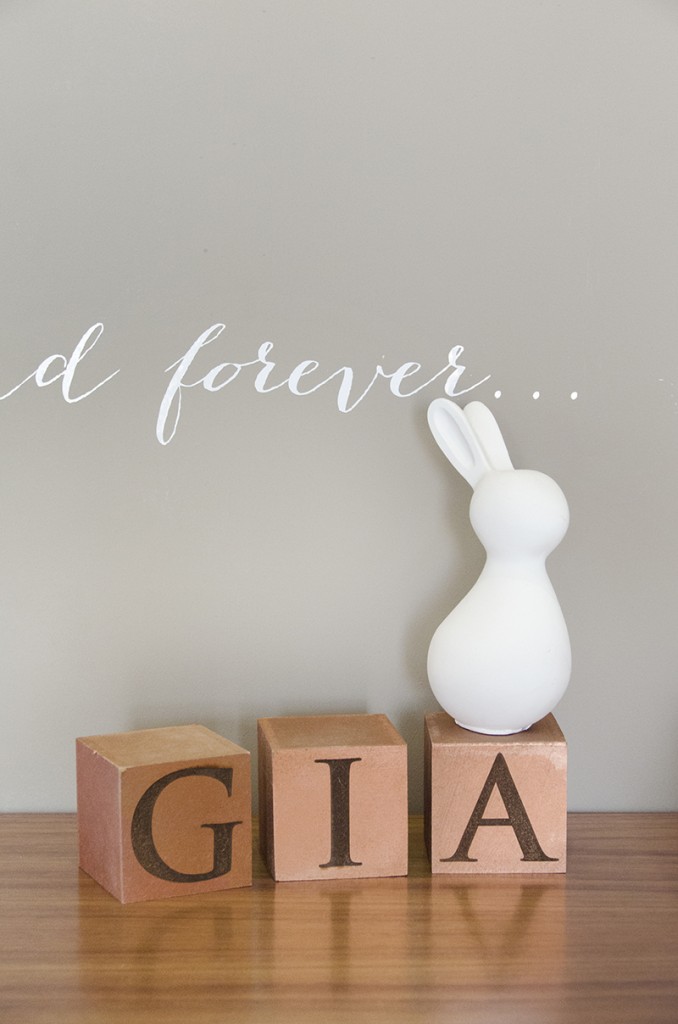 Save