A solid, well-thought-out plan is crucial when undertaking a renovation project as it defines the objectives and steps needed to achieve them. The Olala Interiors team knows that one sure way to understand the client is to get a feel for them and their family. What do they absolutely love? What do they dislike? Understanding their day-to-day life at home, areas they love and live in the most can then be brought into the design process.
Lizelle Grobbelaar, project manager at Olala Interiors, shares an exceptional renovation project.

Modern interior within a traditional space

From muted colours and subtle décor to perfect statement lighting, this is an interior that will endure. The stone-cladded fireplace unit creates warmth, while different textures and subtle colours create an inviting, spacious feel.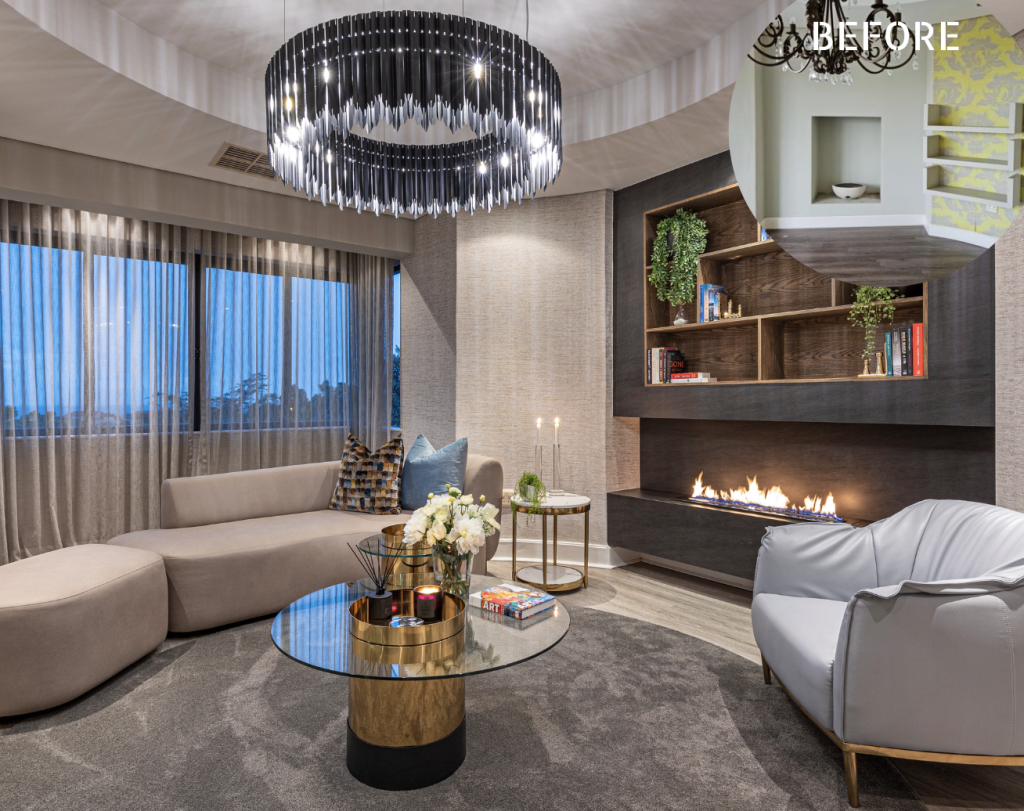 Functionally elegant kitchen

As an important, integral part of the home, this outdated space needed careful design. The Olala Interiors team modernised it by combining texture and depth and masterfully blending varying finishes.
The veneer oak cabinet doors were finished off with Vogue Doors on the tall back unit. Further depth was introduced with SupaGloss doors, and beautifully practical wooden boxes were added to complete the picturesque window. Integrated appliances were sourced to ensure easy functionality and by using a downdraft extractor, additional space was created for the island.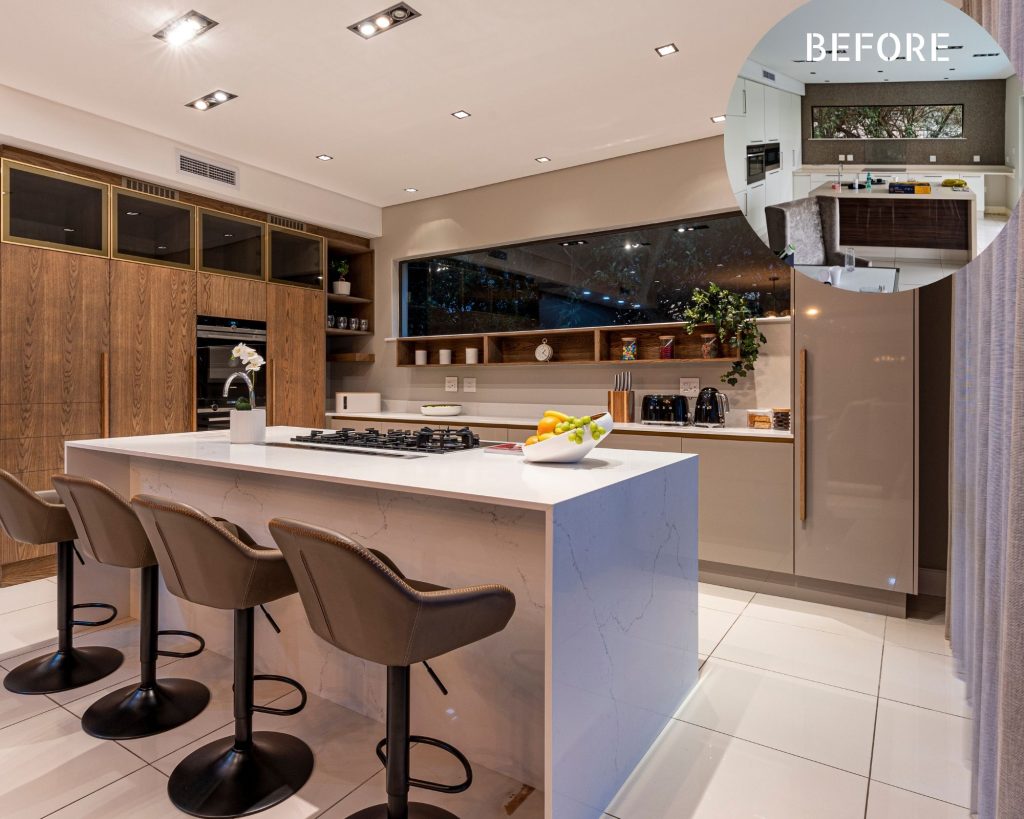 The master – fit for a king and queen!

Pure luxury and indulgence. Using soft golden tones, luxe oversized faux fur, a textured rug and floral wallpaper makes this the most elegant room in the house. Dark window treatments add great height to the space and establish a dreamy, romantic ambience to this beautiful master suite. The fabulous headboard is a favourite – combining textured, plush fabric and wooden panels built in with floating pedestals featuring gold finished handles that tie in with the golden reading lights.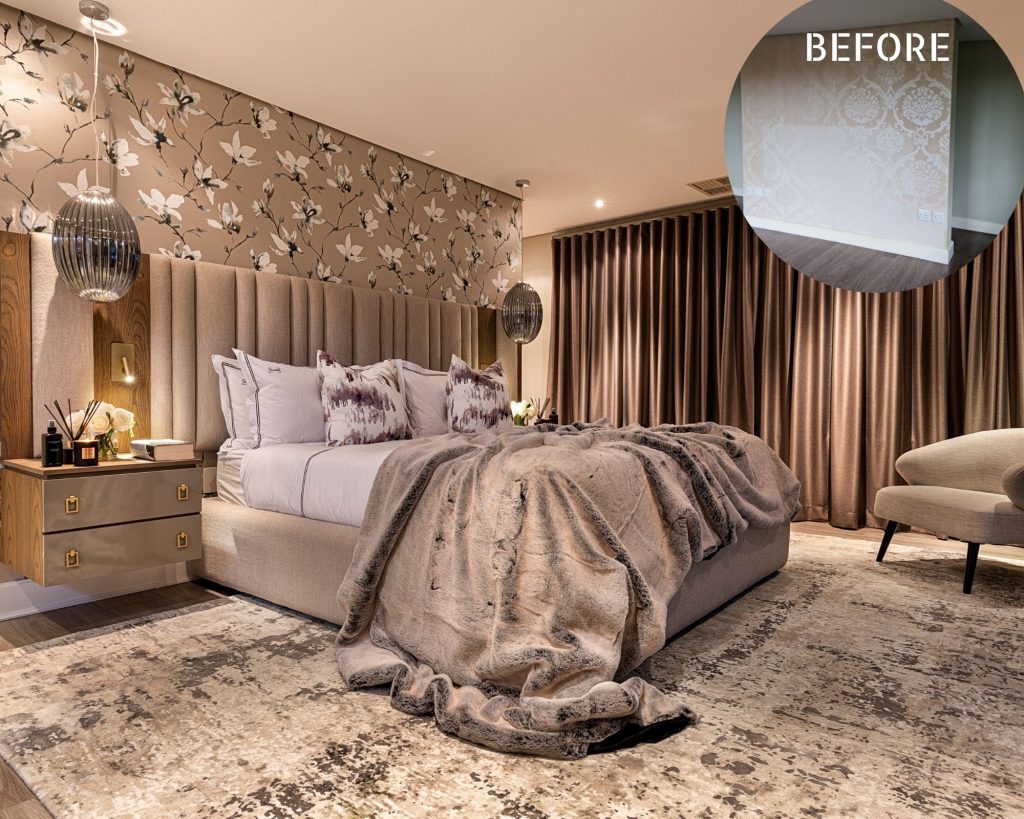 Visit olalainteriors.com