The new Carácter porcelain floor tile collection from Marazzi with its seamless design and luxe look is made from eco-friendly recycled materials. Joana Mendes, project co-ordinator from Ferreiras, reveals more about the collection's fantastic features.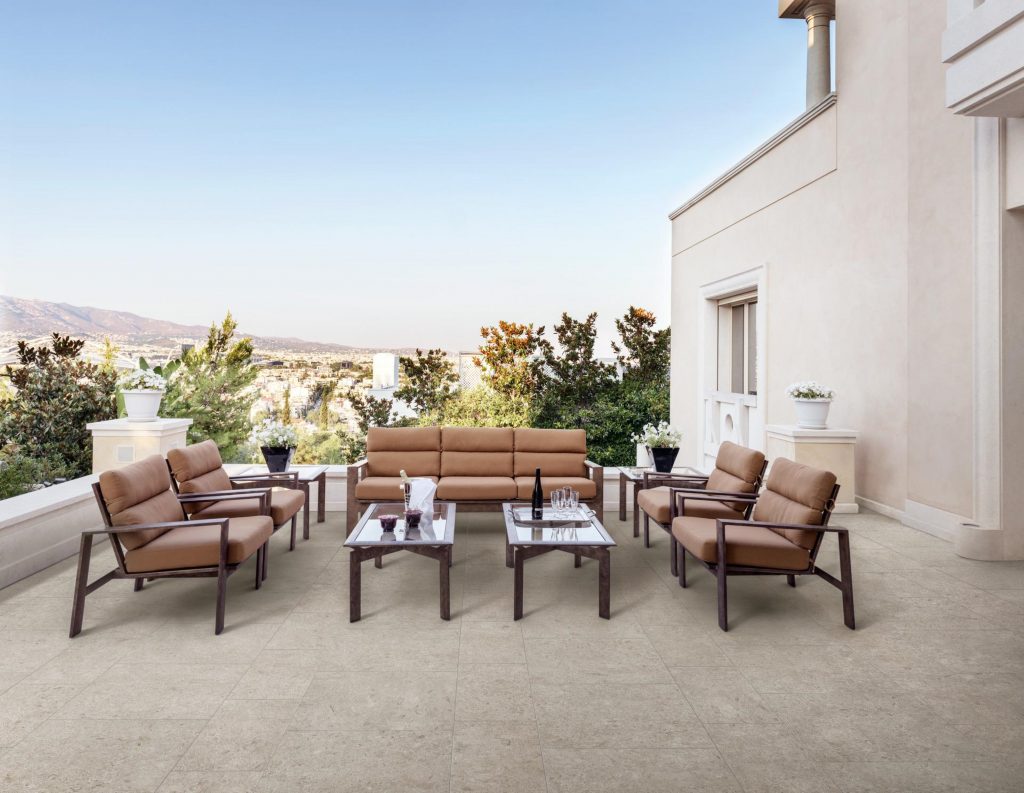 Exceptional design
The Carácter indoor and outdoor floor tile collection is made from BodyPlus. These stoneware tiles are produced by pressing mixtures of naturally coloured raw materials including micro-pebbles, grits and chips that match the colour and structure of the product's surface.
Anti-slip
The tiles are enhanced with the StepWise anti-slip solution. StepWise is a new production process used to create products with a high level of slip resistance and a surface that is soft to the touch and easy to clean, since it has no superficial roughness. Working on all industrial stages, from research on raw materials and glazes to the type of grinding, pressing and firing, StepWise represents an intrinsic characteristic of the product.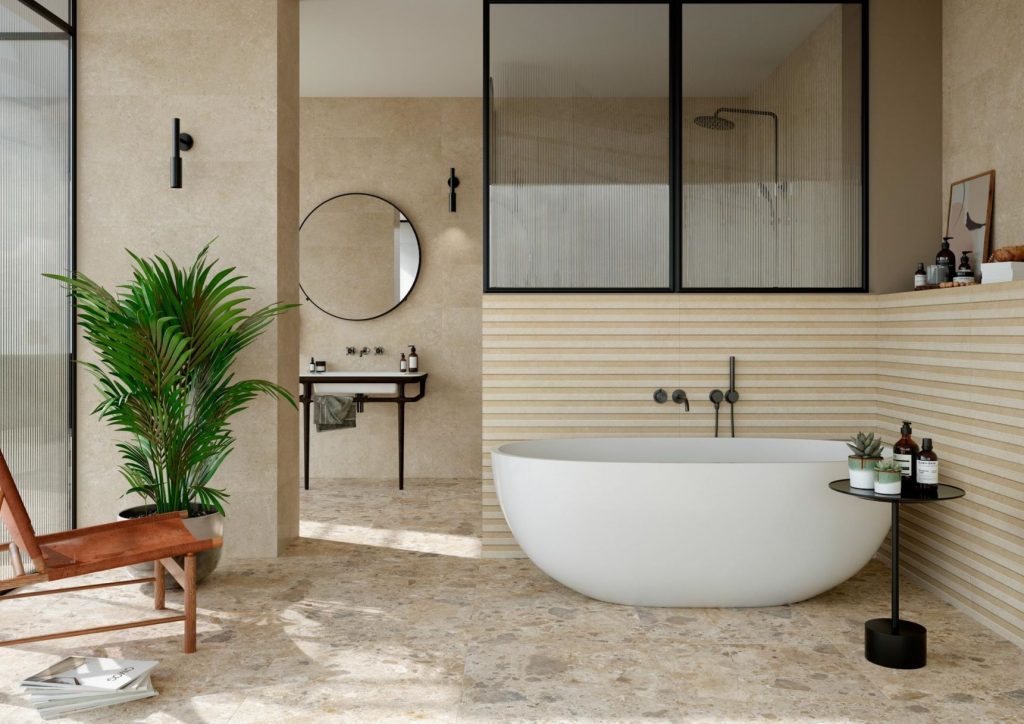 Antibacterial
Puro is the new antibacterial technology for ceramic surfaces, developed to eliminate up to 99.9% of bacteria and other harmful micro-organisms, rapidly and effectively combating them and preventing the formation of stains and unpleasant odours.
The antibacterial action, tested according to the strictest international standards, is guaranteed by an advanced and exclusive silver ion treatment that's incorporated into the ceramic material during the production process. It ensures active and permanent protection on surfaces in any light condition, including in the absence of UV rays.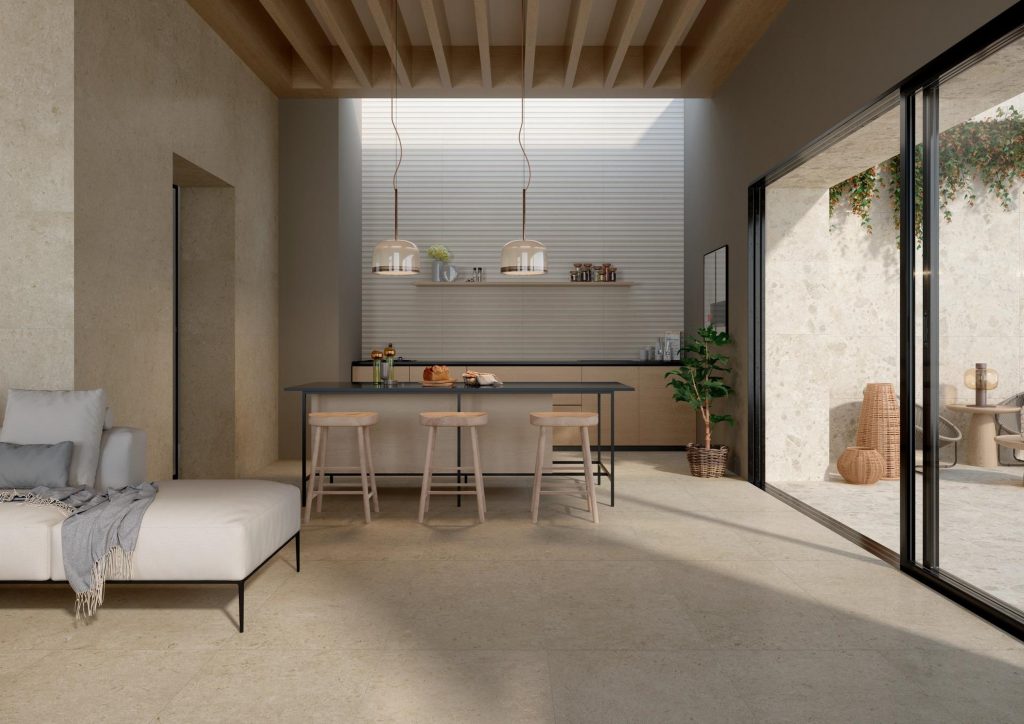 High performance
The high-performance production processes characterise porcelain stoneware products intended for high-stress vertical surfaces and high-traffic horizontal surfaces. Made with exclusive technologies, these ceramic tiles perform well from a technical point of view and meet both the strictest international regulatory standards and specifications.
The Carácter collection from Marazzi is available from www.ferreiras.co.za