Discover the latest tile trends and products.
Texture through tiles
"Including texture through tiles is a must as it incorporates an earthy feel to your space, without you being restricted to earthy tones. Our signature Dimensions finish occurs naturally on our tiles and creates both a visual and tactile texture. Embracing these textures in your space is the perfect way to blur the lines between indoors and outdoors. Additional considerations include adding depth to your installation by combining different tile shapes." – Juan Taljaard, industrial designer at Wolkberg Casting Studios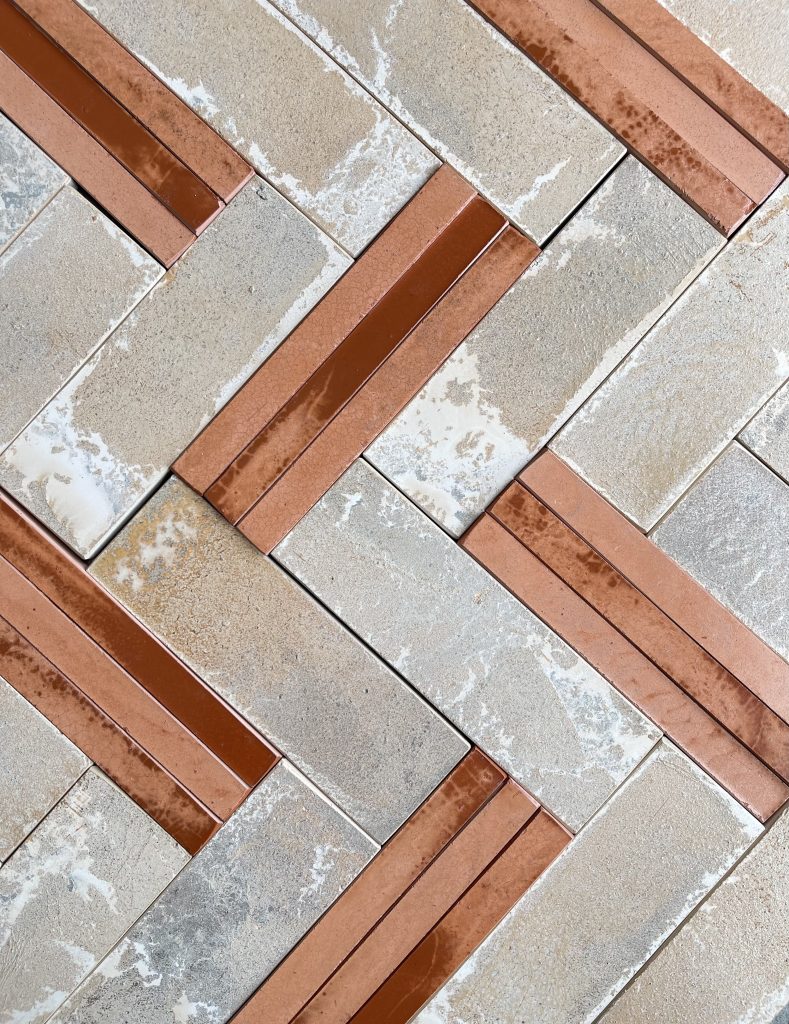 Bright moments and bold statements
"Too often people decide to keep it neutral as it is the safer option. We encourage you to create bright moments in your space with our Limesite tiles. The colour variance on and between our tiles is remarkable. Take the risk and reap the reward as we have numerous colours for you to choose from. When it comes down to colour you can't go wrong. Express your personality through infusing your home with colour." – Juan Taljaard, industrial designer at Wolkberg Casting Studios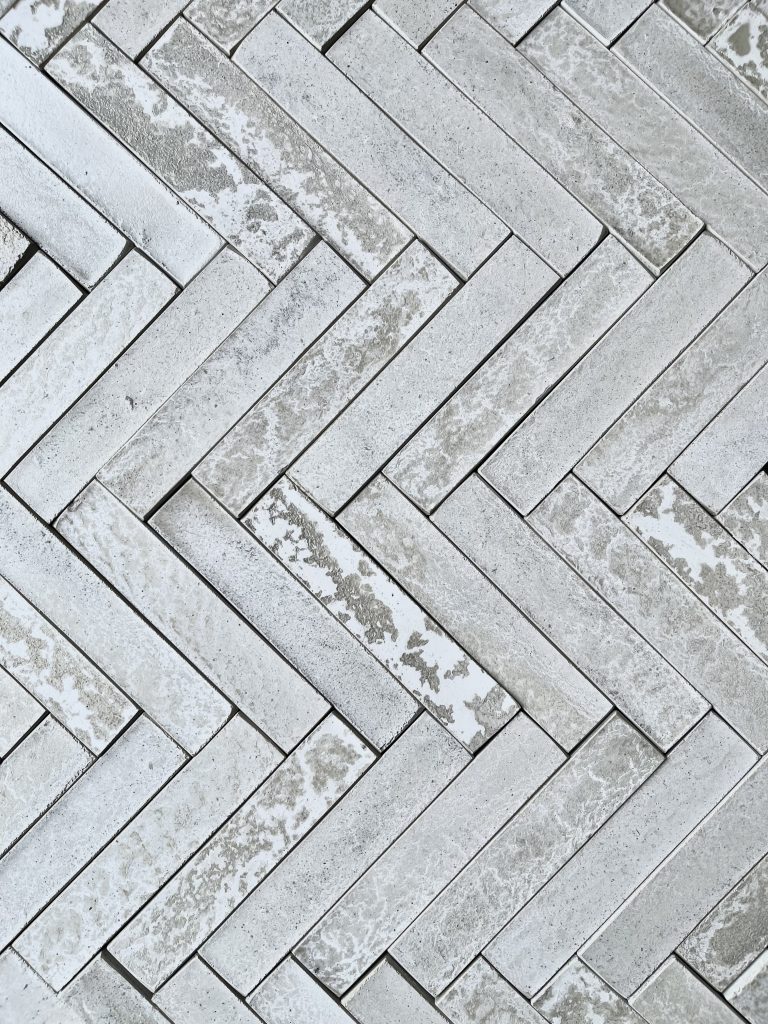 Trendy terrazzo
"Terrazzo is experiencing a revival as people embrace the time-honoured look of a concrete floor with exposed stones or glass chips, confirming its status as a classic, sitting comfortably alongside marble-look patterns and terracotta. Part of this trend is the way in which terrazzo is used in combination with warm naturals, soft cement and wood-look patterns. It is also an excellent counterpoint to bright happy colours such as the latest shades of rose, green and blue." – Liza Watermeyer, visual display manager at Tile Africa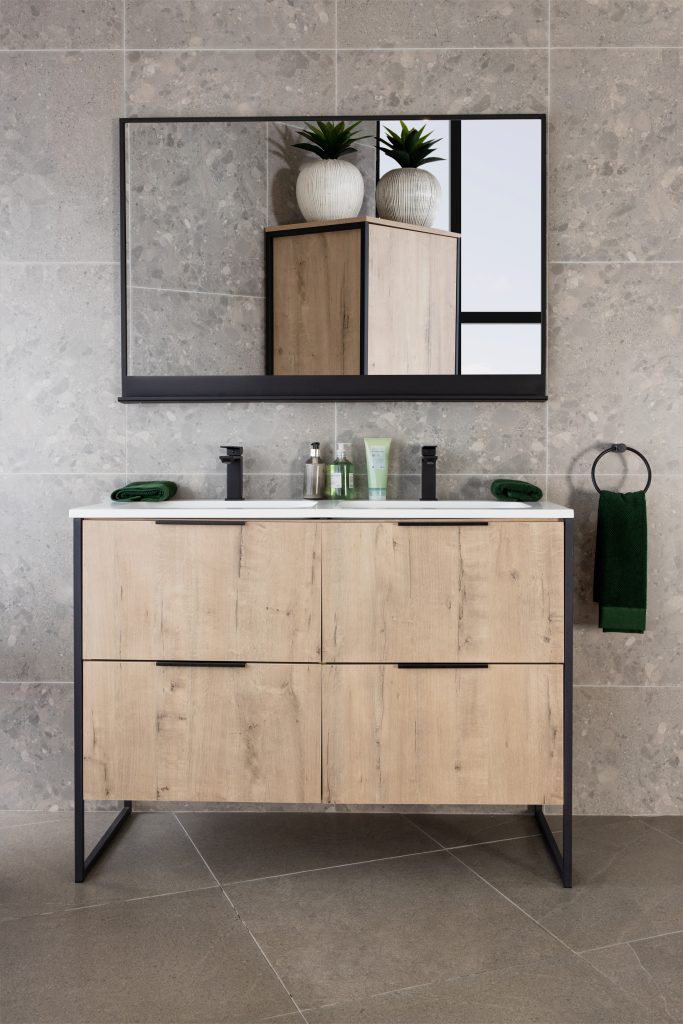 Elementi: the new concrete
"Cement sand screeds and concrete floor options have come a long way since their traditional flat, heavy, one-dimensional looks. We've been witnessing an evolution of tones, textures and sizes in the world of concrete-look tiles, so we're excited to introduce our most varianced and multidimensional concrete looks yet with our new Elementi porcelain tile range." – Nicole Russell, marketing manager at Italtile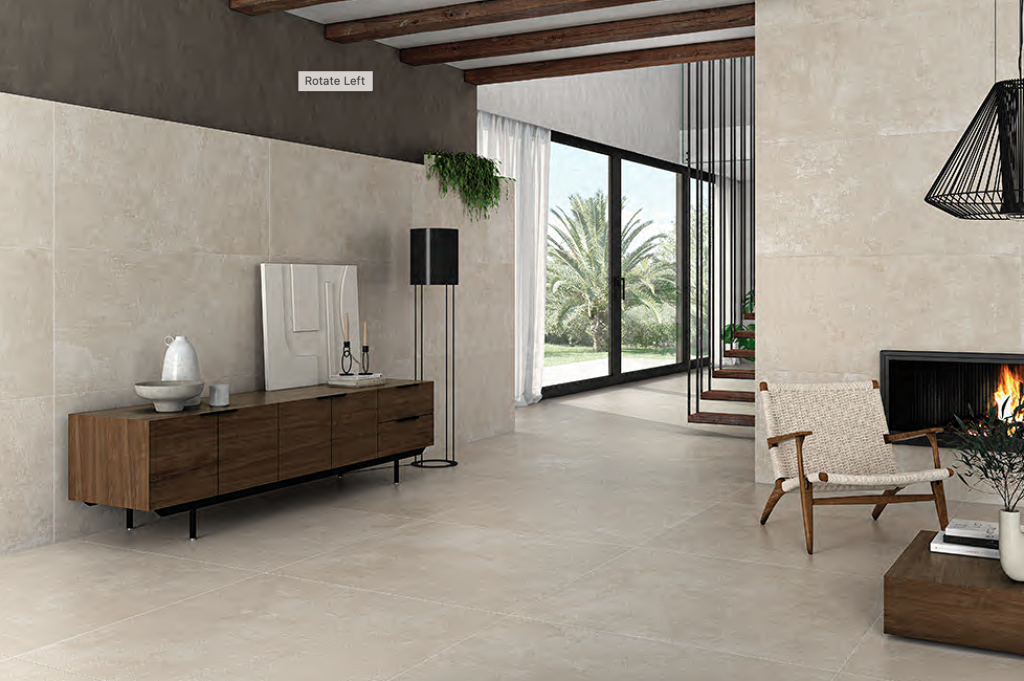 MaxFine large-format tiles

"Versatile and multifunctional thanks to the broad range of available sizes and colours, with a thickness of just 6mm, MaxFine is the perfect solution for floors and walls. MaxFine, available from Afrikano Tile and Décor, can also be used for countertops in the kitchen and bathroom. MaxFine has a range of high-performance qualities such as strength, lightness, flexibility, and adaptability." – Fatima Bibi Abdurahman, sales executive at Afrikano Tile and Décor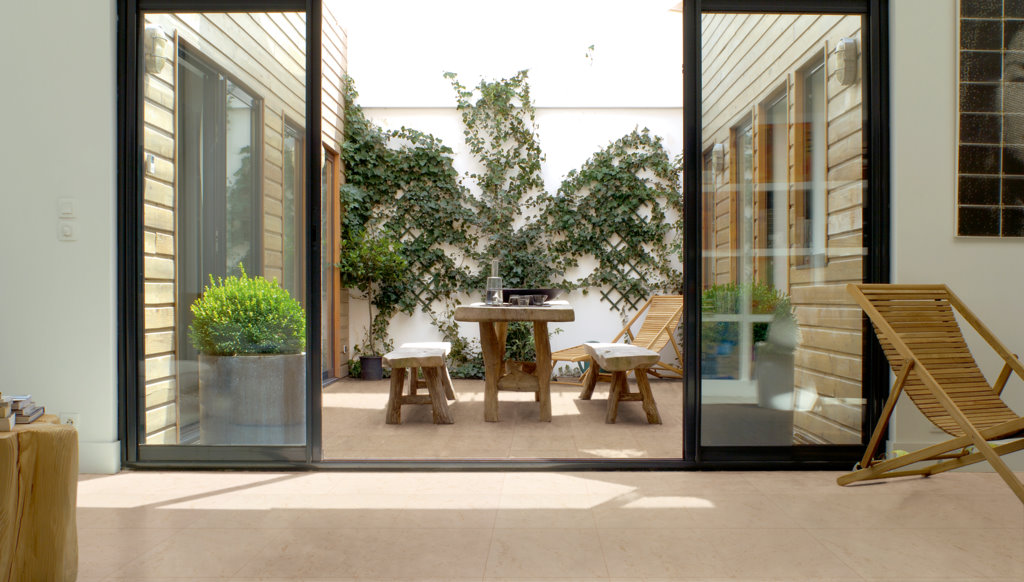 Locally inspired tiles
"Colours and surfaces inspired by our South African landscapes and vegetation are definitely trending, with people looking to their immediate surroundings for inspiration.
We see requests for colours inspired by the Northern Highveld, the fynbos of the Western Cape, and the beautiful coastline of our Transkei and East Coast. With such a rich, textured natural palette, there is endless inspiration for new tones and surfaces.
"Kalki Ceramics offers a wide variety of ceramic surface design and custom colours. Our Art Range puts forward an unprecedented approach to ceramic surface design. The Art Range includes handmade tiles created from clay extracted from the KwaZulu-Natal Midlands." – Nindya Bucktowar and Nikhil Tricam , co-founders, architects and directors of Kalki Ceramics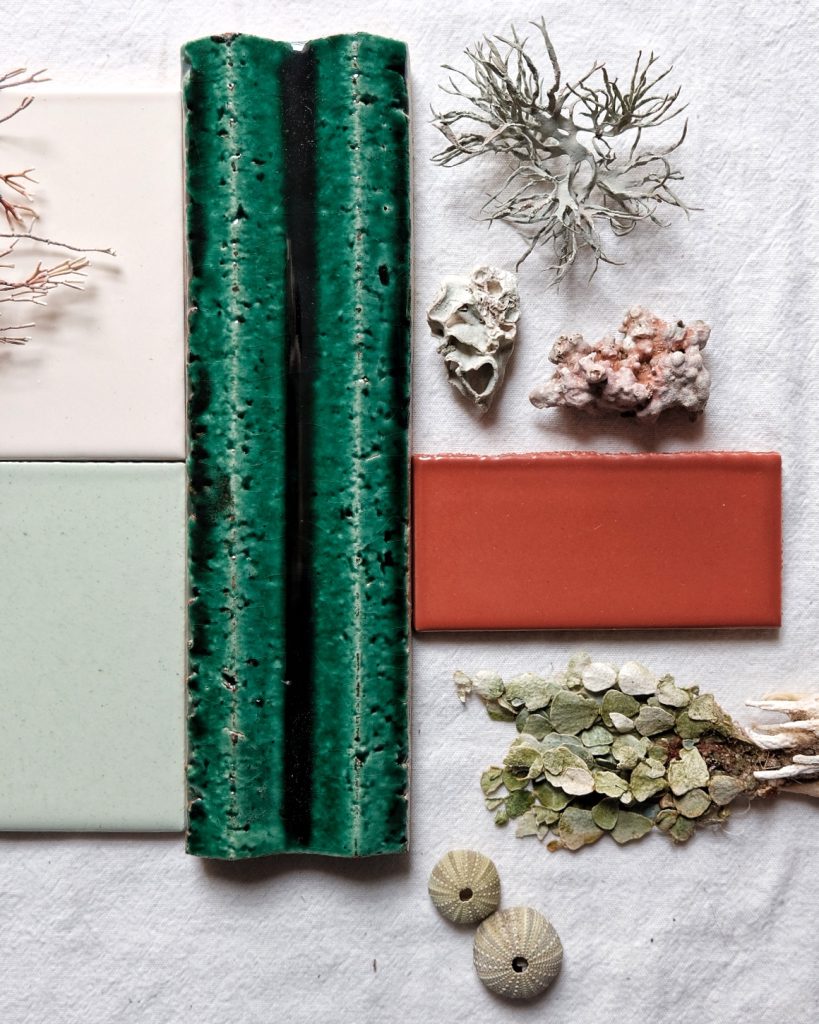 Wabi-sabi-inspired tiles

"Handmade ceramic surfaces that embody the concept of wabi-sabi, or an inherent expression of the process, are beginning to be appreciated by designers and home owners alike. There is definitely a growing appreciation of the 'handmade'. In a world of uniformity and ubiquity, uniqueness is prized. With handmade, or handcrafted, surfaces, every individual piece is different.
"This embodies the final product with a sense of life and energy that is impossible to mimic with an industrially made tile. So we see that people are seeking out the unique, jewel-like quality inherent in handmade tiles." – Nindya Bucktowar and Nikhil Tricam, co-founders, architects and directors of Kalki Ceramics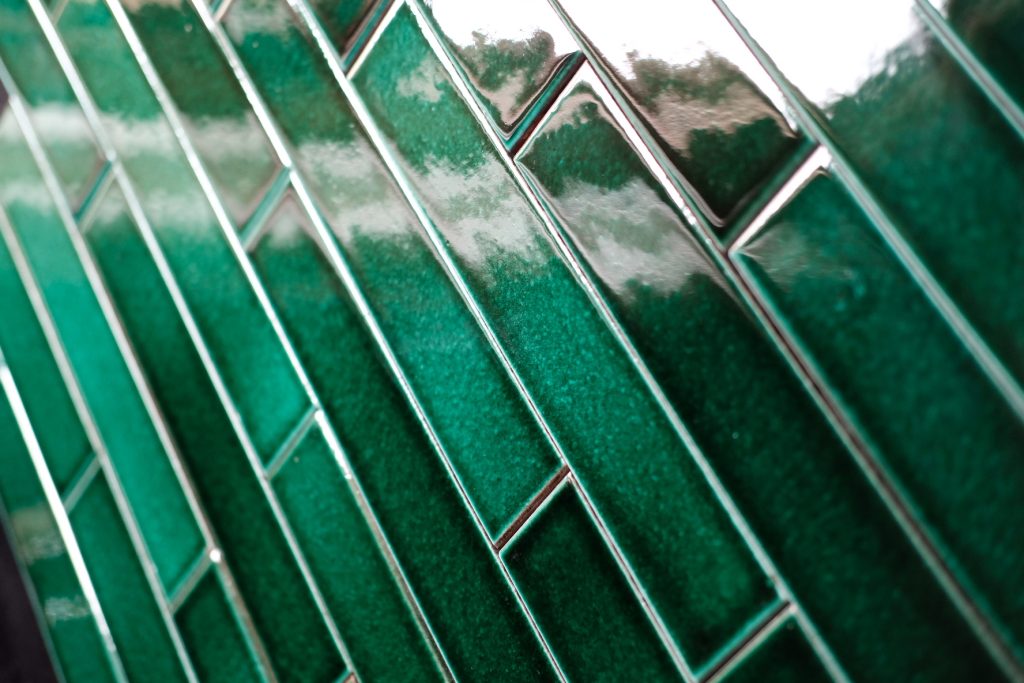 Contemporary collection
"Any wall or floor could be accentuated by Decobella's stylish Contemporary Collection. This modern trendy collection suits households where space is more valuable than things, thus contributing to many popular interior trends in 2022. Available in seven colours and suitable for wall or floor application." – Stephan Morgan, co-founder of Decobella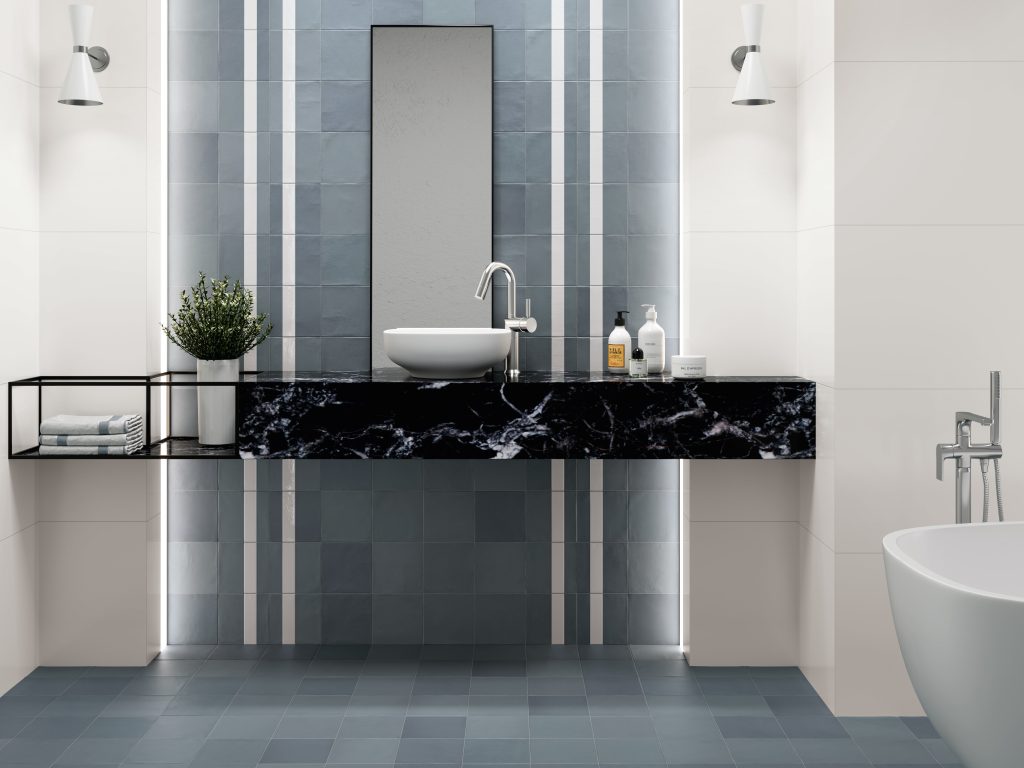 Hexagons
"Hexagons are an easy geometric shape to work with. They can be used to cover a whole wall or act as a feature tile. Another reason hexagons are a great option is because they come in solid colours, so you don't get tired of it quickly because the shape is interesting, however the colour can be subtle. Hexagons come in different materials and finishes which helps it suit almost any design style. Hexagons are a natural shape, which means they will stay in style." – Neville Philpott, interior and sales consultant at Tile Collage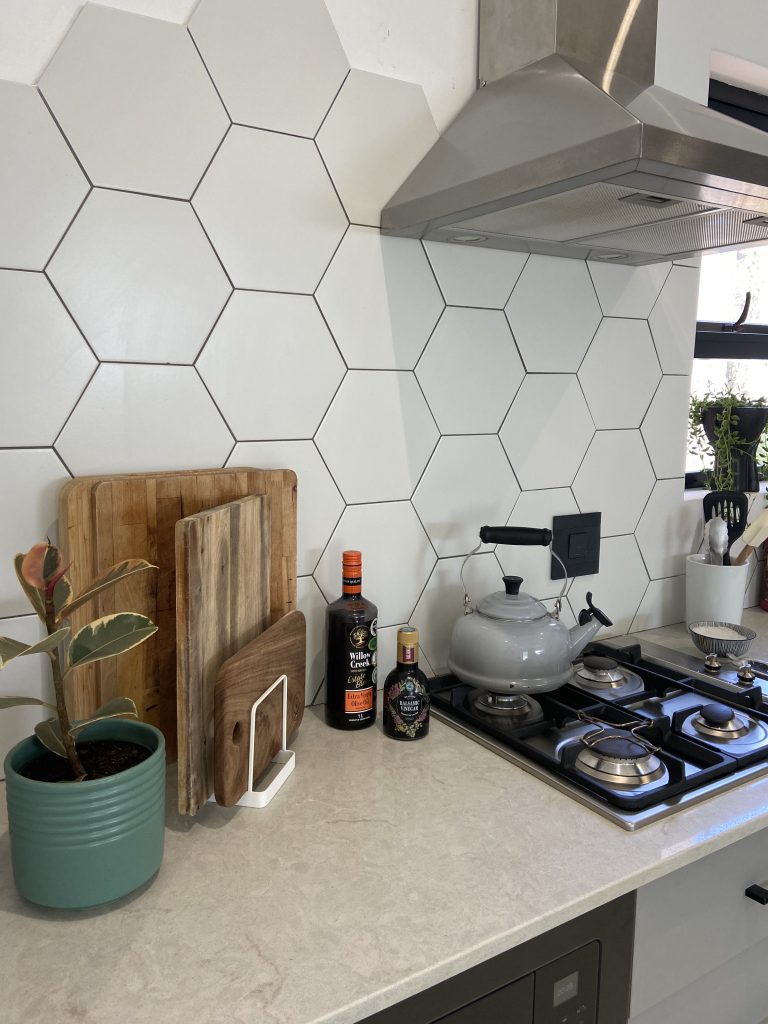 Large-format tiles
"Large-format tiles give a feeling of luxury. Having large-format tiles in a space can help make a space feel bigger because it minimises the amount of grout lines. The range of large-format tiles has expanded over the last while; they now come in matt and gloss finishes and in many different styles and patterns." – Neville Philpott, interior and sales consultant at Tile Collage