Family at its roots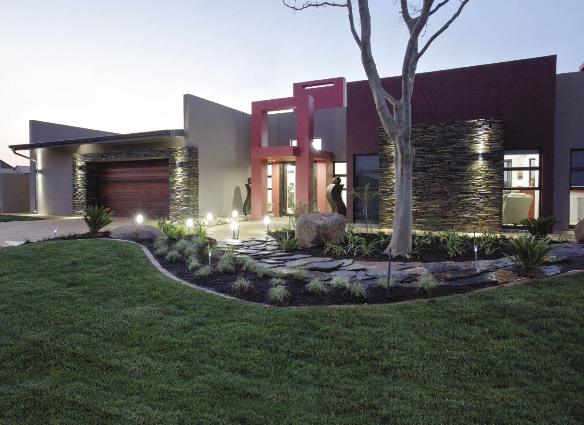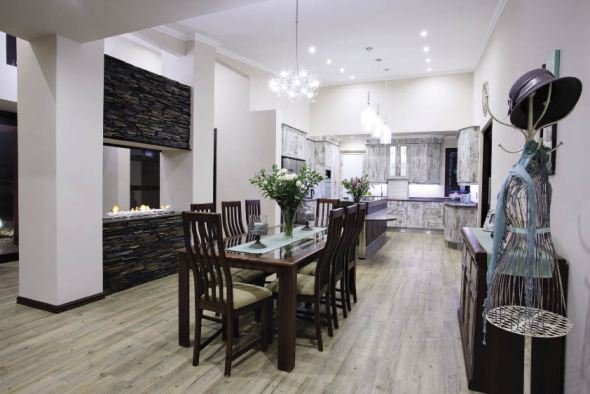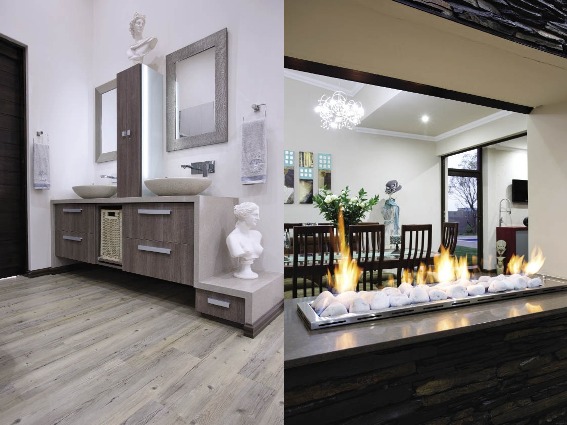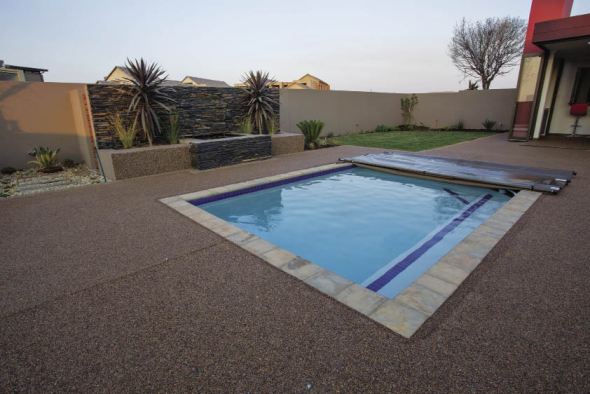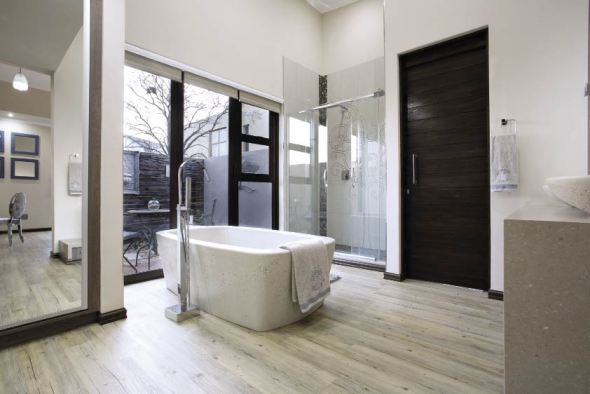 By Tshego Letshwiti, Project Consultant Lorna Ioakim, Property Co-ordinator Chantel Spence, Photography Tammy Mooney
Having moved from a double-storey house to a single-storey home to accommodate their small children, the owners of this house wanted a modern design that would still offer them a spacious residence for their family. Keeping in mind the importance of having a house that allowed for maximum light, this home was perfectly positioned towards the north to allow for a warm space in winter and a cooler one in summer.
The architect, Terri-Lynn Matthyser of Ai-Architecture & Interiors, was given a brief to create a home that was both cost effective and contemporary, and since the owners were not afraid to use colour, the design of the home included feature walls enabling colour to become focus points throughout.
Each of the children's rooms was cleverly designed with its own en suite bathroom and boasts unique themes, which highlight the children's different tastes and interests.
The owner explains that even though the children are small, adding bathrooms in their rooms was based on the long-term idea that when they grow up, the house would still have potential to change according to their needs.
This is why the owners designed an open-plan playroom, which could later be converted into a teenagers TV room. "Our house reflects our need for our children to have wonderful spaces – their own bathrooms, playroom and play garden with artificial lawn."
The family's love for nature and entertaining family and friends were also taken into consideration when the home was designed – stacking doors allow the inside outside and vice versa, and there is even a bathroom atrium.
The bar area sports a quirky and relaxed theme, and one can immediately see why it's one of the home owner's favourite rooms in the house. Its design is fun and fresh, which enhances the merriment theme with two bright sneakers on top of the wall leading into this area.
"I absolutely adore my kitchen as well. Kraftmade built my dream kitchen with stunning doors, a spectacular island of a totally different colour, Niemann boards, and of course the phenomenal Blum products, which really transformed it into a dream space," expresses the owner.
The owners furnished the interior of the home in a way that reflects and complements the architectural setting. The home is simple and in sync with the latest trends, yet still maintains a reflection of the family who live in it. "We felt like the paper plans were finally a reality; it was awesome to watch our creation come alive," says the owner.