Far beyond ordinary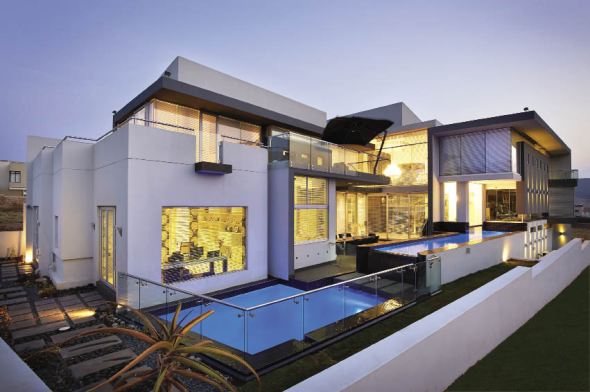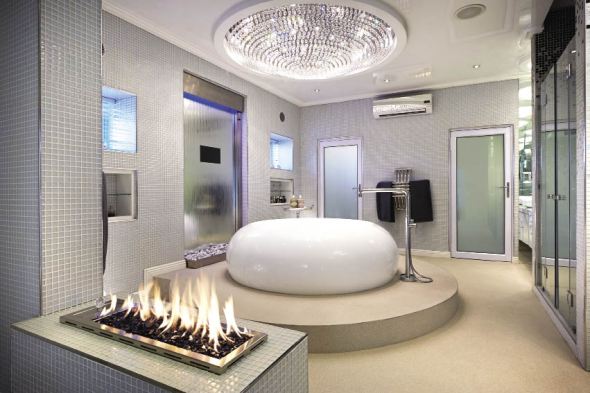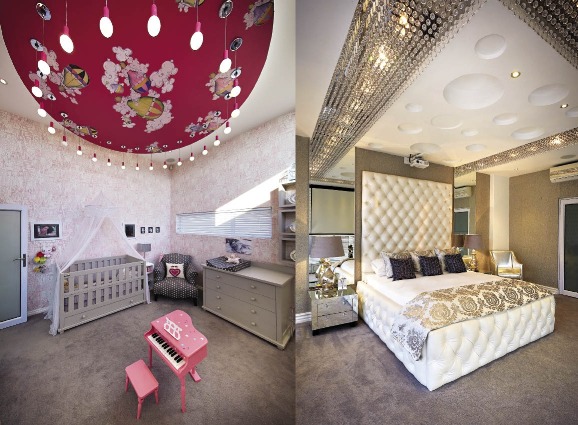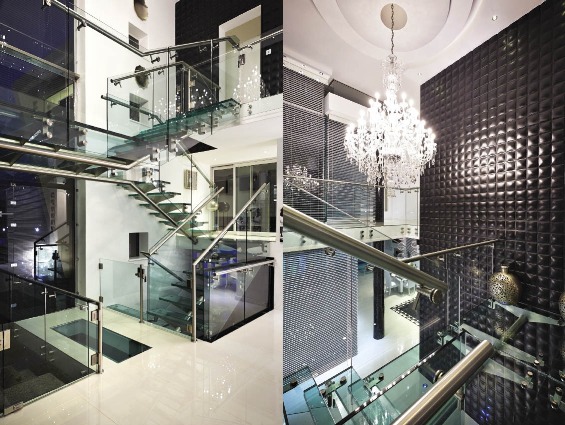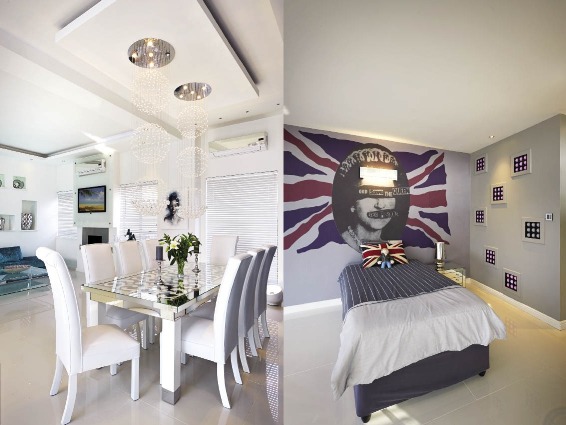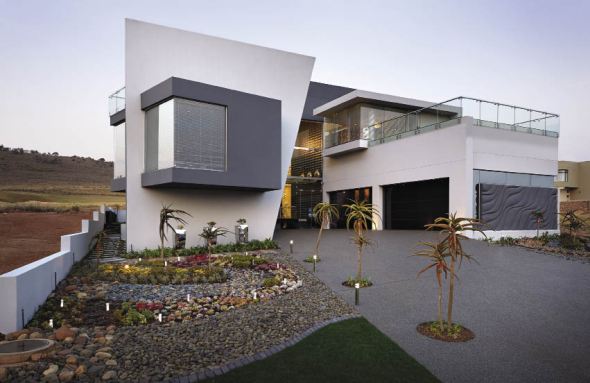 By Kerry Hayes, Project Consultant Monique Rankine, Property Co-ordinator Chantel Spence, Photography Nic Baleta
Don't be afraid to be daring!" This simple phrase has set the tone for an astounding home, which houses an astounding family.
The owners approached this three-and-a-half year project in absolute sync: with a bold sense of style, and being unafraid to try innovative products and execute unusual concepts. This resulted in a superbly stylish home – with a wonderful depth of character – currently on the market.
Traits like a lit-up Perspex dance floor in the bar; mirror automated garage doors; an unusual wavy wall feature created from hundreds of starlights that sparkle at night; wallpapers customised to the rooms in the home (from "Breakfast at Tiffany's" in the scullery, to the iconic Sex Pistols' "God Save The Queen" album cover in one of the children's rooms); going as far as grey-striped glass door handles custom made to match the panels on the feature wall of the lap pool, which has a glass window on the side – these make for a home that blends adventure, a touch of mischievousness, and innovative design.
Between them, the owners own and manage a pipe-work and construction company, and an interior decorating company – Sublime Interiors. This company came from a passion the owners have "to create unusual and interesting pieces of functional art.
It developed after not being able to find that perfect piece of furniture we had in mind, and we started customising and designing – and the next thing you know, we were manufacturing, exhibiting at Decorex, and had a joint venture together that is successful and enjoyable for both of us", says the owner.
It would therefore go without saying that the interiors are something really special, created from the heart. Clean and modern with classical influences, the interiors have a modern twist, which can be seen through the chandeliers, classical printed wallpapers in funky colours, Louis-style armchairs and a wooden-framed sofa passed down from the owner's mum – both done in white duco with snake and ostrich vinyls.
Blended with these smooth and clean surfaces, are a lot of glass, crystal, shiny surfaces, vinyls and velvets, adding the most beautiful textures, which contribute to a comfortable family home.
Special mention must be made of the owners' favourite feature in the home: in their en suite bathroom is a mirror water feature, with a TV ensconced in the actual mirror.
"My husband has a fetish for bathroom design and even before we met he had created the most impressive bathrooms on his own, with glass baths, water features, and so forth. So I knew, when it came to our new bathroom, it would be special," says the owner.
This home is bold and beautiful, and always filled with laughter and fun – if you happen to pop in for a visit, take note of the "no shoe policy", where your dusty pair will be swapped for some comfy slippers.