Flying colours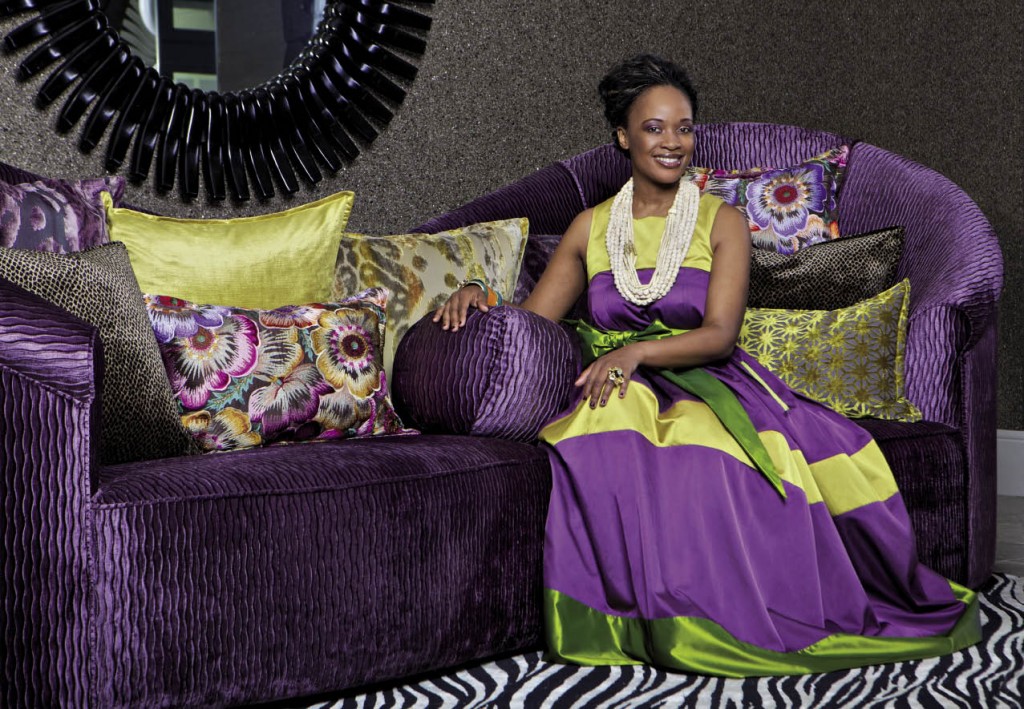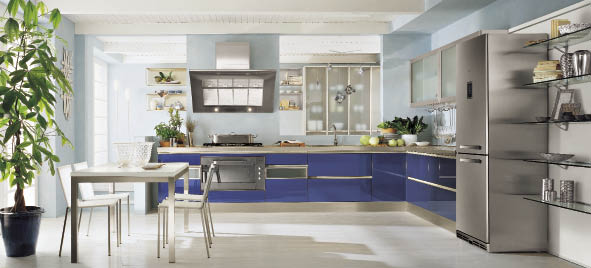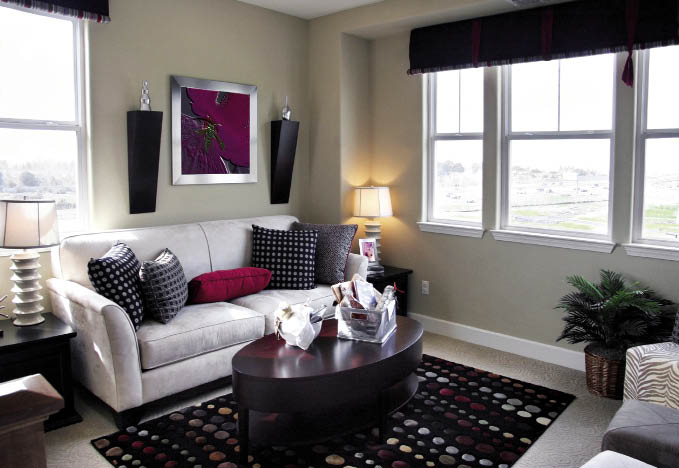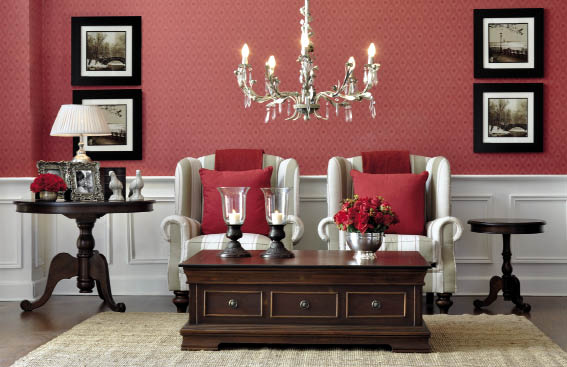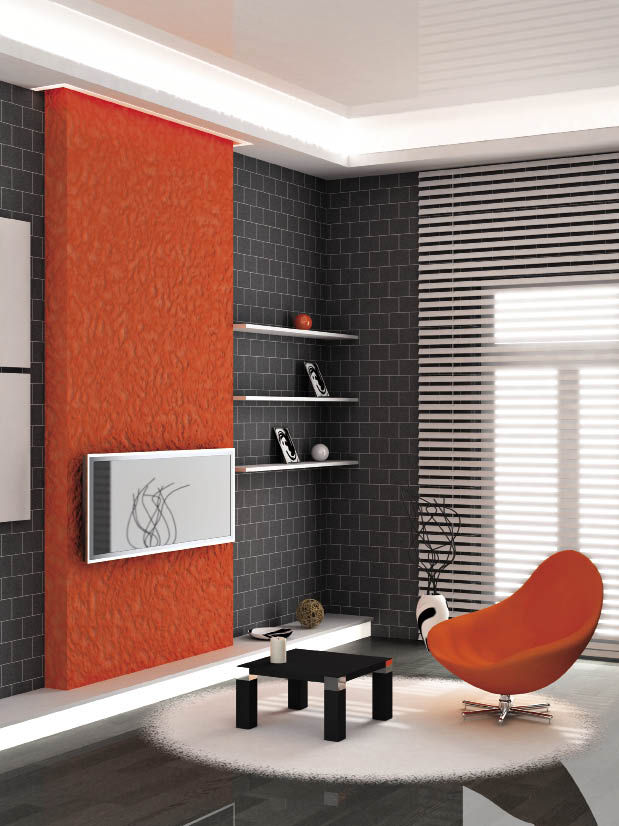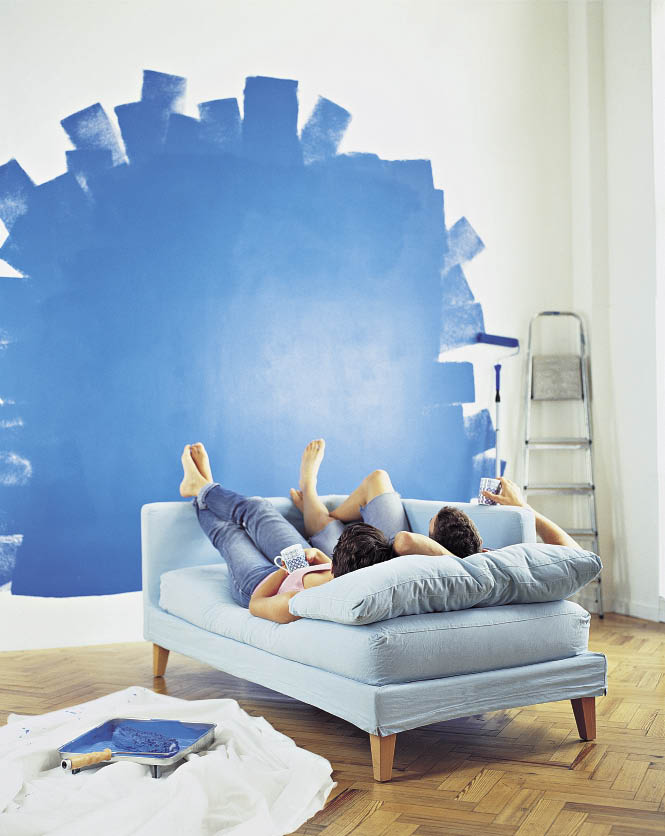 By Rami Moorosi
Colour plays an important and interesting role in our lives; it has a direct and indirect influence on the body and mind, as well as emotions, and can be used to balance all three. For our homes, colour can be used as a form of expression, to create different moods and visual illusions. Home owners can translate the current colour trends through the treatment of walls, floors and soft furnishings.
Walls
When it comes to walls, wallcoverings and paint colour combinations can be used to create trendy and stylish decorating accents. Experts from Jack's Paint and Hardware say: "You will be amazed to learn that the recent colour trends have drastically shifted to accommodate warm colours, namely red, orange and yellow. These hues on the colour wheel are classified as warm because of their association with glowing fires, the sun, as well as the classic warmth of both the rising and setting sun. Several other colours are derived from the above mentioned hues and these include but are not limited to warm brown, rusty colours, terracotta, burgundy, ochre, mustard, bronze and rich copper."
For a touch of sophistication when using colour, consider creating a focal point on one of your walls. Warm and deep colours can be creatively used to give the room a sense of character and help you break away from the monotony of those stark neutrals that have dressed up your walls for long enough. "New modern homes are designed with large open-plan living areas with one room flowing into another, creating an aura of light and space which makes for light, neutral earthy colours throughout. White ceilings and cornices offset these light colours well. Bolder coloured feature walls painted in a heavy textured paint picking up a colour or contrasting colour from the furniture, scatter cushions or fabric make a statement to the room," adds Merle Rifkind of Northwest Paint Distributors.
"When choosing a colour for your home the best advice I can give is to buy samples of some of the colours that you like, then mark off different areas of the wall and paint a metre square sample of the colour. If you find the colour you like then remember to paint it in a different area that has different light, as most colours look different in the shade and in a light area. If you are still not sure about the colour you like, get advice from colour experts – most good paint companies should be able to offer you this service," says Shannon Prestia of Versus Paint Specialists.
Another great way to introduce colour in your home is through creating a wall feature that looks like wallpaper, but is made from painting your walls in a pattern or style of your choice. Paint can also be used to create a wallpaper effect. Specialists in this field, Liquid Wallpaper, add: "We are finding the colour trends varying from the very bold dark grey or black wall with a white or silver finish or pattern (damask or floral looking pattern), to a subtle grey or stone wall with a white, silver or light gold finish or pattern (bamboo or linear looking pattern). Stripes are also making a statement, vertical or horizontal – using two colours or playing with various different colours. Metallics are also very in."
Accessories and furniture
Once you have the perfect colours on the walls, you can move on to accessorising.
"There are various ways to add colour to your home without going beyond your budget – a simple picture frame, figurines, or a beautiful soft rug can drastically add colour and create a cosy feel to the interior of your home. Including a vase of fresh flowers will not only give your home colour, but will fill it with a sweet smelling fragrance as well. This is certainly guaranteed to add a lift to your interiors and your psychological state," say the Jack's Paint and Hardware specialists.
The latest colour trends are also reflected in fabric trends, and Hertex Fabrics, for example, has introduced its African Queen range that reflects the richness of the African continent, with golden yellow, duck egg blue, midnight blue, rich berry, earthy chocolate, desert beige and coal black.
"When it comes to furniture, neutral earthy colours are perfect for the interiors as they will always 'fit in' and never date with whatever colour trend the future may bring. It is far less expensive to change ornamentals and soft furnishings as the trends change than it is to change lifetime pieces of furniture which, if chosen correctly, could be passed down from generation to generation," says Candice Fesenmeier, the director of Moebel Home Decor.
Justin van Breda, the creative director of JVB Furniture Collection adds that while neutrals remain an ongoing trend, the use of blue in all its variations is currently huge at the moment and is bound to stay around for a while. "Blue is versatile and comes in so many varying tones and hues that it's the most accessible and usable colour around. Blue is also not just confined to homes near the sea and can be used in many different styles of homes from very modern to classic. The versatility of blue makes it a very usable tone to work with. It's the perfect accompaniment to the neutral and grey tones that provide the foundation of a successful interior," adds Justin.
Remember that these colour trends do not just apply to your living spaces and bedrooms. "Many interior trends that one would expect to introduce into your living and bedroom spaces are also relevant in your kitchen, especially since modern living spaces very much include open-plan kitchens that have become such a large part of our everyday lifestyles.
Many of the on-trend design principles we implement into our living spaces also apply to our kitchens. In order to introduce colour trends into your kitchen, open shelves can be accessorised using jugs, bowls and vases using the latest colours," explains Andrea Assirelli of Assirelli Italian Design.